Fashion bloggers Spain greeted the new year with fresh images, unusual color combinations and stylish, colorful jewelry from famous stylists.
Famous fashionista Alexander, known online as lovely-peppa, begins work on his project Style Lab. For his first image of Alexander chose a bright dress from Peter Pilotto, which favorably combined with elegant sandals by Yves Saint Laurent. Blue-yellow-white dress and colorful sandals with a heel complements pearl clutch Thalè ​​Blanc and necklace from Shourouk. This romantic image is ideal for spring walks in the sunny streets of the city. So I think the image of Alexander, whom she calls quite restrained and classic ladies have adopted not only in Spain but also throughout Europe.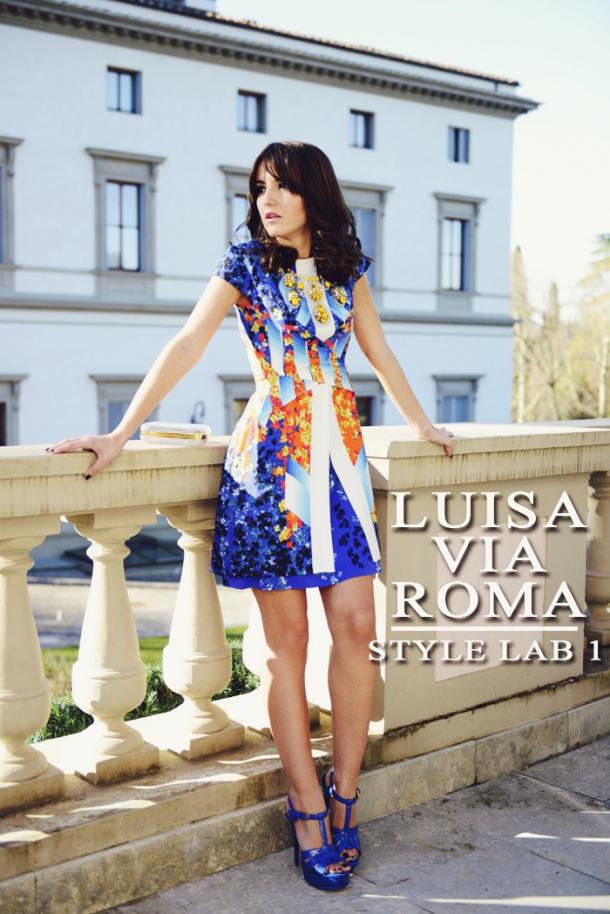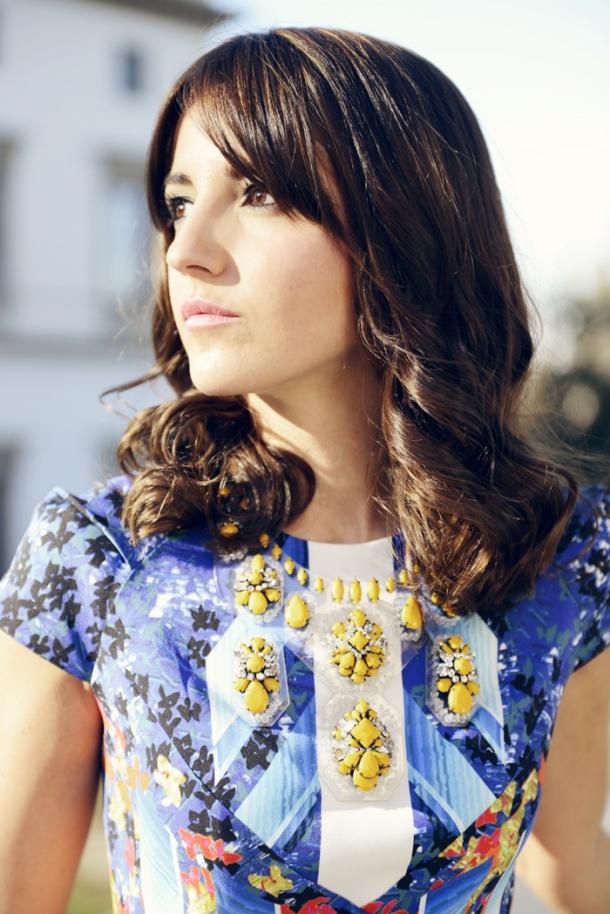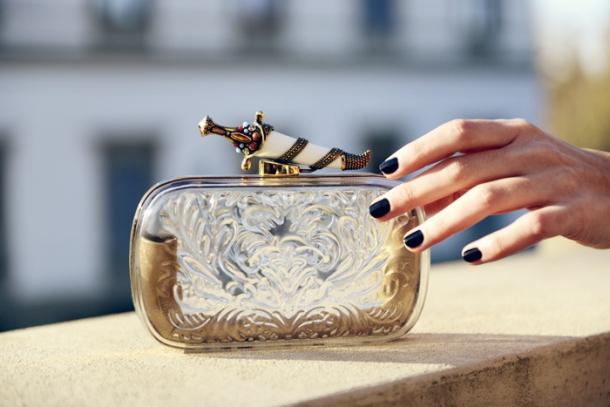 In the streets of Barcelona girl prefers to walk in a beige sweater with leather arms and a lace skirt. Is the best way to fit the classic black hat, small leather clutch and shoes Lovely Pepa x Krack booties, which is itself a designer Alexander.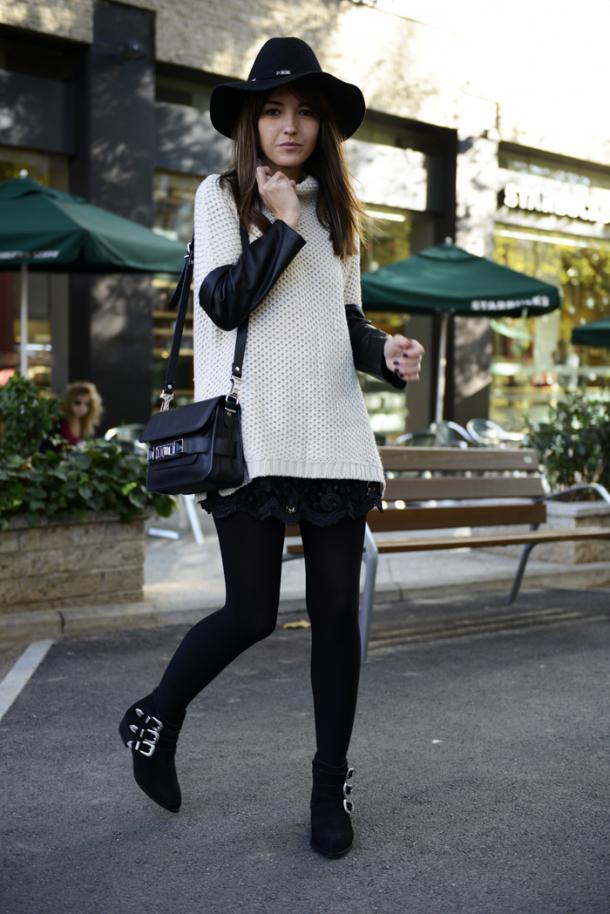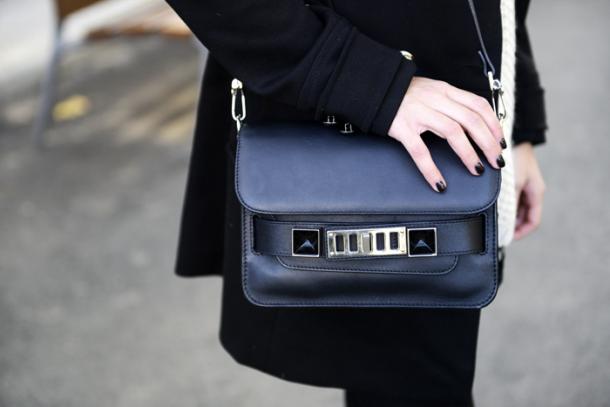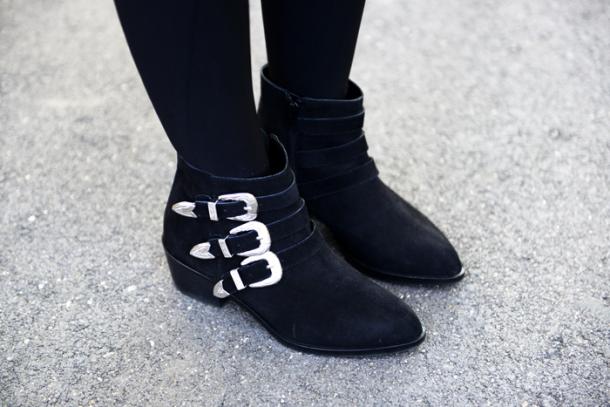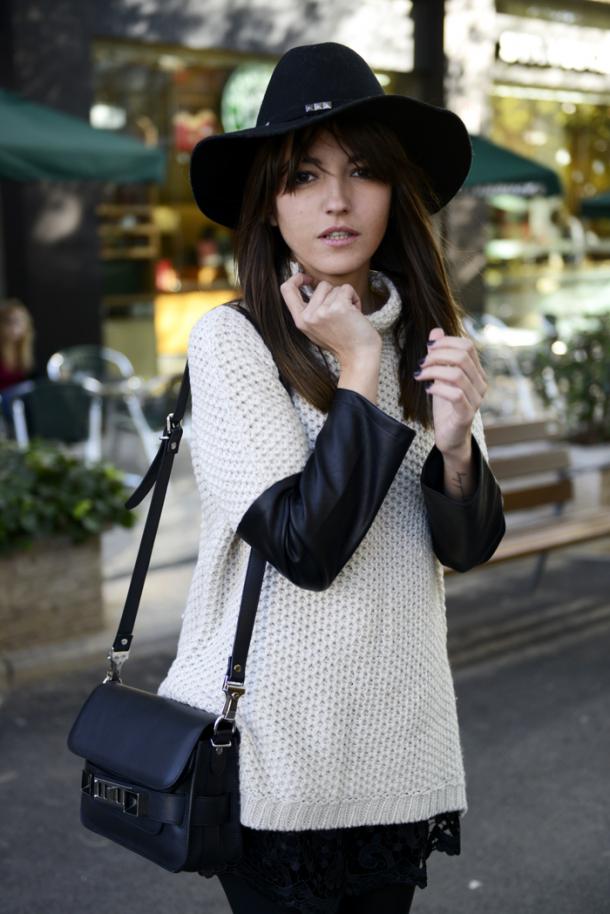 Meet another Spanish fashion blogger madamederosa. Her winter pictures designed in bright colors, clothing and fur dominates knitwear. A short white dress Angela picked knitted hat in tone jacket with fur and light boots flat shoes.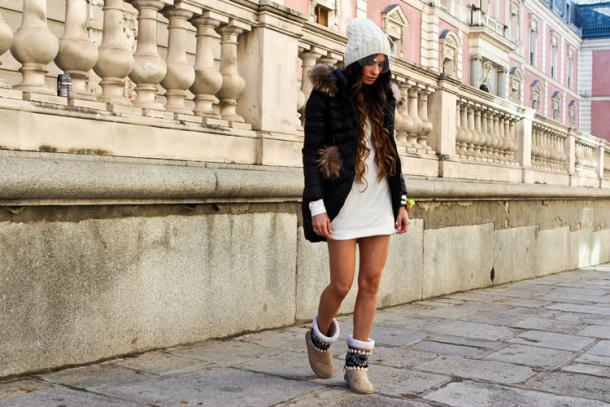 Besides classical bows, ANGELA ROZAS SAIZ there are many extravagant and unusual images.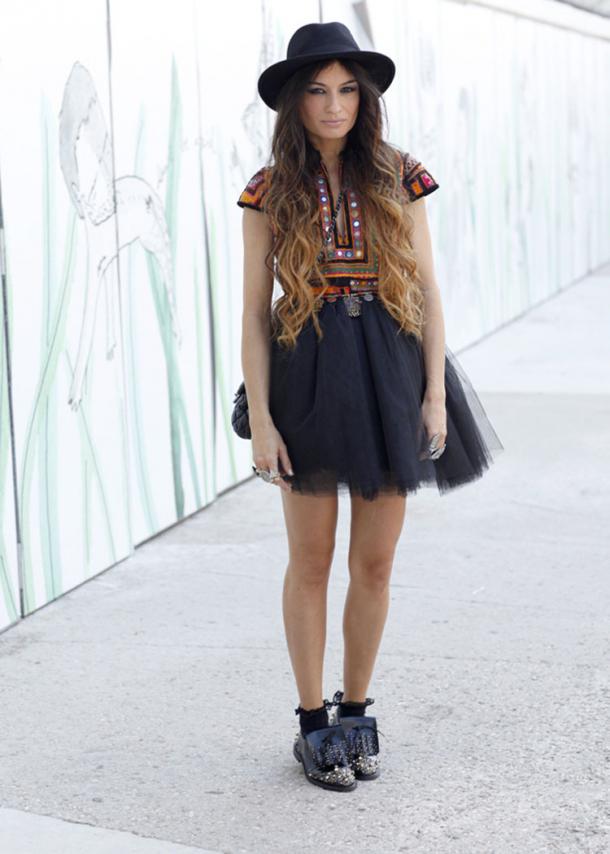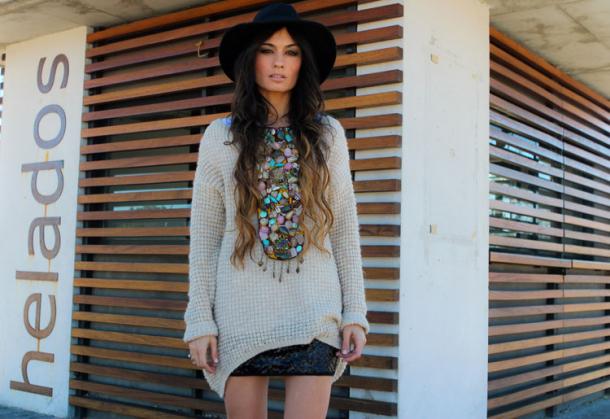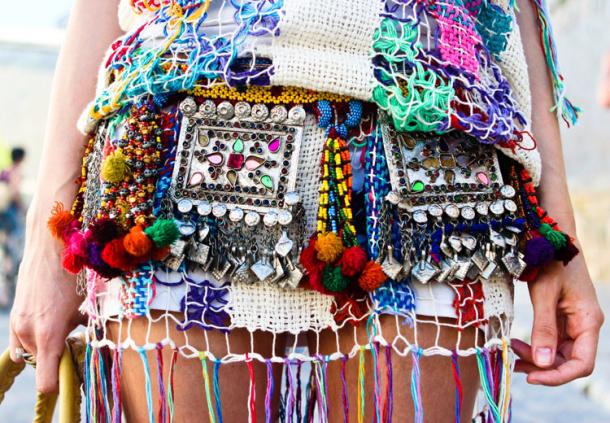 Of the latter - a long tunic with fringe decorated stones belt and classic men's hat. Angela boldly mixes ethnic, cowboy and classical motifs, and the result is a surprisingly harmonious way.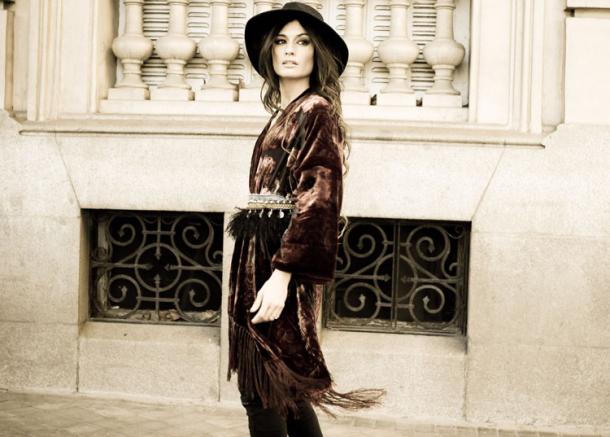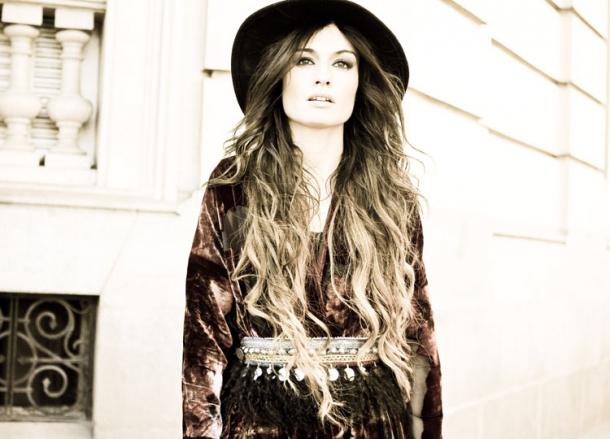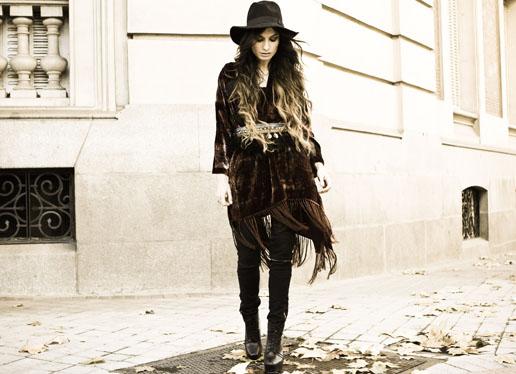 Angela is particularly love headdress - almost none of the photos are not complete without the hats of different styles and colors. The most common classic black hat firms Joseph. For example, here it perfectly complements the dress, pants and shoes from Zara and a handbag by Chanel.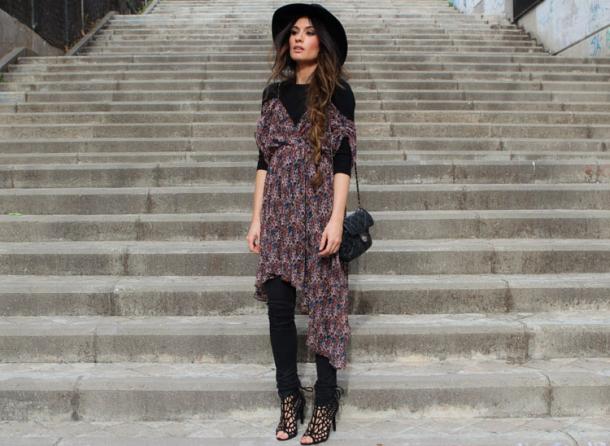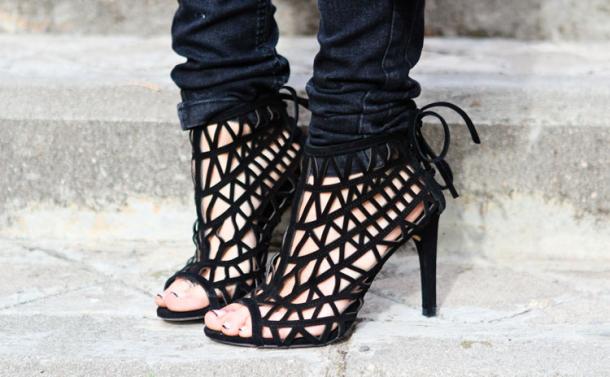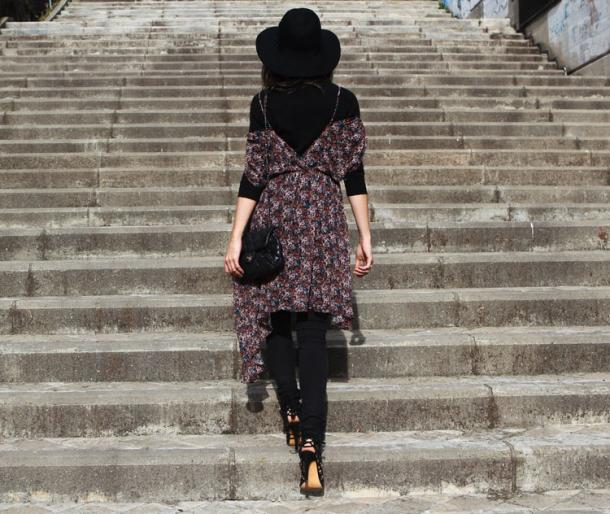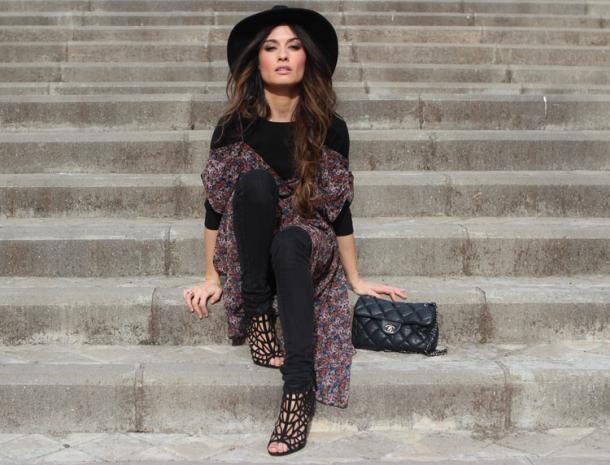 And, of course, fashionable image is incomplete without a blogger Conchy Copé. This year, her wardrobe is dominated by the same bright blue and white colors. The favorable combination of yellow, blue and white, classic style of dress and bright jewelry is a bit like trendy image Lovely Peppa. Its bright dress girl accessorize from firms CREAttiva and Prophetic Fashion Milano. Azure glossy glasses SPEKTRE, bulk bag in different shades of blue - and fashionable image ready for spring!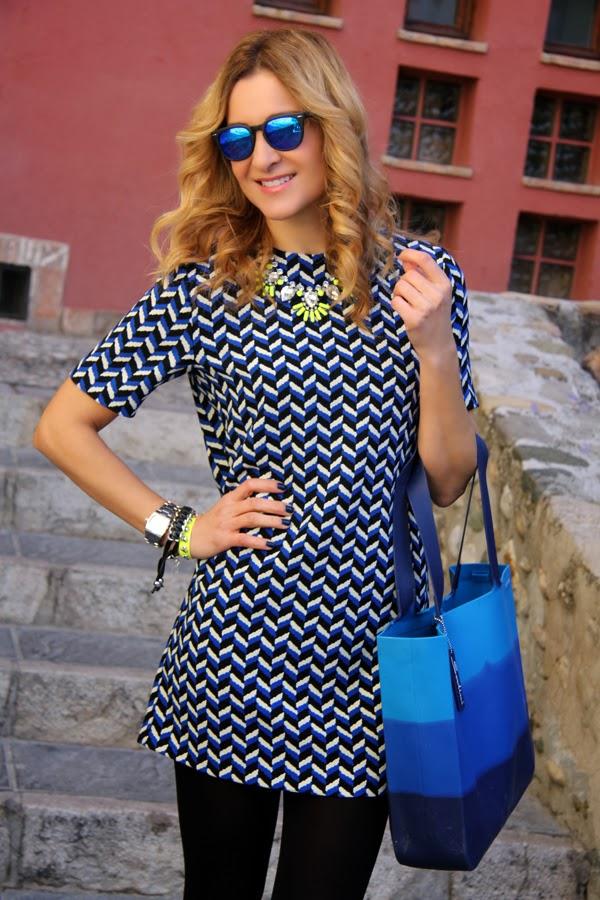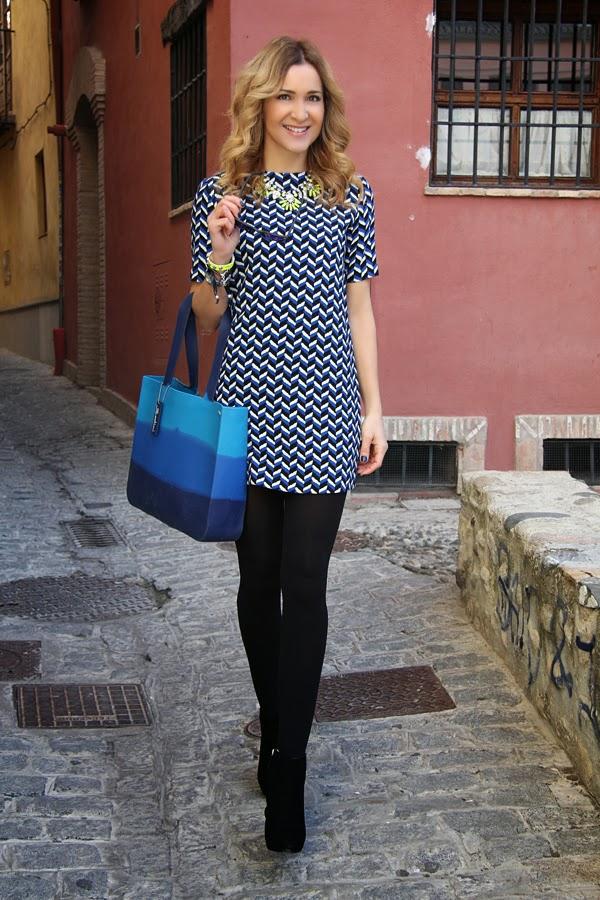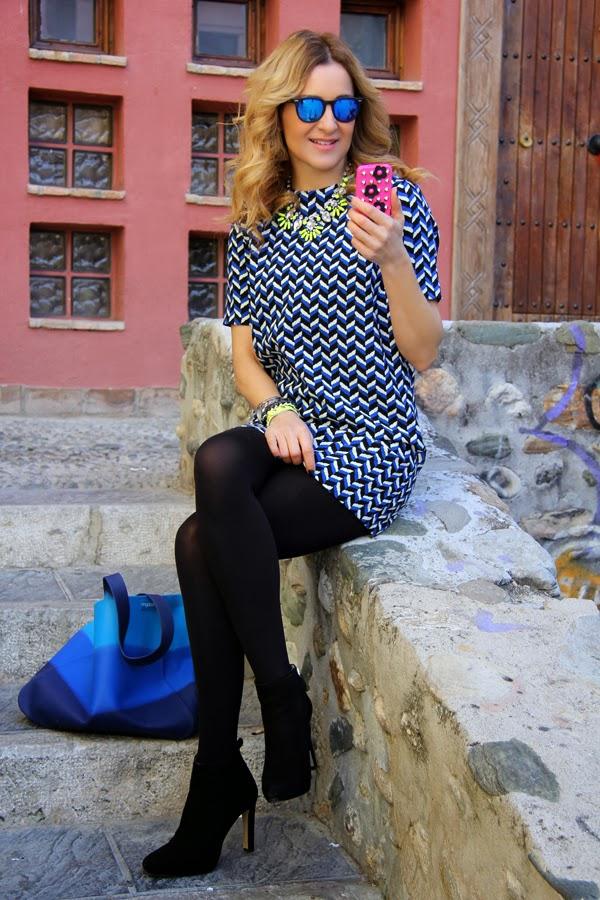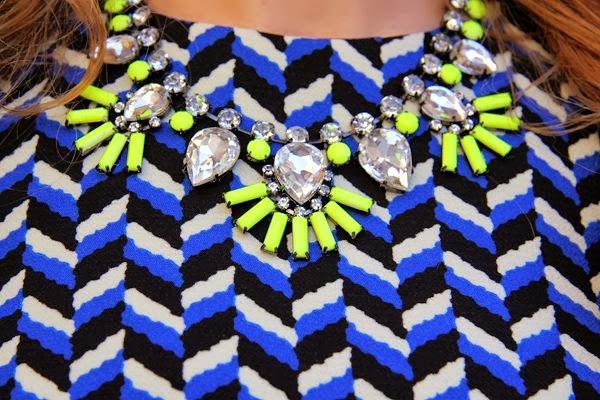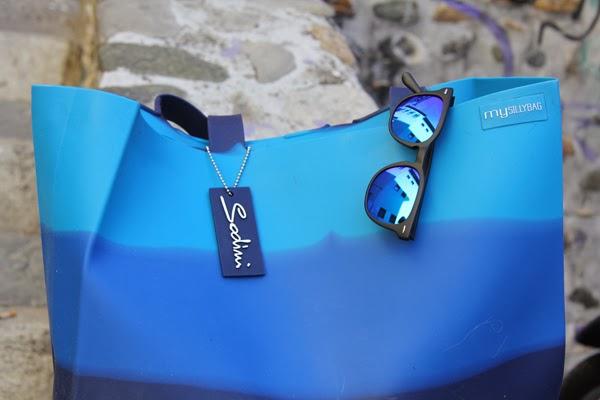 Just Conchy Copé (ccfashion.es) places great emphasis on a leopard print and notices that need to carry it very carefully. This print is suitable not for everyone, and we must carry it carefully to avoid vulgarity and brightness of the image. This does not include the most blogger - in fact combine leopard clothing with other items of clothing in Conshy obtained simply wonderful! Those who are afraid because immediately experiment with leopard print, can begin his acquaintance with accessories such colors.