Who said winter clothing - it's boring? The streets of Russia, especially in Moscow, just full of all the colors of the rainbow. This winter decorations were not the snow, and bright coats, scarves, shoes and massive volume decorations.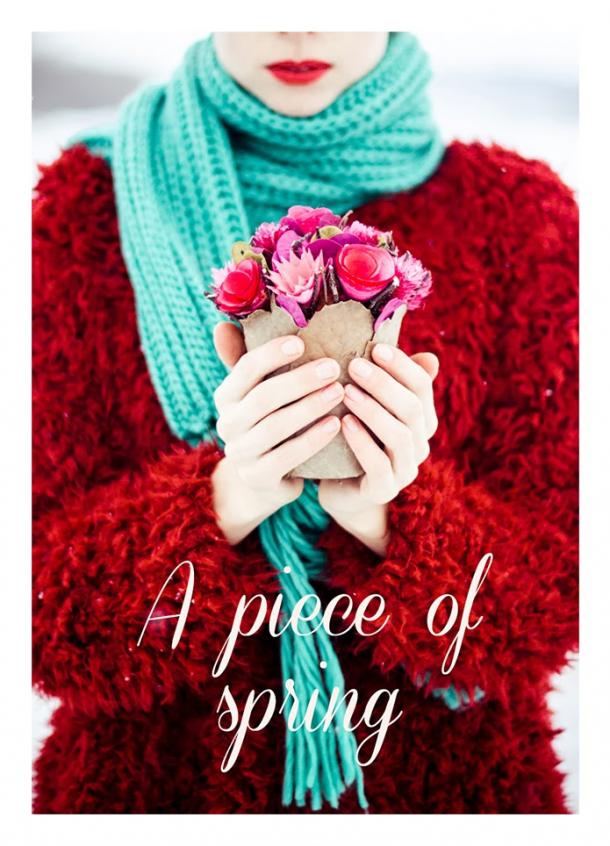 In such a dull and gray weather like this, bright colors are a real cure. Nothing can cheer up as colorful floral prints, bright fabrics and jewelery with large stones. All this suggests the dreams of the long-awaited spring, sun, greenery and bright colors around.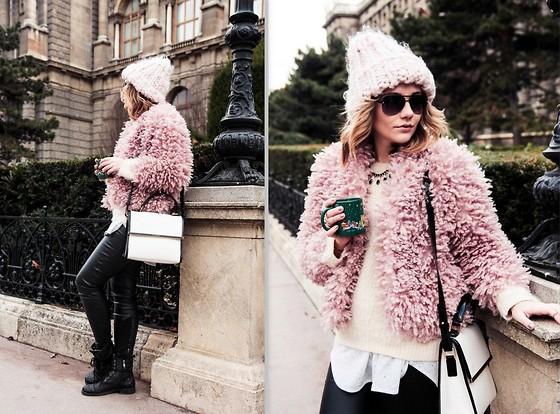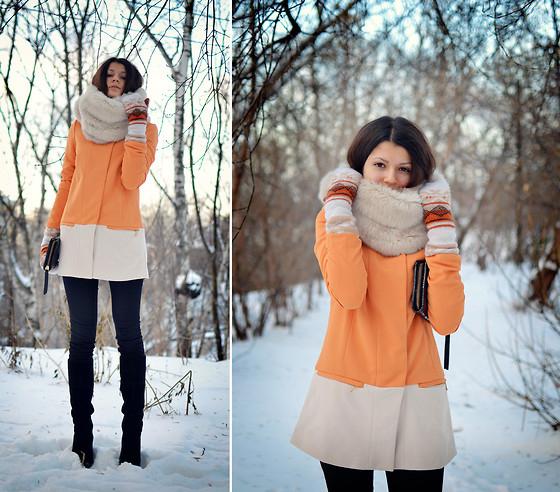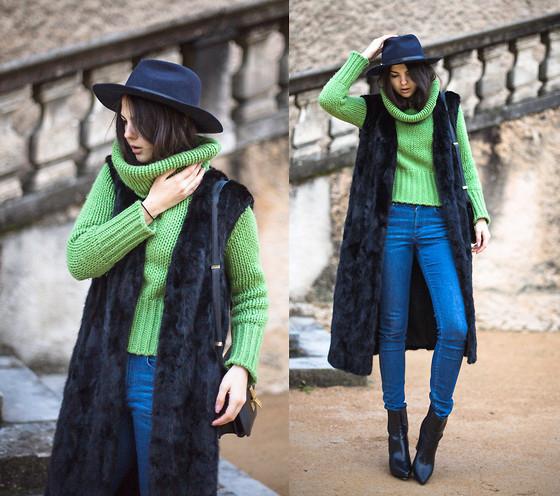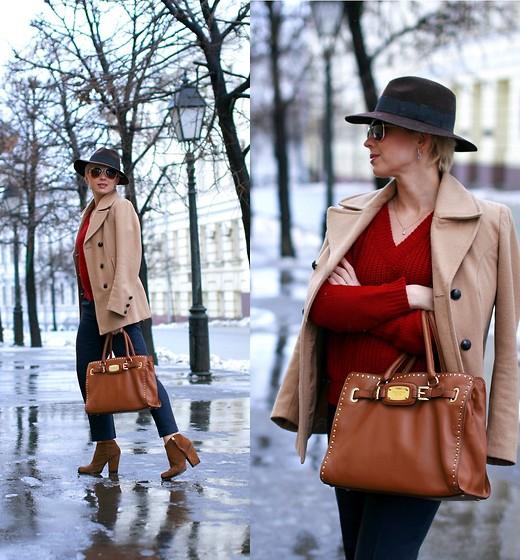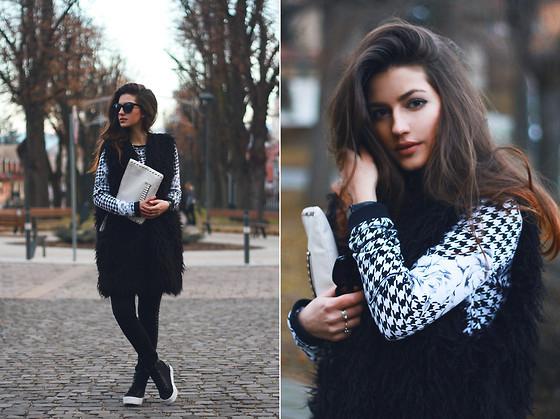 Blogger Anastasia Kuzmina (fashionnotfashion) introduces two new winter image. Emanates from them a homey feel, and good childhood. Such imagine winter clothes - warm, comfortable, soft. Especially the idea of ​​Anastasia suit the taste pregnant women. Indeed, in such an important period of life than ever want to feel attractive and special.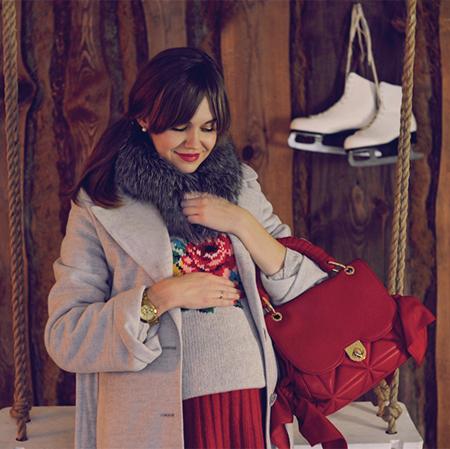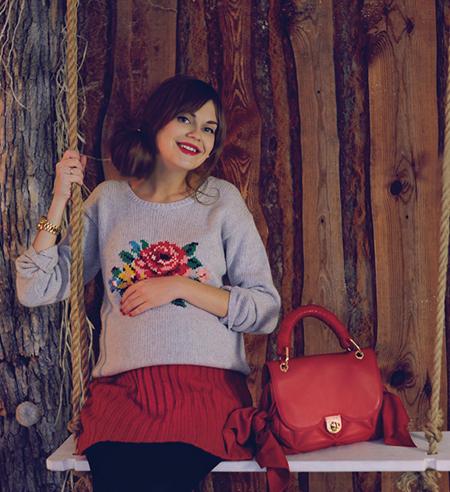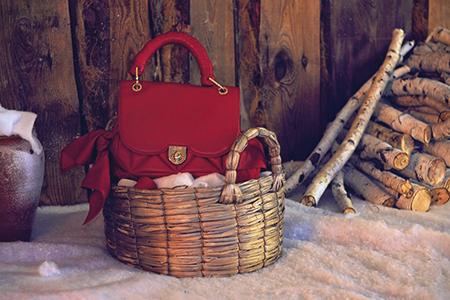 Coats - Doroteya
Sweater - Cath Kidston Katie
Skirt - Ginger and Soul
Bag - Zac Posen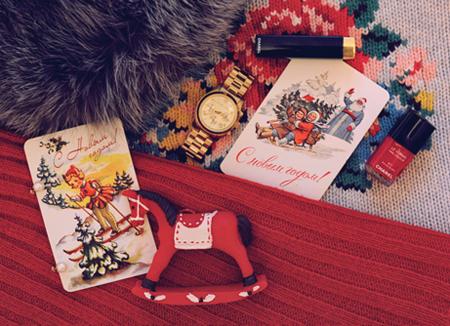 Details: Watch Michael Kors, nail polish Chanel Rouge Rubis, Lipstick Chanel Rouge Allure Flamboyante.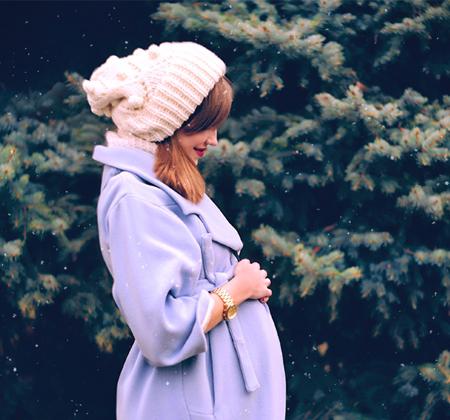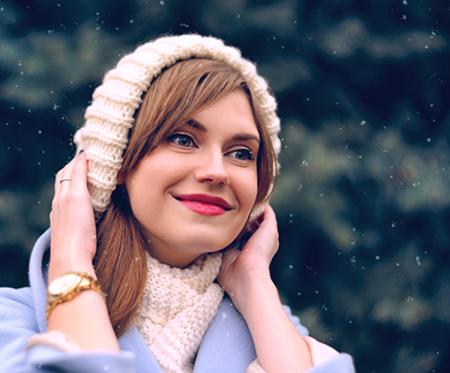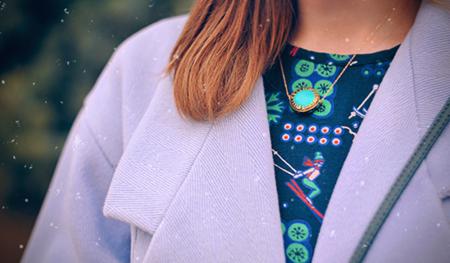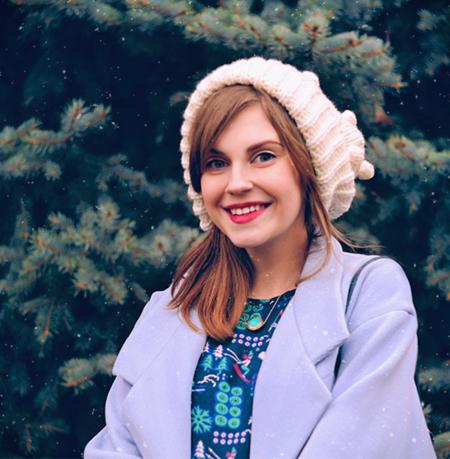 Dress - Nice Things
Scarf - Libellulas
Cap - NeKaur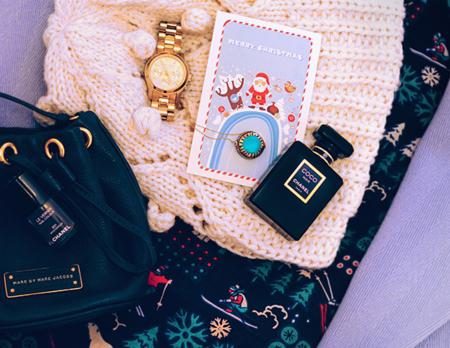 Details: Bag Marc by Marc Jacobs, watches Michael Kors, suspension Vanessa Mooney, fragrance Chanel Coco Noir, nail polish Chanel Mysterious.
A few more vivid images and ideas from Russian by Tini Tani - fashion blogger, photographer and designer. Fashionable gray dress from Romwe.com became one of the first shopping girls this year. Warm, but short dress can be easily worn with leather leggings, socks, tight black jeans and shorts. A bright spot in this case has become a stylish leather bag from Zara.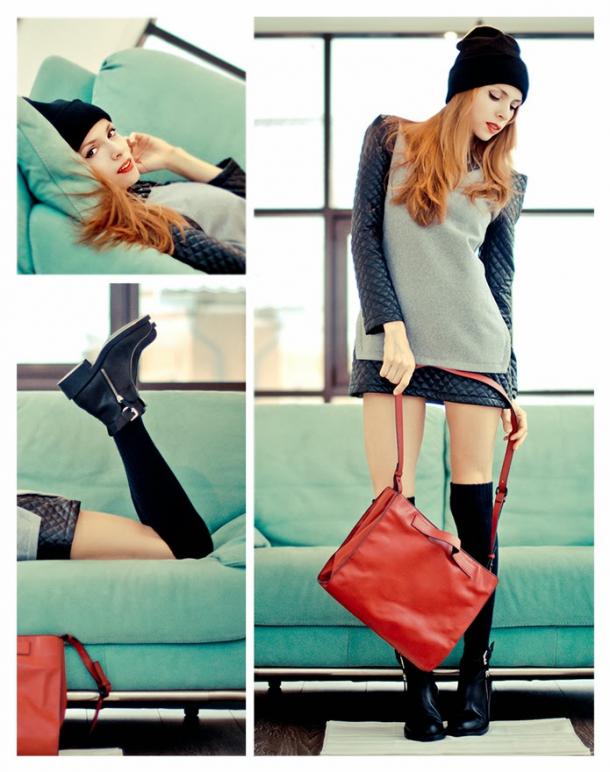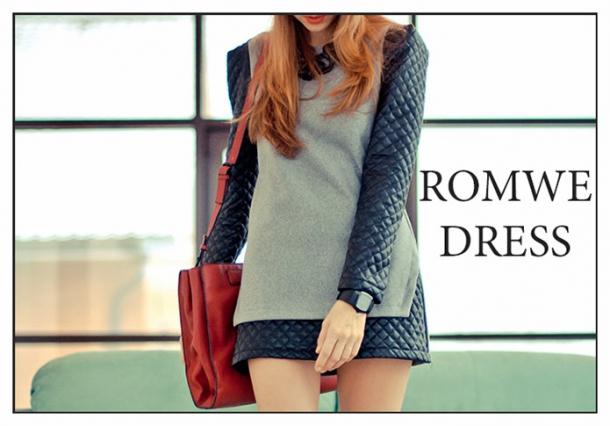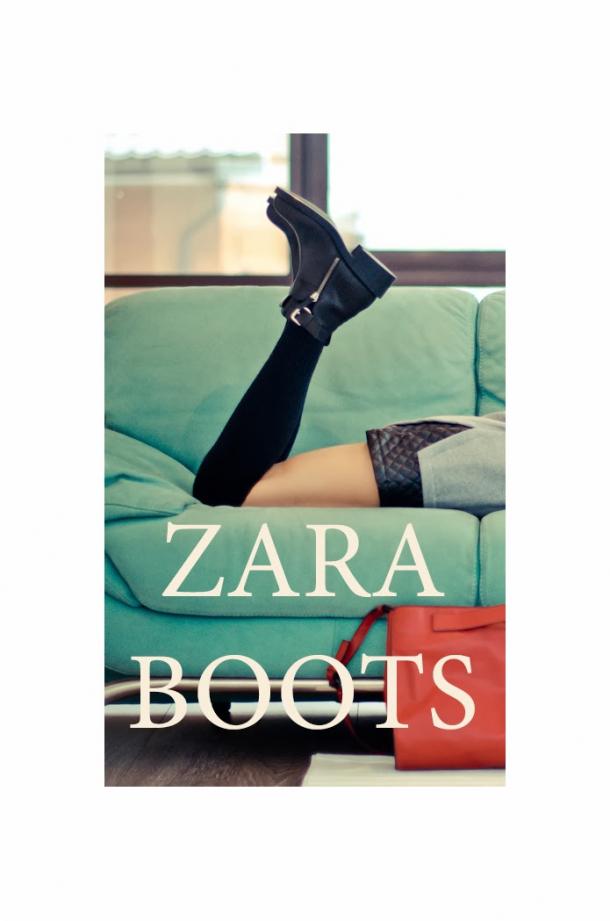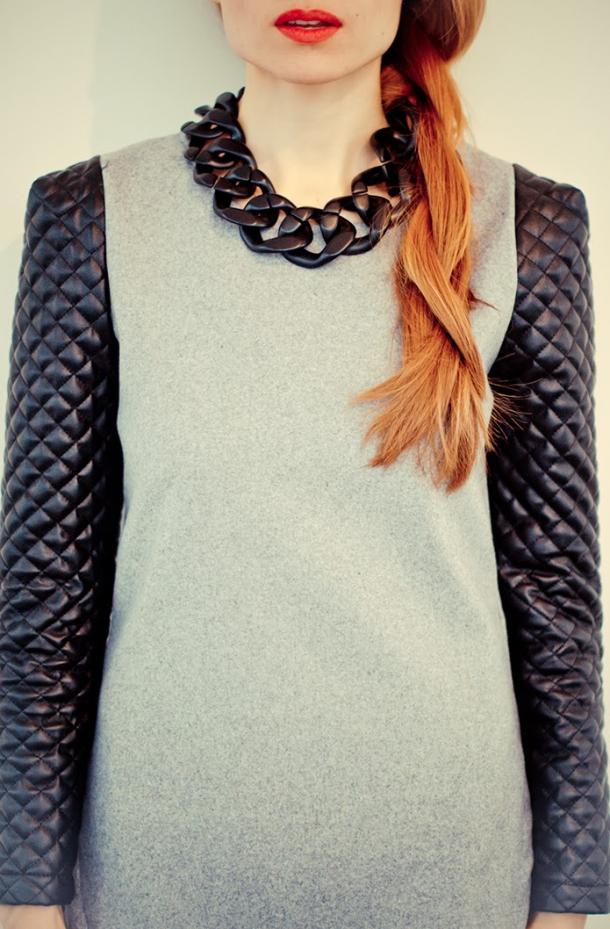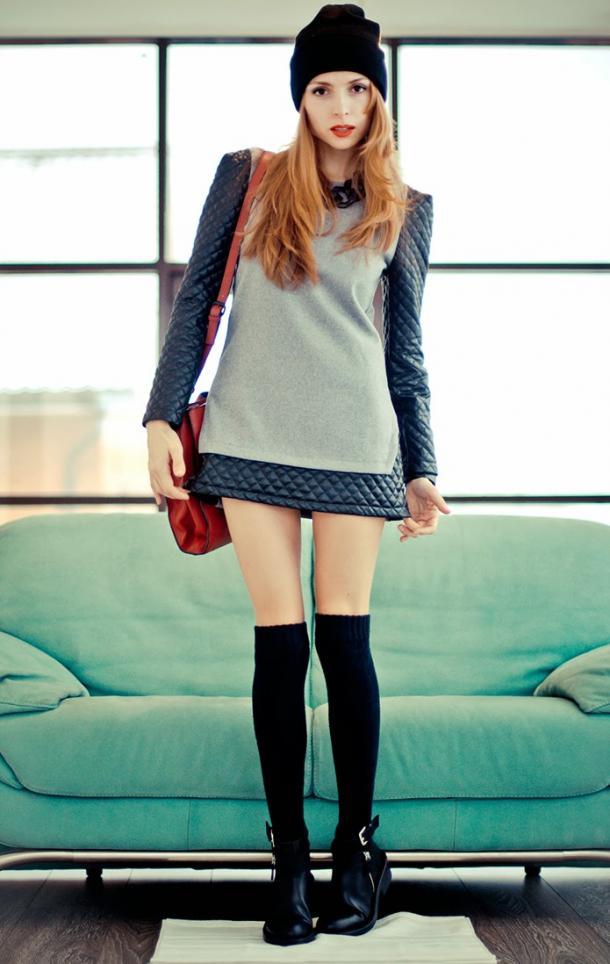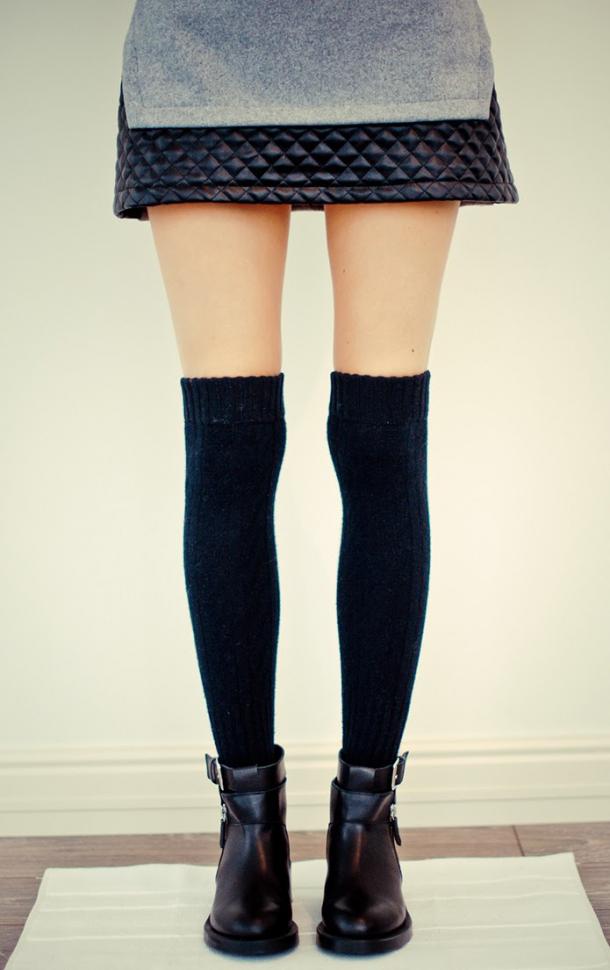 Hat - HM
Bag and shoes - ZARA
Dress - Romwe
Jewellery - Diva
Watches - Diesel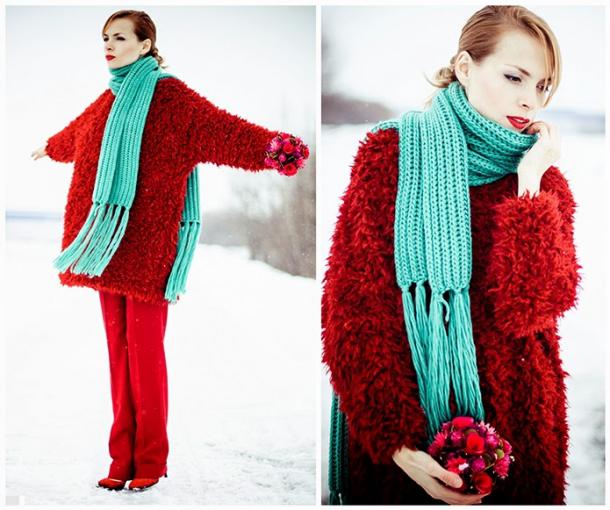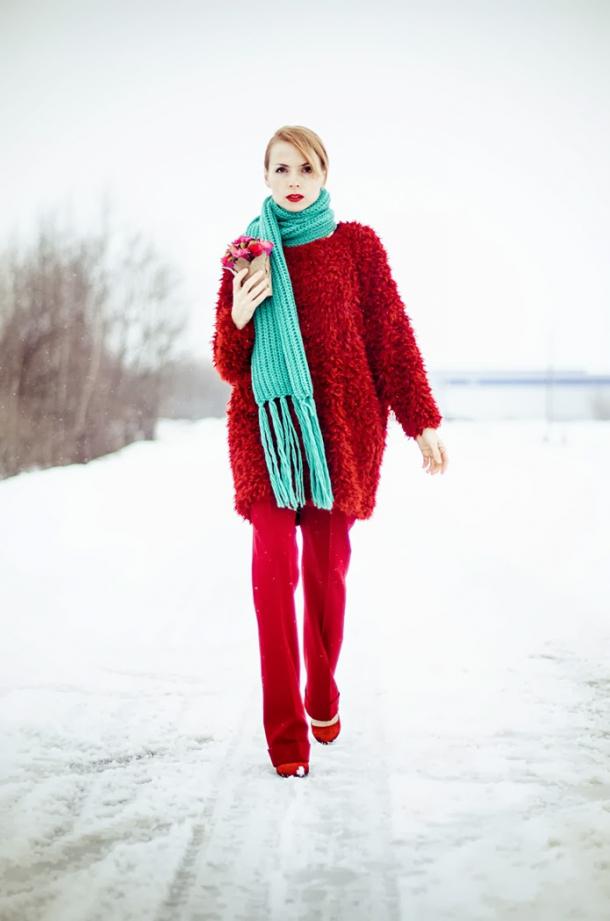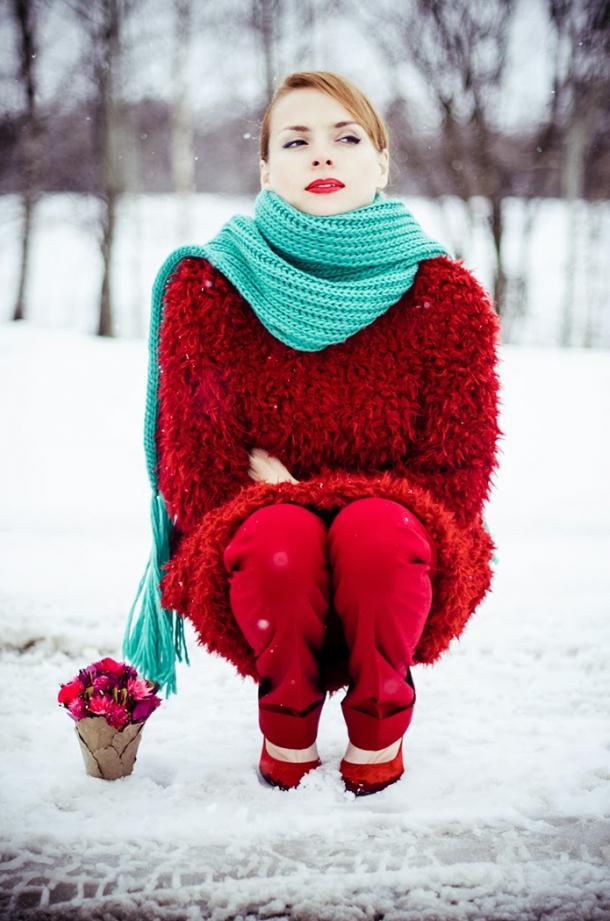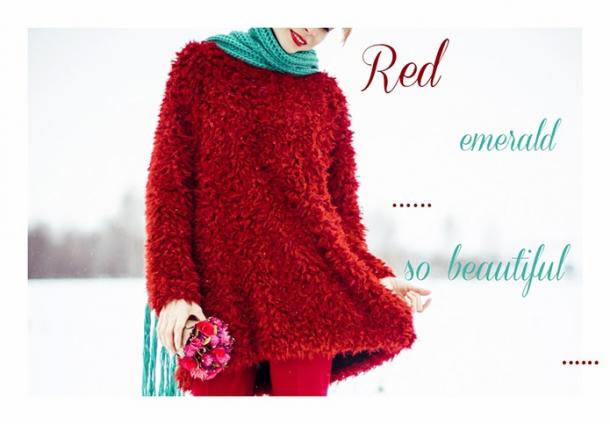 Dress - Ecugo. com
Scarf - HM
Pants - my design
Shoes - Pioyanelli
Shooting and fashion accessories from Kazan designer Renata Dorofeeva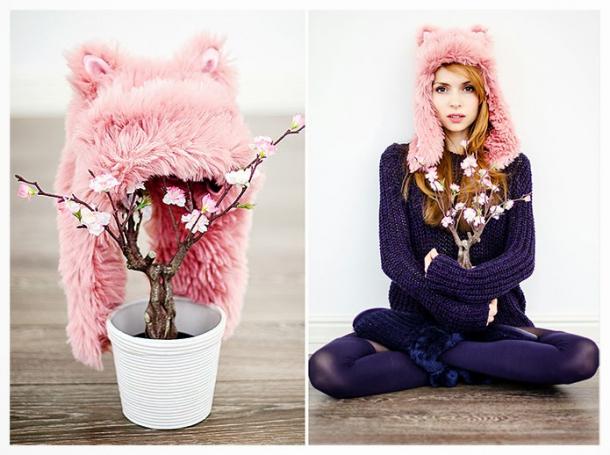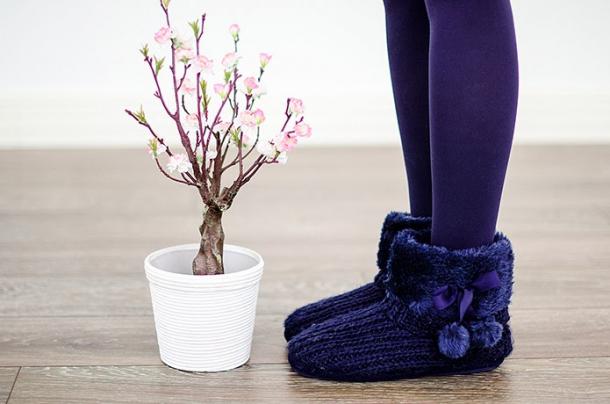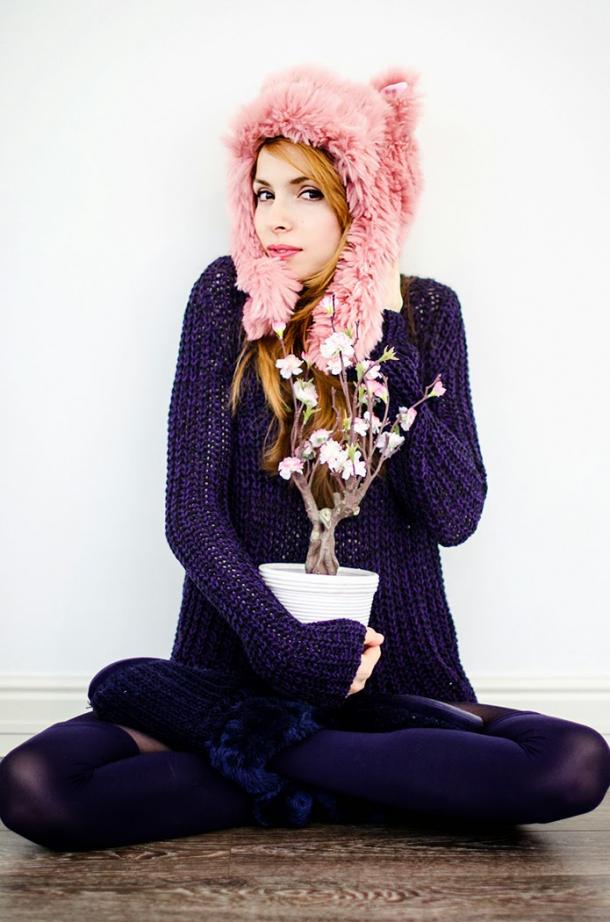 Cap - Renata Dorofeeva
Sweater - Zara
Leggings - Fiore
Shoes - NEXT
Plaid skirt from the English brand Alice's pigs, which Tini Tani ordered through the official online store of the brand (delivery in Russia free) - another striking touch to her image.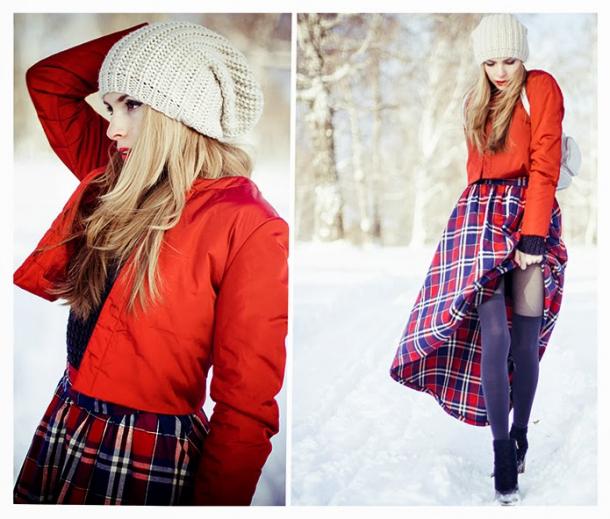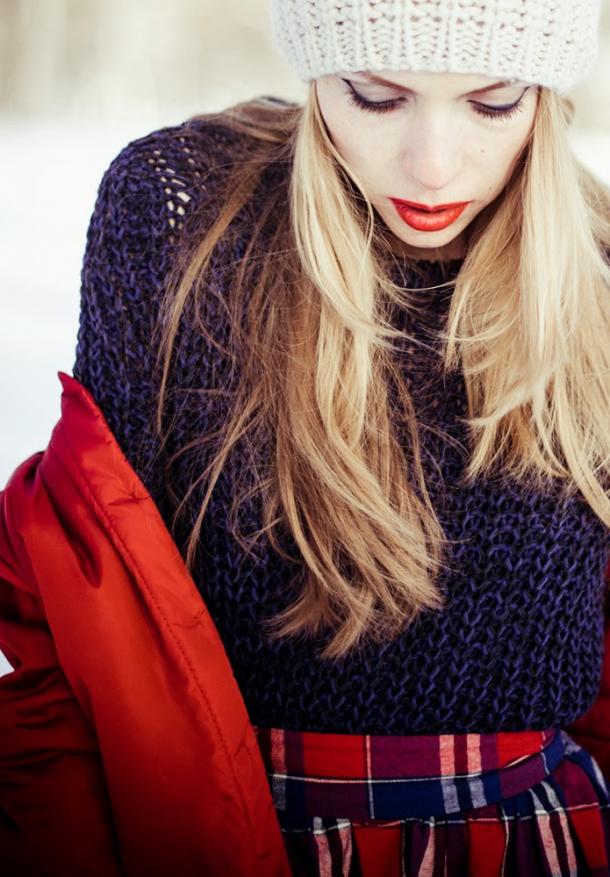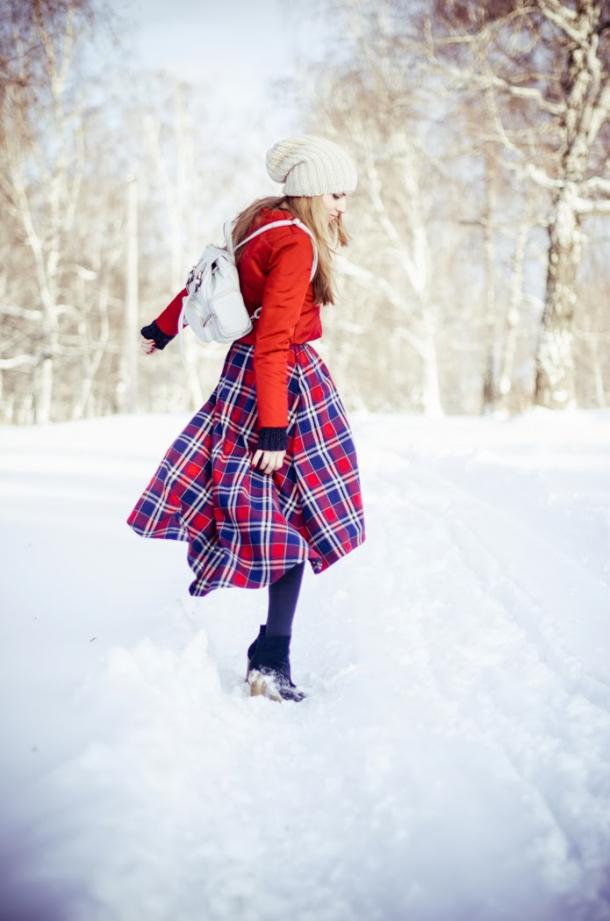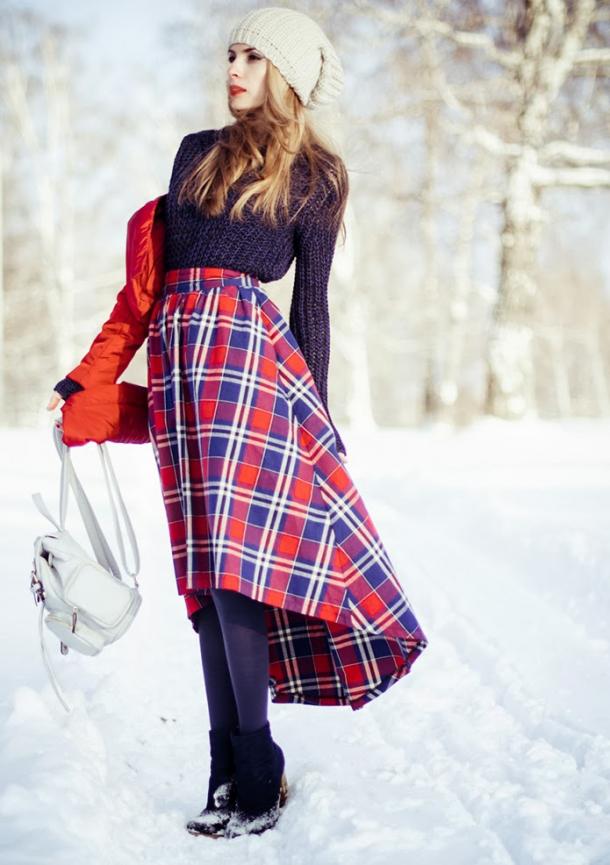 Skirt - Alicepig
Cap - Bershka
Jacket - my design
Sweater - Zara
Tights - Fiore
Boots - vintage
English brand Alice's pigs - an image of a modern Alice in Wonderland, which is all abnormal completely normal. A little madness, outrageous and daring experiments - that's the basic concept of this magical clothing brand.


Below -bezdna interesting ideas from the Moscow fashion girl Katu M. In this image Woman inspired by old magazines, black-and-white photos and retro style.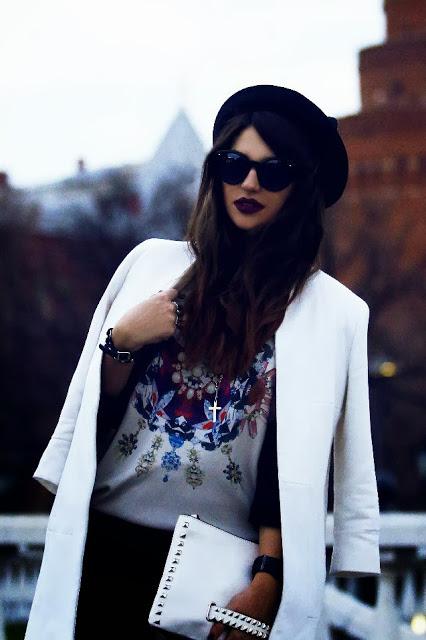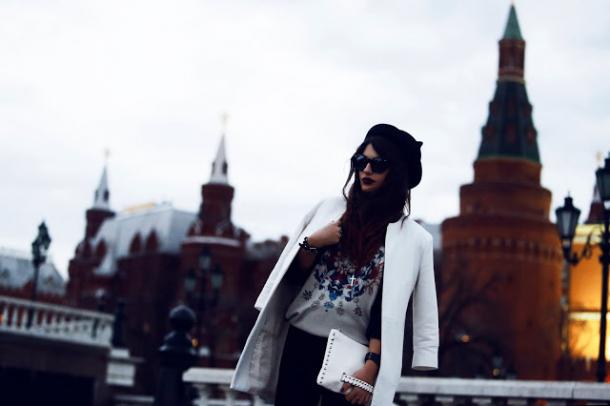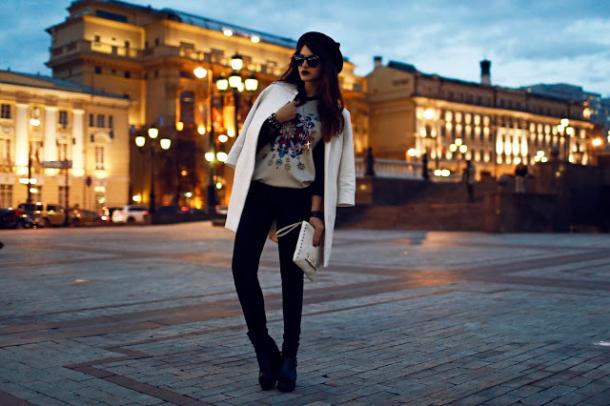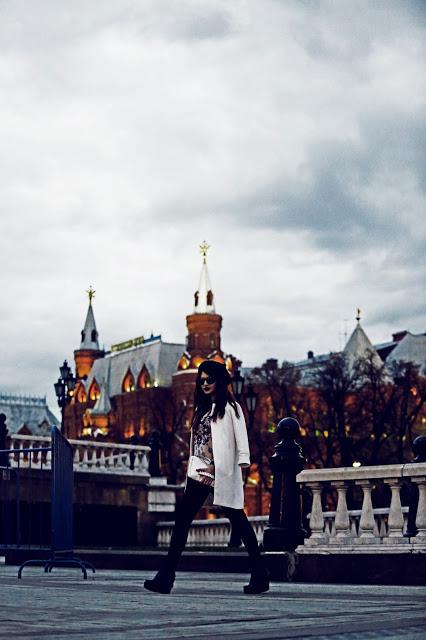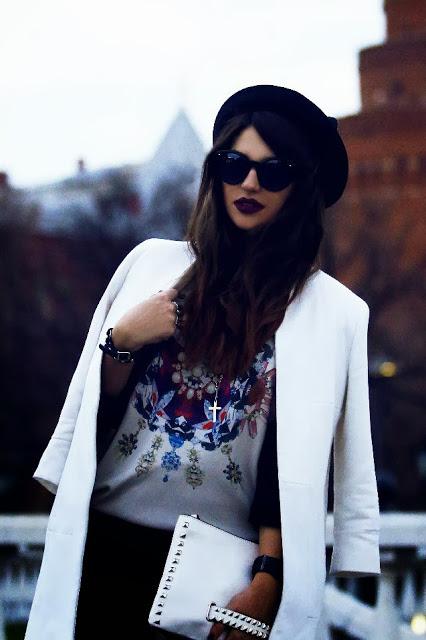 Coat - Zara
Svitshot - Kira Plastinina
Dzhegginsy - Jennyfer
Pendants, bracelets - The Katherine's Shop
Hat - Bershka
Clutch - Mango Touch
Points - Lady Collection
Watches - Police
Easy spring and autumn look in the blue-violet-black scheme.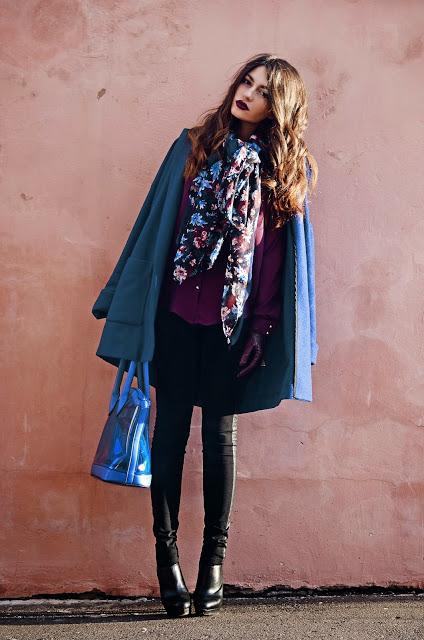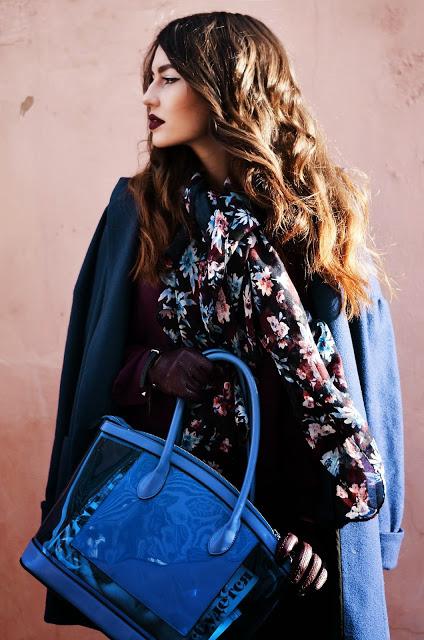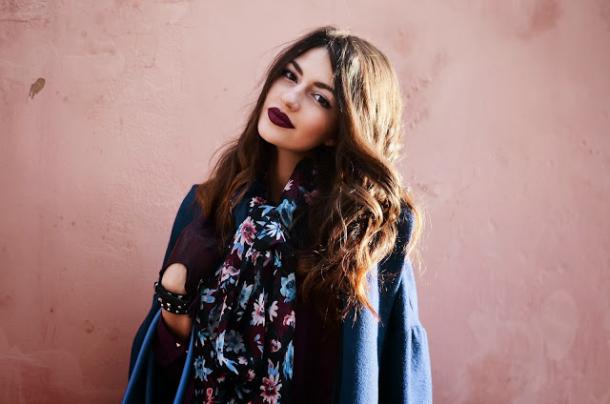 Coats - River Island
Scarf, boots - Zara
Shirt - Forever 21
Points - Lady Collection
Bag - Obuv.com
Dzhegginsy - Jennyfer
Bracelet - The Katherine's Shop
Watches - Anne Klein
Gloves - H & M