Almost two years ago there was a film dedicated to the well-known actor, poet, singer, legend Brezhnev era Vladimir Vysotsky - "Vysotsky. Thank you for living ". During the filming of this movie has been involved Mercedes 1974 issue, which is a replica of a blue Mercedes Vladimir Vysotsky.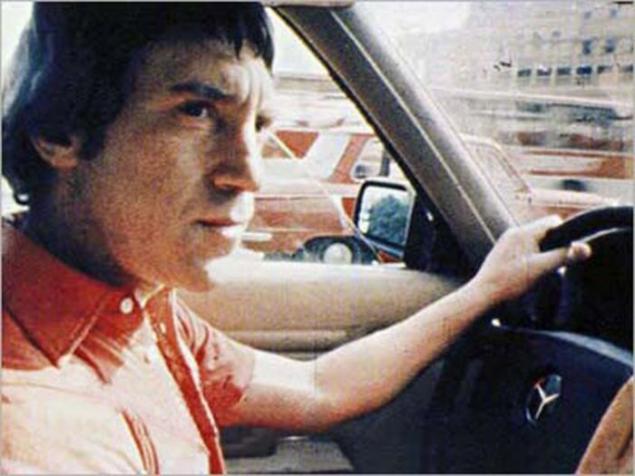 The morning of the first day of 1980 dawned overcast and foggy. Blue-gray "Mercedes" raced through the deserted Leninsky Prospekt. Not on the road or on the sidewalk was not a soul - citizens of the Soviet Union, having watched "Blue light" and plenty of monologues mocked by Raikin Hazanova and finally fell asleep. Only a single empty trolley, coming despite the New Year's morning, on schedule, and began to drive away from a stop. In honor of the holiday, even the driver decided not blinking the left front position lamp - still no one on the road no. Blue-gray "Mercedes", he had not even noticed, and when he heard a blow to the left side, was genuinely surprised: "Where did this diplomat here ?!»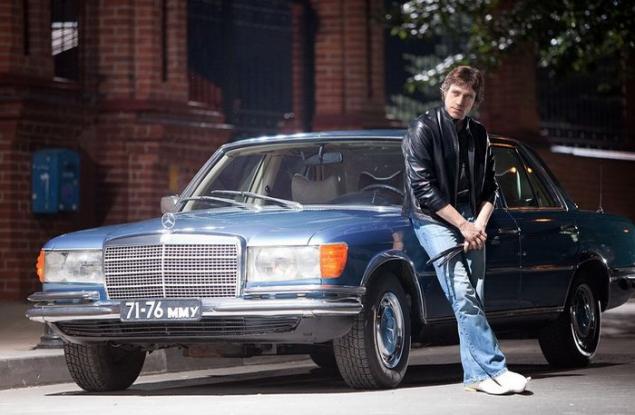 However, the car belonged to a foreign diplomat is not - the numbers on it were the usual black - 92-99 IMB. Under this number in the Krasnaya Presnya district of the capital GAI July 8, 1976 was registered car "Mercedes-Benz 380" with the number of engine and chassis 11028-10023792. The owner of this car was registered Taganka Theater actor Vladimir Vysotsky.
Blue-gray "Mercedes" was not the only car of Vladimir Vysotsky, but the hero of the film was exactly it. To achieve a complete historical accuracy, the filmmakers have raised archival documents and found the machines TCP Vysotsky. Upon learning of his personal number, they turned to the dealer "Mercedes" for used cars and ordered the exact same car. Then it was restored paintwork. In preparing the car for the shooting were used materials from the archives of the Museum of Vysotsky: photos, certificates of friends. In the game all Mercedes as well as an authentic, even the tape recorder - one to one like Vysotsky, Vladimir Semenovich is almost always included her behind the wheel. On the tapes were his songs, recordings of performances by the way he was rehearsing for the radio.