These shocking photos were taken at one of Chicago's skyscrapers and dated 1955.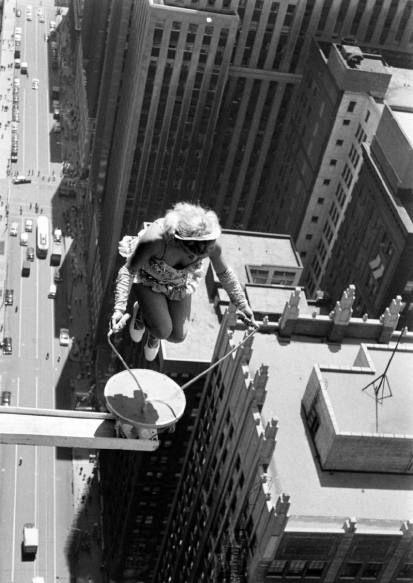 They duo spouses Fox - "The Fox Team", - performs at a great height and without insurance phenomenal stunts.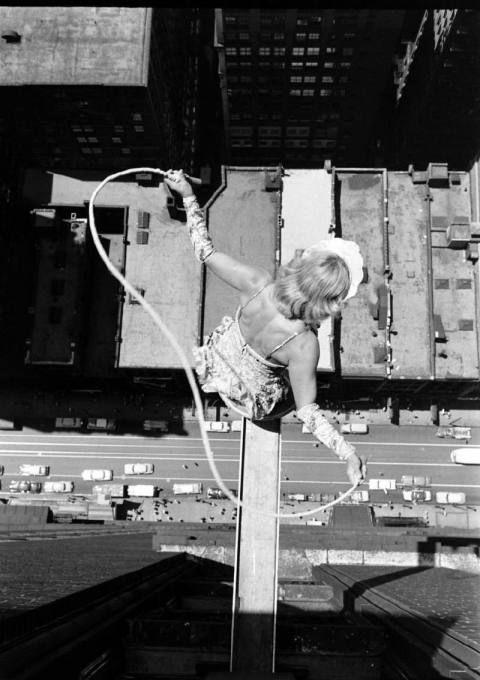 Beam on which acrobats balancing, located at an altitude of 152 meters above the ground.
A diameter of the platform on which the couple a truly deadly room was only about 45 centimeters.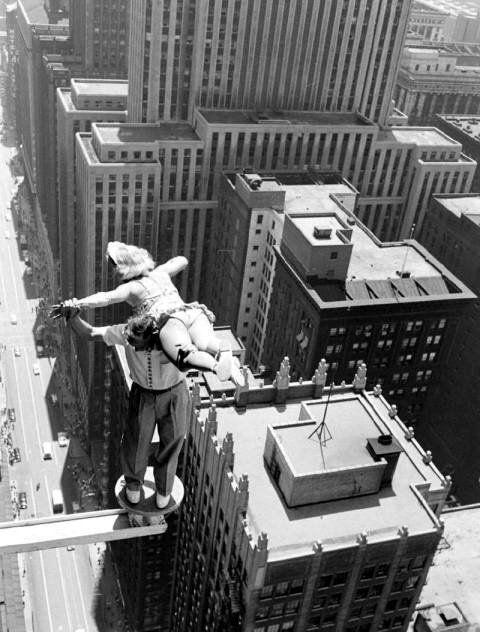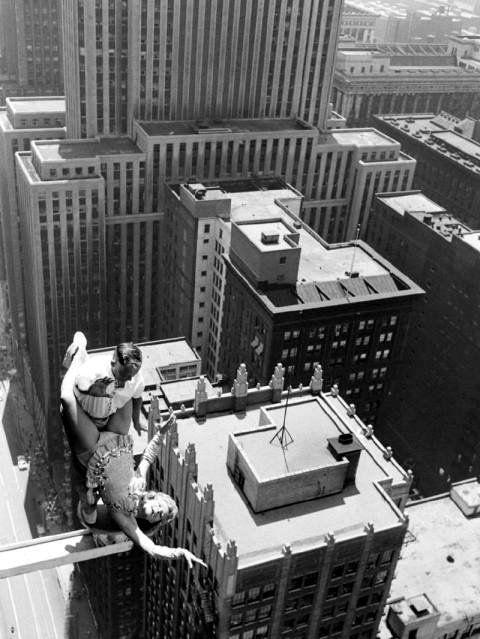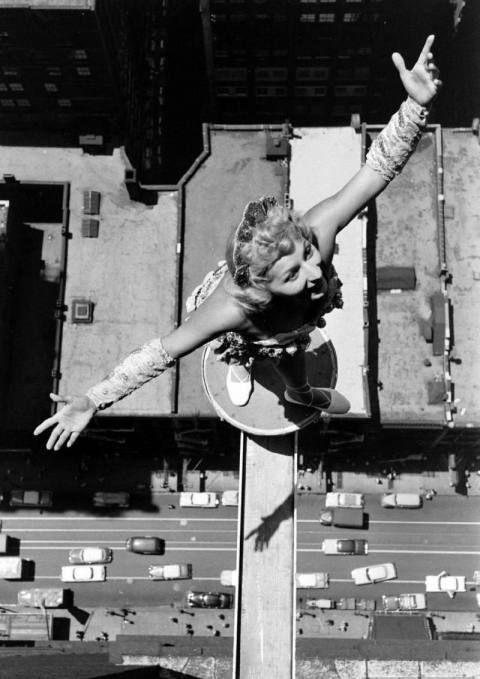 And this world-famous picture called "Lunch atop a Skyscraper" ("New York workers, diners on the crossbar"). Made in 1932, Charles Clyde Ebbets during construction of "Ar-Si-Hey-Building" (in 1986 renamed the "GE Building"), at Rockefeller Center.
The photograph depicted 11 workers who have lunch sitting on the beam under construction skyscraper at 69 floors at a height of over 200 meters, his legs dangling in the void.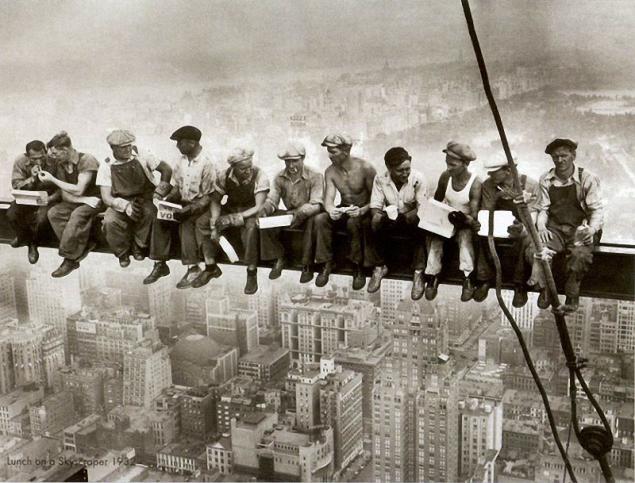 Well, then just a selection of photos of construction 30-ies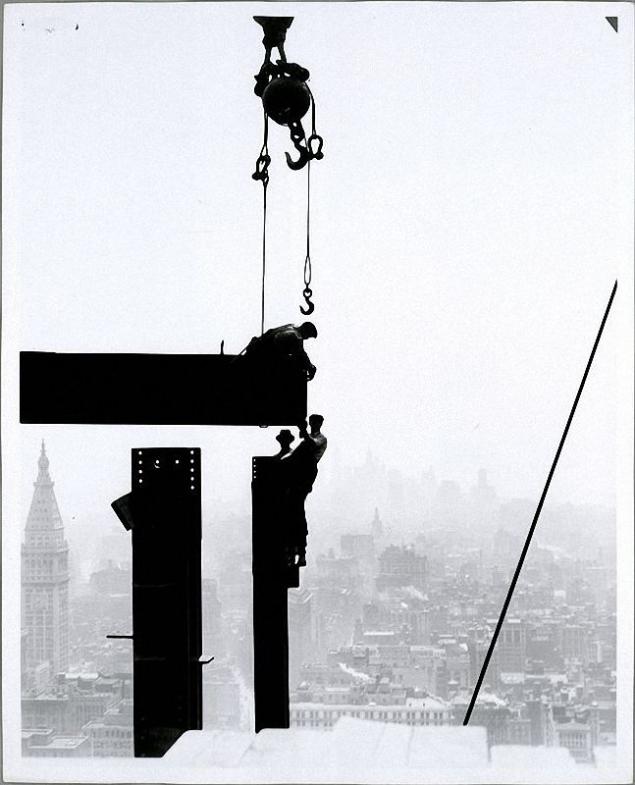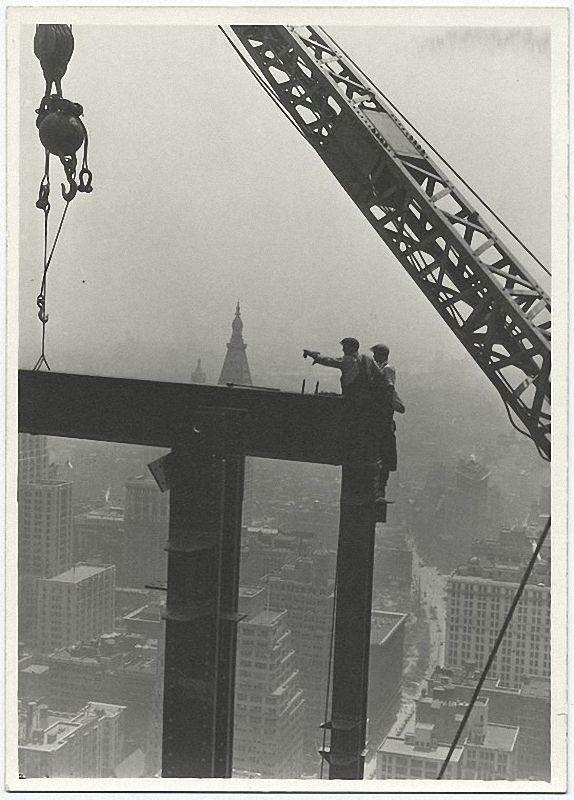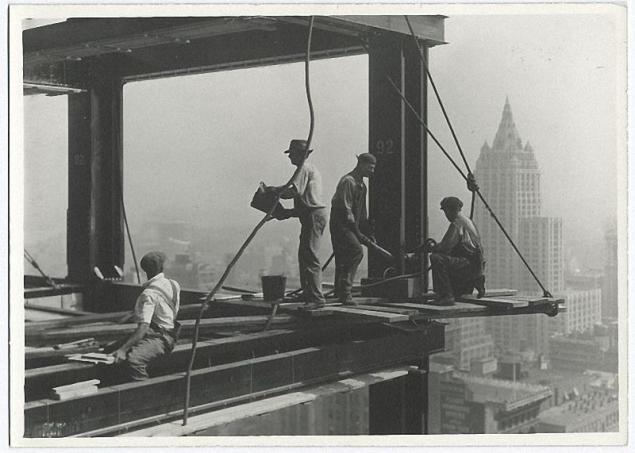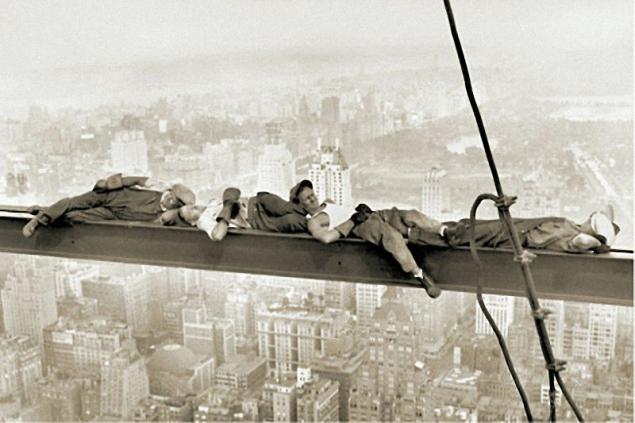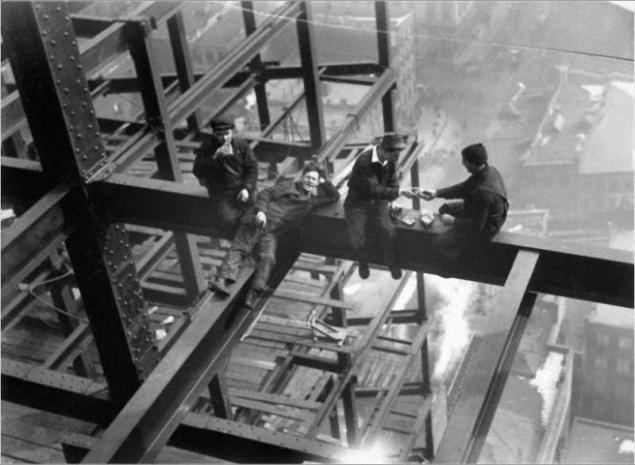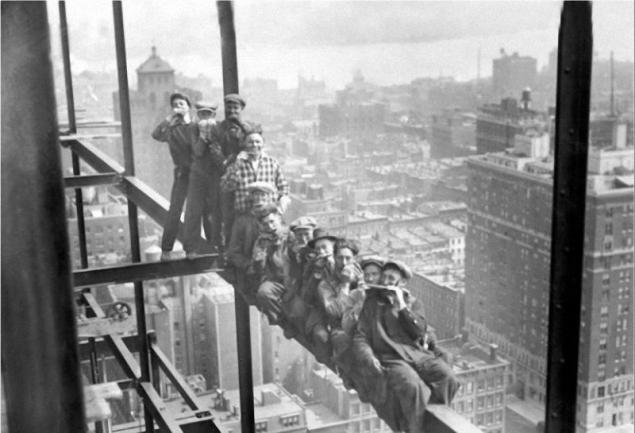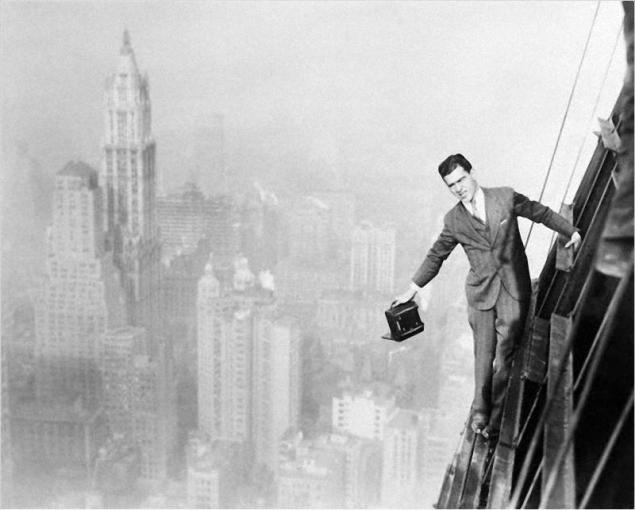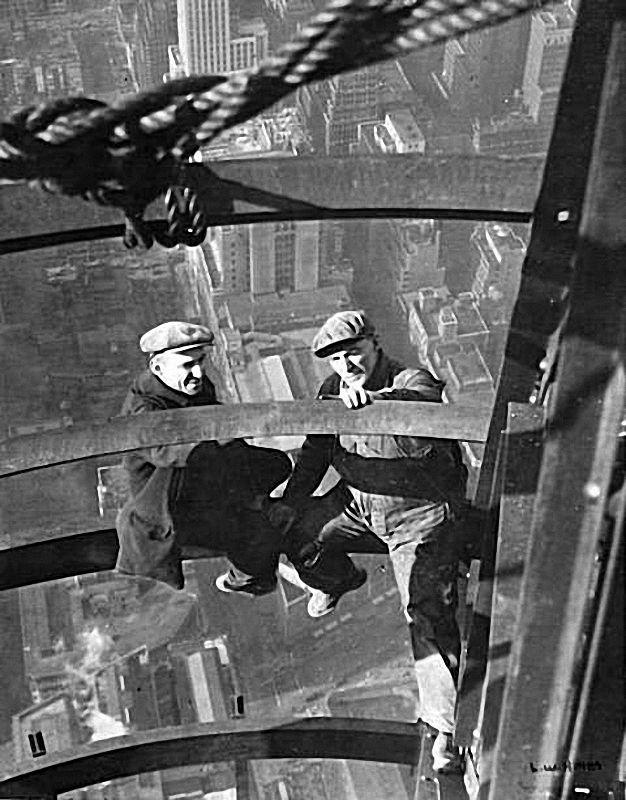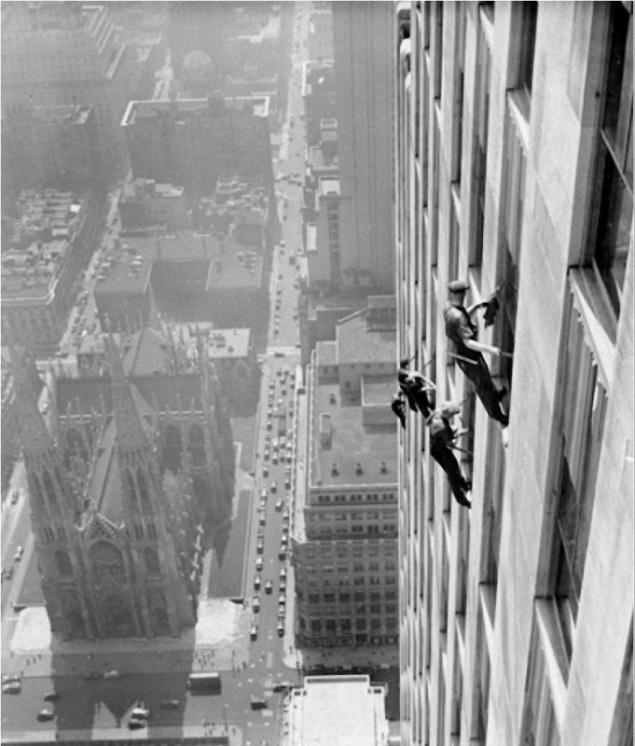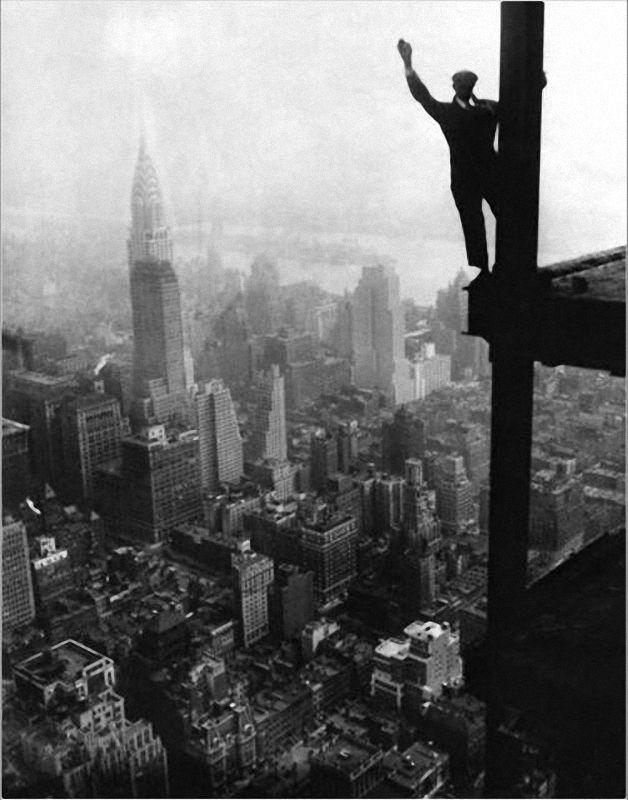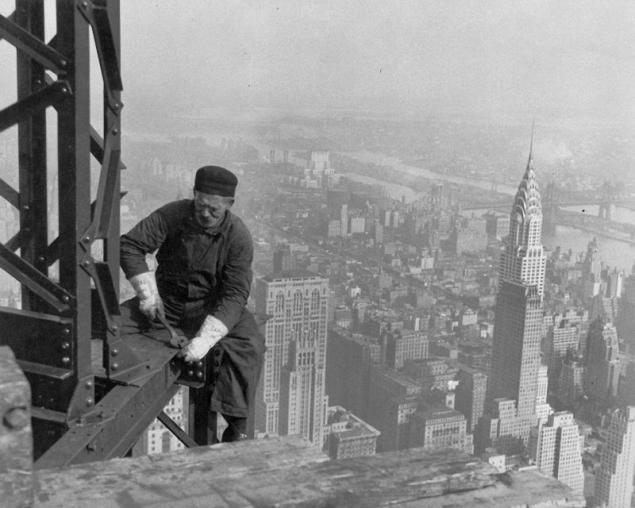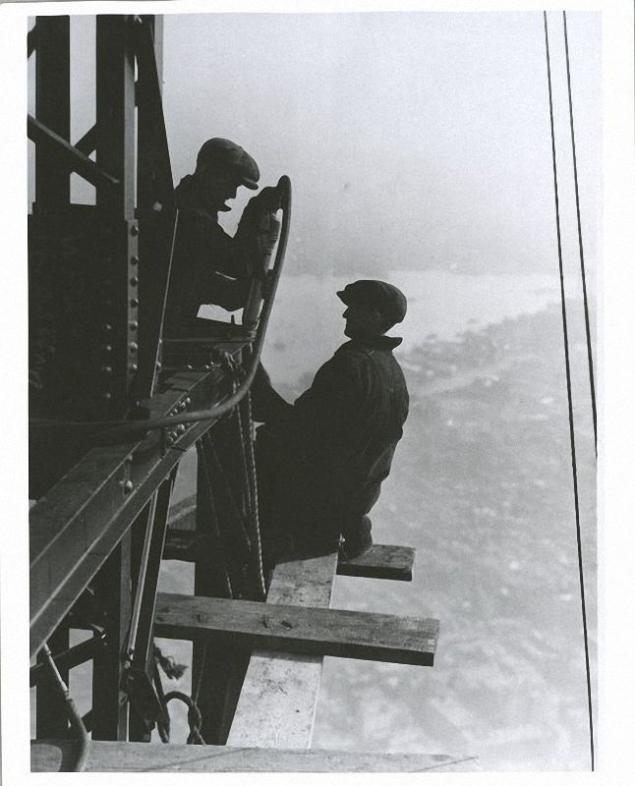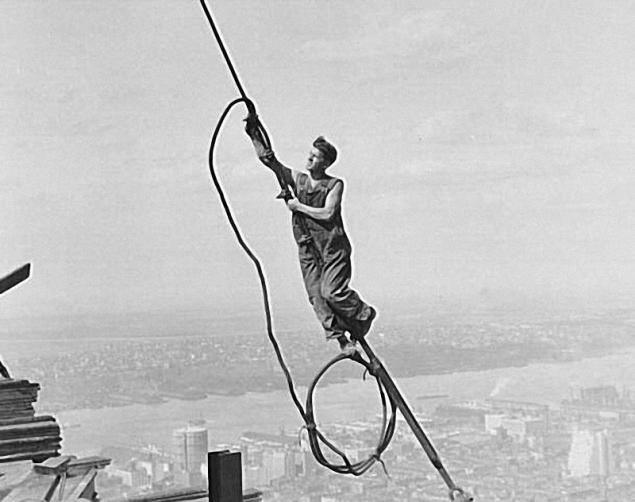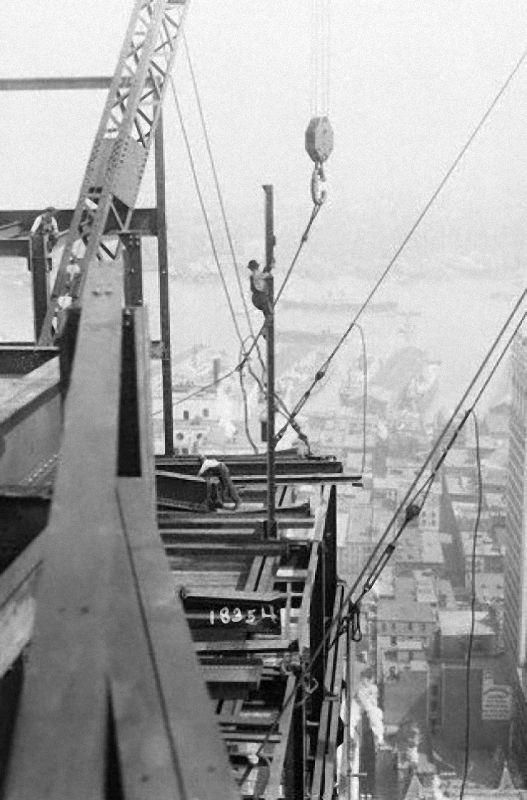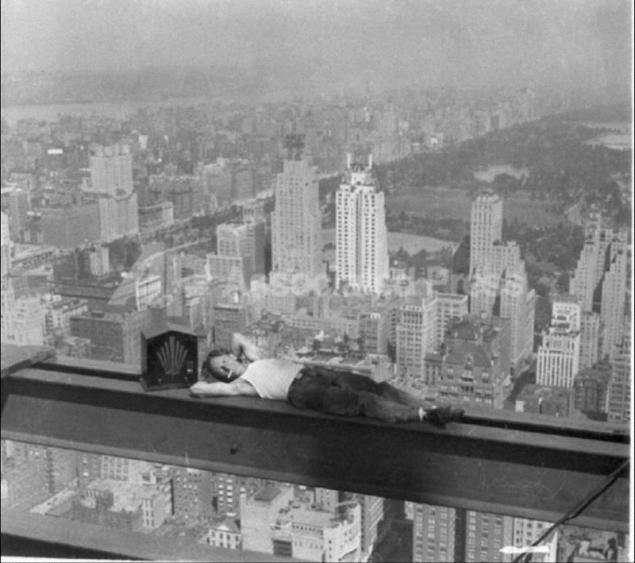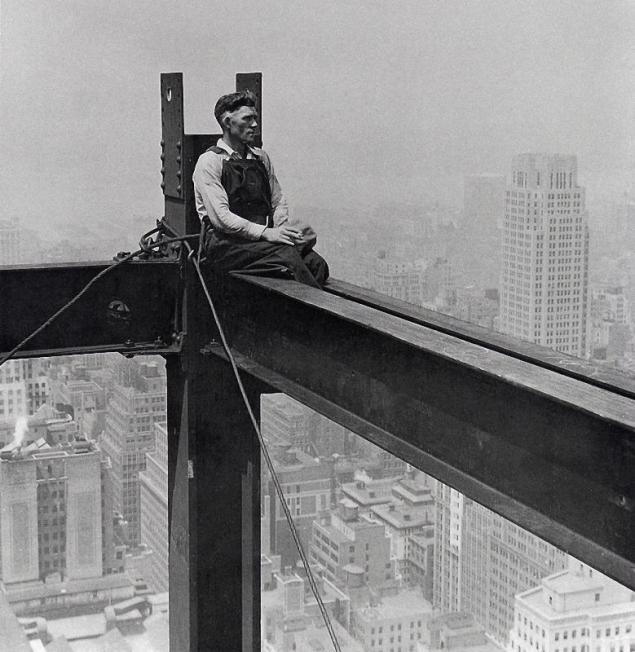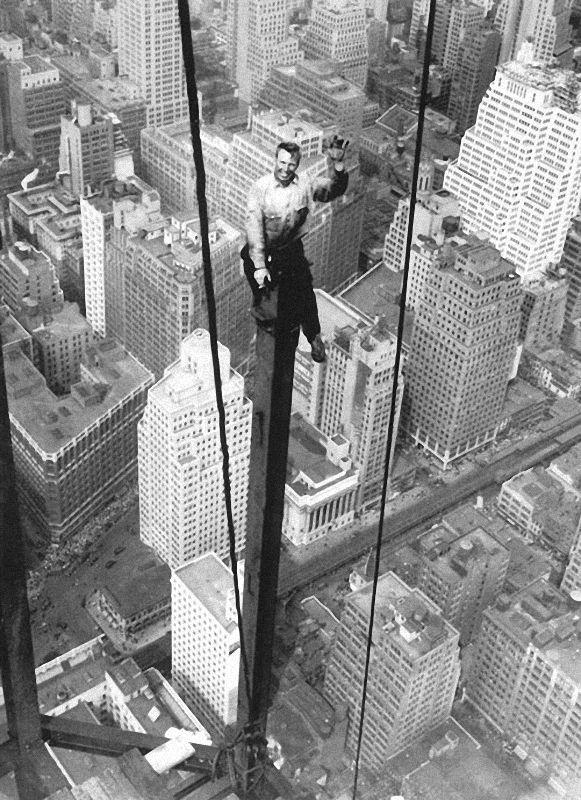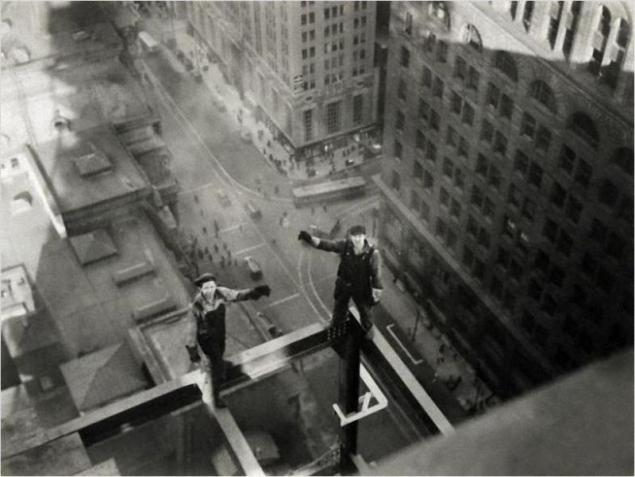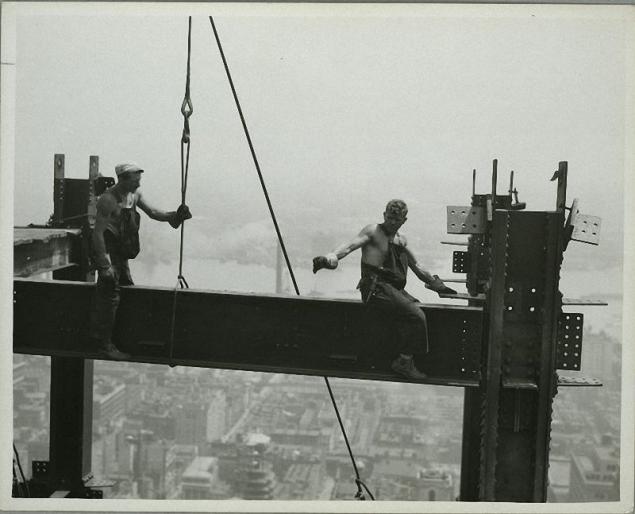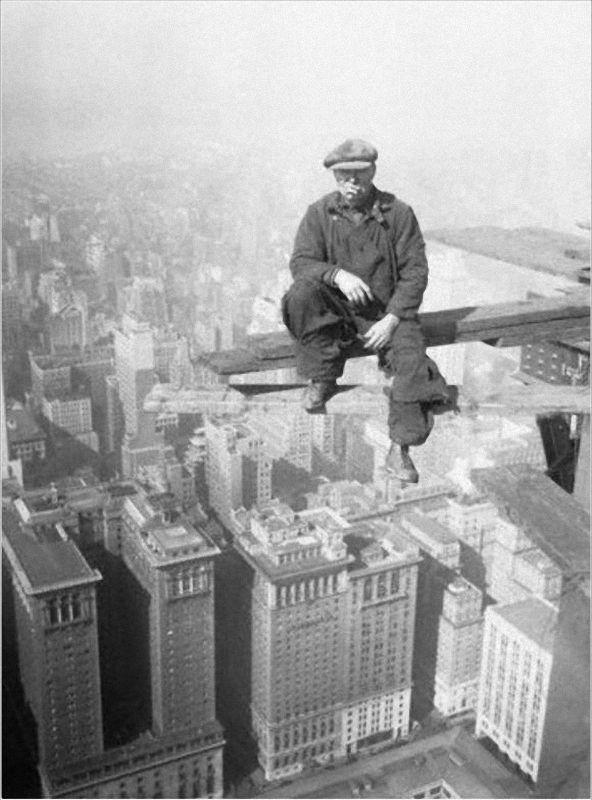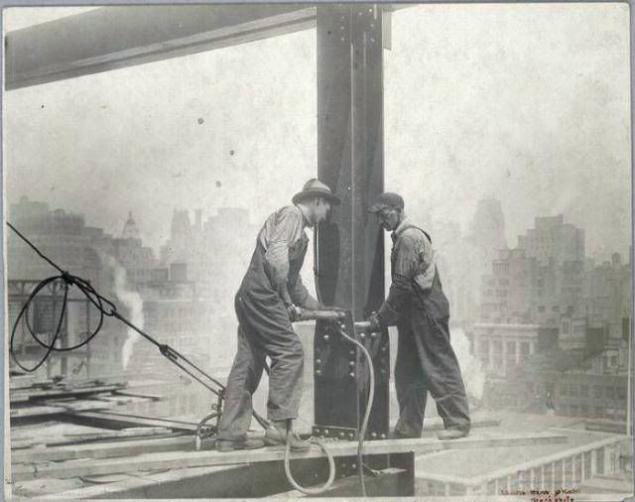 Source: