Megan Fox - the beauty that has become known for his role in the blockbuster "Transformers" is always amazingly good on the red carpet. And not always attract the attention of her outfits, successfully emphasizing sexuality, often view it stops on its proportional, beautiful, and for someone perfect face. In view of this particularly interesting make-up Megan, who is almost always successful.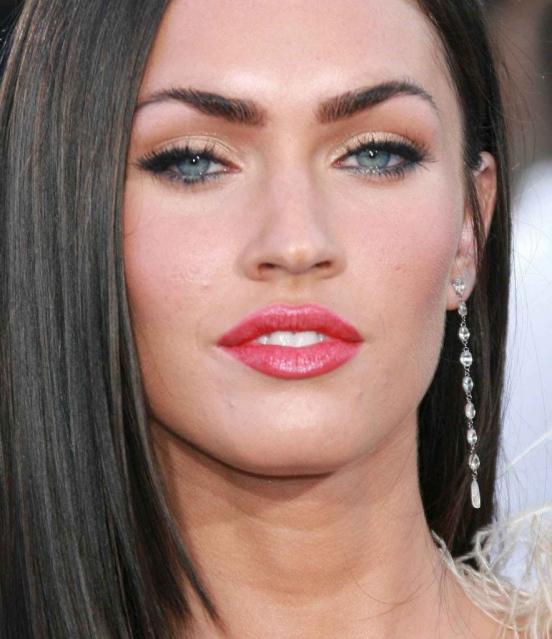 I can only say that a person does not believe Megan perfect. The shortcomings of every person, and this is pointless to argue.
Make-up artists of the 24-year-old actress skillfully recovered dignity and as skillfully hide the shortcomings of its face. Megan Fox certainly knows how to present yourself, so in this respect, I sympathize with her. She is a beautiful woman, but Below actress, unfortunately ...
So, let's see what can make up artists Megan Fox and they always carry out their work "perfectly».
1. Megan lot of freckles, but that it is no less attractive to the opposite sex. Right, well-made make-up perfectly hide her freckles.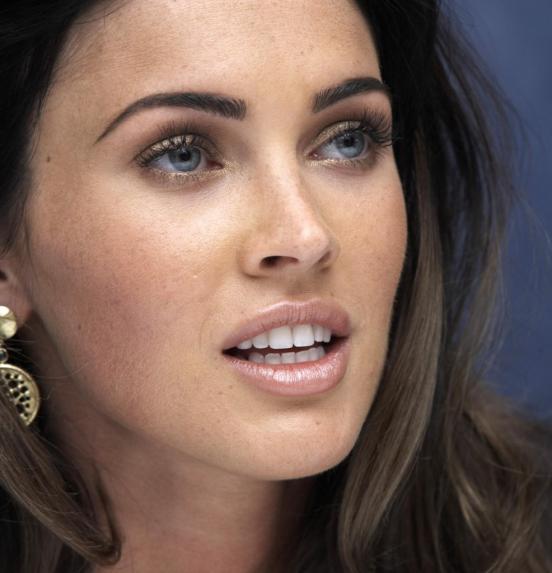 2. Fox unreal beautiful eyes that just need to emphasize!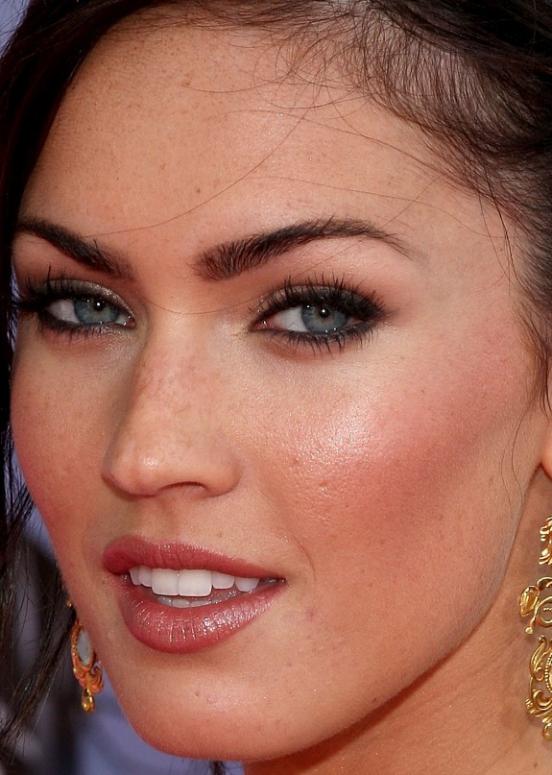 3. Beautiful makeup, he definitely goes to her. I pay attention to her stunning with a gorgeous eyebrows bend not all Hollywood divas can boast such, but it can safely do so.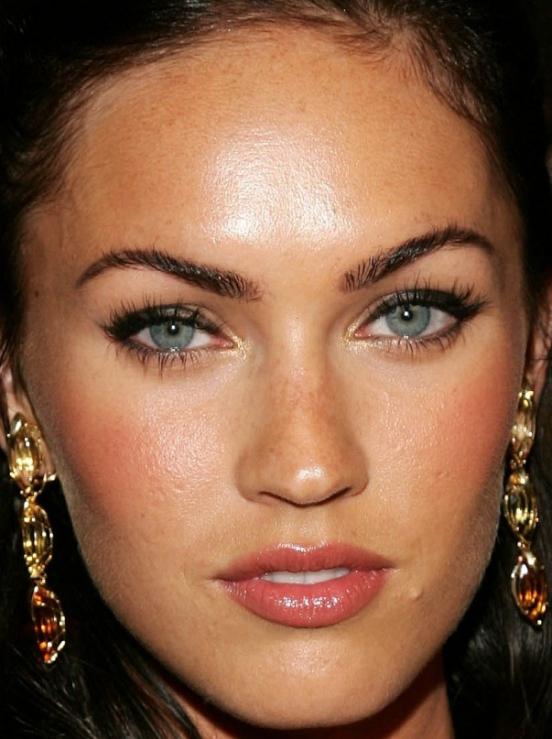 4. The most important thing in this make-up - a healthy complexion. Megan is not always so, so make-up should be commended.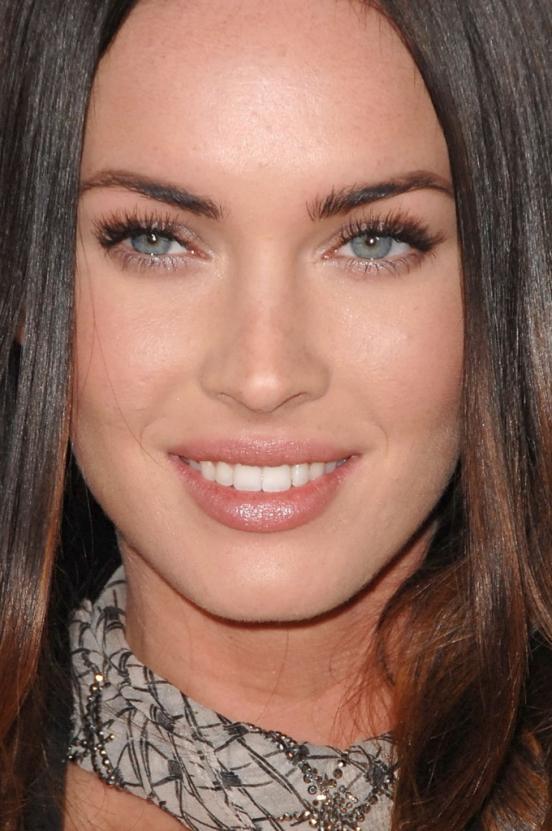 5. Eyes "overwhelmed" Meiko, so not very impressive make-up as a whole.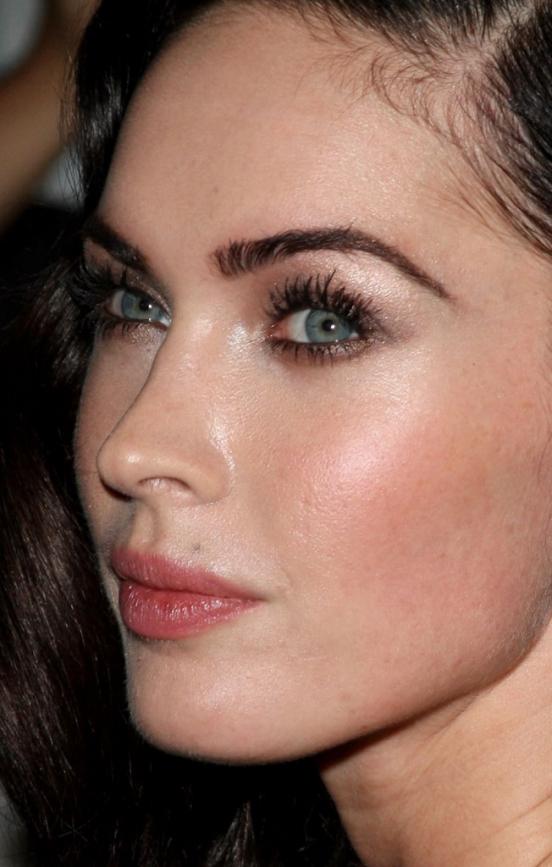 6. A good make-up - a terrible haircut. Everything is interconnected. :)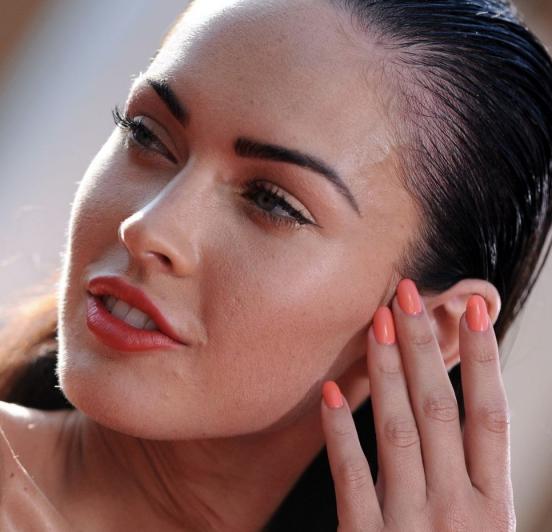 7. Arrows are Megan. It is unfortunate that it does not so often as we would like.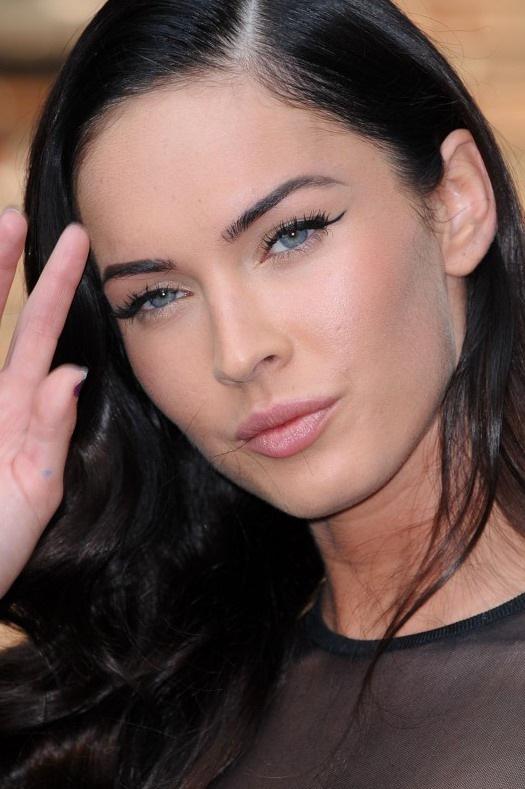 8. This does not make for Megan Fox. The eyes are small, big lips - a clear opposition, did not play in its favor.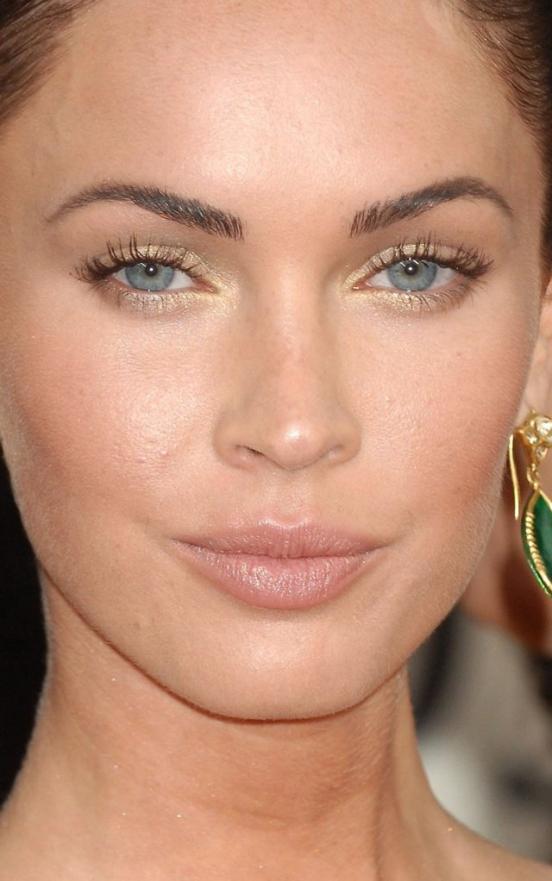 9. "whitewashed" face looks unnatural and repulsive. Like a lipstick color.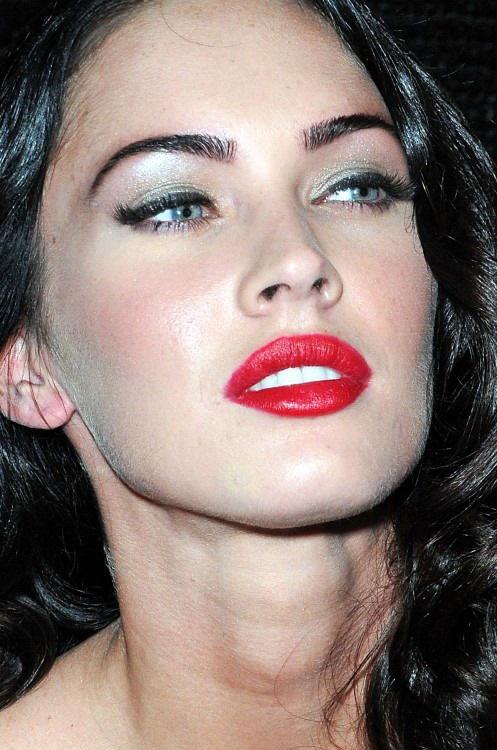 10. Blue shadows "neither here nor there».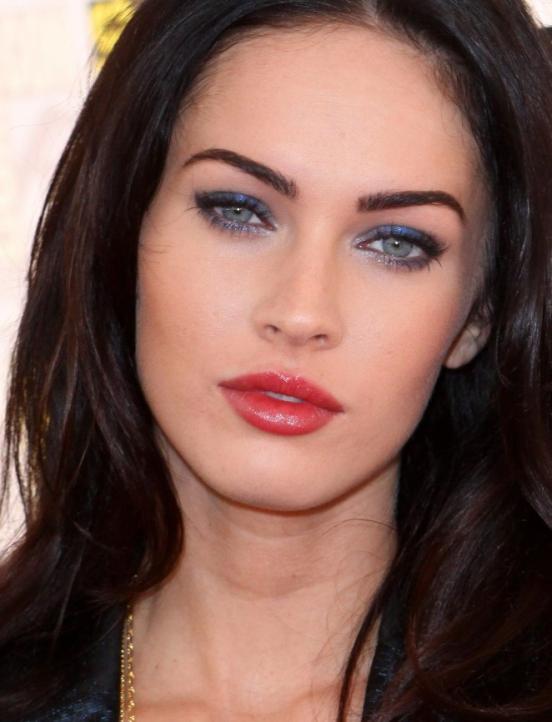 11. Femme Fatale - Megan Fox with cherry lipstick on the lips looks incredible!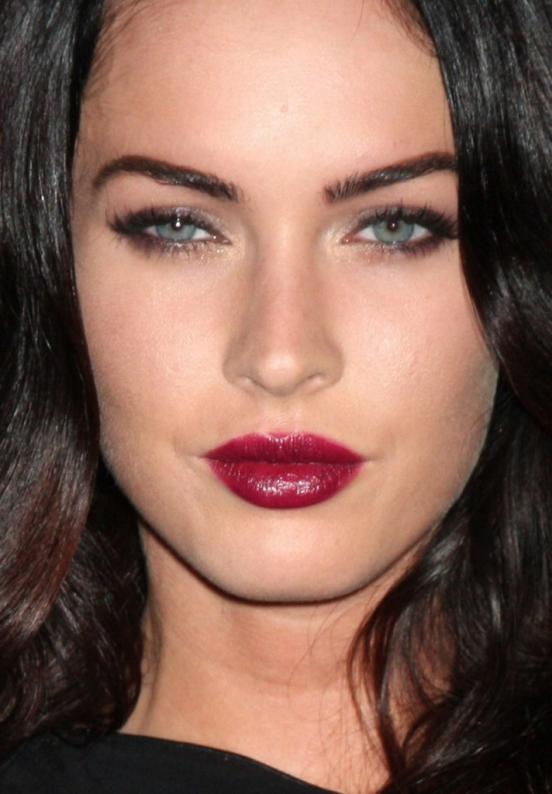 12. Calm mejk without screaming accents, though does Megan sverhseksualnoy, but looks very good. Sometimes sexy girls need a break. :)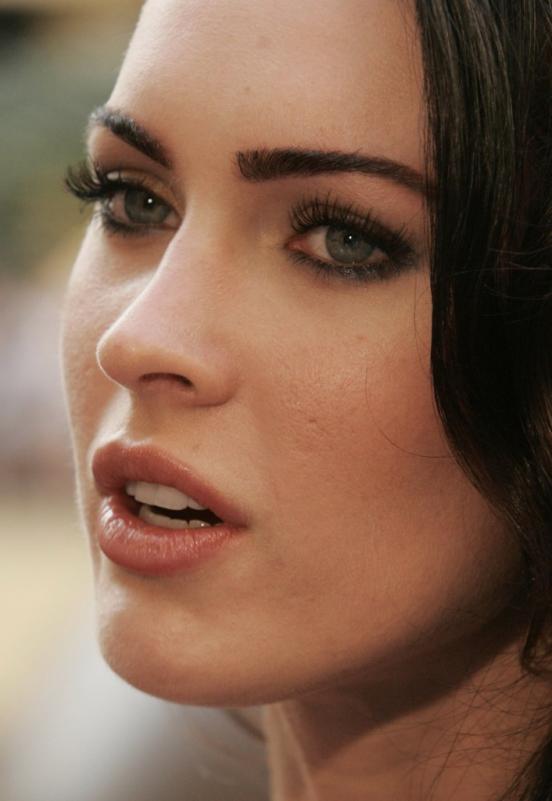 13. incomparable complexion, eyebrows, too, but with a shoulder shoulder ... nothing can be done. Freckles - this is not a vice.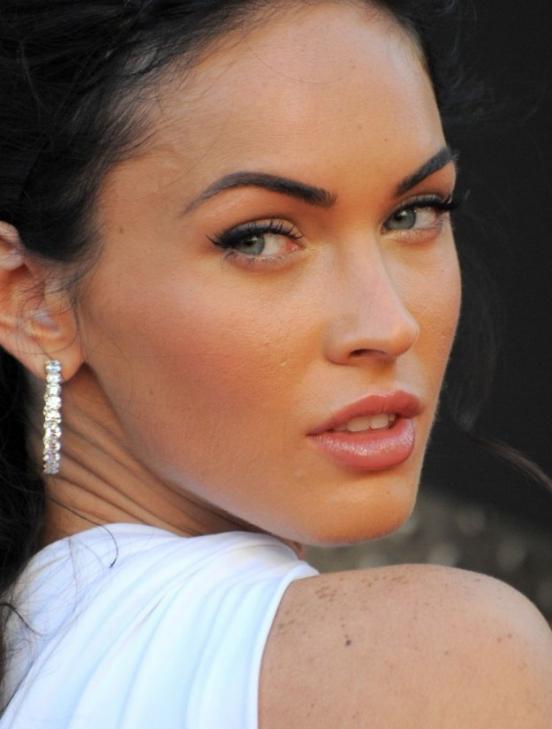 14. It is unfortunate. Immediately visible eyebrow pencil, lipstick indeterminate color (probably to be fuchsia, but somehow here and fuchsia "does not smell).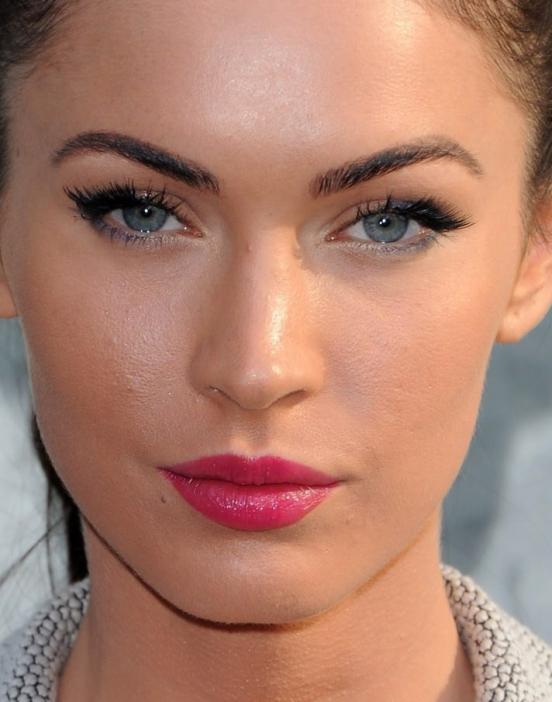 15. Elegant girl with quality makeup - it's always good.
16. "clap eyelashes and fly up ...". Very long cilia, virtually reach the eyebrows, rather a plus than a minus. Fortunately, they generally have. :)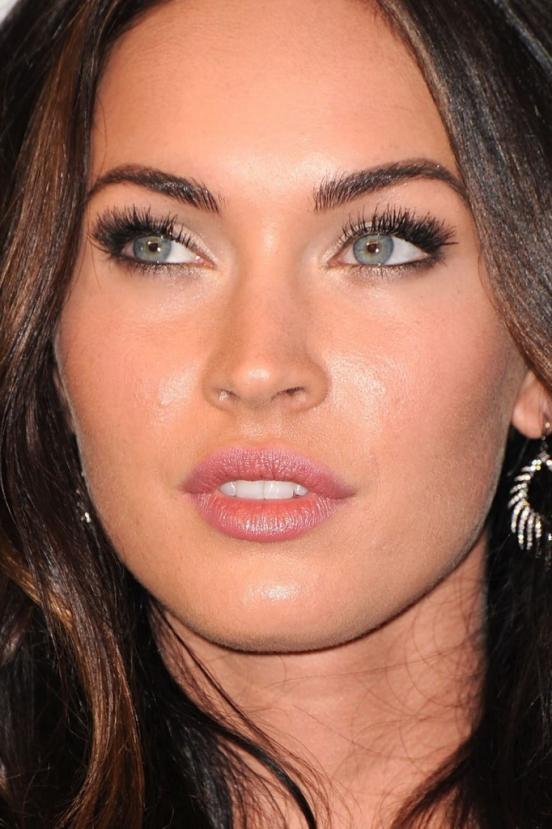 17. The word "matryoshka" well or "Matrona" as you like.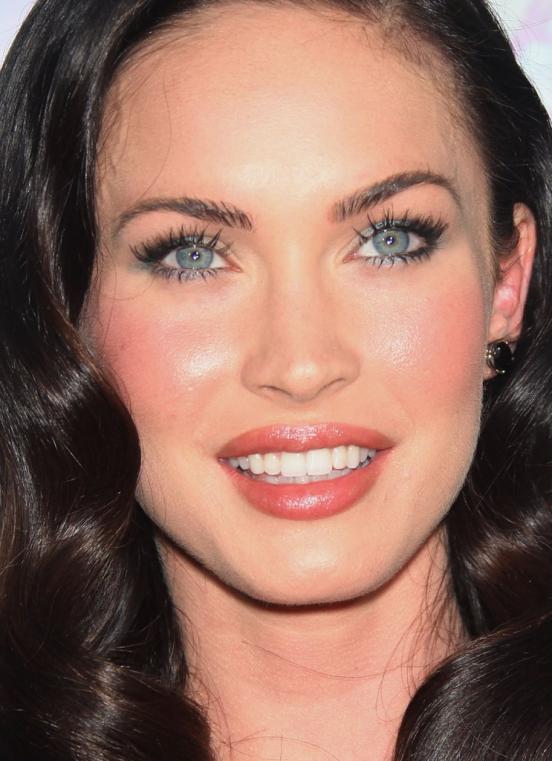 18. A good make-up, especially silver eyeliner.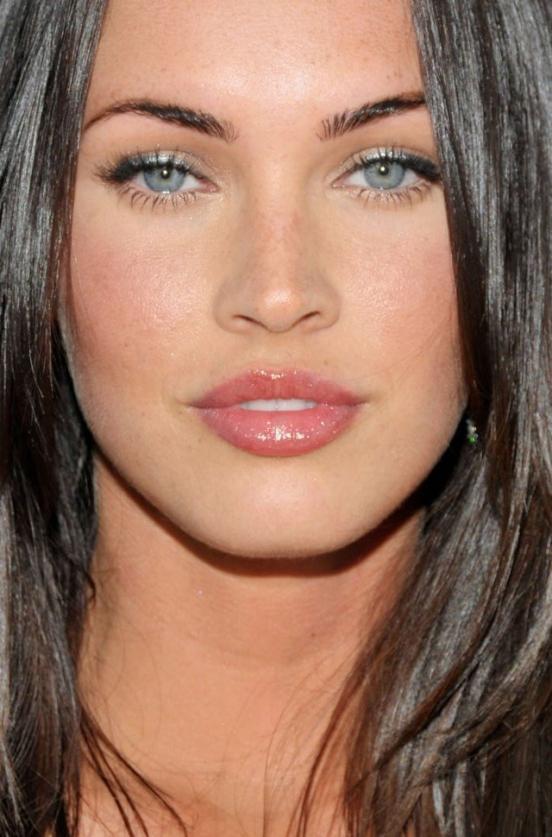 19. One of the best make-ups Megan. He made it perfectly beautiful!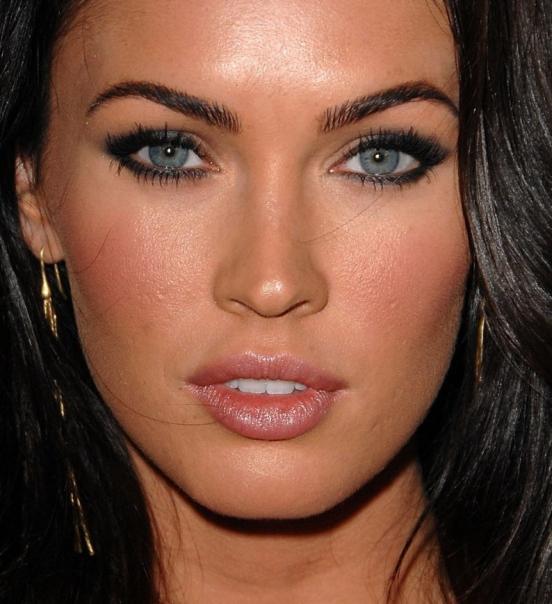 20. Not bad, judging by the fact that Megan is not in evening dress, and in the ordinary T-shirt and jeans.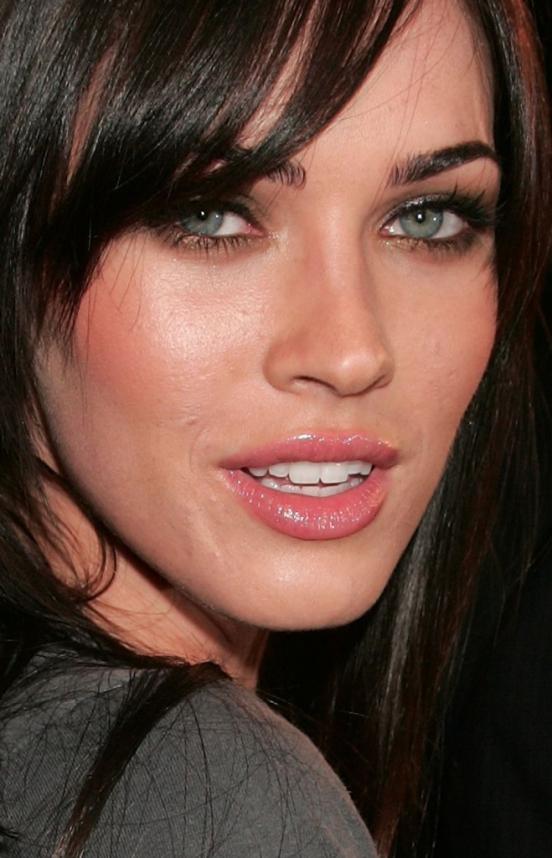 21. On the lips united all the glitz, lipsticks and lip pencils that were left. Overzealous.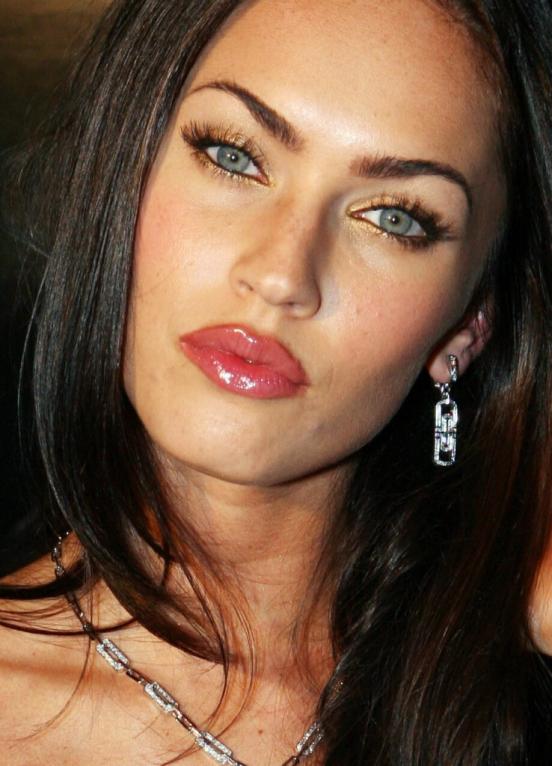 22. Oh, those eyebrows ... They - a clear advantage Megan.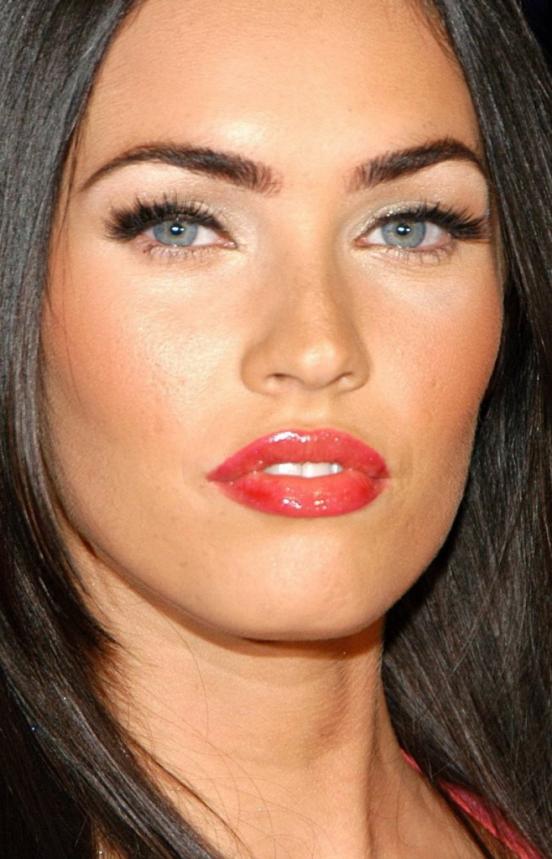 23. Again and again she arrows they go.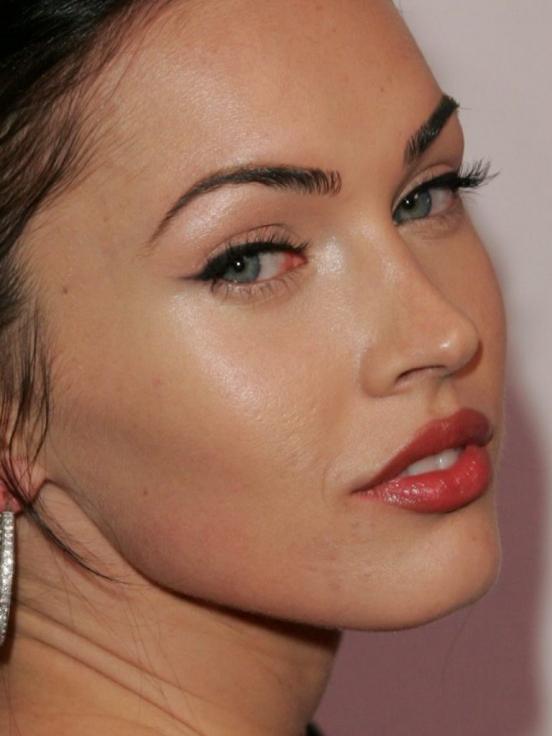 24. Sometimes it just kills the expression of the face, but makeup, of course, is not bad.
25. The best make-up in my opinion. Earrings pictured perfectly fit into the overall picture.
26. And so Fox was that way in 18 years Brown color obviously it spoils, but the brunette from it simply delicious!