For me, dance is not a life, but only using it I could express themselves and open up to others. It is difficult to describe in words, it just needs to feel. And when it all collapses, you do not know what to do next. Would you like to dance all my life, but can not at first because of the physical pain, and then because of the psychological barrier. But you can never say "never." And I'm not saying that they no longer return to the world of dance. Here are just now my inner world is not ready. Maybe after a while to recover, but for now I prefer to watch from the sidelines.
Isadora Dunkan
Her dance numbers were similar to the animated scenes of Greek vases: waving a red scarf, a light to the obscene Greek chiton, through which guessed naked skin, her bare feet flying hair, free style dance, brilliant dance improvisation, that dancer created by any music that played at this moment ... his style is copied from ancient Greek, American dancer Isadora Duncan won the first Europe and then America and then the world.
Isadora danced everything that others say, sing, write, play and draw, she dances "Seventh Symphony" Beethoven "Moonlight Sonata", she dances «Primavera» Botticelli and poems of Horace.
Maximilian Voloshin
With a huge number of lovers she had never been married, though the novels had different degrees all around from the piano to the millionaires. The list of her lovers was Stanislavsky, who apparently told her his famous "I do not believe," because with it the novel Isadora did not happen. Isadora toured endlessly, but her main place of residence was Paris, there to live with her and her two children, a boy and a girl, whom she begot two different lovers.
She had it all: fame, money, good life, but not enough poetry, breathing ... Perhaps that is why the end of her life appeared sublimely tragic. First, the death of two of her children - the chauffeur who drove her children in the car, I forgot to put a stalled car on the handbrake and climbed it remontrovat. Earn motor car broke and fell into the river ... The children were not able to save, and the child, whom Duncan decided to give birth instead of the two victims, died a few days after birth. The forty-year dancer left alone.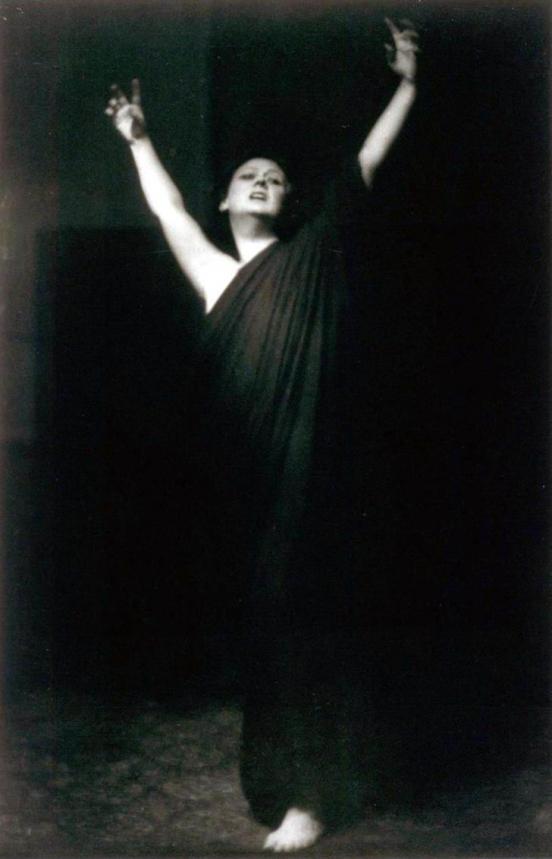 After this tragedy, Isadora Duncan left only one shelter - dance. The second refuge was Russia and oddly enough - a new love.
Love Yesenin and Isadora Duncan started at a time when she came to Russia "to learn to dance the Bolsheviks." Love was like a cheap melodrama: they drank, rugilis and beat each other as often as a declaration of love. Yesenin loved her.
In Moscow and wherever they went, from Paris to Kazan, all sensible people knew that this blind prisoner Union was a disaster for both of them as well as for hotel furniture.
Once Isadora: suddenly we have written on the mirror in Russian capital letters: "I love Esenina." Taking her this little pencil, Yesenin had a marked line and quickly wrote: "I'm not." Isadora turned away sad. I took pencil Esenina: and signed: "It all goes».
Isadora does not erase the line, and they have long remained in the mirror. It was only on the eve of departure to Berlin Yesenin erased all three phrases, and wrote: "I love Isadora»
II Schneider.
After six months of such a relationship, they married (otherwise Esenina are not released abroad) and went first to Berlin, then to America. Change the places of their relationship does not fix - everything pribalos what Esenina in America did not know and be ordered simply "the husband of Isadora Duncan" - neperonosimoe insult. A year later, Yesenin and Duncan were divorced two years later completed suicide Yesenin. Duncan also tried, but it failed.
Killed great dancer casually - her red scarf, a constant companion in the dance, hit the wheel of the car, which was traveling fifty-year-dancer, and broke her neck. Thus ended the life of the great Isadora Duncan.