The sketch was prepared five years ago, but at the hands of masters came just now.
The prototype was the idea of ​​asymmetrical shape.
The master himself is interested in heavy music, and the idea to make your device.
In life he jeweler, is engaged in repair and manufacturing of jewelry.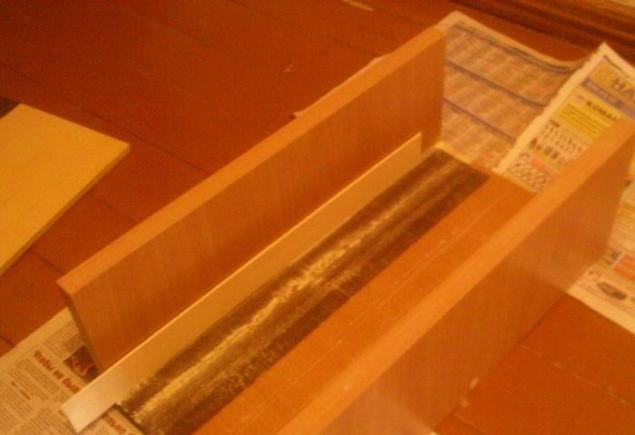 The first thing done workpiece December: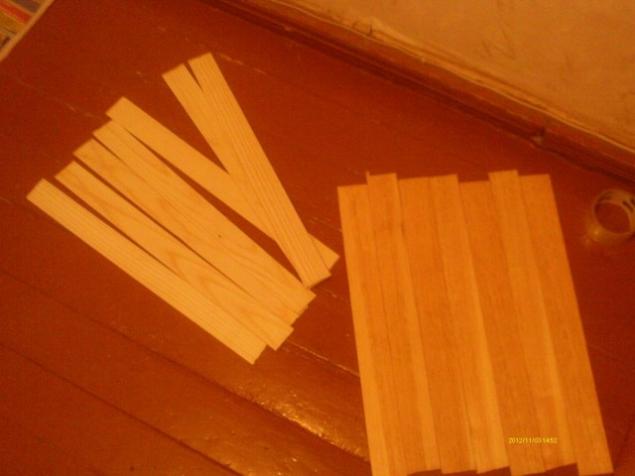 Then, from the cutting board in the near hozmage purchased, produced the stand for strings: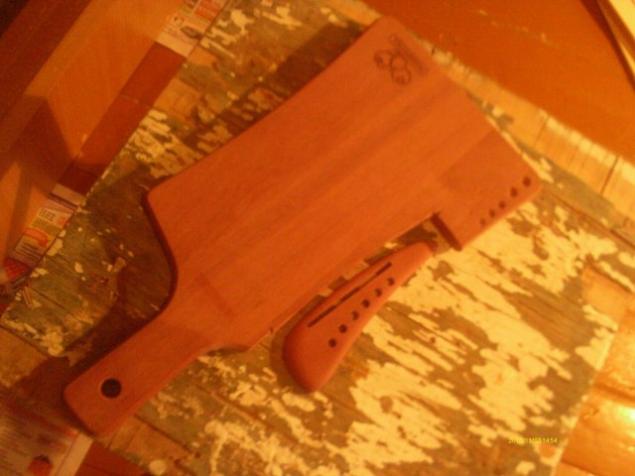 Here's how it happened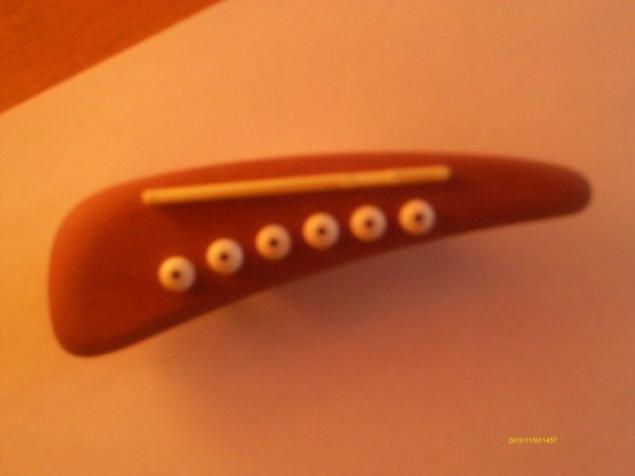 Then we went on the workpiece nadpily counter-shell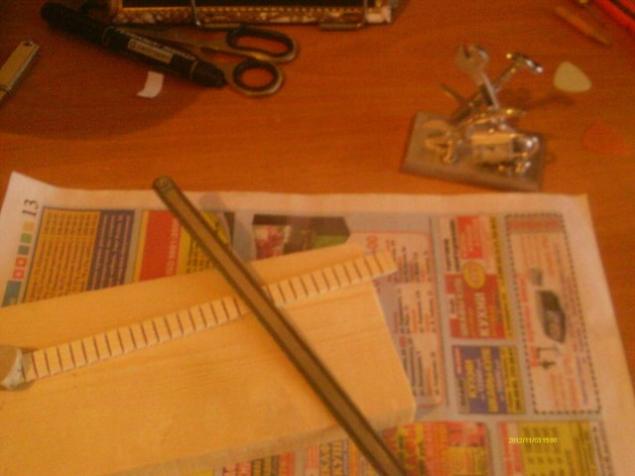 And wrapped it: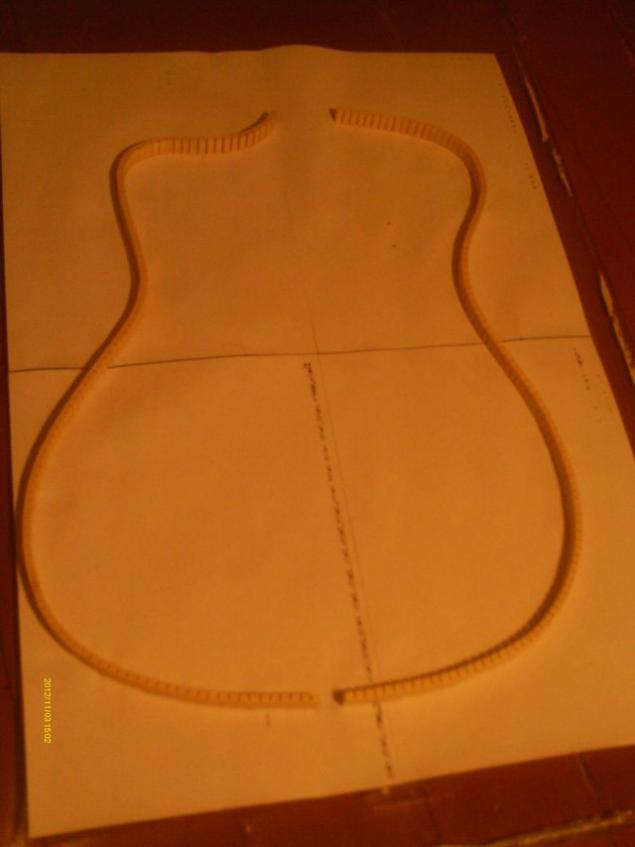 Glued joint, blank decks, sawed shape of the guitar. Paste the spring counter-shell and cover reinforcing structure Guitar: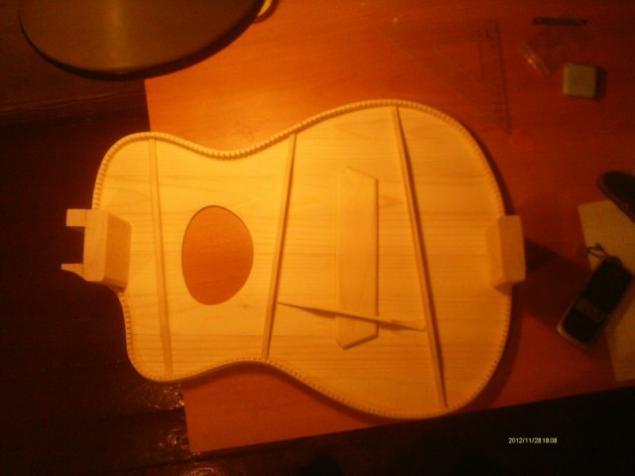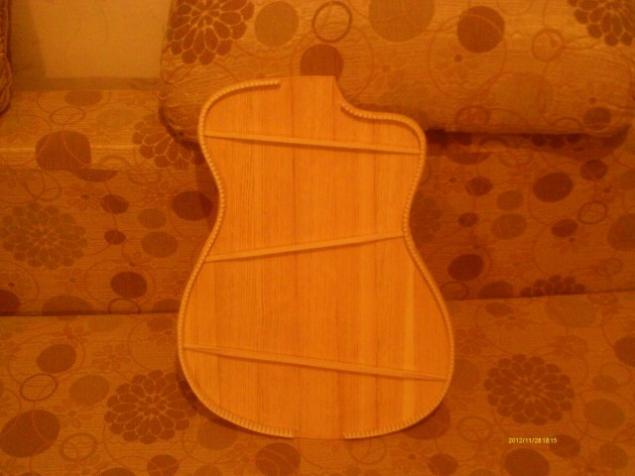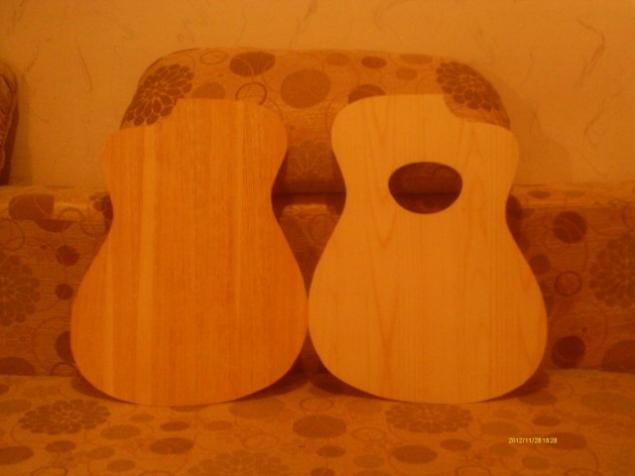 Glue the halves together: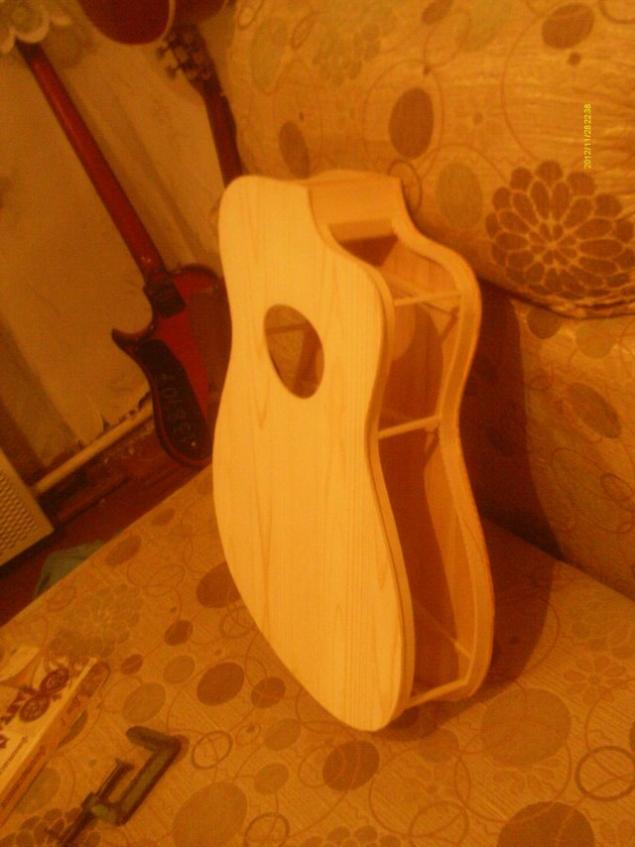 No comments. (the room in which the author is asleep: D)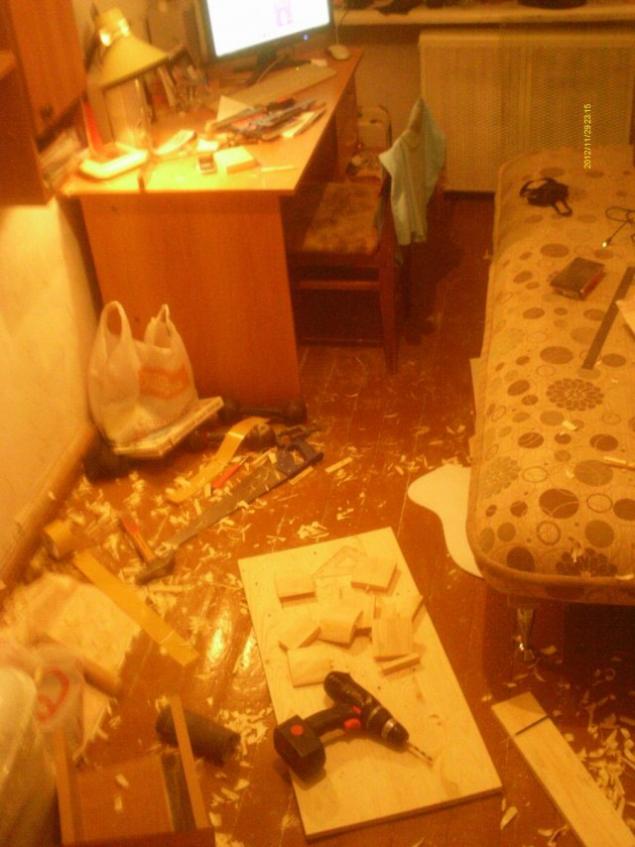 But blockage filings it has not prevented - the next step was a flexible shell, using a special stencil: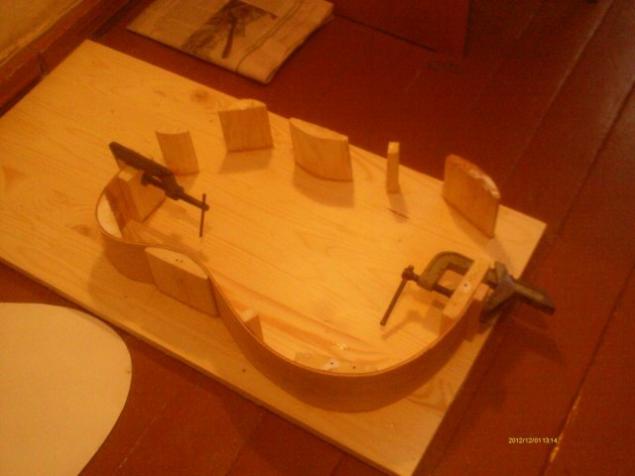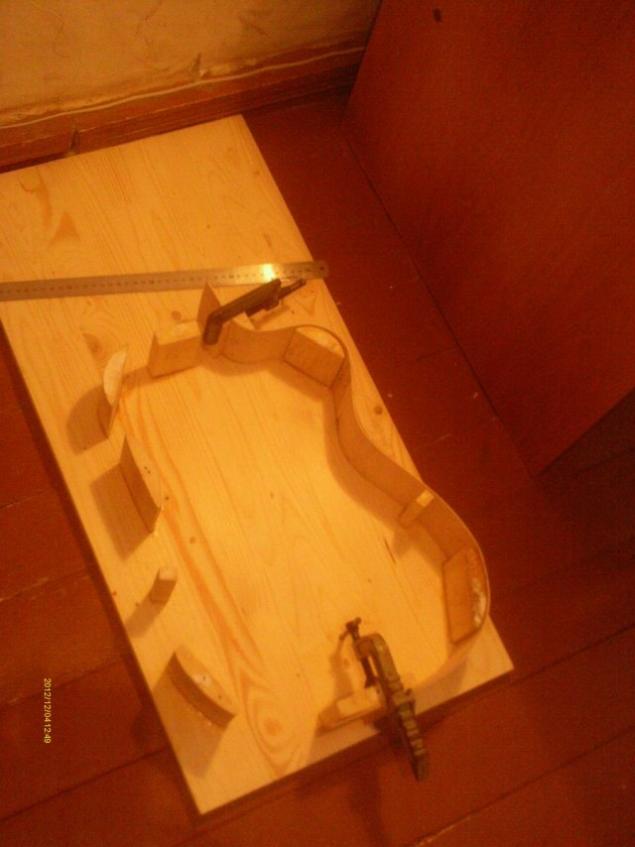 After drying period 2 days, they rose to its rightful place.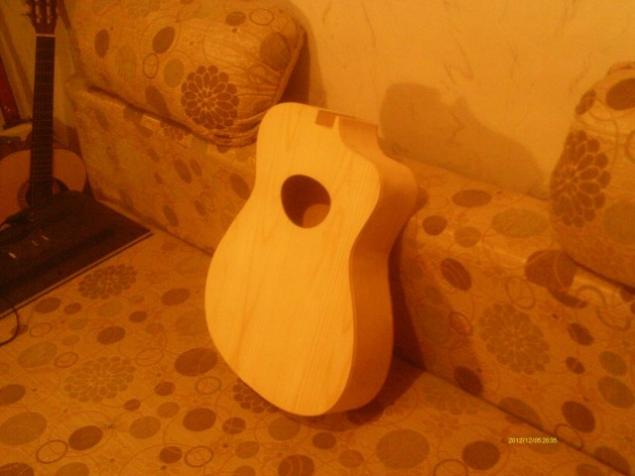 Painted side and rear deck in the color of the "nut". He designed the socket cavity and stuck a white border along the edges of the guitar: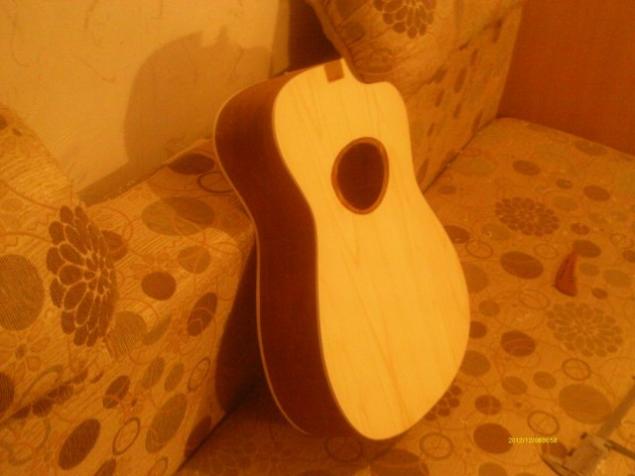 Unfortunately, the process of making the neck was not immortalized, but there is no particular technological tricks. Basically tedious and boring pilezhka file))). After coating it with paint and varnish, prolakiroval body. And attach the neck to stand in place. After that was deposited another layer of lacquer. And the final photo shoot of our beauty on the background of his Vorseyshestva: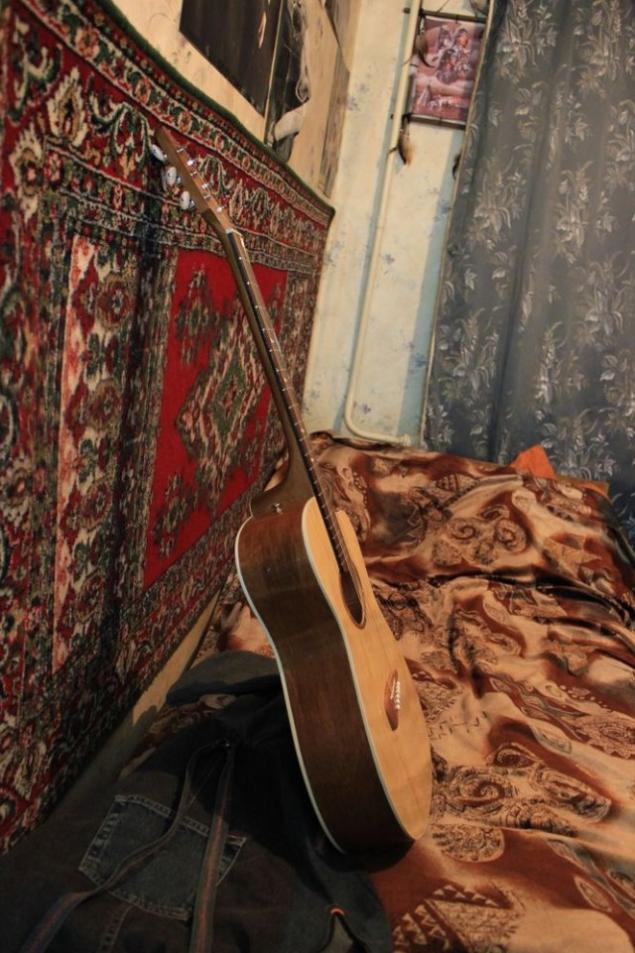 Kolka: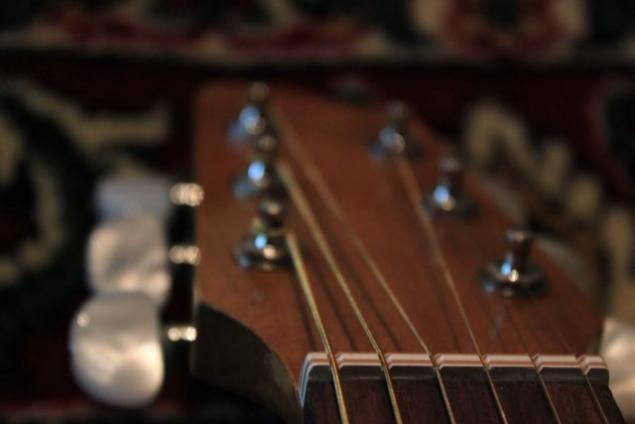 String Stand: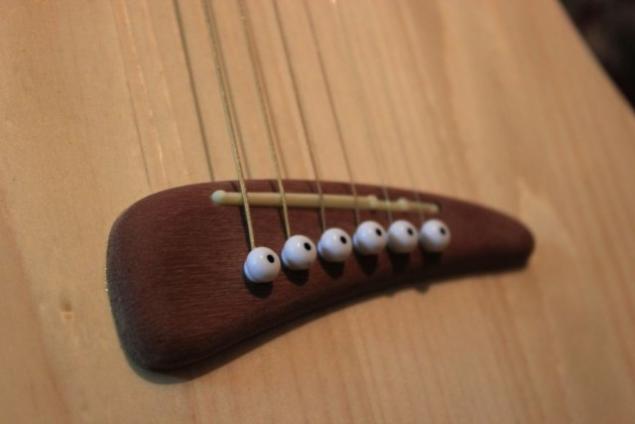 General view: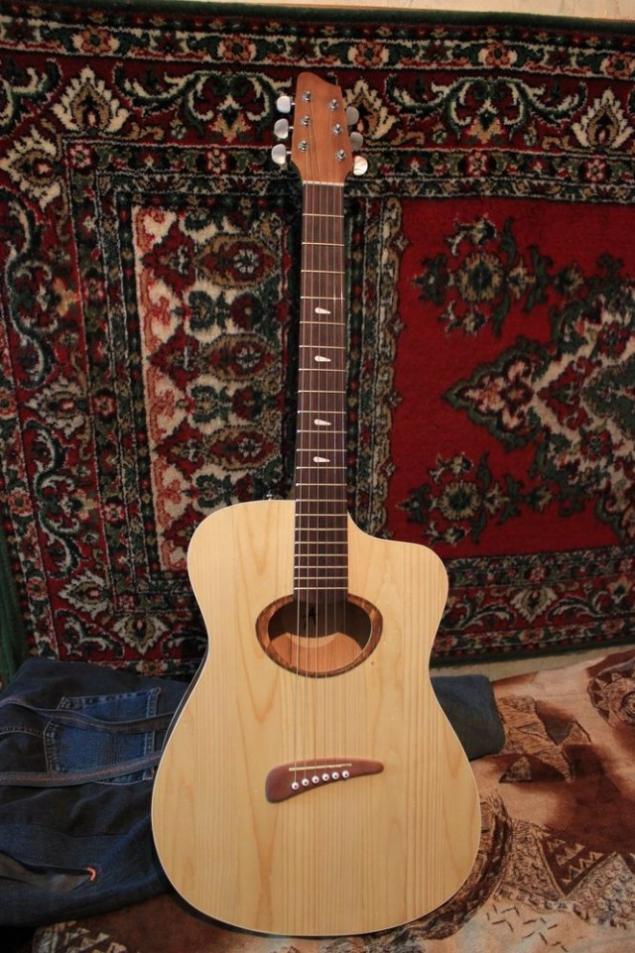 And the author himself immersed in the game. The sound was very personal for the first guitar)))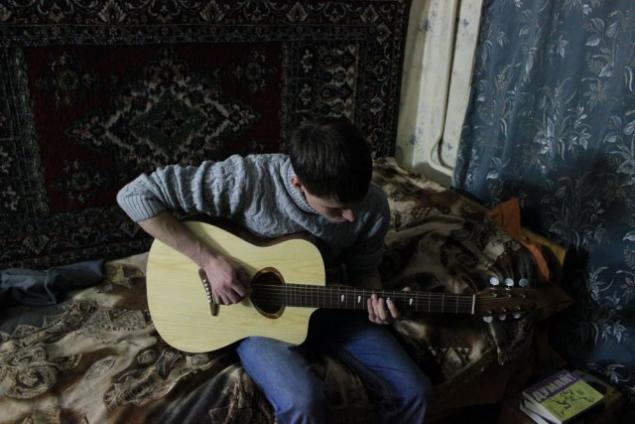 Source:
www.liveinternet.ru