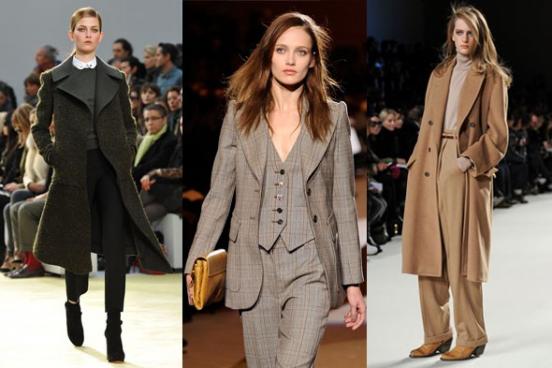 During the long centuries of such delights as wardrobe trousers, blouses, jackets and jackets were exclusively male prerogative. But over time, women to claim their rights, not only got the once male profession, but also some little things from the wardrobe of their husbands.
My attitude to trousers on women is contemplative, I rarely resort to ensure that they put on, but I can not accept that even in the first quarter of the twentieth century, women looked pretty cute and mischievous in suits with a man's shoulder. Recall at least the image with a charming Katharine Hepburn. Once a woman like her, Marlene Dietrich and Gabrielle Chanel was avangardistki, defying conservative society. Now women's wardrobe filled with not only the once male clothing, but also footwear (take Oxfords). This is no surprise. The only thing that can be, well, no surprise of course, but at least draw attention - is itself costume (cut, color, fabric, silhouette) and how it is presented (the use of accessories, skillfully matched shoes with excellent quality-combined different texture or color elements is a single harmonious ensemble).
Let's see how through the eras of changing perceptions of the ideal pantsuit for women and preferences of famous ladies of different generations.
It is believed that Mademoiselle Chanel first introduced in his collection of women's pants, turning thus established perennial idea of ​​what should be a woman and what she should wear. Coco and she loved to dress up in slacks palazzo.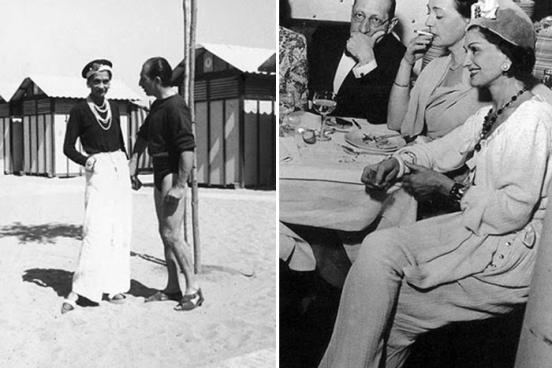 Pants and pantsuits and all known interested Marlene Dietrich.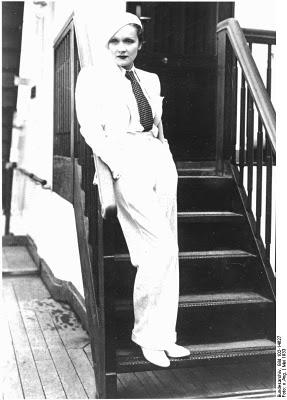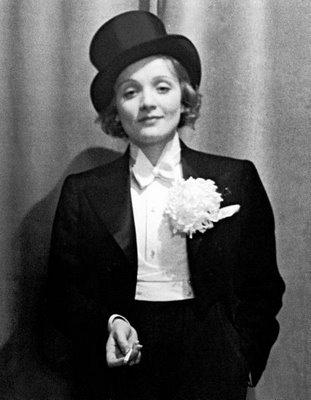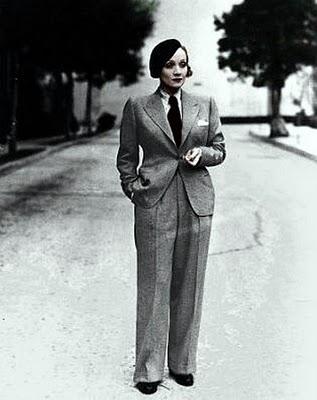 And Katharine Hepburn.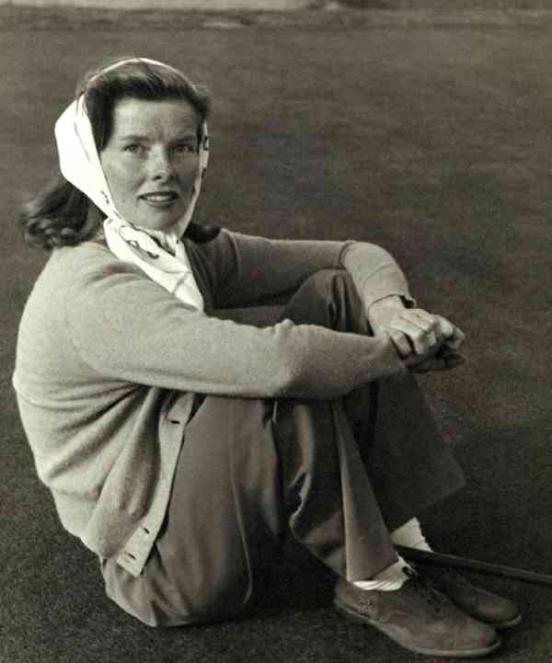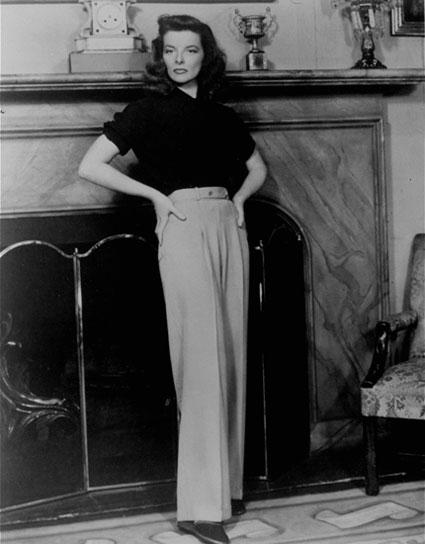 In the 70s a bright representative of the female sex in the men's trousers was perhaps Bianca Jagger.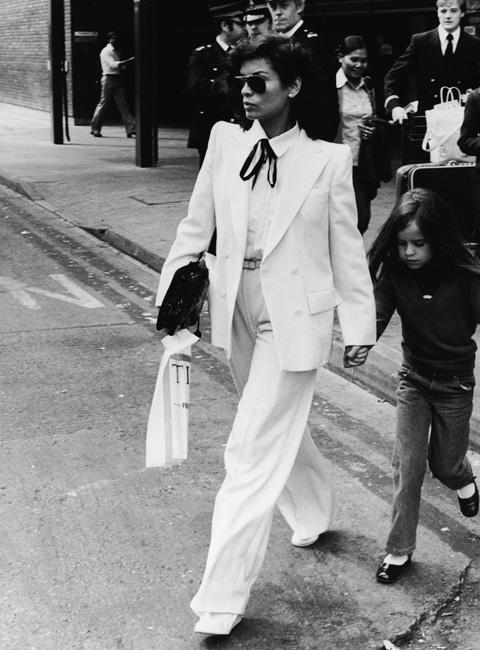 And Diane Keaton.
Supermodel in the past, and now just a charming woman Lauren Hutton is often clothed and wears a suit.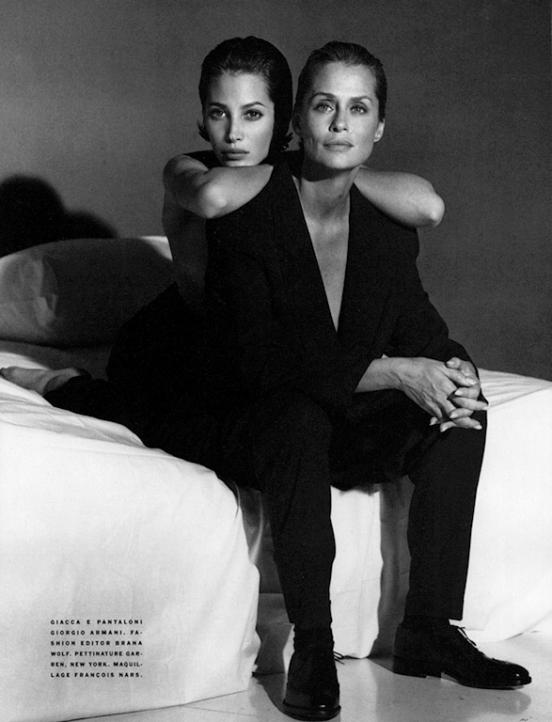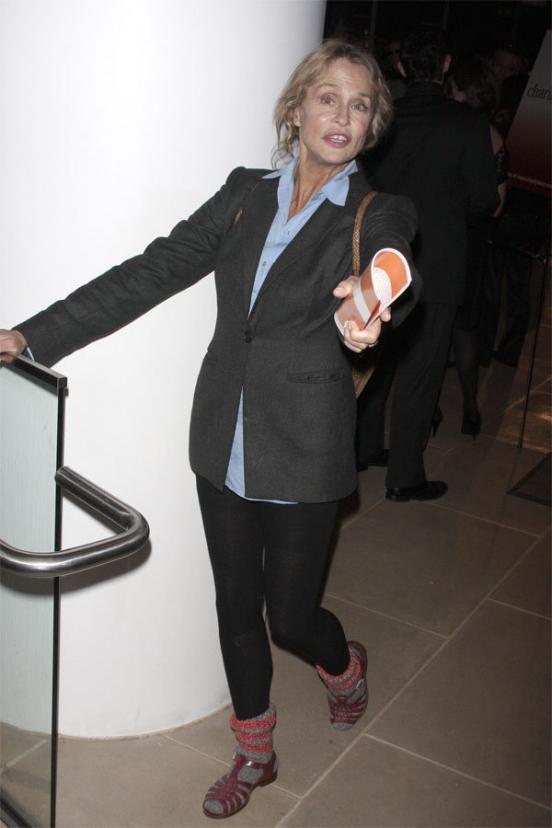 Modern beauty also would not mind to dress up in a jacket and trousers with a man's shoulder.
Ashley Olsen left a few suits of different colors.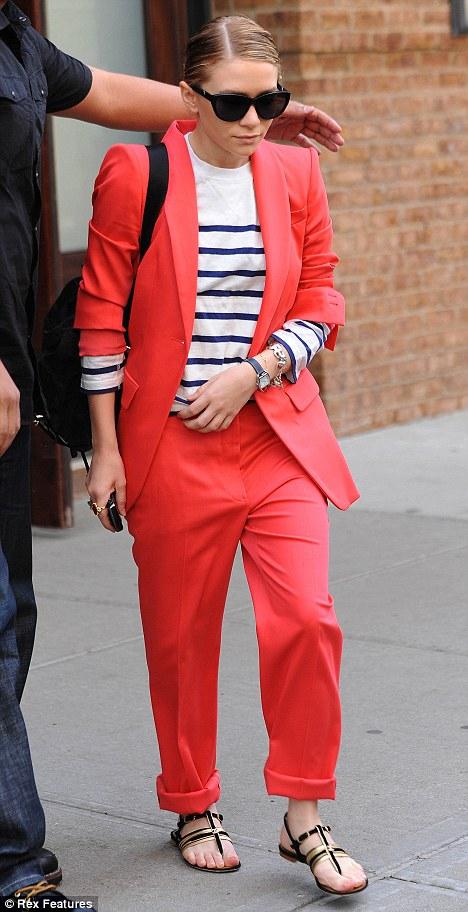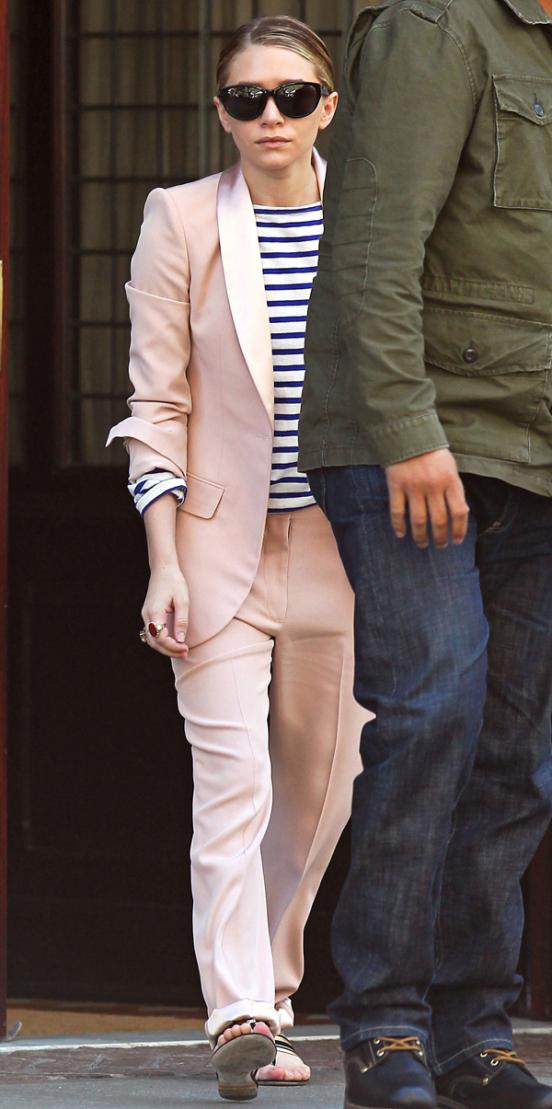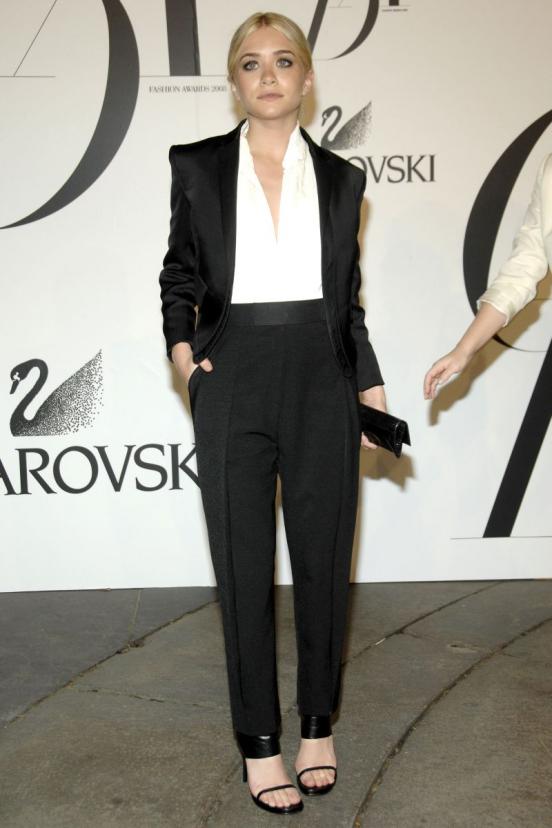 Janelle Monet did not get out of the suits. This much her image.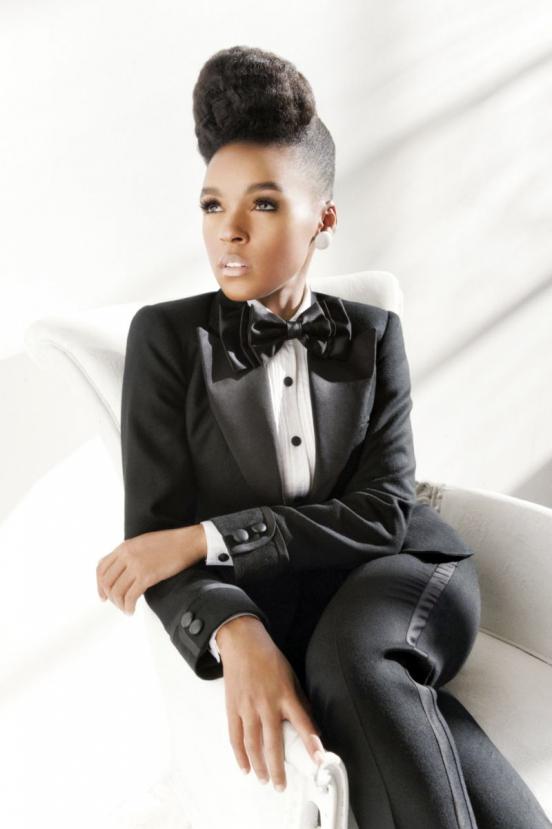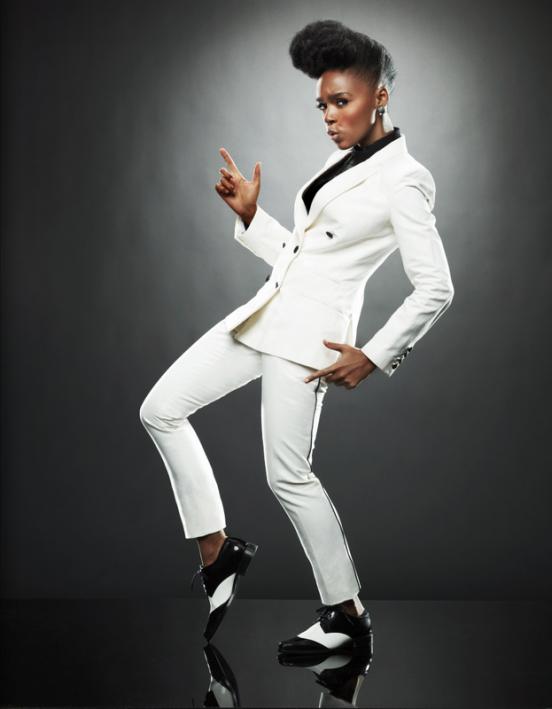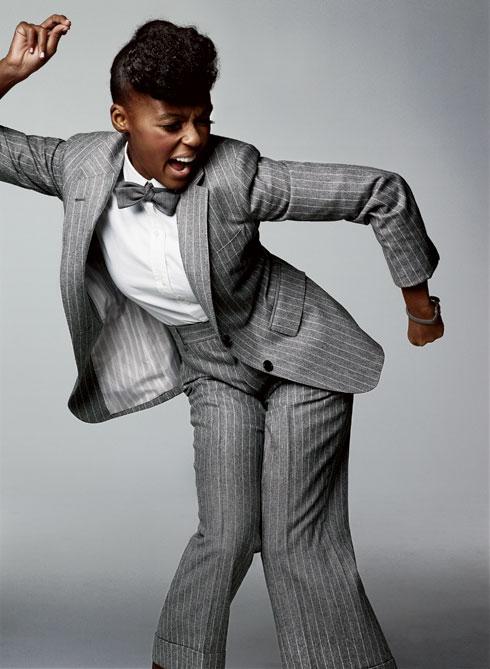 At a recent awards ceremony MTV Mowie Awards 14-year-old Haley Stenfild made everyone gasp when appeared on the red carpet in a perfect pantsuit.
At different times at different events in trouser suits appeared Rihanna, Leighton Meester, Cate Blanchett, Agyness Deyn, Kirsten Dunst, Alexa Chung, Winona Ryder, Rachel McAdams, and many others.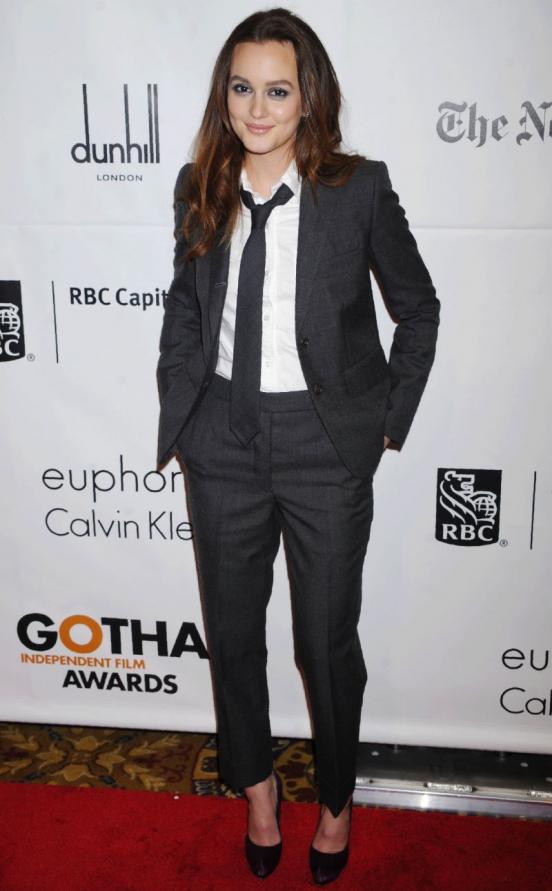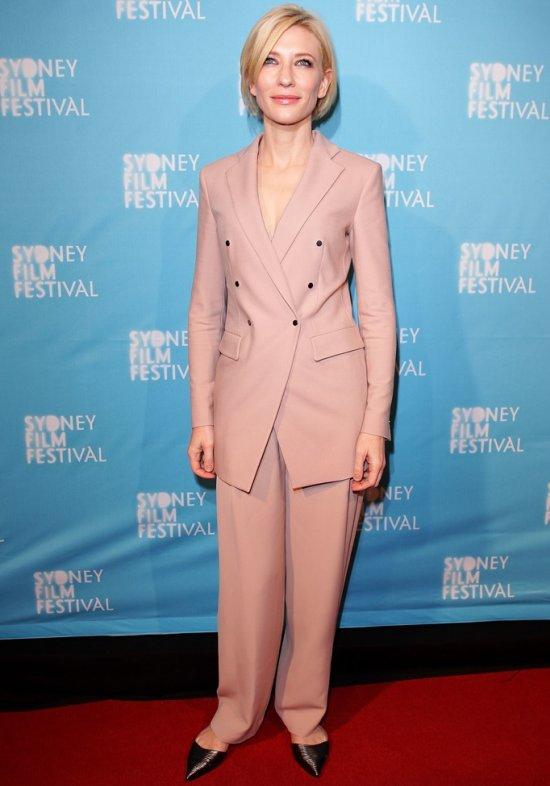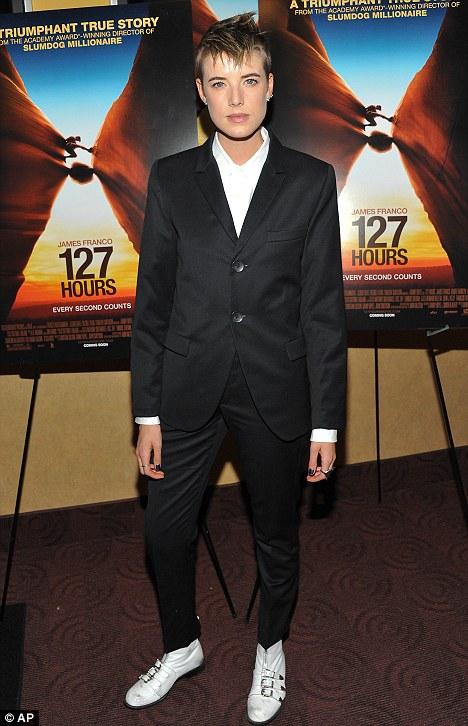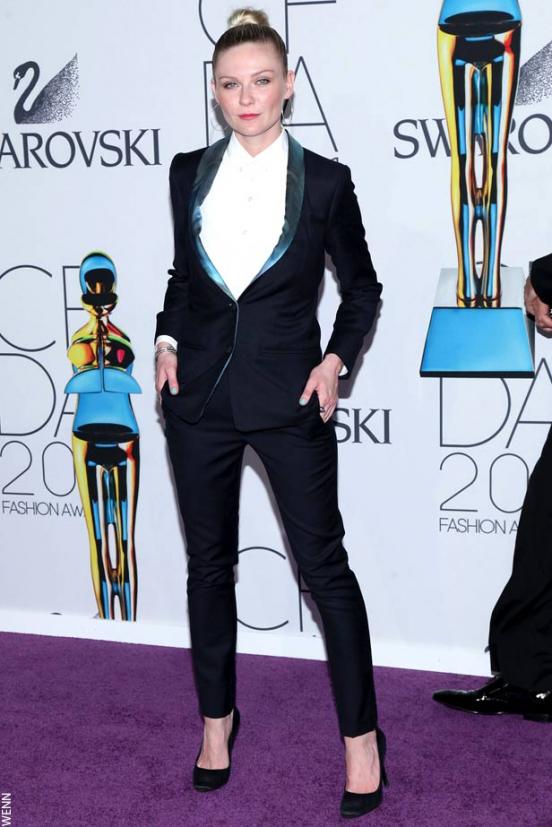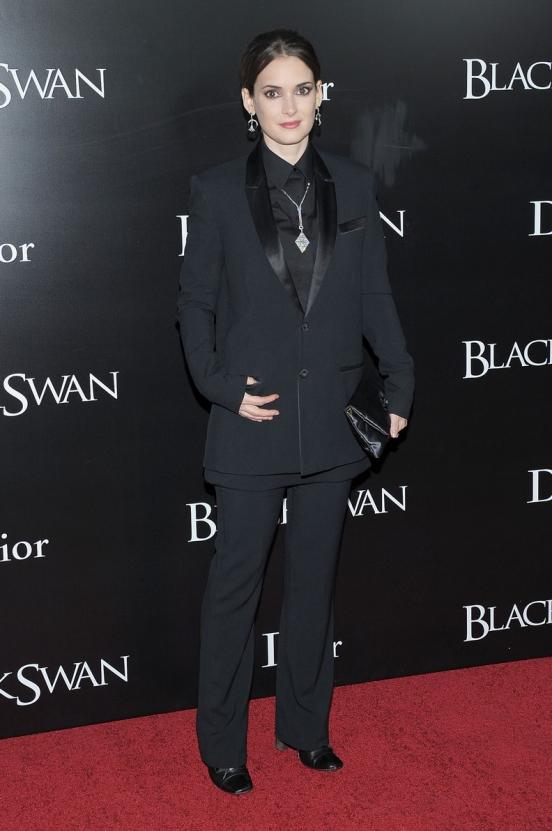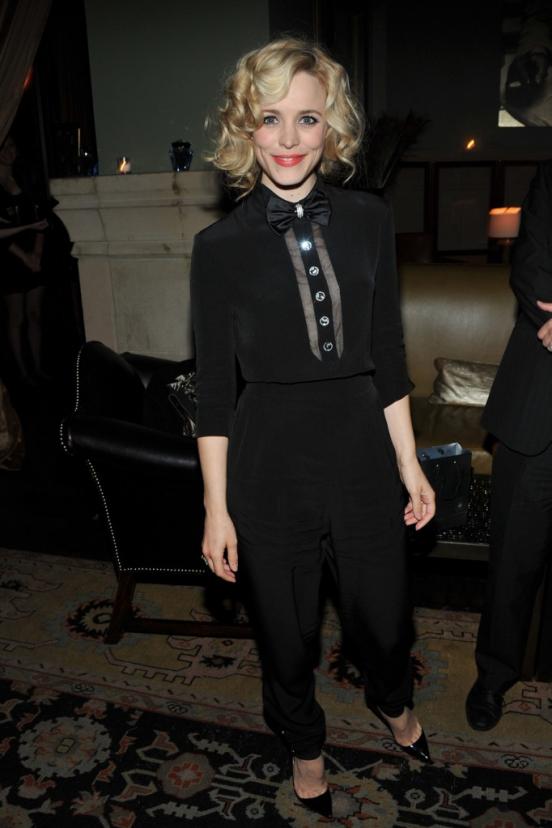 If you trace the overall picture of trends in different years, the photograph collection of the fashion house Yves Saint Laurent in 1979, it should be noted that pantsuits were strict lines and the strip. Very reminiscent of the style of the Italian Mafia.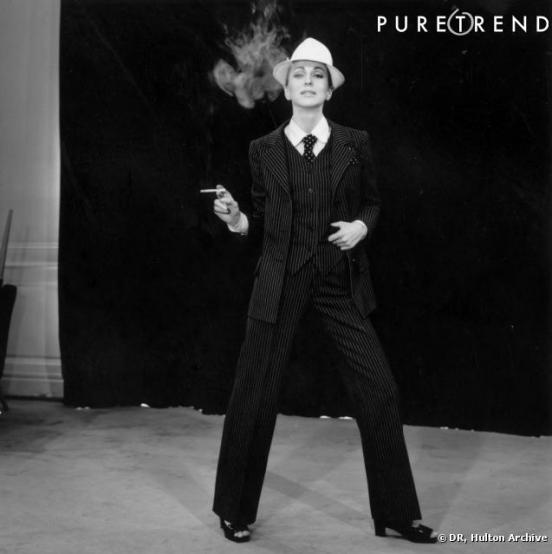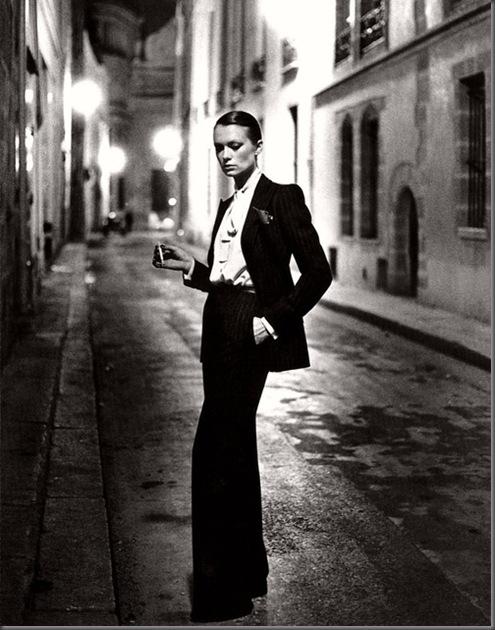 In the '80s was dominated by suits with broad shoulders, short pants, asymmetry, stripes and bright accents, a lot of bright accents.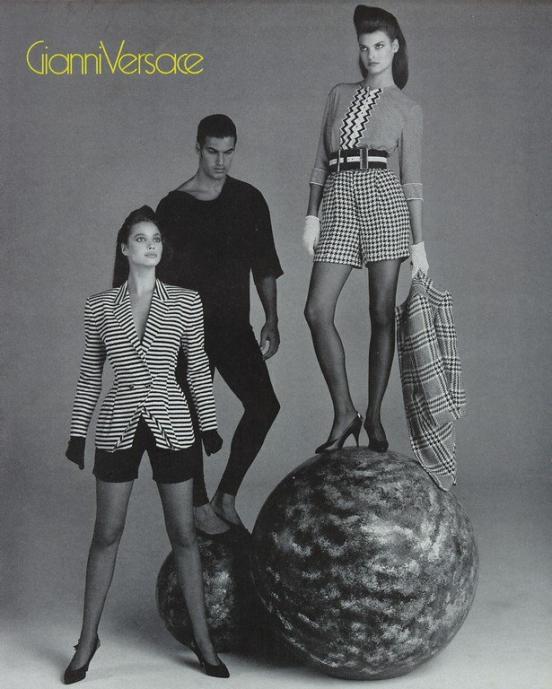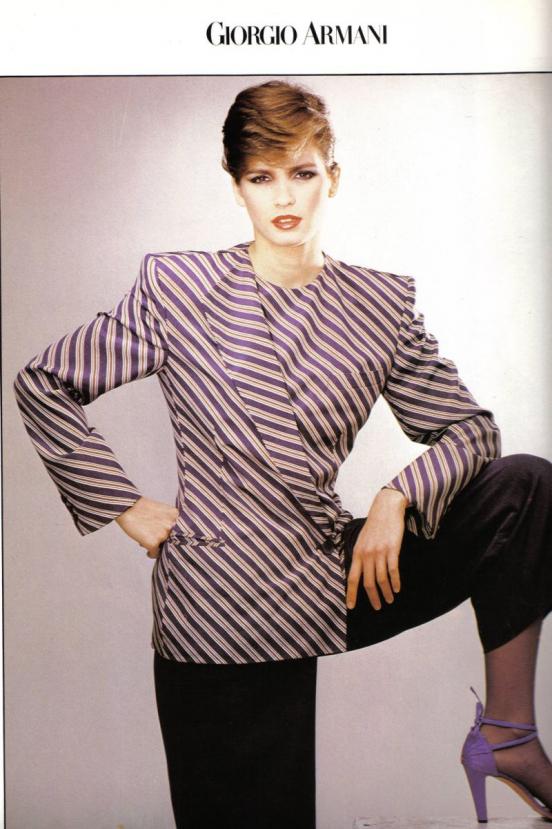 In the '90s silhouette becomes more elegant and calm colors.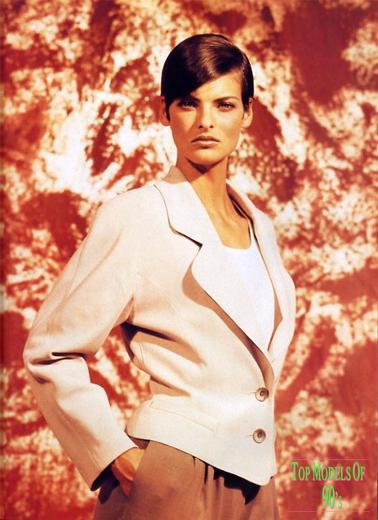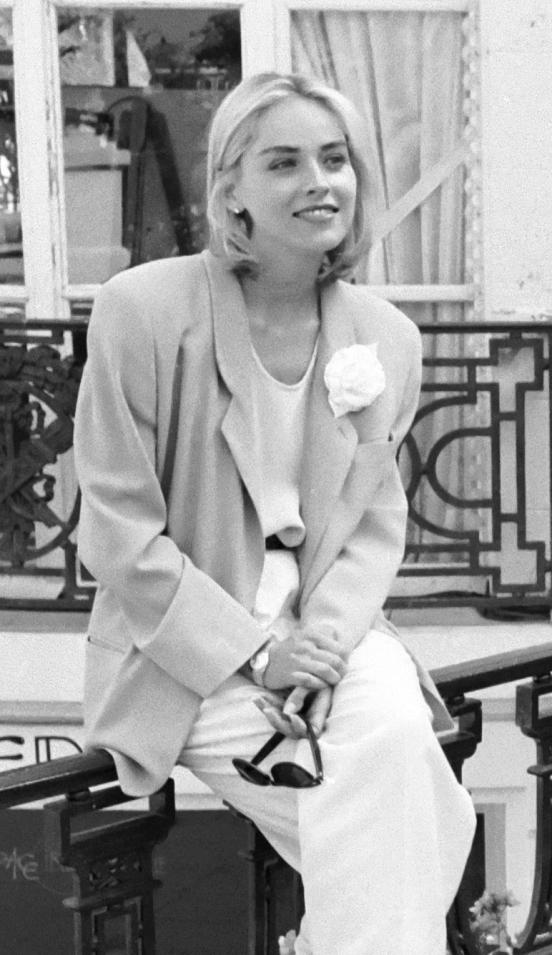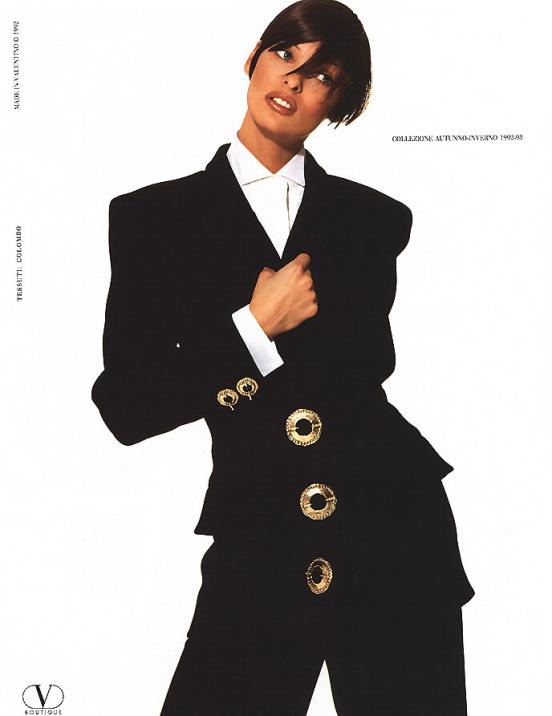 With the advent of the 2000s silhouette changed completely, became much more feminine and close to the modern.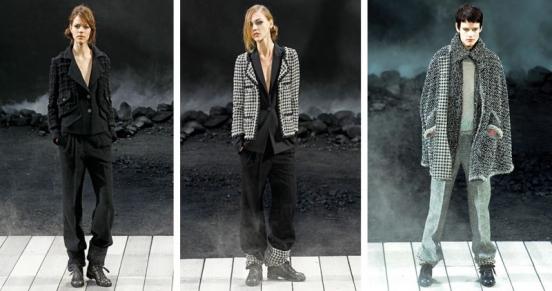 Judging by past impressions autumn collections, men's suit - the main trend of the cold seasons for every woman.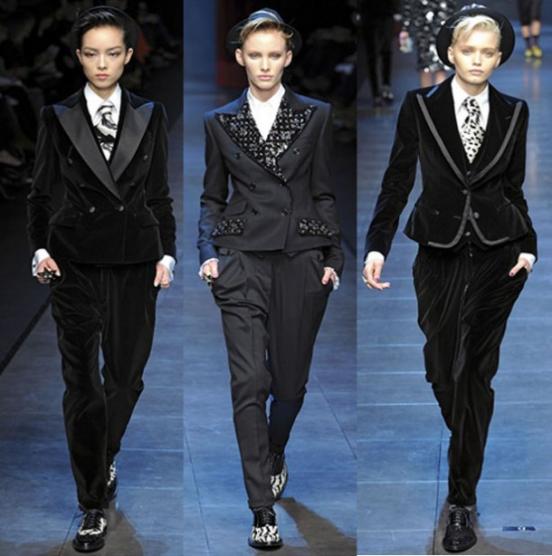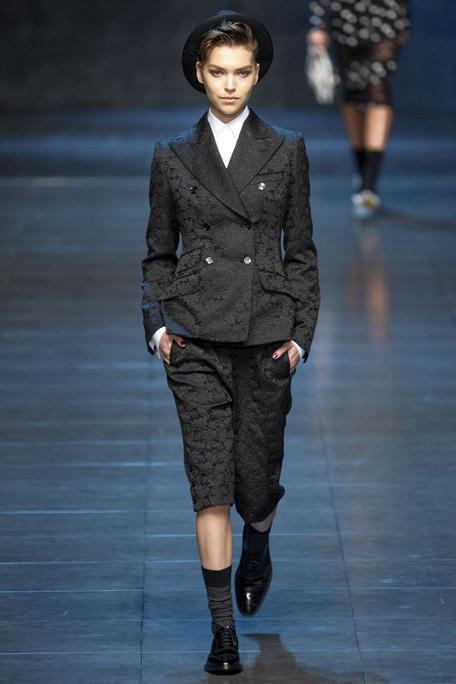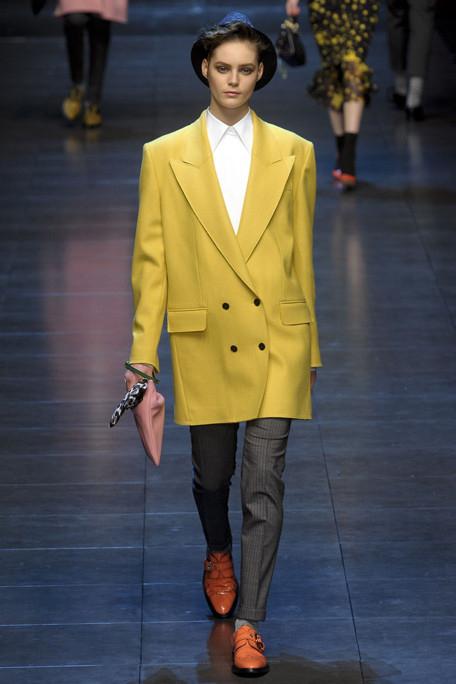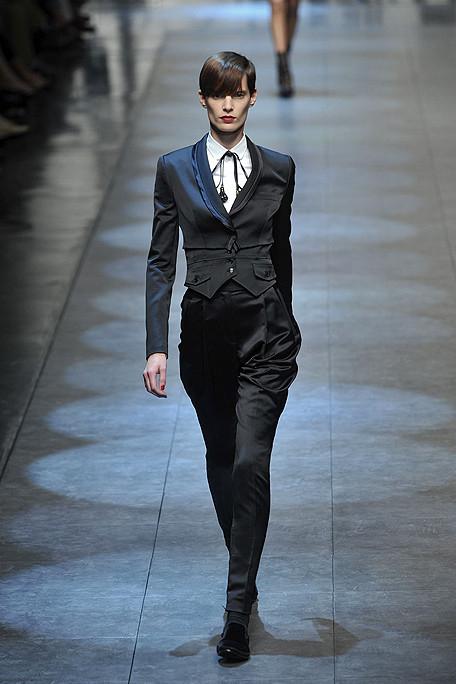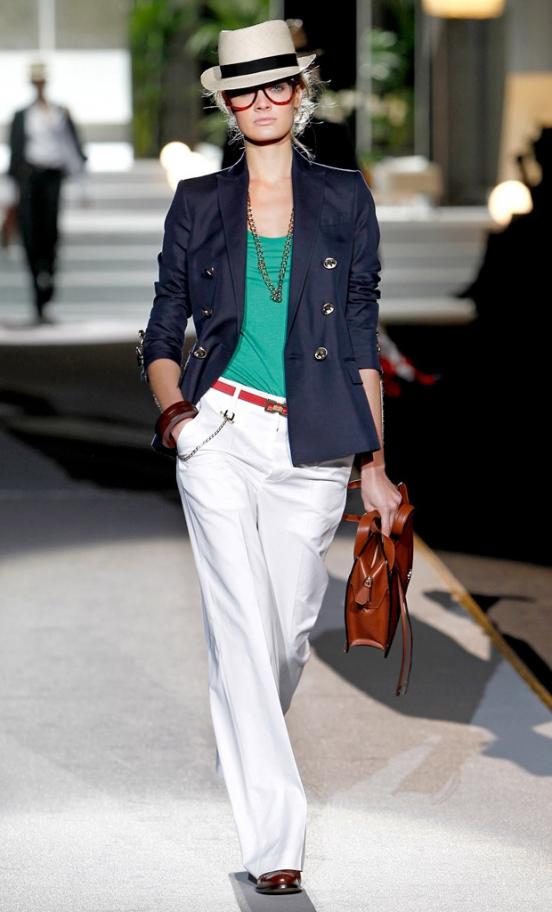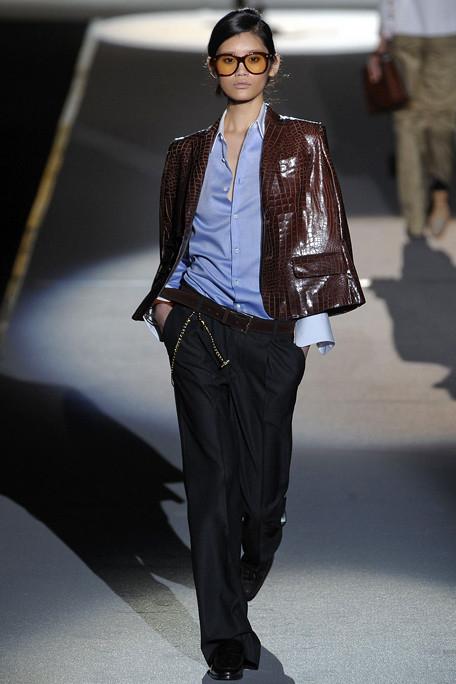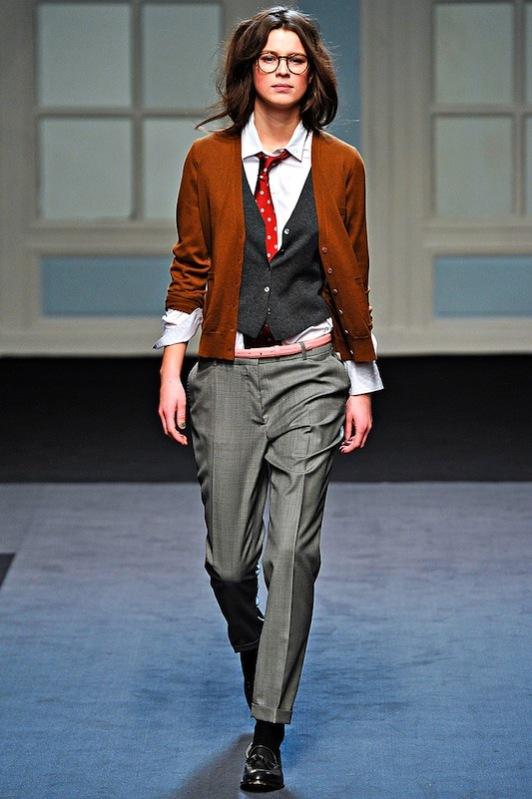 How to wear this trend
Size
First of all, pick the size, shape and style that perfectly fit your needs. See that the selected item highlights your skills, whether blazer, jacket, shirt or pants suit. Jacket should sit so that your silhouette did not seem square or baggy.
Femininity
In order to make men more feminine clothes, combine it with sheer fabric or lace. Mix clothes with delicate shades. Or wear with the male element of the wardrobe very feminine things. For example, men's pants can be worn blouse with jabot.
Ease
No need to complicate or reload image. Especially if it everyday. Simple blue trousers can be worn with a sweater or a large knitted cotton. Flannel suit with double-breasted jacket can be worn with woolen pullover and Fedor.
Accessories
Do not be afraid accessories. By blazer can be worn a bracelet of several chains, a beautiful watch, or both at once. Emphasize the chest area, you can use a wide circuit.