Dear ones, since we are already talking about celebrities and their "podnagotnuyu", then you should first pull out the bad examples, so do not act like people chasing fame. So sooooo bad example of someone who will break into a pancake, but attract attention ...
Snooky ... can allocate an entire chapter in єntsiklopedii world ... uh ... the immediacy and still not enough ... Absolutely ... thank this girl ... uh? aunt? came more from the creation stupid than to business ... just like Paris Hilton ... although at least one parent with cabbage. Basically, what I wanted to say something? Patinnsonchiku never dreamed of nonsense that gets up this defki ... Yes Marilyn Manson on her background - quiet and unassuming boy ... about the make-up and the habit of not wash for months do not say anything ... "Heat Jersey" ... it seems so touted American "House - 2" with a couple guys in fake tan and scary heifers that than "hang out" no ... I do not know how ...
So ... see people on the street with a nest on his head, a ton of filler on the face and slippers on bare feet ... yes ... it will be her imitators ...
Hmm ... at the request of komentov ... Snooky - "heroine" of the popular shows on MTV «JERSEY SHORE» ... no? To I said ... well, to understand the need to look at this for about 5 minutes ... hhmm ... you get the idea;)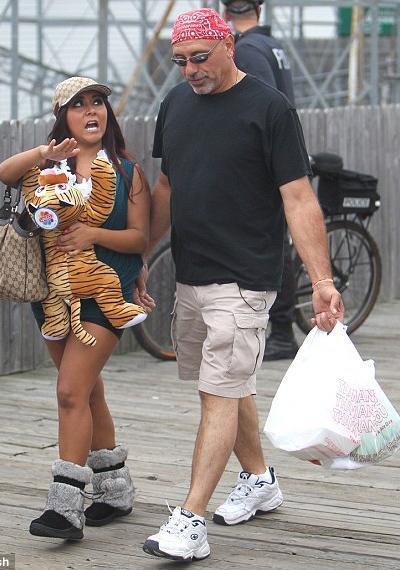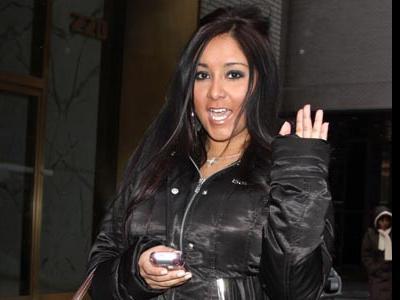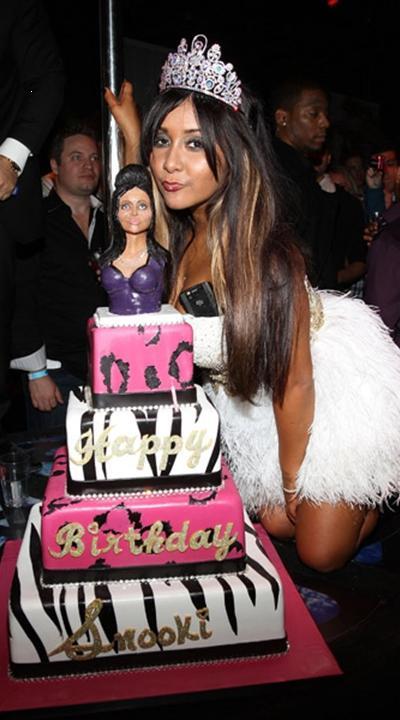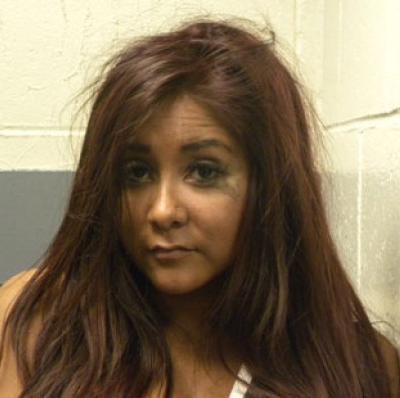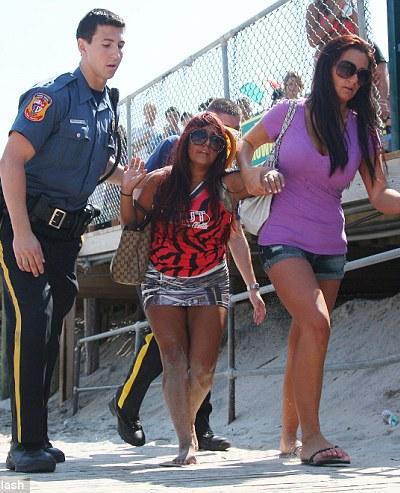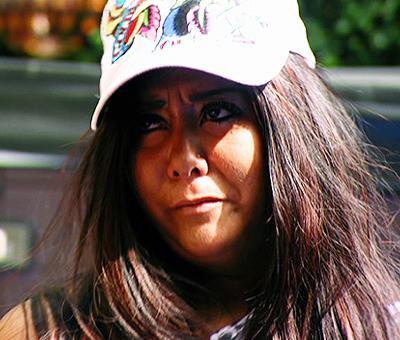 my lyubimenky green sneakers ... as without them ?? GGGGGG!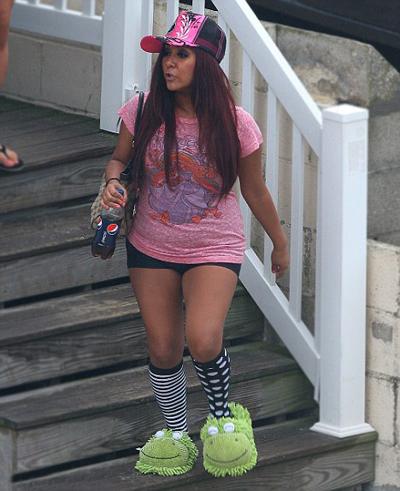 but, by the way her book (I wonder if she could write her something?)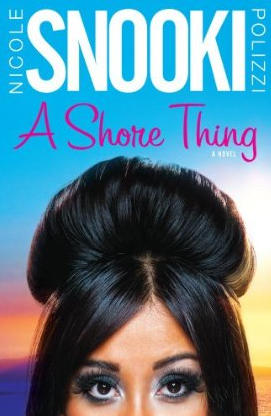 but it is only in normal clothes and more or less decently made up: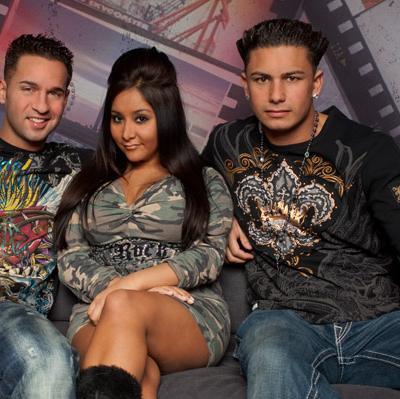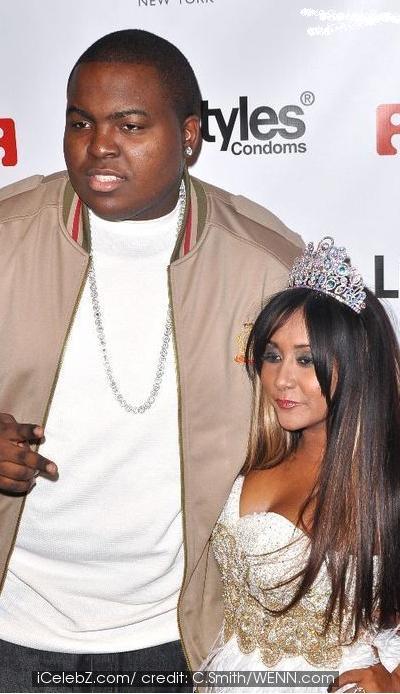 Well kept, and do not post it on the cover of her South Park ??? (Practical PORTRAIT similarity)!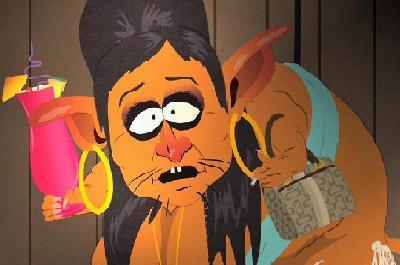 One of my LYUBIMІH video ..! it is both a cover and make-up: