The author shared his impressions about the rest of the island of Kauai.
Lihue - Kauai island's capital, in the time of kings had passed a law that no building on the island should not be higher than a coconut tree.
This law is respected and sow day.
When arriving to the Lihue Airport, the first thing you see a wall with a lot of hours, showing the same stop time in different parts of the world.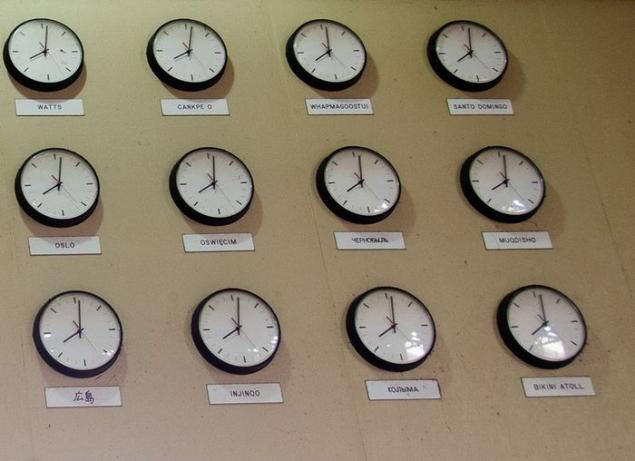 As is well known, if not for civil aviation, that more than half of the world's travel blogs consisting exclusively of complaints about bad food, we would have to close. The most popular airline in the state of Washington - it's Alaska. Alaska - the so-called low-cost airline. That is not the food of the seven hour flight allowed only three salted peanuts. Need to pay extra for luggage. And if in flight from the old dirty Boeing falls off the bottom, then all passengers automatically charge plus $ 30 for a ticket for extra legroom.
At this enough about aviation, back to Hawaii. The main income of the State of Hawaii - is tourism. Almost every tourist attraction on Kauai carefully cleaned and provided with a sticker Army fighters for Hawaiian independence. That's just wrong. You can have very different political leanings, but it's hard not to like respect for the brave soldiers of the opposition against the tyranny of the US government to carry out this righteous struggle through strategic cleaning public areas.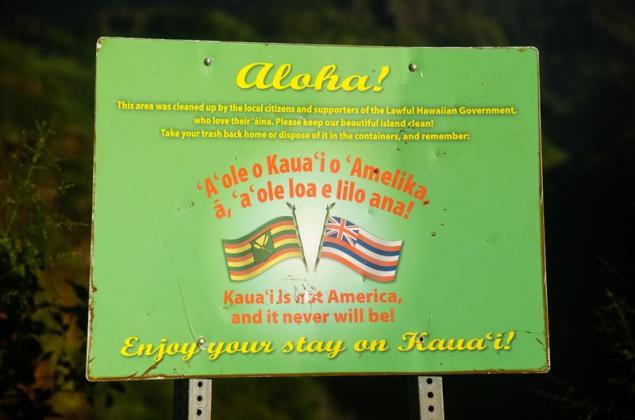 And the area on Kauai - very beautiful.
Earlier in the Hawaiian Islands, as elsewhere in the Pacific Ocean, it was just a lot of birds. Then come in large numbers people who brought cats and other heinous bloodthirsty predators, predators fled to the jungle and all who can be eaten. Now the last few remaining Nene (Nene) all go exclusively with tags for accounting and protection, and only in the protected area.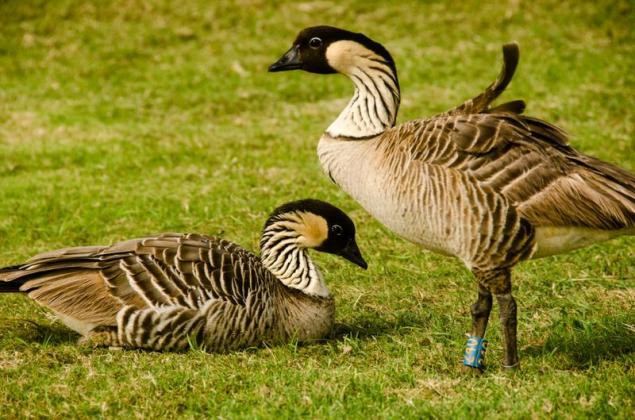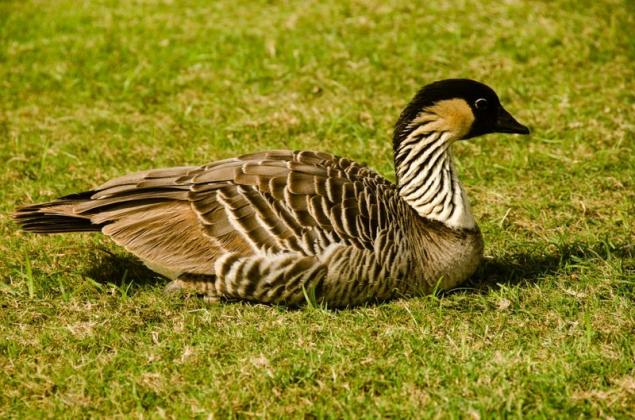 Hawaiian Cardinal.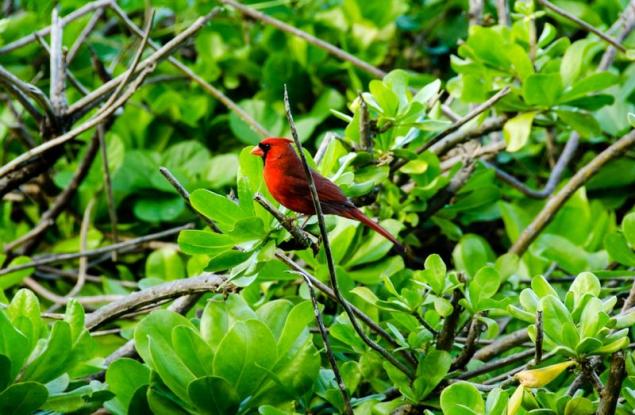 Hawaiian red-crested cardinal.