With all due respect to James workaholic, more interest I have is his younger brother. Meet - Dave Franco! The young man of 26 years. He had not planned to become an actor, but the idea came up to the manager James, who apparently has the gift of persuasion. Dave began his career six years ago, and who some of you may know it is the ninth final season of "Clinics". September 22, Dave can be seen in cinemas, along with Colin Farrell and Anton Yelchin in "Fright Night." In fact, this will be his first, if not the main, but a significant role in the well-known and anticipated project.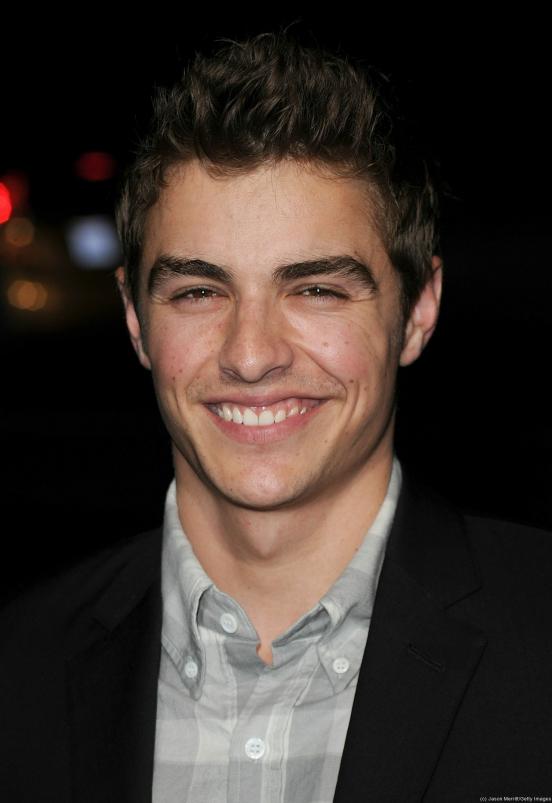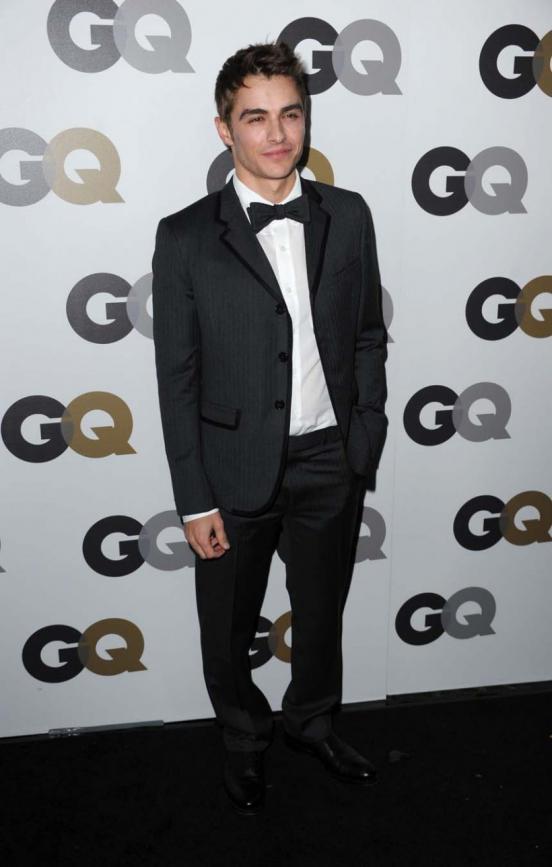 In addition to the external similarity, there is little that unites the brothers Franco. If James says sleep a waste of time, because there is always something to do, something Dave could sleep for 12 hours if he does not need to work. James was a loner at school and even later the University and Dave easily makes friends wherever he went and was repeatedly elected king of balls in their school. In addition, in the words of James, his younger brother, unlike himself never gives in melancholy and sadness. Perhaps that is why Dave (or Davey's family and friends) is a comedy role or roles played by arrogant minded handsome, who do not give a quiet life around. Although he says that in life - good, nice guy and has nothing to do with this image.
The brothers then Franco (Dave Jr., middle brother named Tom, he is an artist)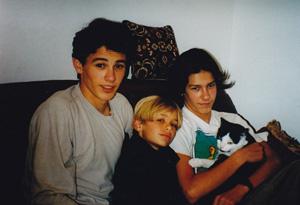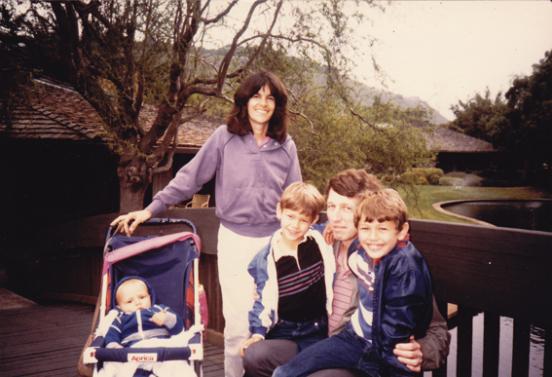 Now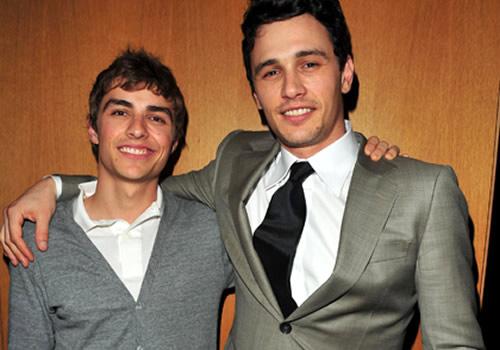 Branded smile Franco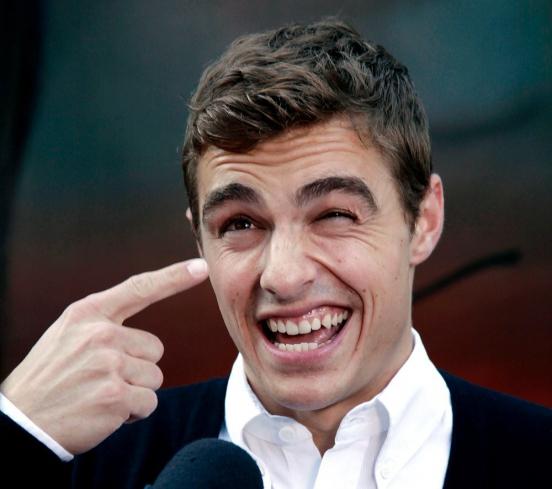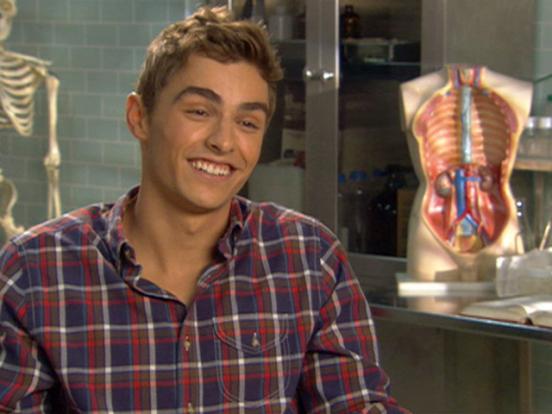 Dave mom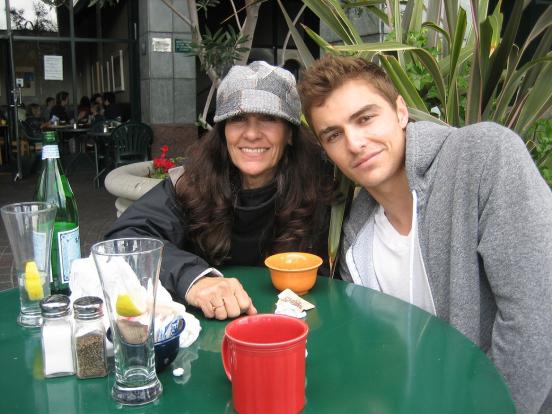 and grandmother in the post-Oscar party.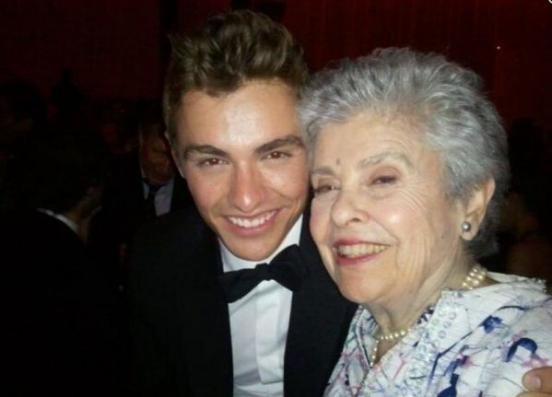 Dave starred in such series as "Seventh Heaven", "University", "Spoiled," "Do Not Disturb" and, of course, "clinic", where he was first place in the cast. He played the role of Cole Aaronson is no different intelligent medical student who considers himself untouchable, because the hospital was built with the money of his parents. During the season, we know that in spite of immaturity, spoiled and arrogant Cole - a good guy. Of all the new characters that, in my opinion, was the most memorable.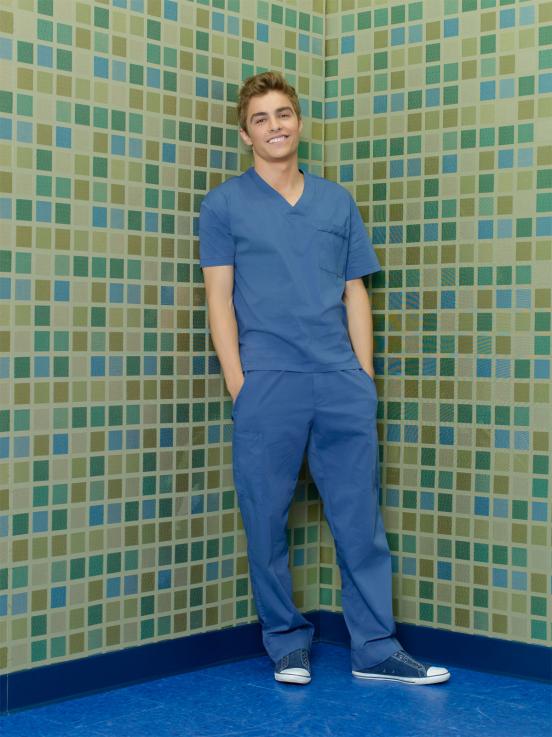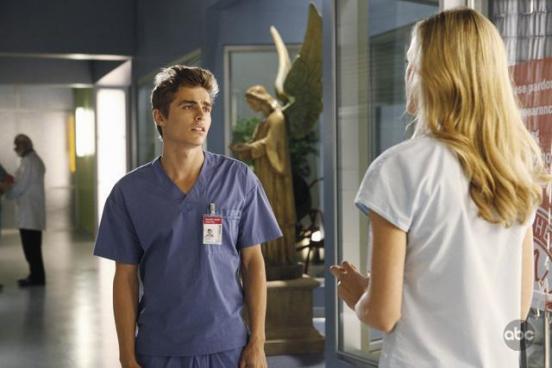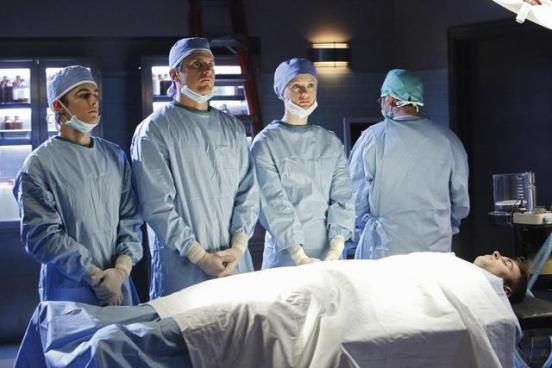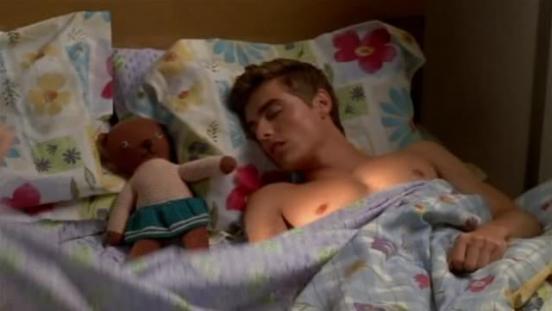 As for film roles, then Dave's debut was the film "After sex" in 2007. The film also lit up with Mila Kunis and Zoe Soldan as a lesbian couple. By the way, this is the only work of his brother, he had seen James Franco. On the rest is clearly not enough time :)
Photos of the period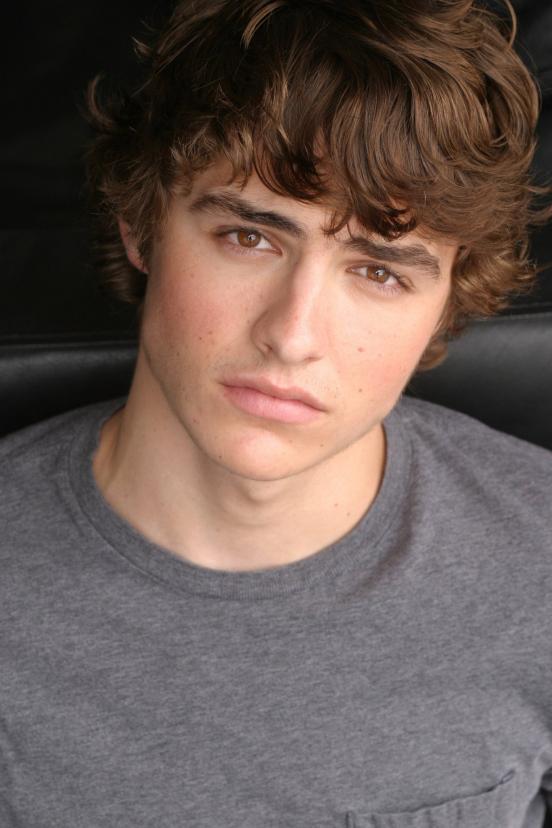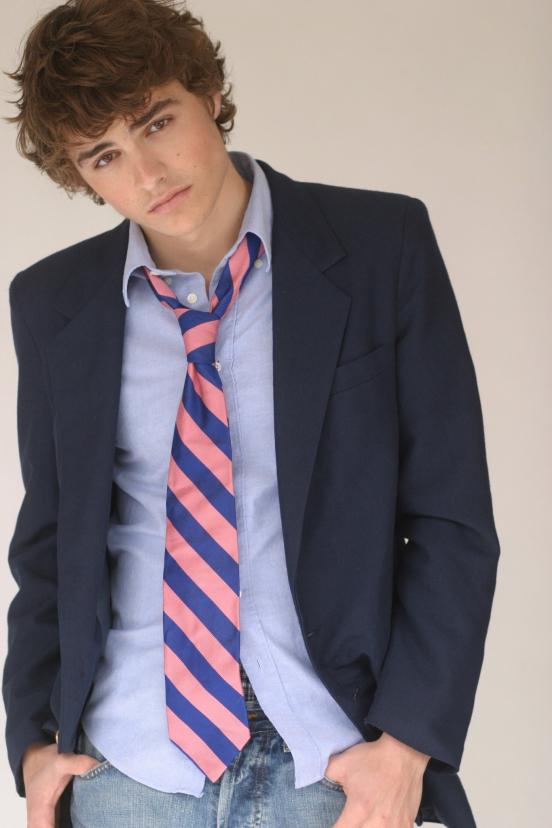 In the same year he appeared in a cameo role Greg football player in the successful comedy "Super-peppers».
In 2010, Dave starred in a cameo role in the film "Greenberg" with Ben Stiller and also worked with the sex symbol of American teenagers and not only - Zac Efron in the movie "Charlie St. Cloud».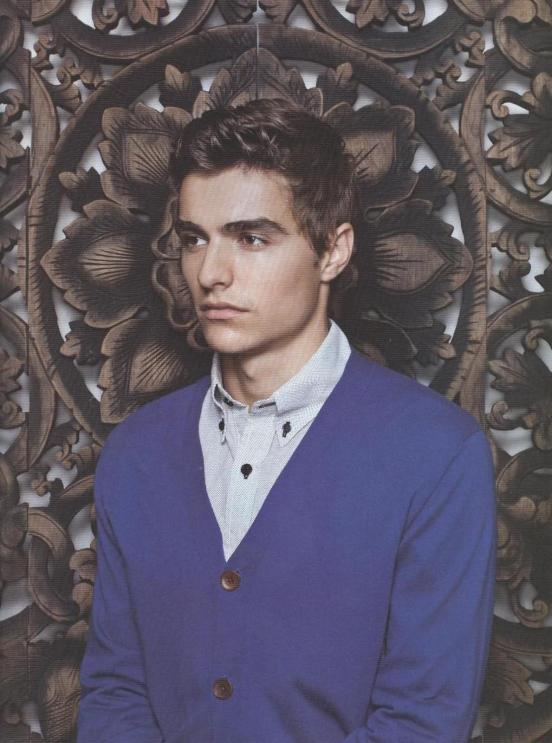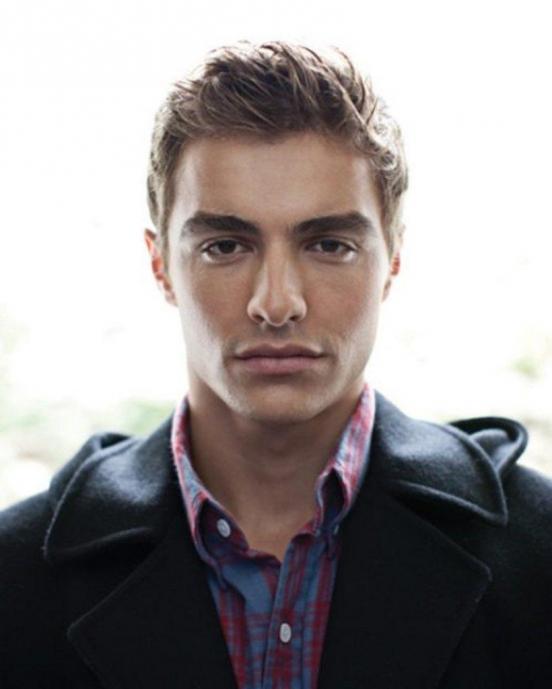 As I said, 22 September, we will see it in the "Night of Fear", a remake of the hit 1985, in which vampires - are the real vampires that do not sparkle in the sun and do not fall in love.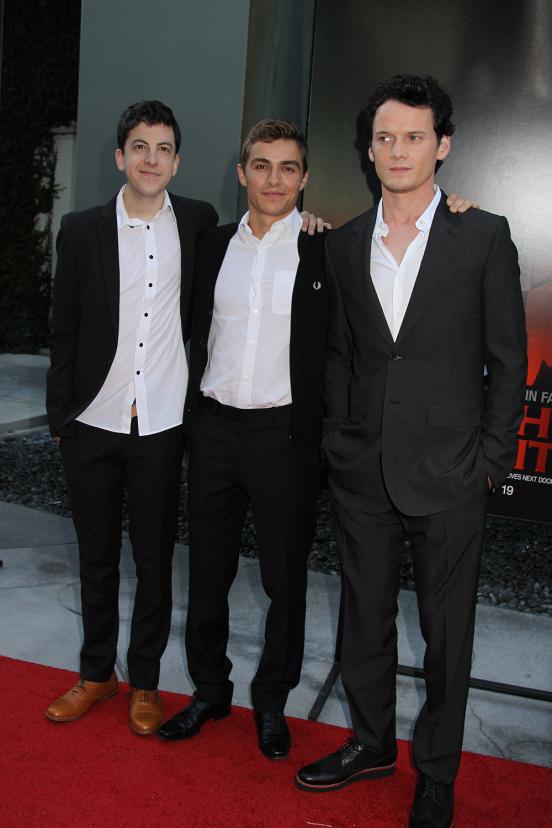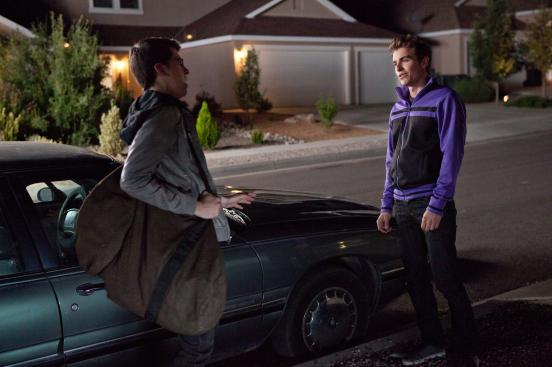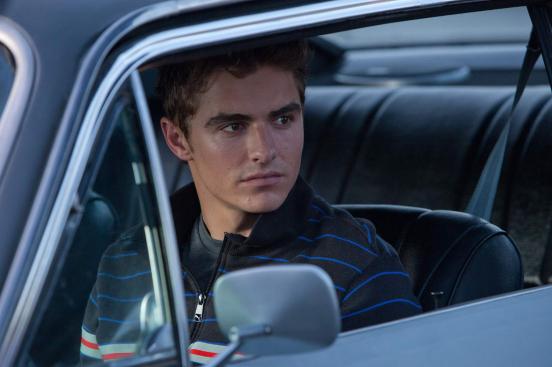 Not long ago, Dave Franco finished work on the film "Ruined tower." This feature-length directorial debut of James Franco, who in addition, he wrote and played the lead role in the film. In the center of the narrative the tragic fate of the poet Hart Crane American, who committed suicide in 32 years. Dave played a younger version of Crane. The premiere will be held later this month during the Toronto International Film Festival. And in March, comes a movie version of the series that has brought fame Johnny Depp - "21 Jump Street" The film played Chening Tatum and Jonah Hill. Dave got the role of student-dragdillera.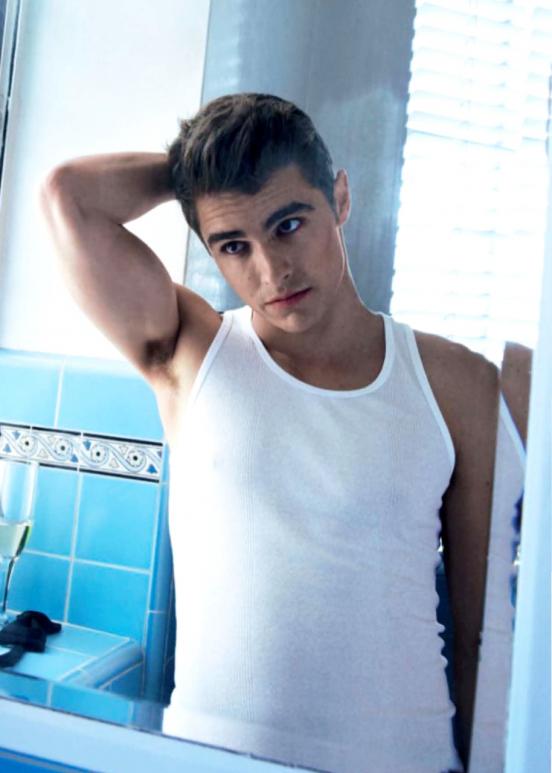 Further interesting facts.
At the time, Dave auditioned for the role of Edward Cullen, but it is now quite clear, did not get it, it is very glad. Dave said he would not like such glory when you can not go anywhere and go unnoticed.
Growth Dave's only 170 cm.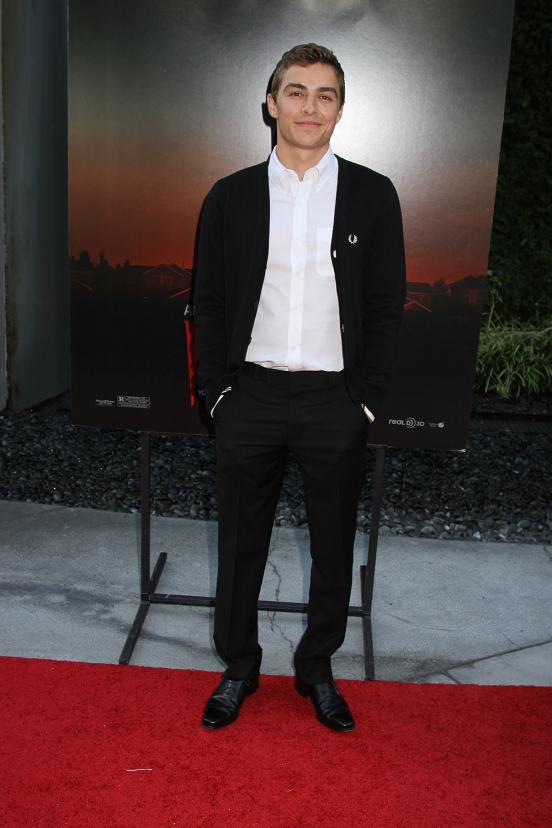 He met with Shene Grimes (Annie of "90210) and Diana Agron of" Glee ".
He starred in the video Cuts - Go Outside with Emma Roberts. Young people immediately began to attribute the novel, but it was just a rumor. Emma in the video looks pretty good, but Brigitte Bardot, it plays, it is certainly very far.
He is friends with Christopher Mintz-Plasse ("Super-peppers & quot ;,« Kick-Ass »).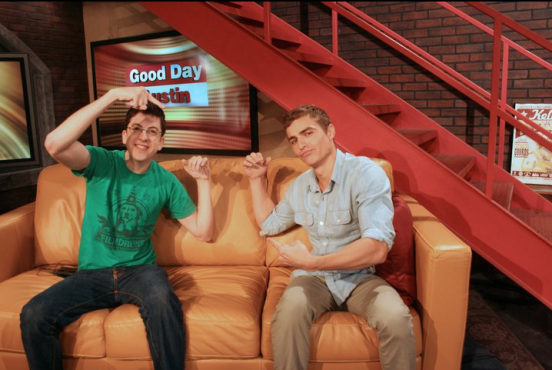 In the future, Dave, I hope, will be able to get rid of the eternal mentions that he whose brother, and get out of the shadow of James.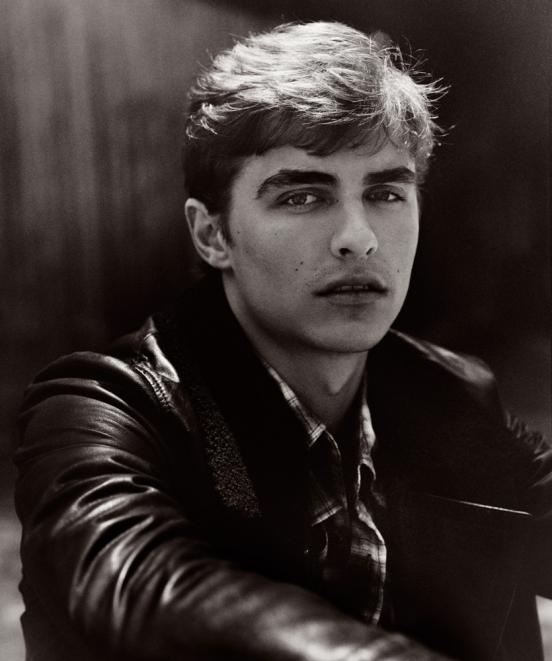 And at the end of an interview with James, that Esquire ordered his brother.