Initially, her name I was totally unknown, but after watching her filmography, I realized that with the work of the actress, I know, even a little bit. I learned about it when preparing a post about a French actress. And read her biography, decided to make a separate post about it.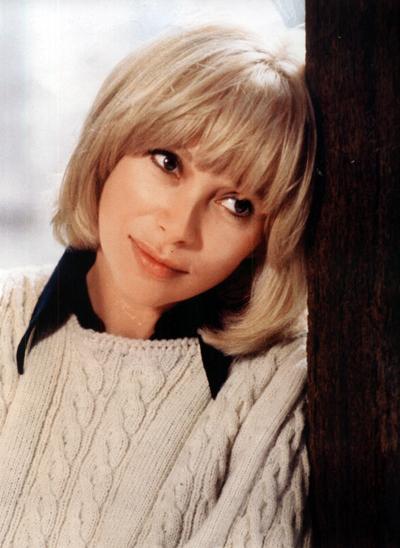 Mireille was born May 15, 1938 in the home gardener. She grew up in a provincial town, and according to Mireille, she had not committed a happy childhood, there were no gifts or toys, or any vacation when she was ill, the disease she had suffered at his feet. At school, she suffered from the cruelty of teachers, its "Lefty" is constantly trying to retrain to write right-handed, "as normal and not miserable people." She wears things after the brothers, even though she was a girl, and even younger. She did not feel quite parental love. My father always called her foundling.
Only ten years later (in 2007) after the death of her mother, she learns the truth, so marred her childhood. It turned out that she did not her father's daughter. Her mother had a brief but passionate affair with a sailor who died seven years after the birth of Mireille. Her mother, pregnant at the time, was afraid to run away with a sailor and left two teen sons. Father, who knew about the betrayal of his wife from the beginning, not vzljubili originally Mireille that led to that, Mireille grown quite confident and closed. Only when it becomes already known, it will repeat itself: "I am special, these are no more!»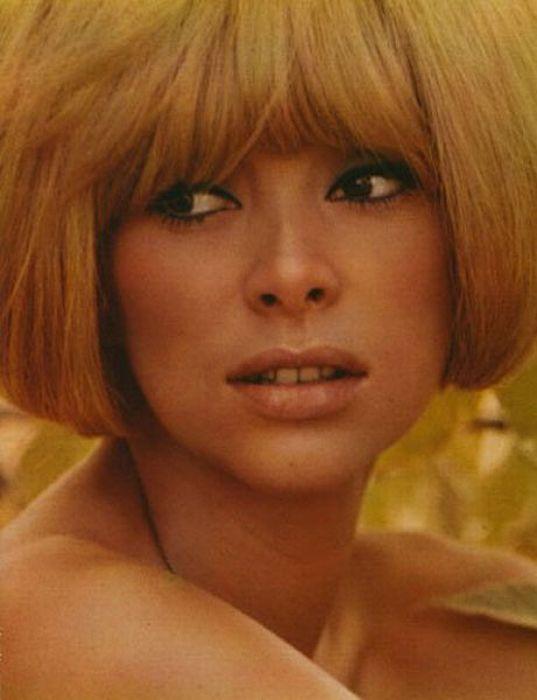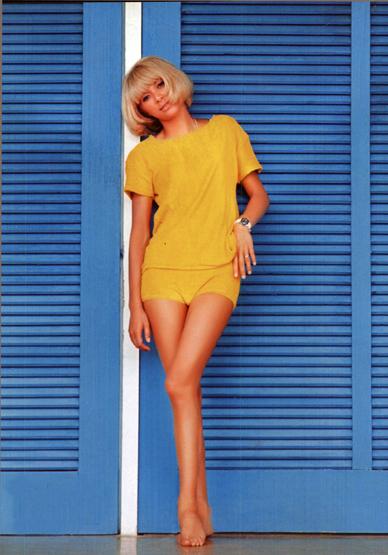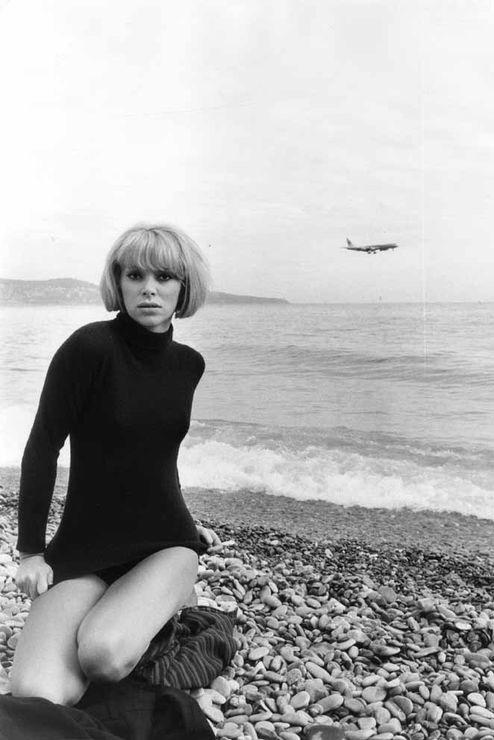 Arriving in Paris at age 20, she began to look for jobs as a waitress and nanny and walking the dogs for a living and to pay for acting classes. She starts to play small roles in plays and acting in a short film, gaining experience and working towards the eradication of its shortcomings, it continued to consider themselves ugly, against the background that was very thin and flat. Later, she says director Georges Lautner. It was he who would become her star-director shall withdraw it in 13 of his paintings and require her so she dyed platinum blonde of a dark-haired girl for the film "Galia", after which it will become a very popular actress in his home country, not less than Brigitte Bardot.
"At that moment, when I saw myself a blonde, I realized that it was me and it really is».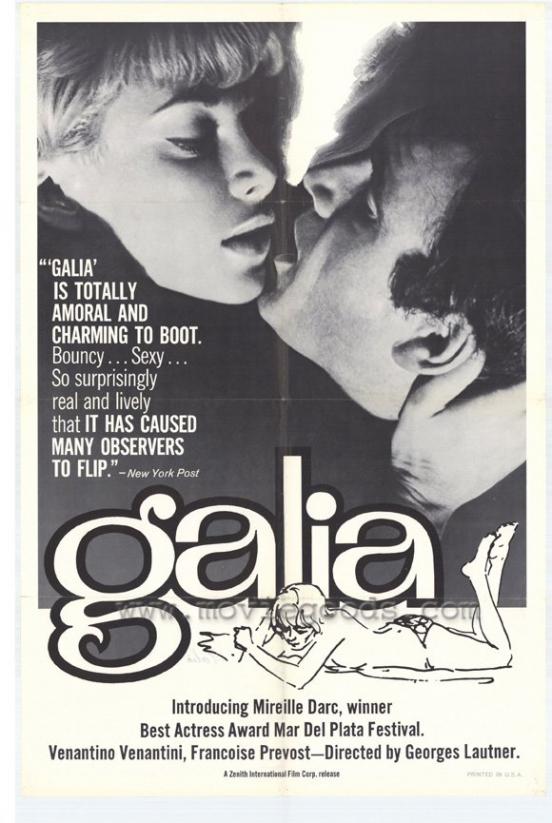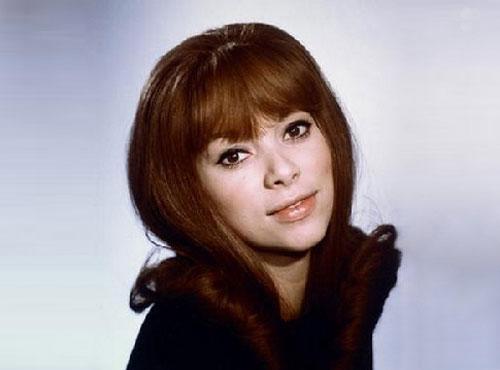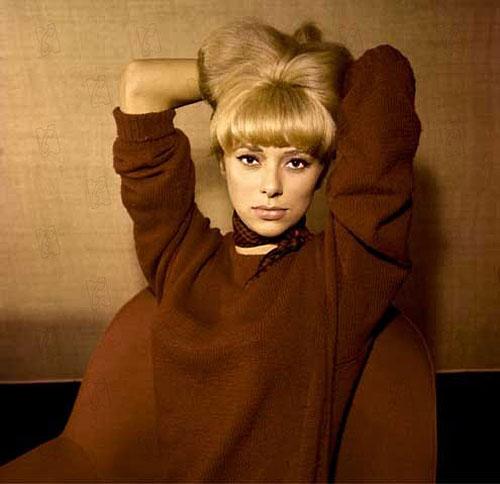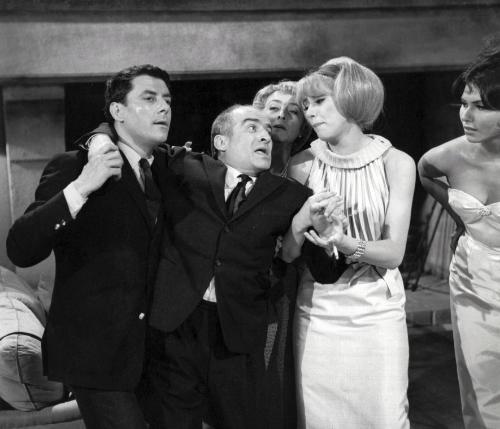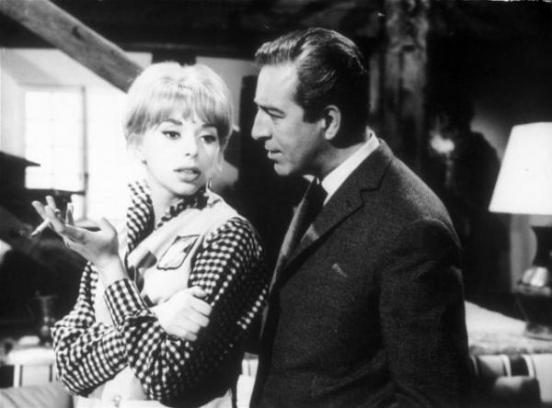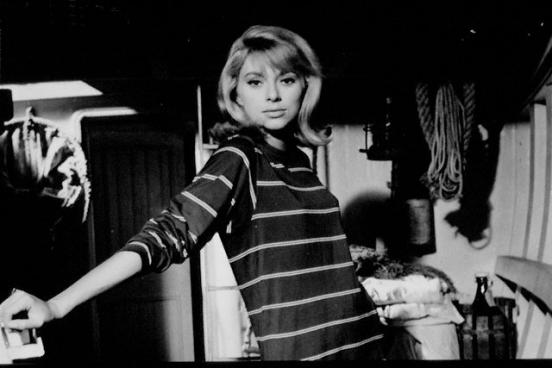 One of their joint paintings is "Big grasshopper", after which it prozovut in France "Big grasshopper", according to her nickname in the film.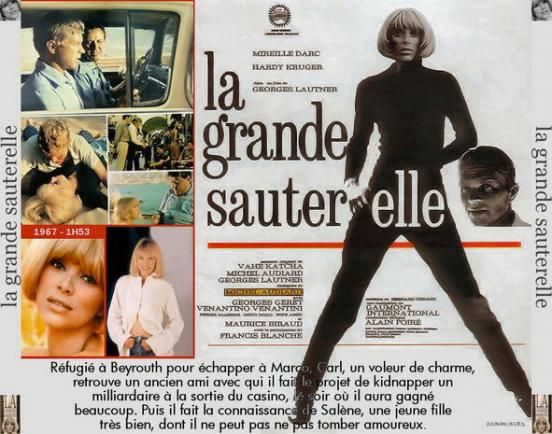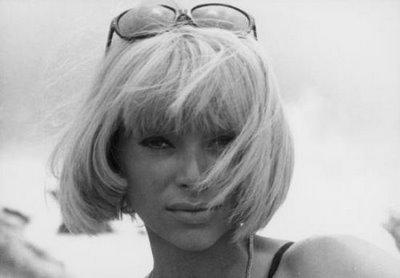 In 1968, she appeared in Rome in a film with Alain Delon, at that time already divorced and ready for a new novel. Many thought that would be a passing fad Mireille Alain Delon, but a couple of Dark lasted about 13 years. With any woman, it was not longer.
"I kept saying to myself, this is not a dream, you - in the most beautiful city in the world next to the most beautiful man and not afraid to love for the first time, for the first time dream to have this feeling was the future. It's amazing. Novo. Strange. I used to no one wanted to snap a long time, perceiving love as only a short adventure. But next time with Alain wanted all - family, common home, kids. How many times, I remember waking up in the middle of the sweltering Roman night, sat down on the bed, legs crossed, and in the yellow glow of street lamps for a long time admiring face Alain, long eyelashes, chiseled profile. "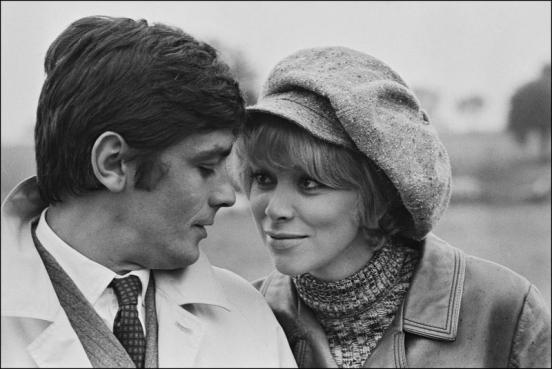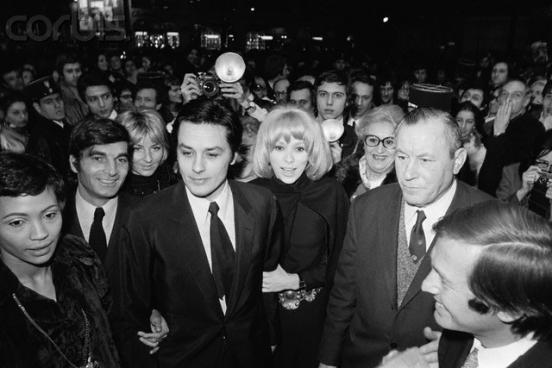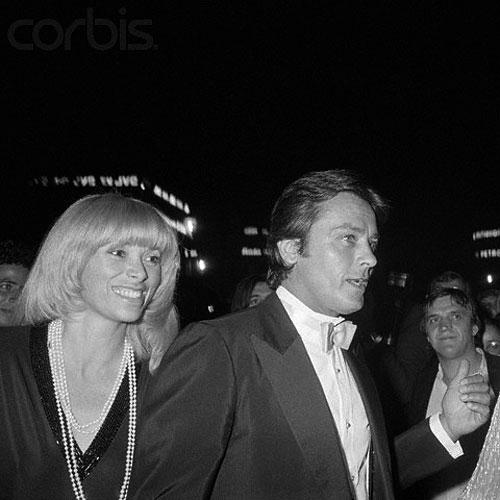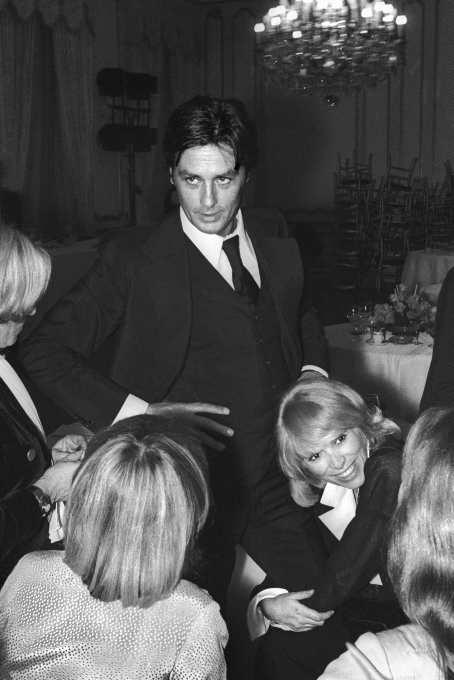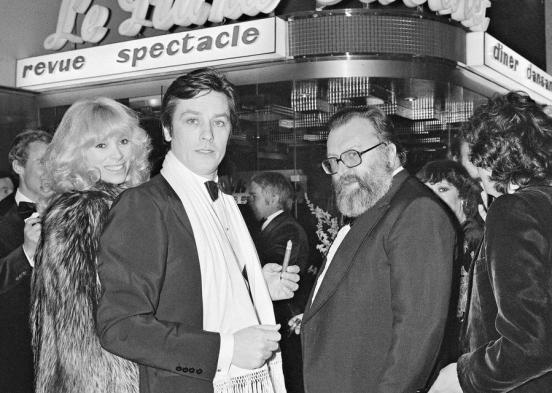 Romy Schneider and her husband, Mireille and Alain.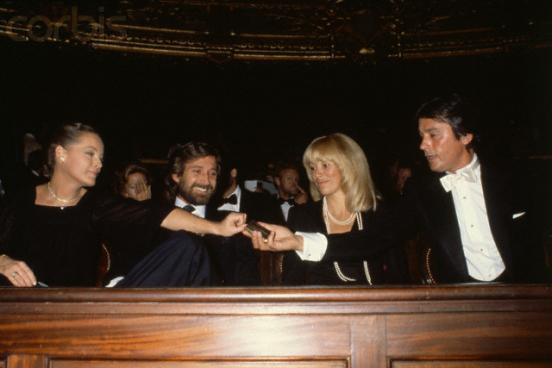 Mireille gave Alain She wrote the script of the ideal of modern love. In this scenario, made the film "Madli", where they both played a major role, and Mireille even sang in the movie.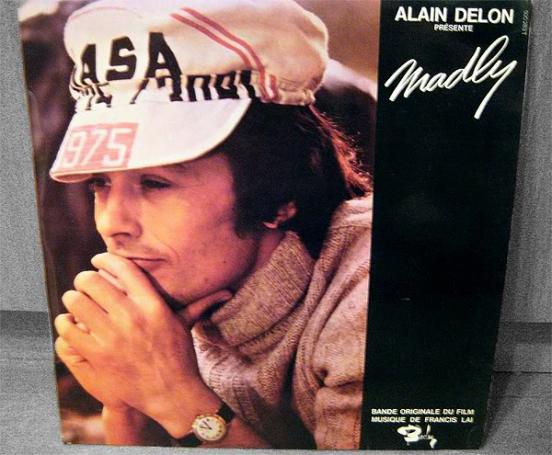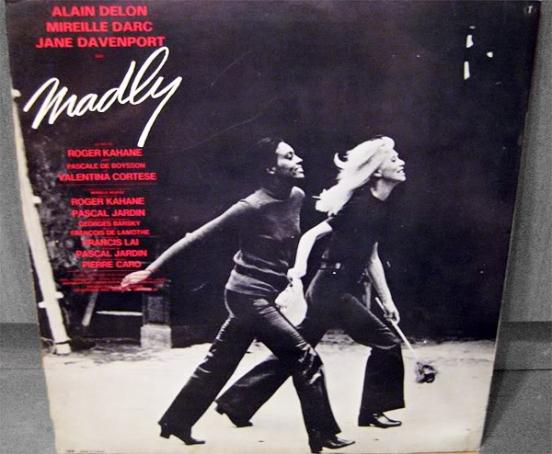 They had about 5 joint paintings, and only after 30 years, they again play together on the same stage in the play "The Bridges of Madison County", given the fact that Allen does not often agree on theatrical plays, and this he offered her to play with him in this production.
"It was a crazy love story. Therefore, we do not play in this play, it is for us as a real life. The words that speak to each other in love characters - it's actually our actual words. The role of photographer Robert Kincaid me deeply autobiographical. Robert - that I, a person who is always on the road, throwing his mistress, but do not forget in the future of this love. This is a man strong and at the same time sentimental. Starting to read the text of the play, I could not stop. For me, it became clear that my partner can only be Mireille Darc ».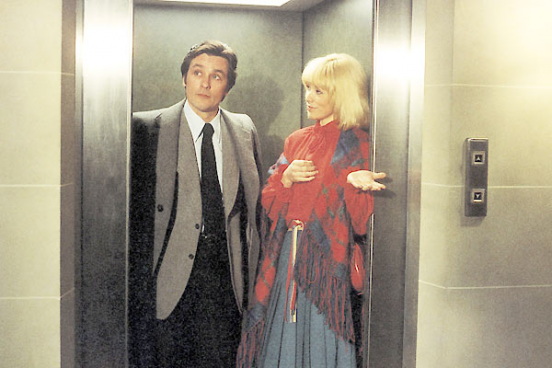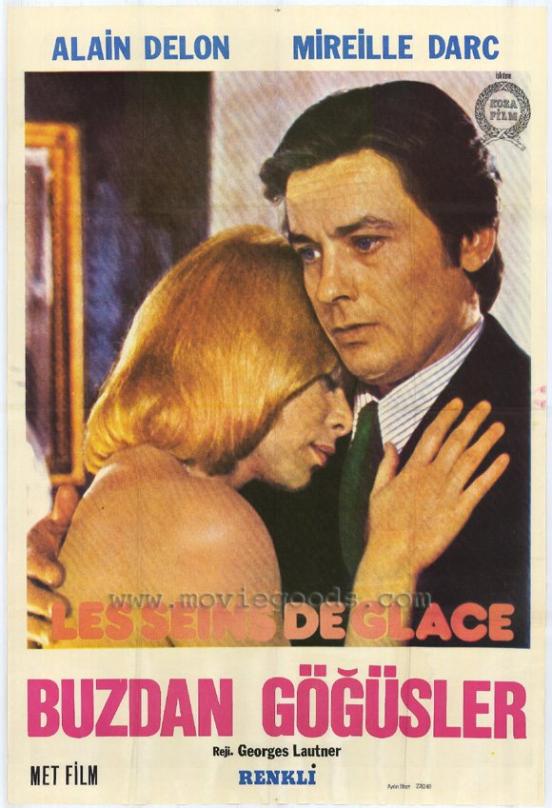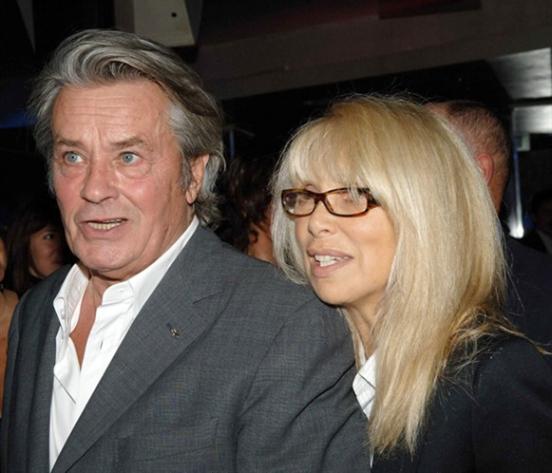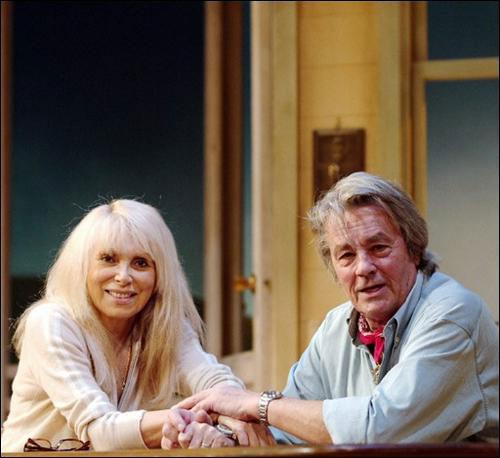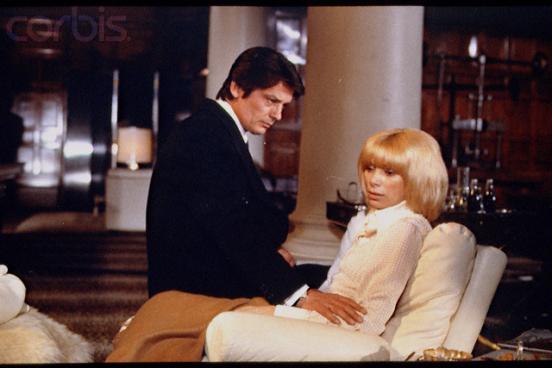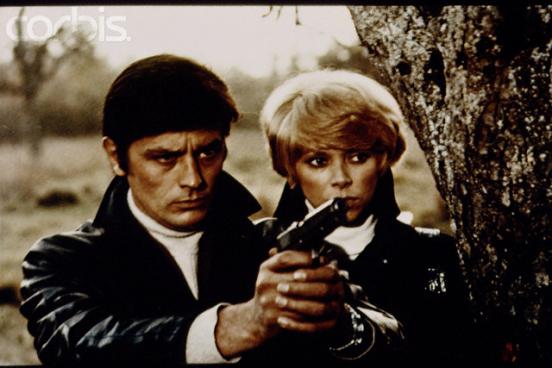 In the 70s she acted in two tapes Willow Robber "Tall Blond Man with One Black Shoe" and "The Return of the Tall Blond Man with One Black Shoe" with Pierre Richard, and became very popular abroad. Half of French women began to imitate her in almost everything, including hair and manner of her character, and her dress with a plunging neckline on the back created a furor, and even scandal, well, it was too frank for its time.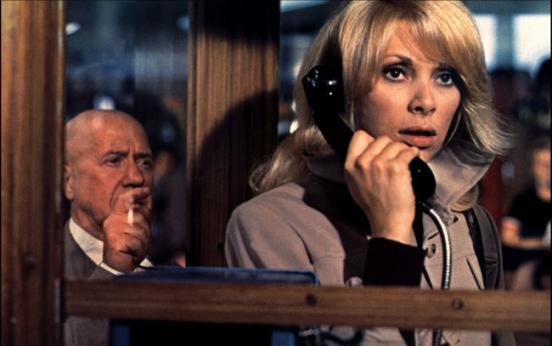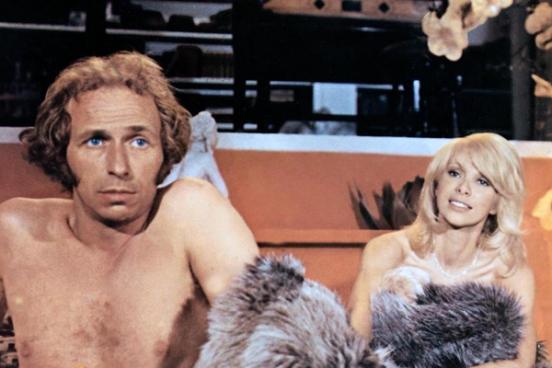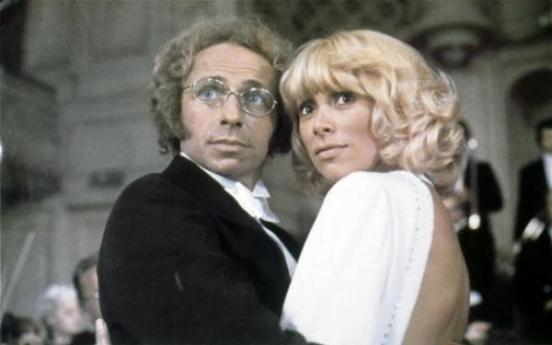 With twenty years she lived with heart disease, due to her illness in childhood. She could not run and give yourself a big load, and the more she could not give birth. Allen really wanted a child from Mireille and the inability to have a child, stood between them.
In the late 70s she started getting stronger attacks, and she gets to the hospital, where she was urgently do open heart surgery. At the same time, the whole country expects her "wedding" with Alain, Alain but falls in love with Anne Parillaud and starts a new romance. After spending several months in a hospital bed, helpless, she begins to feel miserable and ugly. Realizes that she is already over forty, and Allen fell in love with 20-year-old.
Then there is a car accident, after which doctors believe a miracle that she survived. Again hospital, seriously injured and all this time, Delon was beside her, he continued to do all that she has recovered and wanted to re-live. But after discharge from the hospital, they still leave and was finally, to remain friends.
"His daily presence, attention and affection Alain gave me faith in life ...»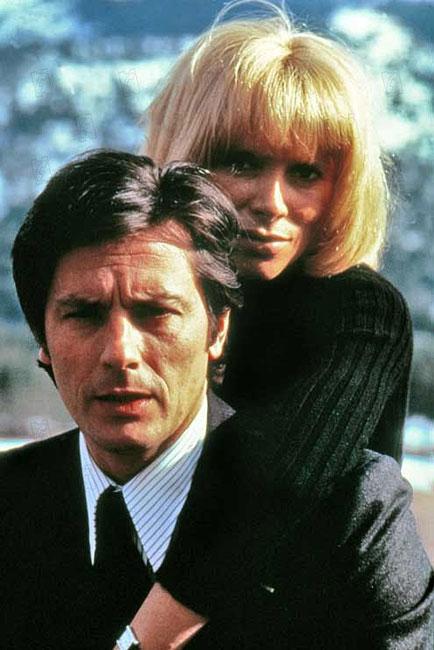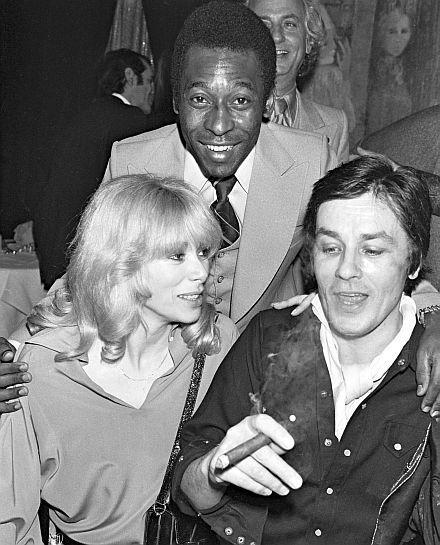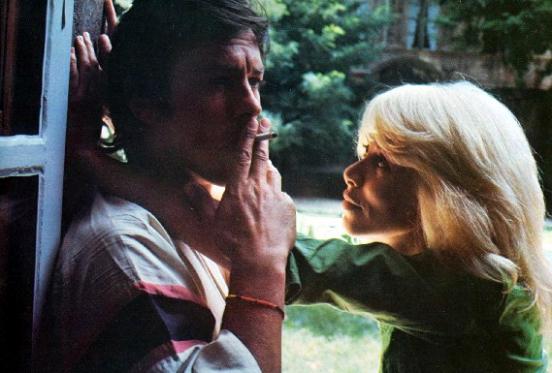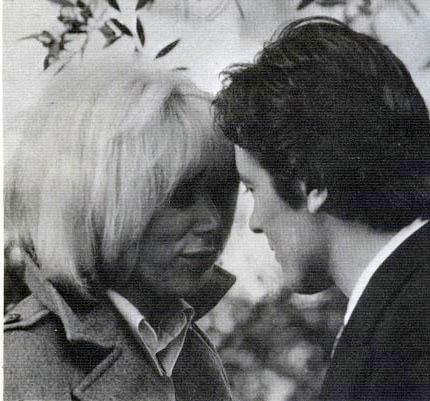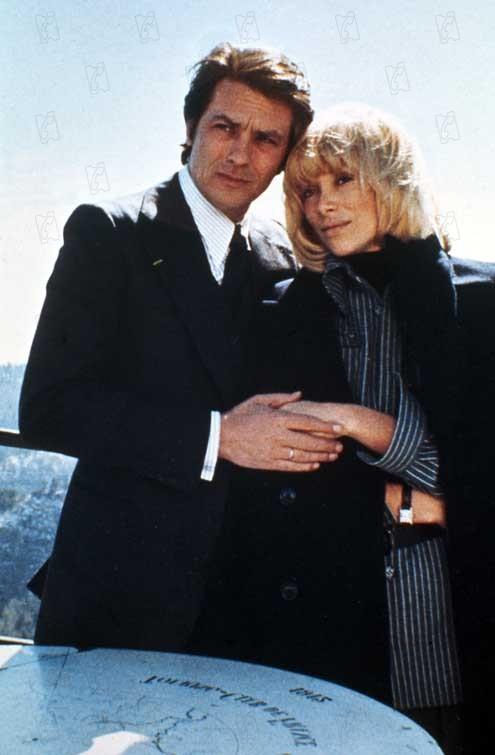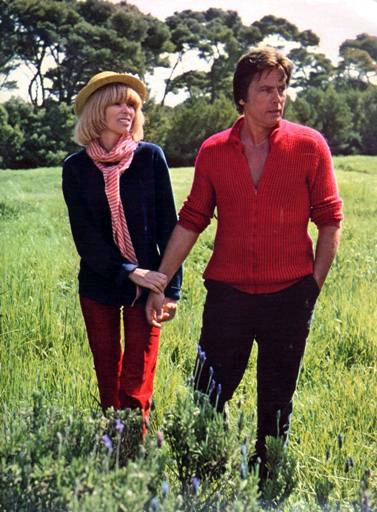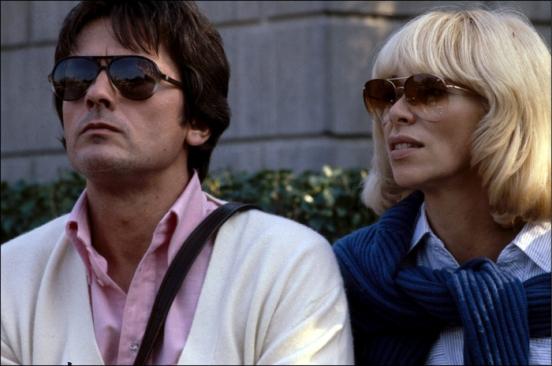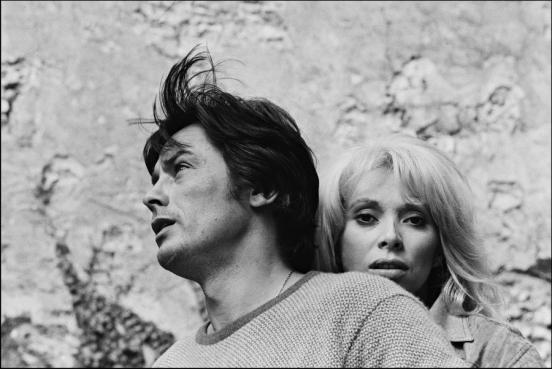 She'll be back in a movie only for 6 years, and then comes off more than one film, only on TV. She starts dating a famous writer and journalist in France Pierre Barrett, but not long after their relationship he would die from a serious illness. After his death, she will go to work fully, it starts to work on television, not only as an actress who appeared on the series, but also makes reports on topics such as: cancer, organ transplantation and donation issue, on prostitution. In 2006, she received the sign of the Legion of Honor from then-French President Chirac Jakko.
"I have learned to live alone, I realized that you can enjoy life and when there is no all-consuming passion».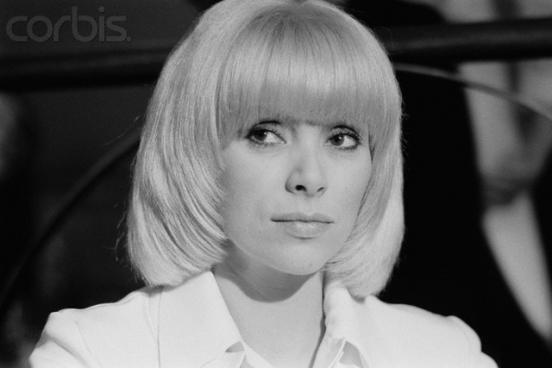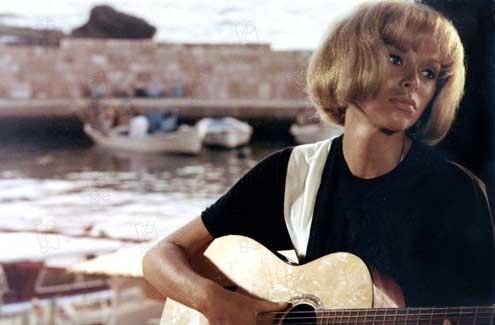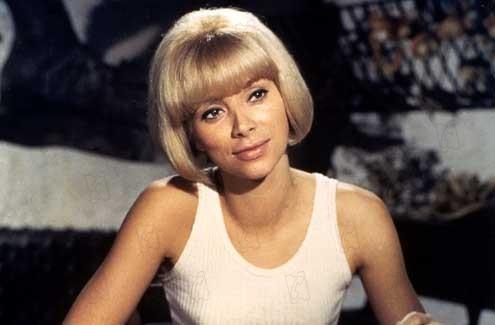 In 1996, she met with the architect Pascal Desprez, a long time, it will say that they are just friends. To date, they are husband and wife.
"The meeting with the architect Pascal Despres was a godsend. We were already sixty, when we were married. Still can not help wondering, where did the hearts of such endless possibilities, such a brilliant ability to die and be reborn again to love! "