In Minsk, the deficiency of rental housing, realtors say. In one apartment claiming an average of 3-4 people, so that landlords fit to hold auctions. "Neat and decent young man. The purity and timely payment guarantee "- these ads are full of websites. But how to make sure that your message was not lost on the background of hundreds of others? Resourceful Minskers found a way out: their creative ad can not be ignored.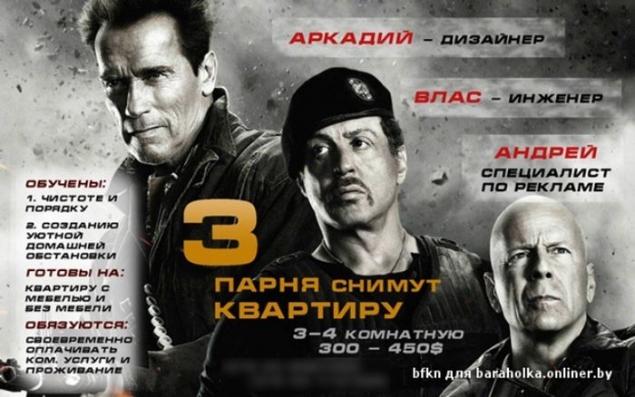 Take for example this one: three reliable guy withdraw 3-4-room apartment for 300-450 dollars. In the explanation to the picture says that all the guys with higher education and work in the specialty (design engineer, a specialist in advertising and fashion designer). Agrees to maintain cleanliness and order, to make timely payments.
Another example of the original approach to the search for rental housing. We do not know whether served before a guy named Dmitri in the police, but he wanted posters made with skill.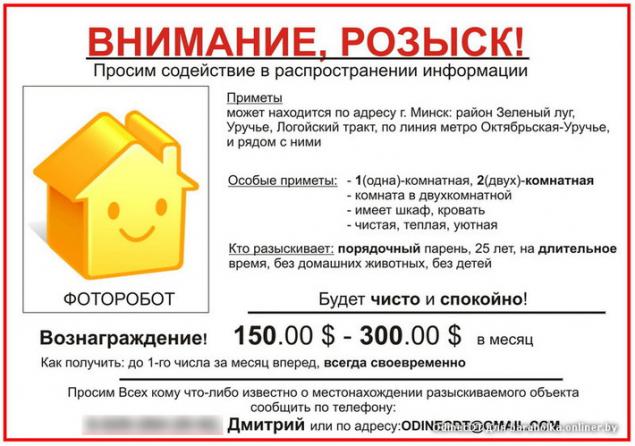 There are even ads: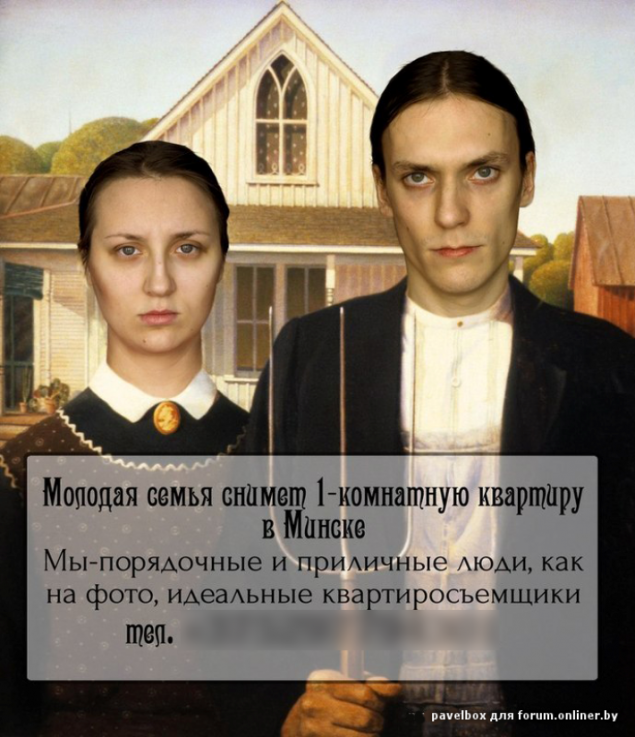 Author ads next lucidly depicted on infographics, what he demands from housing and ensures that landlords. Flat needed him only on Saturdays, and is willing to pay $ 25. "Most of the time'm away from home, in business meetings, you just need to spend the night", - he explains his need.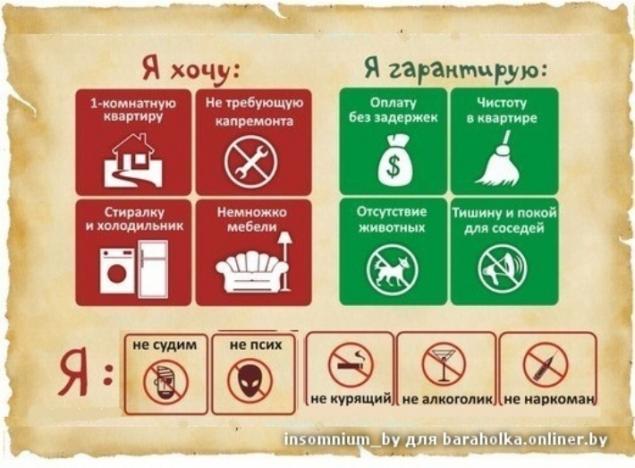 "Lukashenka, man and woman, 24 years old, earn good money (for pitstsot), without a / c and animals. In the long term, along the lines of the subway, we consider all options »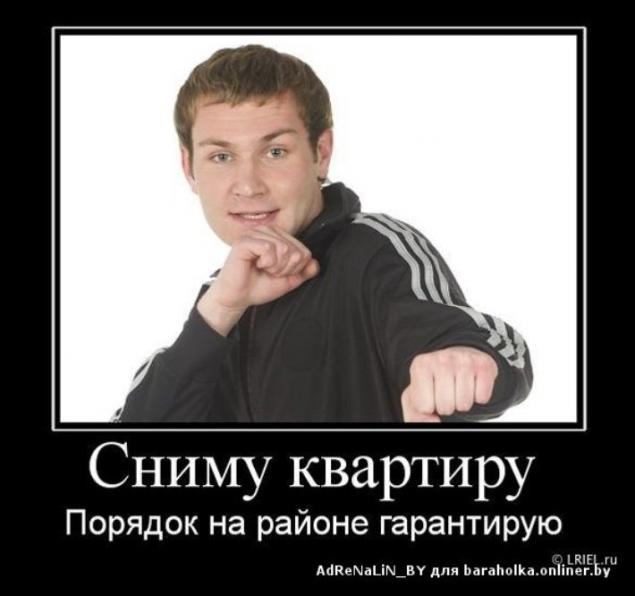 Fashion for fun fotoobyavleniya reached and Gomel: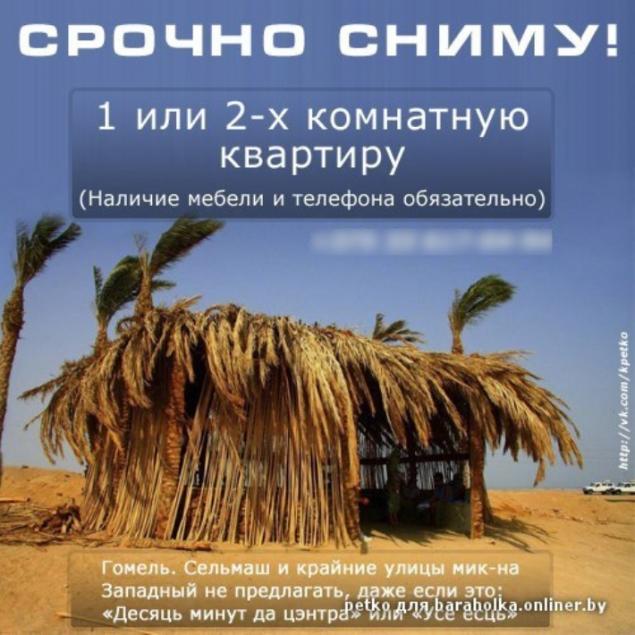 Source: marv.livejournal.com