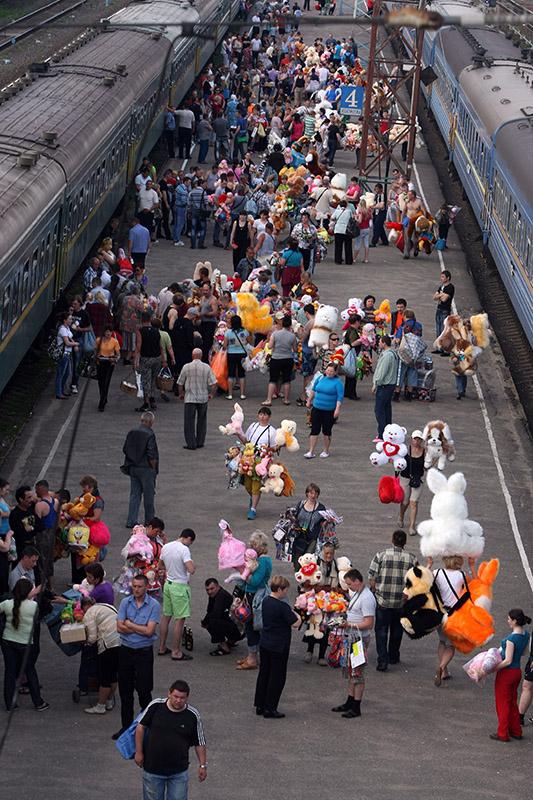 Predrazvalny agonizing Soviet Union. 1991. November. Eerie slush. Kiev railway station. Israeli Embassy in the Soviet Union is not, so check is performed in transit through Austria and Italy.
For a couple of hours before the departure of the train "Kiev - Vienna" to the station begin to arrive legend shovels roads - fragrant "Ikarus" production time is no longer a mass of Hungary. Come to leave and their attendants. Accompanying persons actually nemeryannom because of his departure notifies all who could. That is, the entire station square is occupied by the Jewish encampment.
Well, that is, when in one place is going to a lot of Jews. All very decorous, quiet and peaceful)) Degree of peace and tranquility rises as the adoption of degrees inside, because all along there is to eat and drink. As a result, about half an hour before serving it for quite some karaoke in the Maidan, only without the head Kondratyuka.
Well, here, naturally, walks brigade musicians freelancers. Set a regular - drum, guitar wind player, yes. Chopped cabbage with departing and mourners. Barely have time to fold. And now all on the platform. This Statement Final Countdown. "What finally something to play?»
And now serving in the promised land representatives chosen people bought ochumevshim Labuch ... no, not the "Seven Forty". Bought "Farewell of Slav»
And the bay on the ubiquitous "Jewish trail." It's someone else and where a great legacy ...