January 26 this year happened a long-awaited event for the Uruguayan actress Natalia Oreiro and her husband, rock musician Ricardo Mollo they finally became parents. The first-born boy, who was named Merlin, was born after 10 years of marriage the couple. Of course, now they are in seventh heaven, but the 34-year-old Natalia had to do a caesarean section because give birth to yourself, unfortunately, I could not. In a recent interview, she admitted that she did not return to work until fully recover after a visit to the operating room, adding that she was immensely happy and joy to her home - to hear the cries of his little handsome. That's fine, but now I want to focus on the personality of Natalia (photos baby yet, and we know about it is very, very little, except that the weight - 3 kg 474 g, therefore meaningless to talk about the child), and check out her personal remarks about everything that she finds interesting and useful to talk to journalists.
"I'm not a gold coin to please everyone!»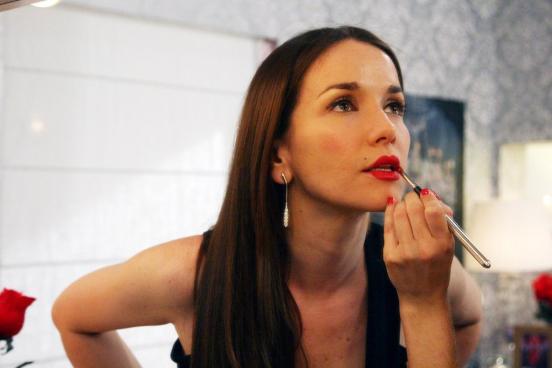 Statement:
"I - Hurricane with butterfly inside, flying freely and innocently."
About how first came on the scene:
"I was six years old. I sang in the school choir. We played at a concert, and I was asked to sing the Uruguayan national anthem. I was delighted and, of course, scared. And ... messed up all the words. Everyone laughed at me. "
About how to achieve success:
"I was really lucky in the beginning. Many people believed in me and helped. But I myself have never idle. From a young age began studying music. In 17 years, moved to another country, began to live alone. Then I was there, no one knew. I had no money. I lived in cheap hotels with cockroaches. No I did not push for this, I myself would like to achieve something in life, believe in themselves. So now I can say with pride that she herself did. "
On international projects:
"I am interested in international projects, but I do not want to pass auditions fanatic obsession in American movies. I'm more attracted to Italy, France ... Films like "The Hairdresser's Husband," "The Last Kiss".
The fact that he wants:
"I still have a lot of things I would like to achieve. For example, to learn as much as possible of foreign languages. Then I had become just like the Pope - the famous polyglot & quot ;.
About fame and success:
"Fame and success do not change people - they simply reveal the best and worst that they contain."
About Foreign languages:
"If I could learn at least one ... And then the mother something really do not know. And it is necessary to know first and foremost. If you are illiterate in their native language, you can never learn a foreign ».
On the "star disease»:
"It is difficult to understand. Around a lot of people who say you compliments, say you're divine, you're a superstar. It's hard not to catch the "star disease". Well, I have friends who help me to look at ourselves through different eyes. "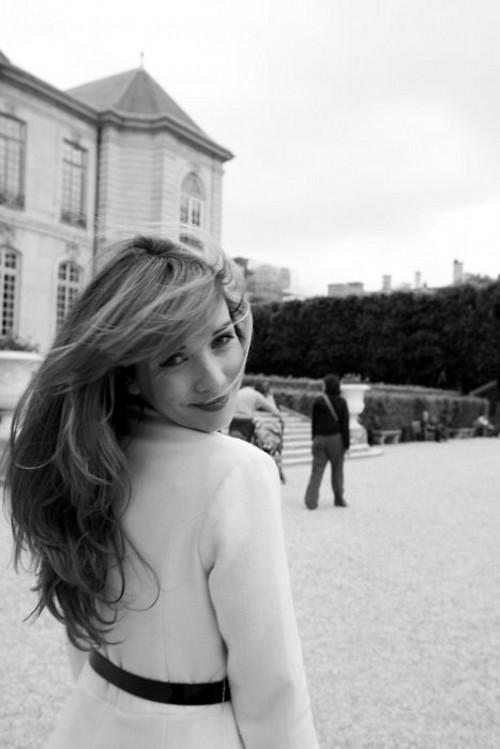 About Love:
"Love is very important. Love lets you see all the beautiful, energizes, there is a desire to create. I am very romantic, so I say that love and am proud of it. I believe in love. I believe even that love - the only thing that will save the world ... »
The fact that the heart is always prompt:
"How to achieve full mutual understanding with your favorite? First of all, you have to fall in love. For real! So that is your choice for you literally become all-all. And what to do in any given situation, the heart will tell. "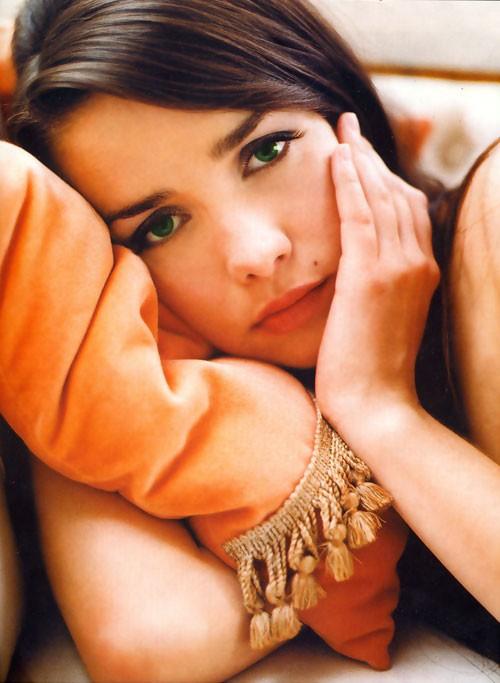 About how to be a married woman:
"Divine! It's hard to explain love, to feel it. When personal life is good, the rest is secondary. Own "ego" is not so important ».
About dreams:
"Johnny Depp is such a hunk! Sleep and see how we shoot together! »
On his idol:
"Marilyn Monroe - just a goddess. As a child, I collected all of her photos. I would like at least a little to be like her ... Well, at least a little bit! »
Imitation:
"I am of the opinion that each of us is unique and unique. Whether it's the singer or saleswoman colors. After all, no matter who you are, it is important what you do. Of course, I am pleased when I copy the young girls, but that they could never be me as I can not be any of them. Need to be herself - the most important thing. Well, a guy fall in love with a girl for what she looks like Natalia Oreiro? He will love you for who you really are. I would not want me to be completely copied. On the contrary, I would like to help girls understand yourself, find yourself something unique and to be themselves. "
On plastic surgery:
"I hope they do not ever use it. My mom over 50, and she has no wrinkles. Actresses who forty years doing surgery, do not want to play the role of age, and that's great when you're forty and you already have that tell the audience ».
About music and cinema:
"For me, music and acting work - it's like two children. Both are equally dear to me. And both require constant attention. So I try not to throw a long time neither the one nor the other. "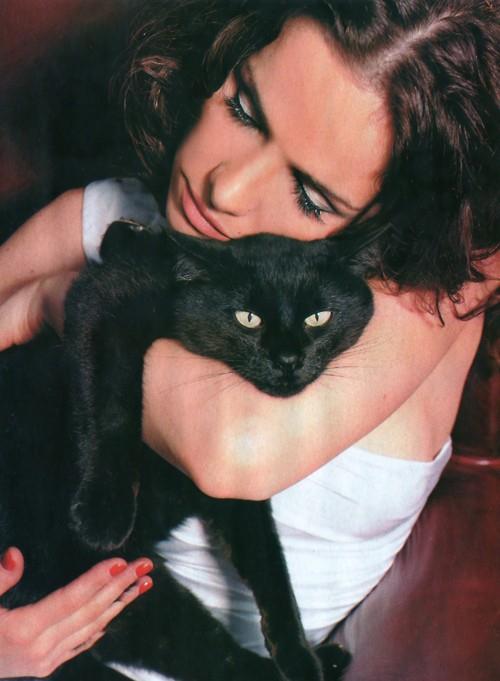 About laugh at themselves:
"Many of my characters are not afraid of appearing ridiculous, and sometimes do not mind to laugh at themselves. Good property! Is useful from time to time to look at yourself with humor ».
On the change of image:
"I love to experiment with hair. Take scissors, get up at the mirror and start to improvise ... I know that many of my mom this unhappy fans. Their daughters are trying to imitate me, and the results of their improvisations are often - just a guard! »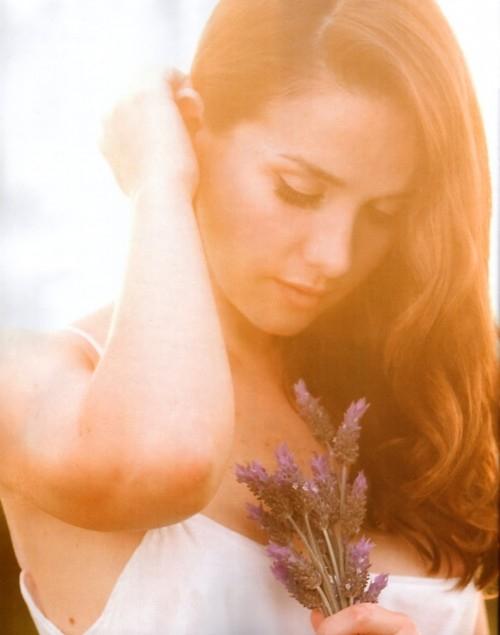 Friend and foe:
"Sometimes I think that my best friend - I myself. The enemy, however, too ».
About superstition:
"Before, I was very superstitious. Now - no. Formerly there were some words or names that I could not say - for fear that it somehow "wrong" affect me. Now I do not pay attention to such things ».
About Yoga:
"Yoga is not so much I need to maintain physical fitness, but for the soul. These exercises help to find inner balance and focus. "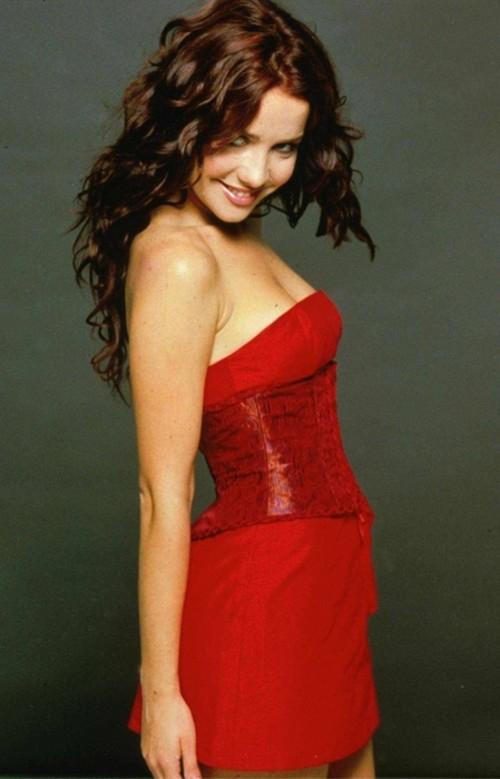 About optimism:
"In the morning I'm always an optimist. But sometimes at night I'm in a bad mood. Or, say, when I watch TV news and see what's going on in the world ».
Statement and Cinderella:
"Yes, I agree that I can be called Cinderella, but between us there is a difference. It is primarily in the fact that I did not have evil stepmother and stepsisters. In general, stories are similar. My family has always fought very fought. This struggle has helped us to survive. She gave me the opportunity to study music, theater arts. Through this struggle today I can sing, dance and acting on television. Therefore, I can be called Cinderella, because together with my family, I just made myself ».
The ideal admirer:
"I think the perfect fan - the one who goes his own way, embodying their own dreams come true."
About Russia:
"My first impression of Russia? .. Did you know that the first impression is always the most correct. Yes, so they say, not only in Russia but also in Argentina. So between us, between our two countries have much in common. So. At first glance, Russia seemed to me a very decent country, important solid. I was struck by the architecture, art and culture of the Russian people and its history. But most importantly - the love of people, I was able to feel it. I was told that the Russian squeezed closed, but this was not the case ».
About unreal success in Russia:
"I was very lucky to speak the universal language: music needs no translation. I bring you love and joy, and when I see that the objectives are achieved, I also very happy ».
Oh said:
"When I read what I said in some interview, I want to strangle himself."