Continuing around vyazalcheskoy topics, read the selection of handmade dresses for babies. As is known, interest in fashion, outfits, the formation of good taste and style is laid in childhood. First Girls Dress her mother, then the baby moves his understanding of fashion's favorite doll, and he grew up, she herself becomes himself and fashion stylist. Therefore, the quality of a girl's wardrobe, from the most tender age, has a direct impact on all her subsequent life. So, what is it that modern designers offer to decorate our dolls?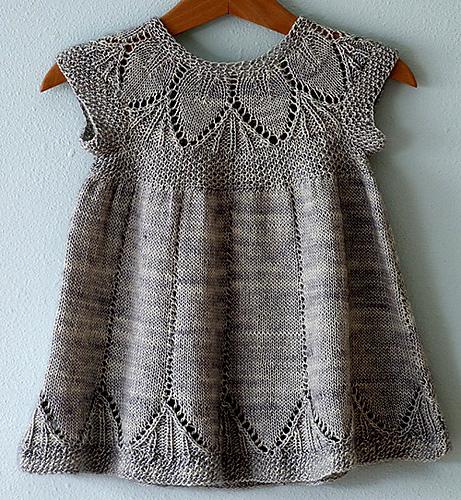 Warm cold winter knitwear relevant as ever. Spectacular knitted dress spokes now fashionable fuchsia not only warm, but also to attract everyone's attention to the girl its elements: a low waistline and soft flirty trim elements, including delicate hearts and track.
Such a model can be worn "in the feast, and in the world, and good people."
Not forgotten and warm knitted dresses, tunics that can be worn as solo and paired with warm leggings.