At one of the events in 2010, sexy and charming Sofia Vergara has appeared in no less beautiful clothes than she did. Satin colors of the night sky perfectly complemented the metallic shade shoes Jimmy Choo, which in color resemble the stars. Wonderful evening image of the shoes, decorated with Swarovski crystals, like not only to women but also attract the attention of men.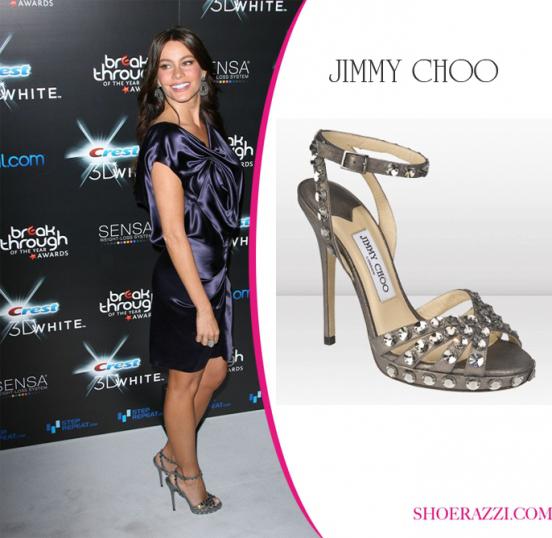 Tough but stylish shoes with open nose from Christian Louboutin 30 000 Sophia put on Larry King. Original lace made this shoe even more interesting. By the way, exactly the same shoes in the 14.5-inch heels at one time wore Kim Kardashian, whose style of dress is very similar to the style of Vergara.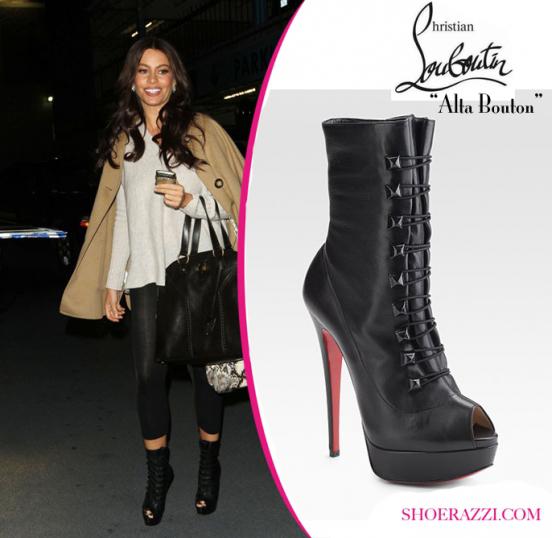 Model «Alta Bouton» Sofia put on the event dedicated to the ceremony "Golden Globe". The image of a sexy and daring, but the previous version I liked.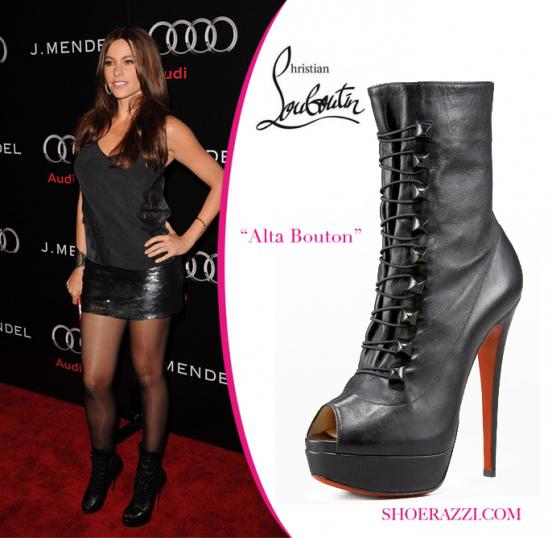 Silver shoes by Sergio Rossi Sophia put on «Directors Guild of America Awards», thus completing the image with a long silvery lace dress. Great outfit, but I confess that the platform is too high and massive.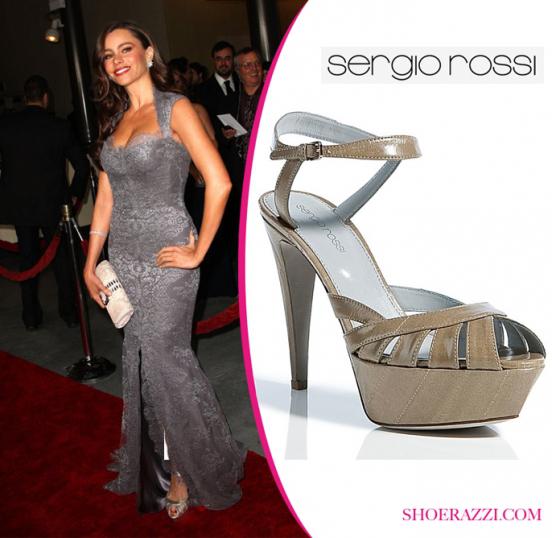 Shoes and sandals by designer Stuart Weitzman has brought the ten most expensive shoe creations. Sofia, sparing no money acquired Transformed classic shoes that after the changes have become a designer original, modern and trendy. High heels and platform quilted found a place in the model of shoes «Lille».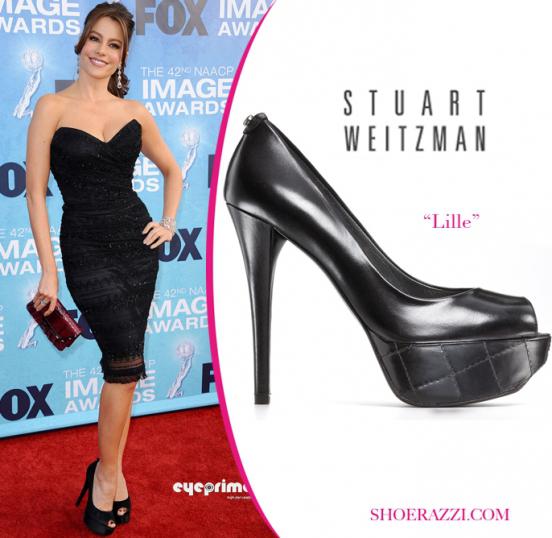 Very cute and soft shoes from Christian Louboutin leather with three legs decorated with bows at the top of Sofia, but the dress did not fit this shoe. These shoes are a nice shade of beige spring 2011 collection is ideal to come to the white dress from any tissue.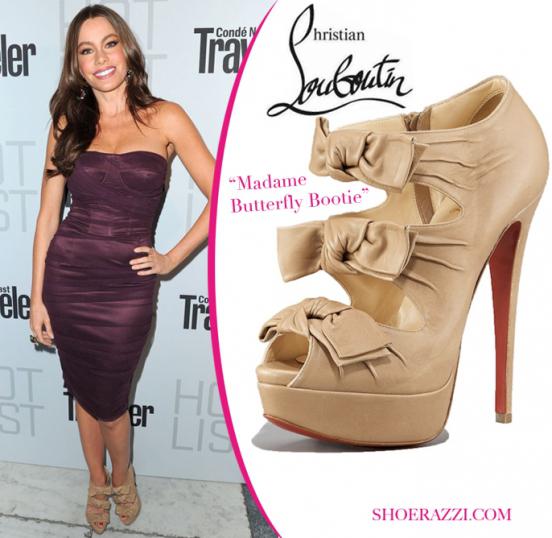 Futuristic shoes alligator brand «Alaia» babe Sofia wore on shopping in Beverly Hills. I was plagued by vague doubts that it is not particularly comfortable in these shoes, but a woman without heels, according to Vergara, it's not a true woman.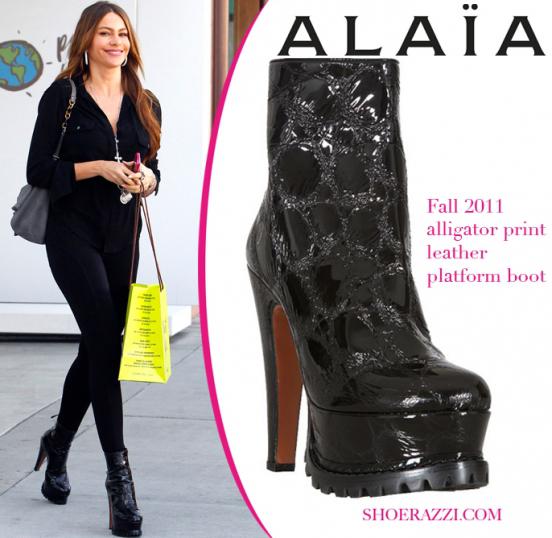 Interesting red shoes by Giuseppe Zanotti wonderful complement dress Sofia. The cost of these shoes 22 000 rubles.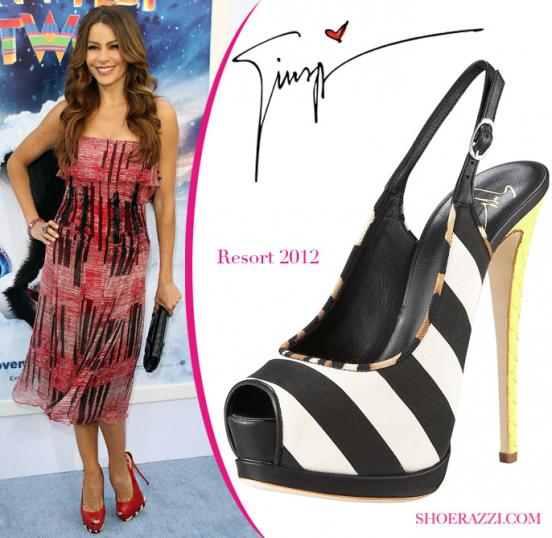 In the «69th Golden Globe Awards Nominations Announcements» actress appeared before the paparazzi lenses in a truly stunning shoes «Casadei». I'm madly in love that image, and the shoes, which can be purchased directly from the comfort of home in 22 000 rubles. Quality directly from Italy.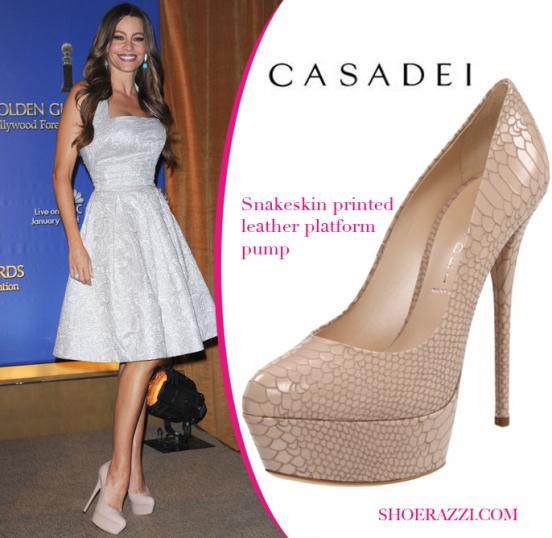 ​​
Black lace strapless dress and shoes with high-rise did look extremely attractive Sofia. The image is very sexy, but those shoes with the original design and completely conquered me. A good choice! It is worth noting that the heel height is 16 cm.