Simplicity and elegance in fashion again. Dresses of famous beauties on the prize "Golden Globe", which was held today, we have already assessed (who did this, I advise you to definitely improve the situation), and now it's up to the details. Let's start with hairstyles created by stylists stellar girls. They are, as mentioned earlier, were simple, but truly elegant in principle, as well as images of actresses in general.
Charming actress Mila Kunis Ukrainian roots in addition to the black dress chosen ornate beam from below, which would have looked absolutely unnoticed, if not for shiny hair Mila. Still more suited to her waving tresses than strict and even a little office options.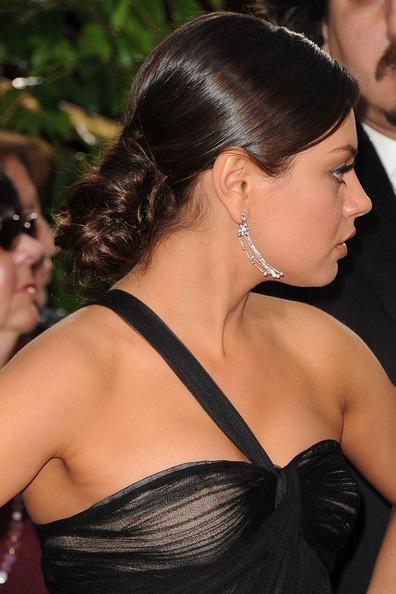 Sultry babe Salma Hayek once again opted for the loose hair. Honestly, I expected more and better. Fashionable hair coloring + a bit of a wave and ... and get something absurd, even though the Salma is good as always.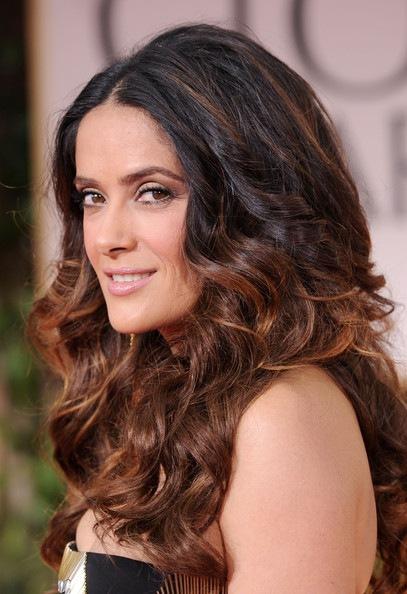 Michelle Williams and tonsured hair it is difficult to create something. We have to get out with the help of accessories. The black armband out of place, but Michelle and style icon to always choose what you like for all of us. It looks like her mourning, and indeed it has always been a kind of Madame.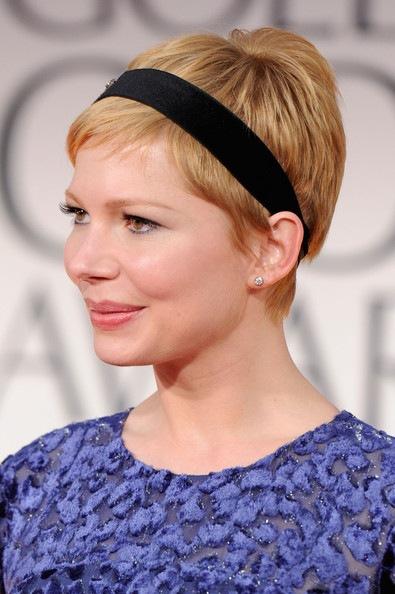 Much more interesting is the decoration on the head of Charlize Theron. Hairstyle she really goes, and fashion accessory complements it well. Excellent!
Actress Natalie Portman, who last year was a triumph of all possible prizes, made a bid for sophistication and wiser with hairstyle. Beams of different variations are likely to be at its peak this year. Natalie fellow, postpartum quickly regained form and shines again.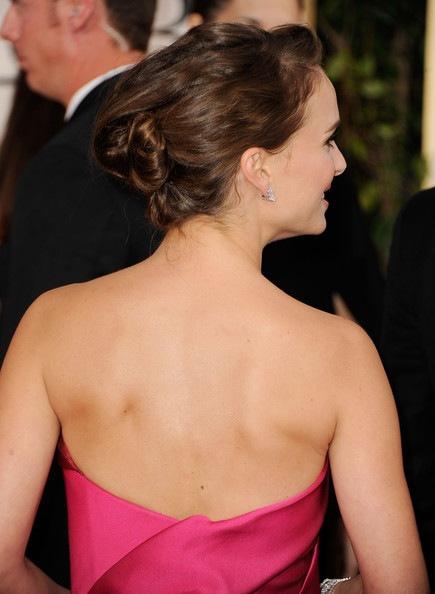 Sofia Vergara knows that her delicious figure and perfect dress, hairstyle therefore should not detract from the magnificent forms of the actress. Nothing special, but if you look at the image as a whole, Sofia is great. Again fashionable today partially cross coloring and Vergara in the trend.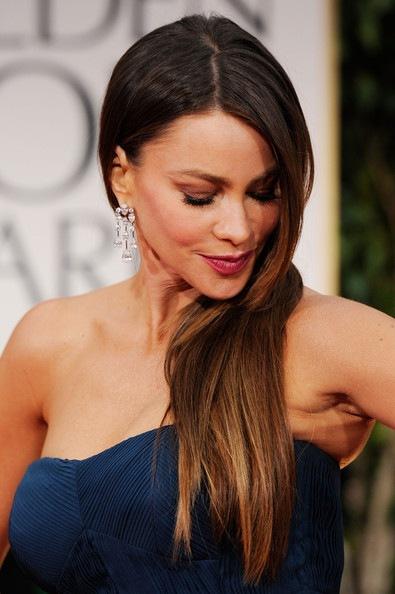 Rooney Mara, all in black, but she goes. Until the end of last year, I did not even know who she was, but now happy to discuss it. A simple ponytail, but Rooney does not look pale or dull, something in this girl is definitely there. Until he watched "The Girl with the Dragon Tattoo," but I hope the remake will not be worse than the original.
Kate Beckinsale and her gorgeous haircut conquered me.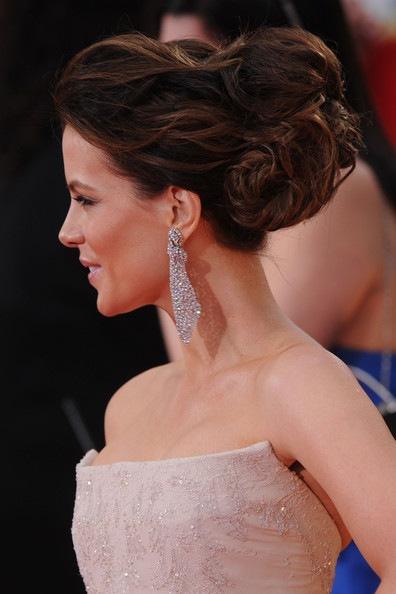 Nicole Kidman appeared on the red carpet laid with natural hair. Like hair color, there is the whole point.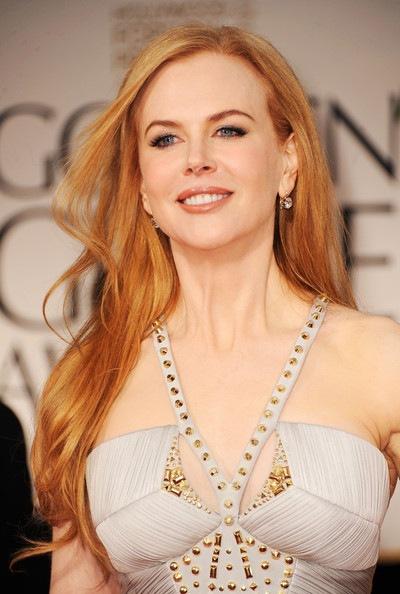 Julianne Moore is also pleased with the hair color. But unlike Kidman her hairstyle more festive and feminine. Curly locks if the person's face is framed by a red-haired ageless beauty.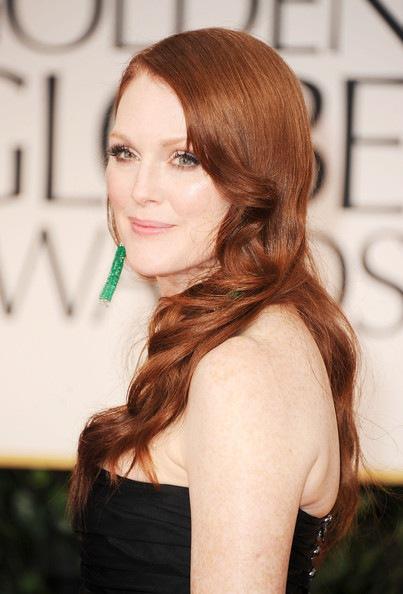 Hairstyle Jessica Cheysten I absolutely did not like. More precisely I do not like the hairstyle is Jessica, because, for example, on Angelina Jolie, it looks delicious. From the latter, I was waiting for just such a miracle on her head, but Angie this time decided to choose something else.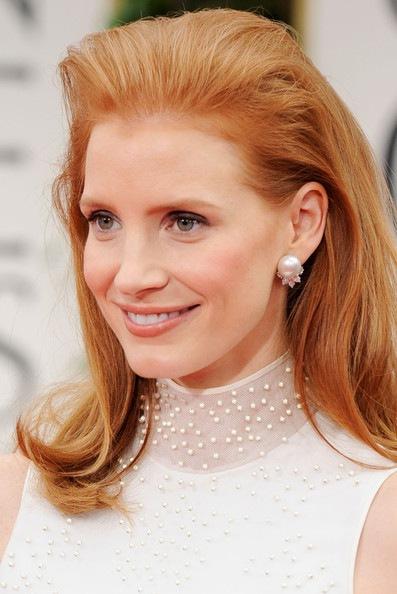 Kate Winslet made a haircut almost like Mila Kunis have. Basically I did and waited, and no longer counted because Kate's hair is not really ...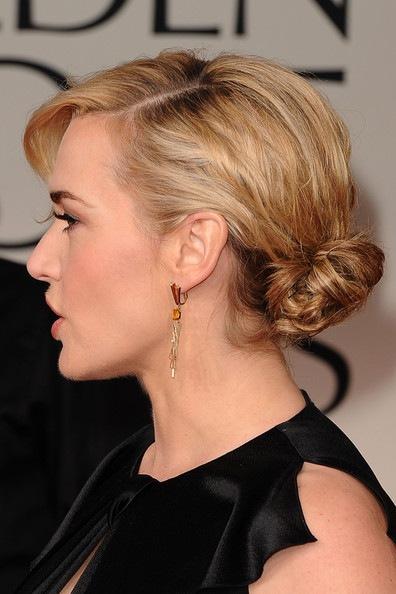 Evan Rachel Wood has found his own style. Short haircut, tattoos, sexual submission ... something in it. Hairstyle excellent, did not think that such a haircut is a field for creativity.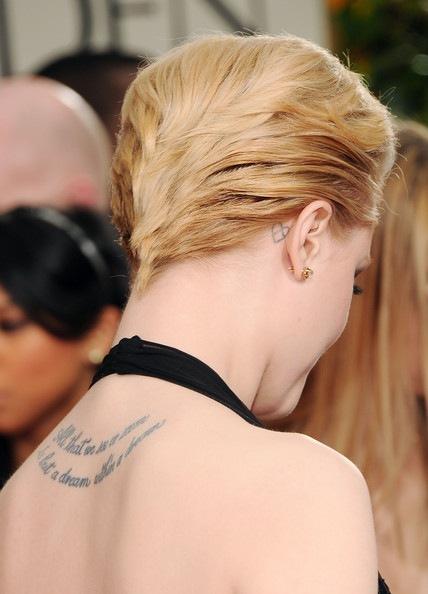 Nicole Richie prettier every day. Hairstyle hairstyle is different from all the stars at the event, so Richie successfully released.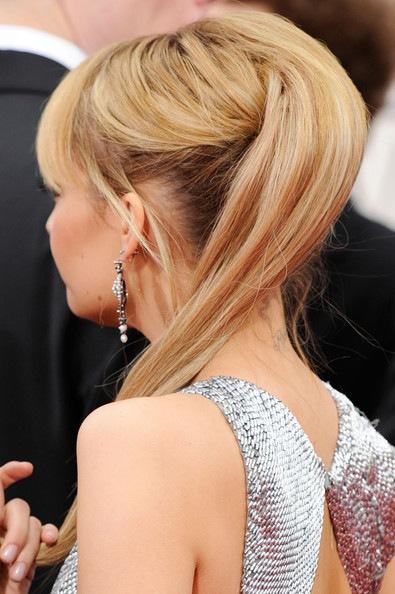 Freida Pinto. Fascinating!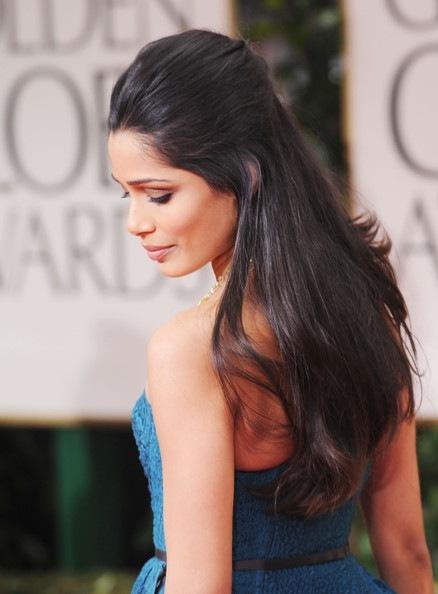 Of course, I wanted to Angelina Jolie, "asked all the heat," but did not think that everything is so gorgeous. Great image, even hairstyle, not too original. The main front and makeup.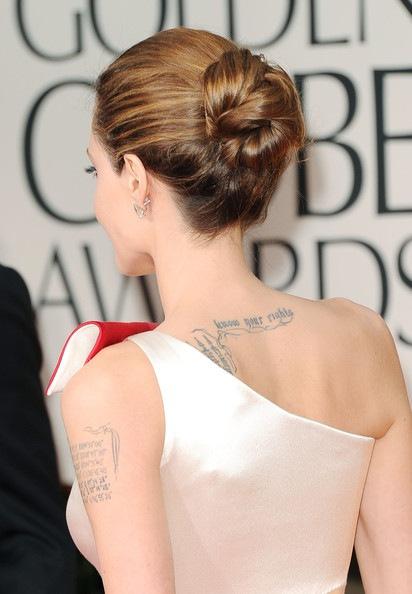 Kelly Osbourne unpleasantly surprised hair color and hairstyle, yellow beam looks ridiculous and shade of hair, like an old lady (even her mother against this). In general, Kelly has to go.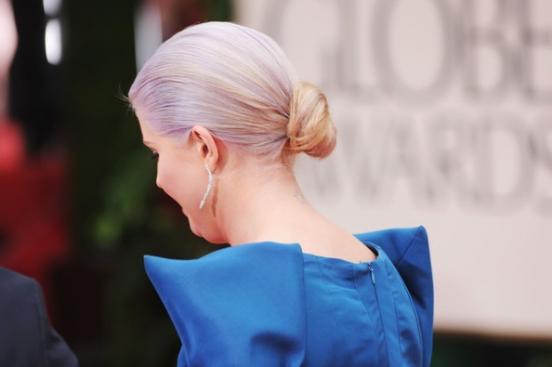 Jessica Alba - Princess rugs (Queen Angelina yet, anyway). Alba dazzles all its beauty. I like the haircut, Jessica she goes, the more the structure and the color of her hair that is necessary.