Fine shoes from Jean Baptiste Valley clever, beautiful and very stylish girl (it without flattery) Olivia Palermo wore to the event «HBO`s Girls». Elegant Couple coral color with golden insert looks great not only because the boat is now again at the height of fashion, but also because the kit Olivia clothes they fit perfectly. The cost of these shoes on the 11-centimeter heels range from 12 to 14 thousand rubles.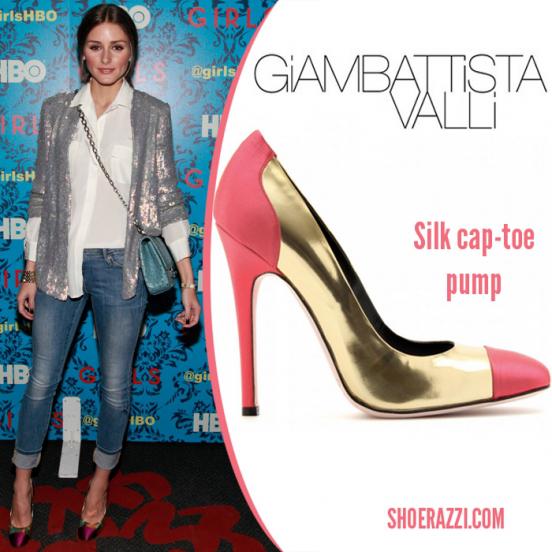 Shoes with interesting design brand «LAMB» budget options for 6000 rubles Olivia wore a walk in New York. It-girl looks incredibly stylish thanks to the good combination of boats from the spring collection 2012, and the narrow band of colored trousers, a black coat and a shortened bright bags. Modest but modern form, the excellent quality of the material (leather) and a thin pin silhouette make this pair of stunning.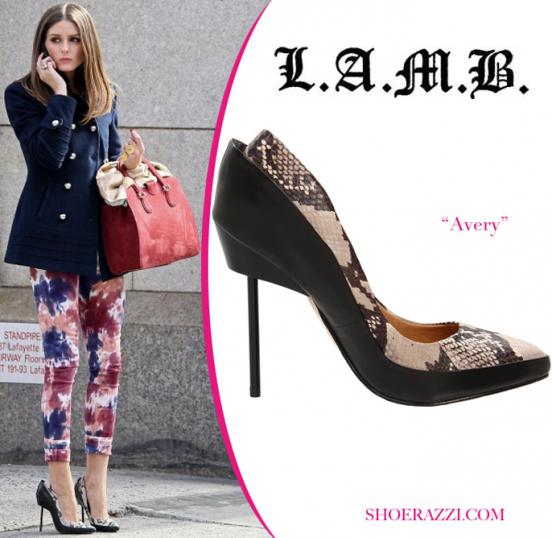 Cute suede shoes with the insertion of the fringe from Christian Louboutin Palermo wearing Armani on the show in Paris. Exactly the same shoes at one time wore model Kate Moss, whose style is admired no less than the taste of Olivia.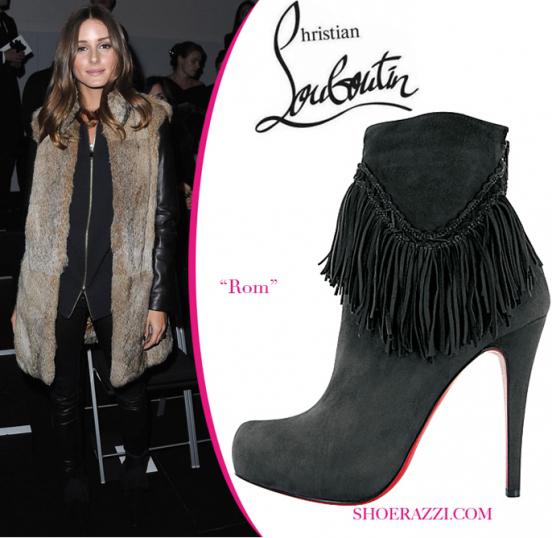 Delightfully beautiful sandals, the beauty of which lies primarily in jewelry, crystals, spring collection of Italian artist Giuseppe Zanotti, perfectly complemented the pantsuit in ethnic motives. It's amazing how good all the images in Palermo!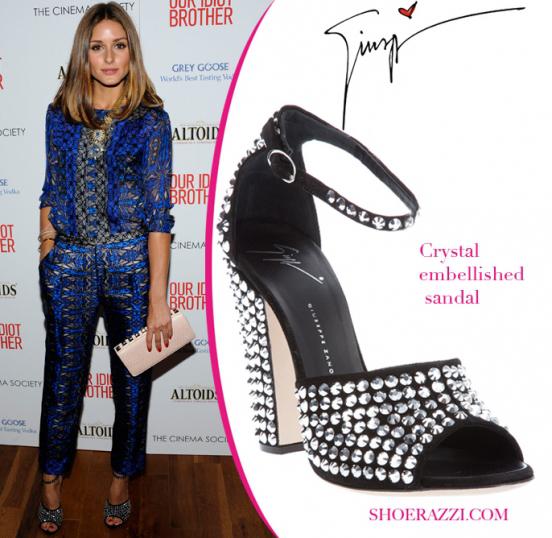 Fuchsia feathers on sandals are rare, so this model from the collection «Stuart Weitzman Young Hollywood Cares» attracts attention instantly. The model is called «Olivia» and if it is created for this girl, though because of the long skirt these wonderful shoes are not particularly visible. A pity.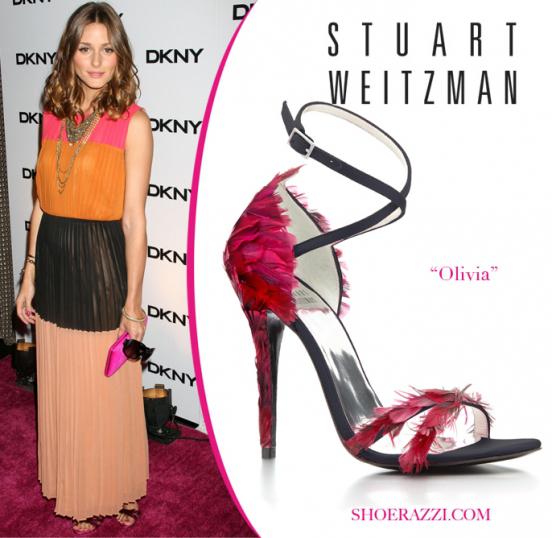 Leopard shoes with wooden soles themselves are interesting, but in conjunction with this dress they are lost.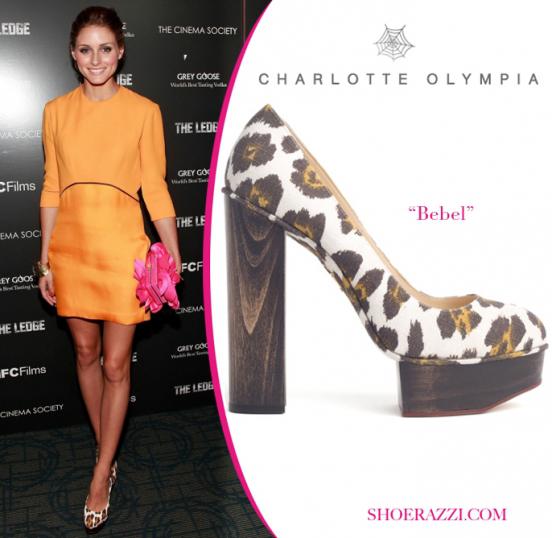 19,000 rubles, and these shoes can stand in the house of every fashionista. Olivia does not tend to choose expensive model because it is well aware that a lot of her followers who admire her style. Girls want to repeat her images and Olivia gives them that opportunity. These sandals Gucci have good form, color and design.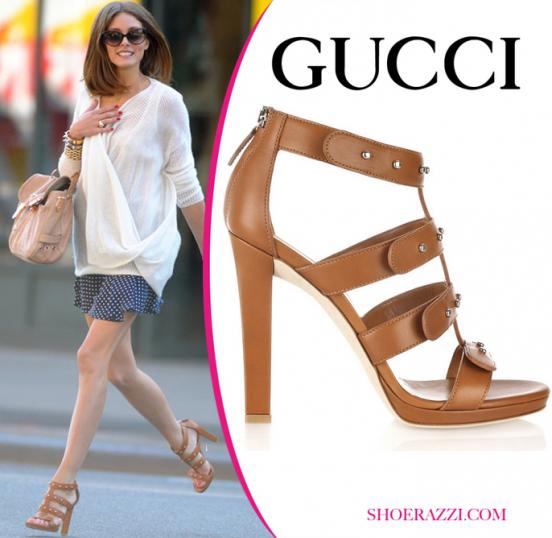 To display the "Mango" Olivia chose a great outfit, just in the style of the brand, and sandals from Christian Louboutin. Shoes from this designer I like, but this model is not very good.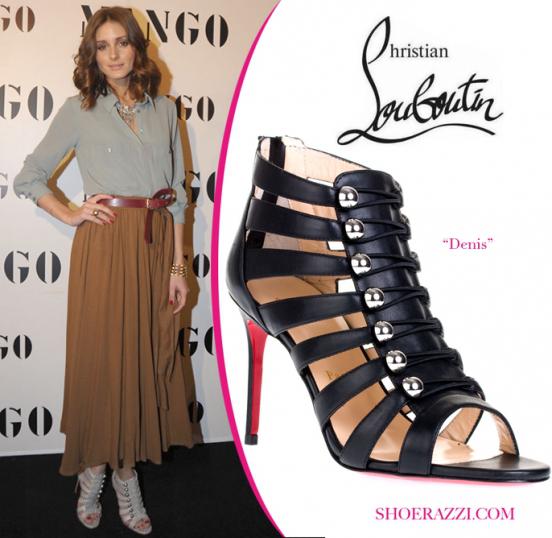 In early 2011, Olivia graced with their presence in a spectacular ensemble and shoes from Kurt Geiger menswear show in Milan. The original model, I like.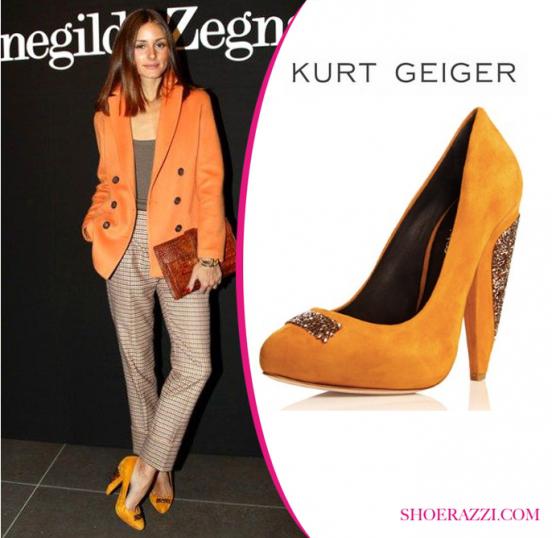 Massive laced boots in black leather from Charlotte Olympia Palermo put on «Peter Som Spring 2011 fashion show». Dovershёnny a casual image looks great in combination with these boots.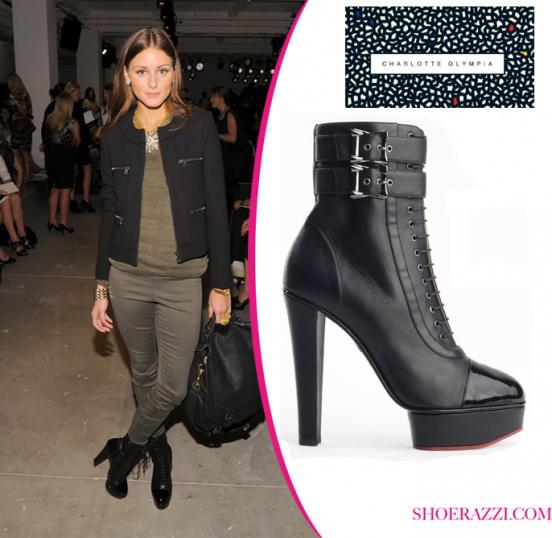 At the party «Timex Launches Originals Collection party» Olivia wore a gentle way, which would be incomplete without suede shoes «Elizabeth & James». This pair costs only 5000 rubles, so for fans of Olivia style will be easy to get them and repeat this bow spring or summer this year. The open spout skin breathe, and she feels more comfortable.