We would look like Ashley Olsen? Dress like Nicole Richie or Olivia Palermo? Or buy clothes in the same style that Rihanna and Kim Kardashian? With today's selection of inspiring spring it will be much easier! We are learning the most harmonious and trendy star outfits, seeing their styles and combinations, in general learn to dress up in the most famous stars and real icons of style.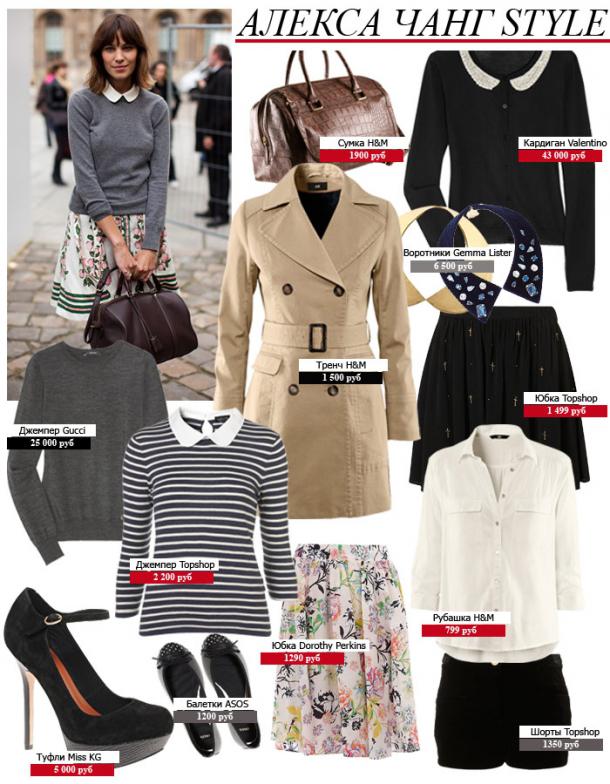 # 7. Alexa Chung
Truly English restrained and concise way this spring is useful in almost any situation. Sweet, lemon-yellow sweater with a high neck, school skirt combined with a feminine boat and classic coats - almost a win-win option! Diversify a strict spring mix help sneakers, leather jacket and denim shorts with a high waist.
Warm and fashionable at the same time a number of shorter tops in pastel shades trend: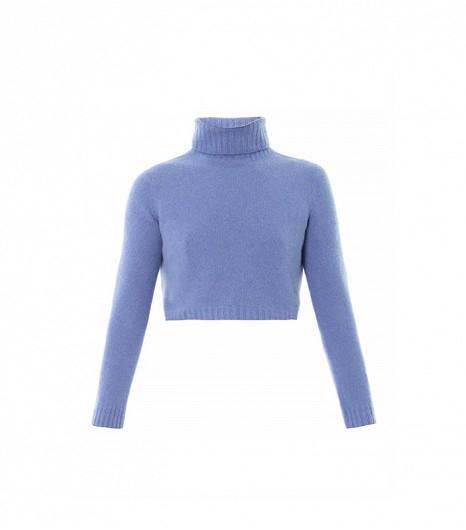 Nenette Merino High-Neck Sweater ($ 690)
Hit this spring - short leather skirt, combined with trendy cowboy fringe: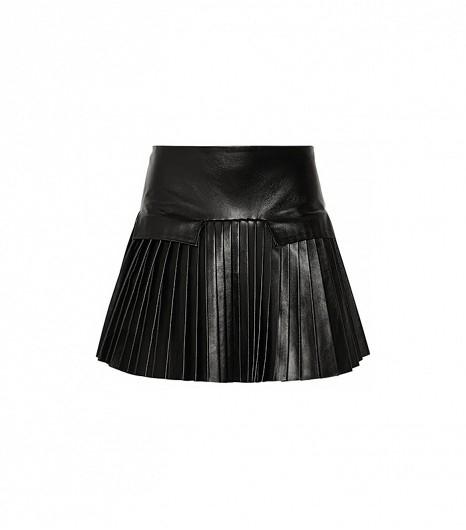 Pleated Leather Mini Skirt ($ 399)
Fashionable and unusual item for any bright spring image - camera bag on a long strap: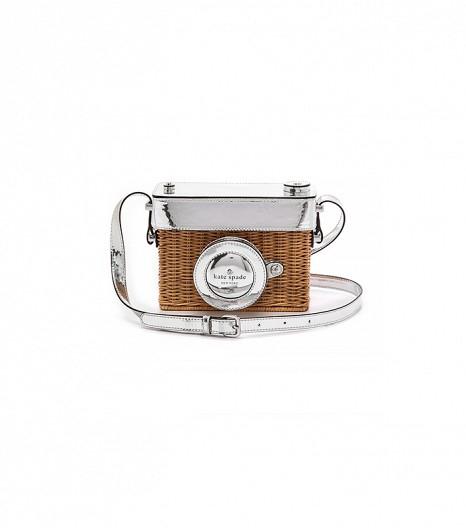 Kate Spade New York Wicker Camera Shoulder Bag ($ 298)
Vintage girly and very comfortable shoes on a small heel stable: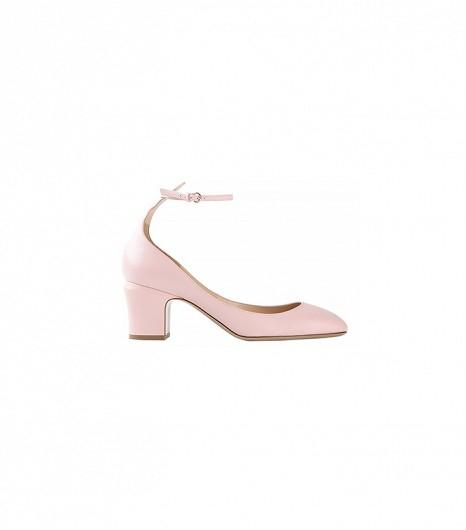 Valentino Garavani Mary Jane Style Pumps ($ 676)
# 6. Ashley Olson
Two words are enough, that would describe a successful casual combination: elegant minimalism. Ashley Olsen often chooses discreet, time-tested classic outfits, as opposed to its more relaxed in this respect sister. Can not decide what to wear? Black dress classic cut-long almost to toe - a versatile and safe choice!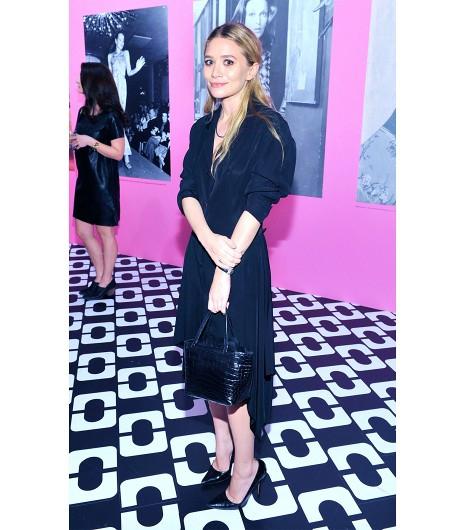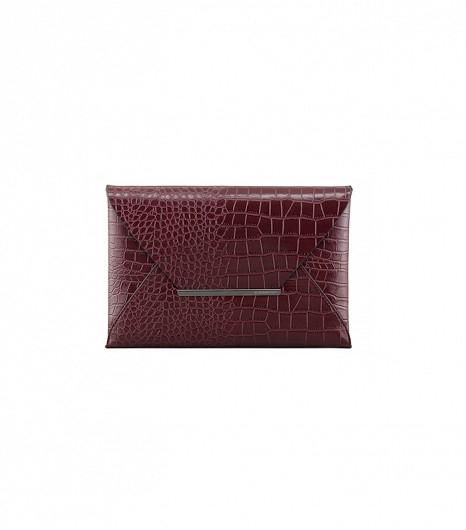 BCBGMAXAZRIA Crocodile-Embossed Envelope Clutch ($ 88)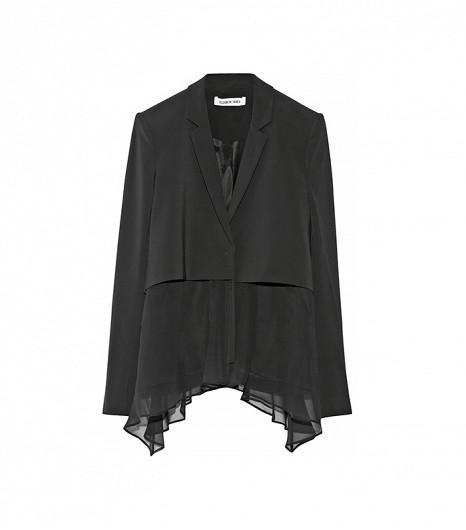 Elizabeth and James Mckayla Crepe And Silk-Chiffon Blazer ($ 485)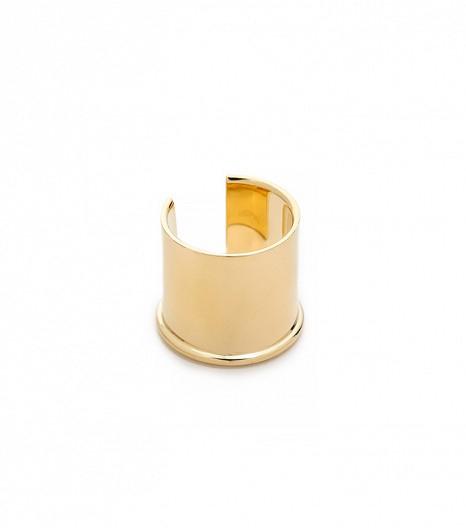 Elizabeth and James Bau Ring ($ 85)
#5. Kim Kardashian
Kim recently shown the world his new style. Now she dresses not as a teenager, and picks up more mature and sexy outfits. This spring, she opted for the plain things classic cut in a restrained and luminous palette: milk, beige, sand, sky blue. And, of course, only from natural materials.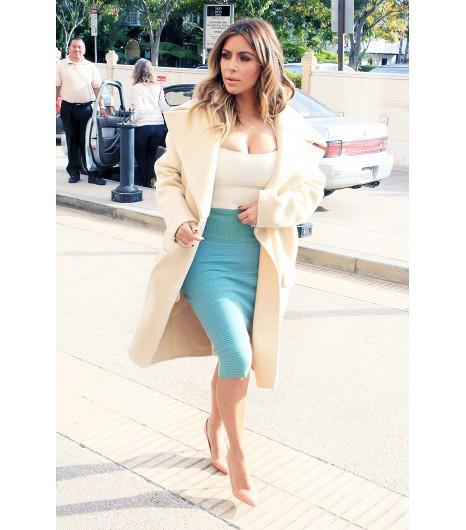 Wool elongated camel coat color: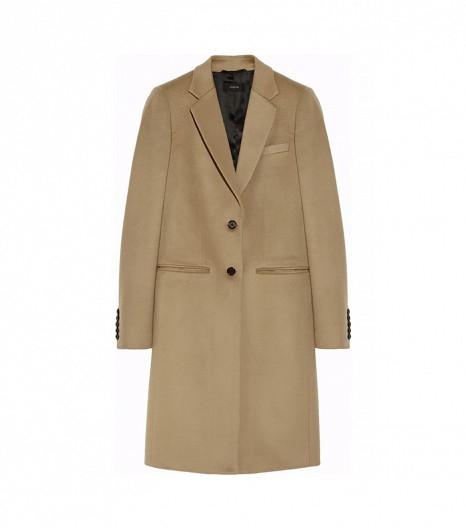 Joseph Man Wool And Cashmere-Blend Coat ($ 895)
Let us follow the example of Kim Kardashian and update your wardrobe a new pencil skirt. A worthy alternative blue cotton skirt - Trendy leather.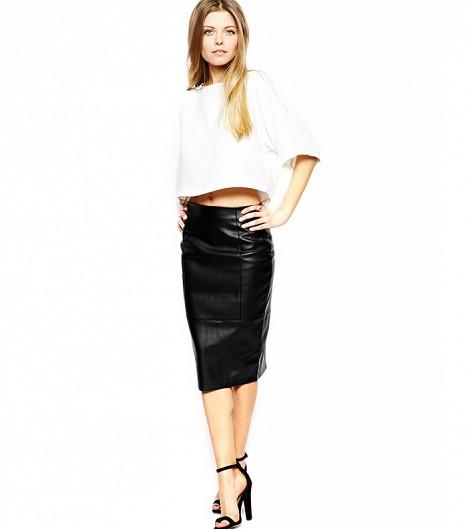 ASOS Pencil Skirt In Leather Look ($ 56)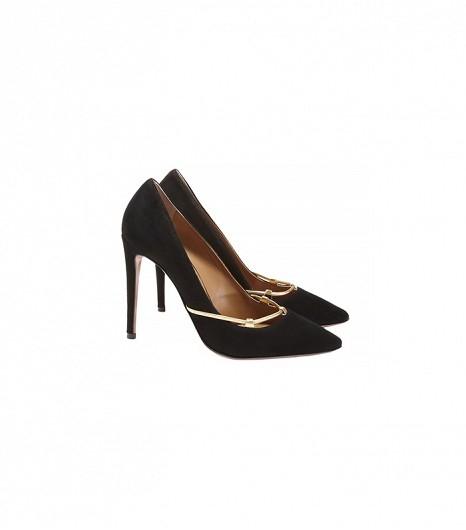 Aquazzura Black Amelie Pumps ($ 695)
#4. Nicole Richie
Richie left a bohemian style in the past for the sake of new exquisite images. However, even in such a seemingly ordinary everyday attire, feel fraction of its former glamor and chic. Nicole keenly follows the latest catwalk trends: in her wardrobe settled down with a cold nose pumps and long silk shirt to plow in ethno style.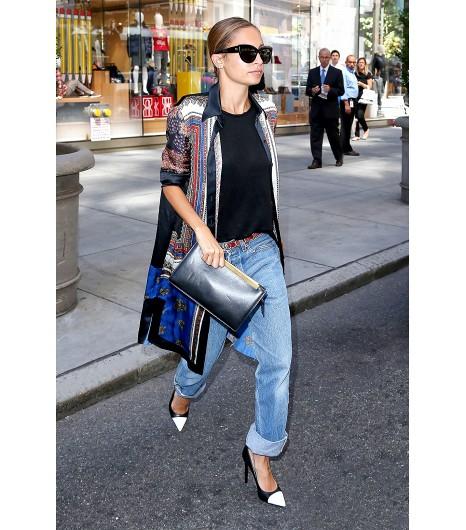 .
When it comes to prints, Nicole is usually drawn to the elegance and intricate designs of the brand Givenchy. What would you do not have to rob a bank for such luxury, we picked the most democratic and affordable solution:
Givenchy Antigona Medium Flames Pouch ($ 364)
Extensive, practical men's jeans on a star - is not news, but the hit 7/8 length and casually rolled up trouser legs - something that is necessary in this season! We offer interesting variant - slimming and lengthening legs shortened trousers in trendy striped prints.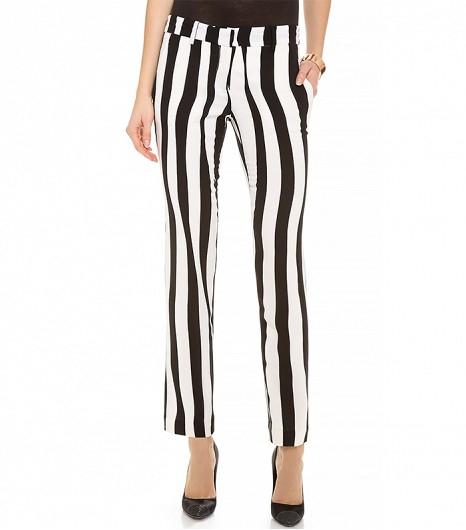 # 3. Olivia Palermo
Style Palermo always well thought out and just perfect! The style of dress she wants to emulate many, but not all succeed. Fortunately, we found a recipe for her stylish image: half attire - femininity, the second - in the best traditions of fashion this season, plus at least one thing to be a bright, juicy and vibrant colors. The resulting cocktail season to taste exquisite ornaments!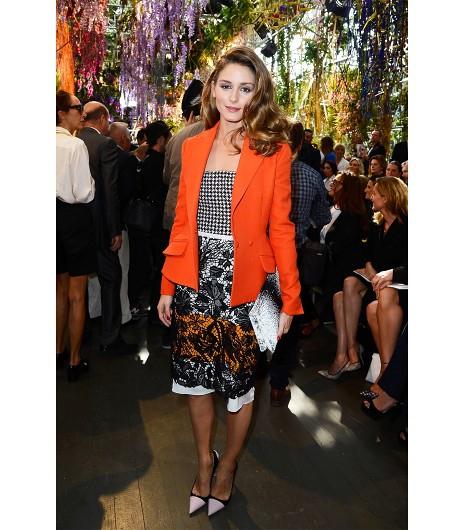 Do not like the skirt? Do not worry - silk skinny pants with elegant oriental patterns you exactly like it should be!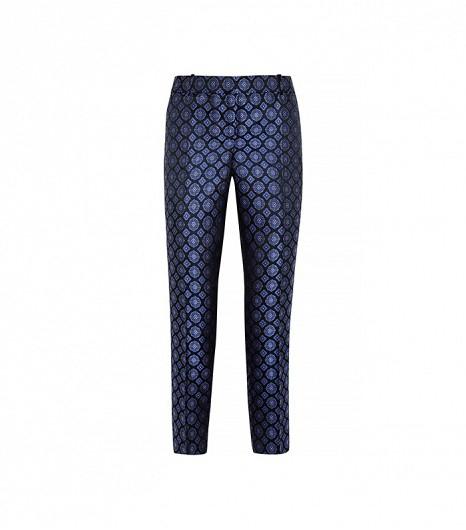 Café Silk-Jacquard Capri Pants ($ 200)
Olivia seasons often their unusual and spectacular images of handbags and accessories. She was the envy - trendy fur clutch in two popular colors this spring.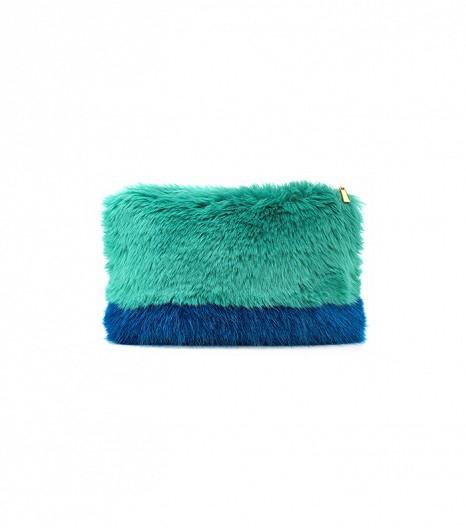 Shrimps Blue Fur Effect Vincent Clutch ($ 325)
# 2. Reese Witherspoon
Classic and modern at the same time daring outfits Reese - something that is definitely worth taking note. This spring looks like a star on the catwalk, combining everyday life popular print peas, denim and straw hats on their favorite brands, J.Crew and Tory Burch. Not least in the form of star takes kolorblok, and interestingly not in dresses and accessories. The combination of bright red sandals and solar bags worthy of imitation.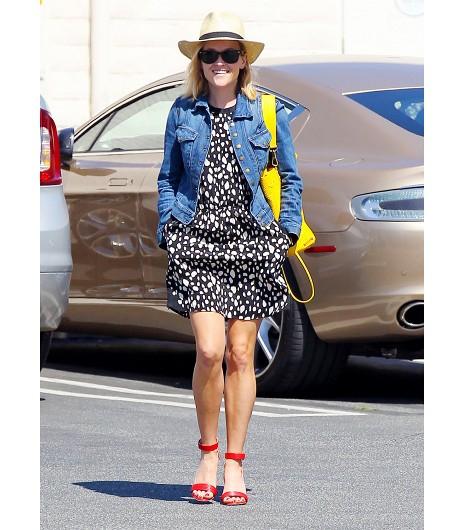 Sunglasses Ray-Ban - classic favorite Reese. This spring, she chooses a popular form of points from least popular brand.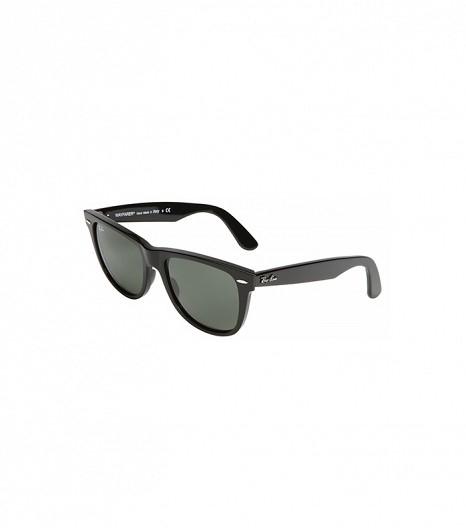 Ray-Ban Classic Wayfarer 50mm Sunglasses ($ 155)
Black and white combinations and smaller prints this spring popular as ever: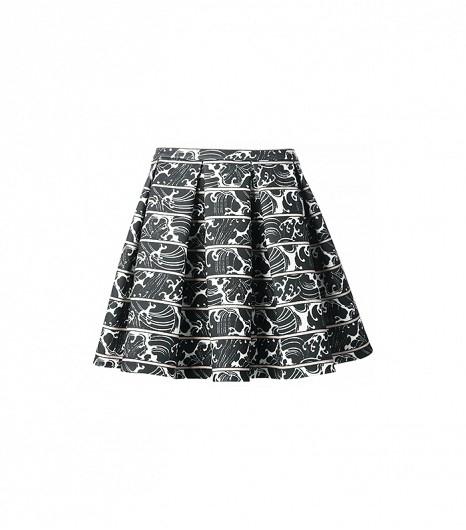 Elizabeth & James Morrison Printed Skirt ($ 471)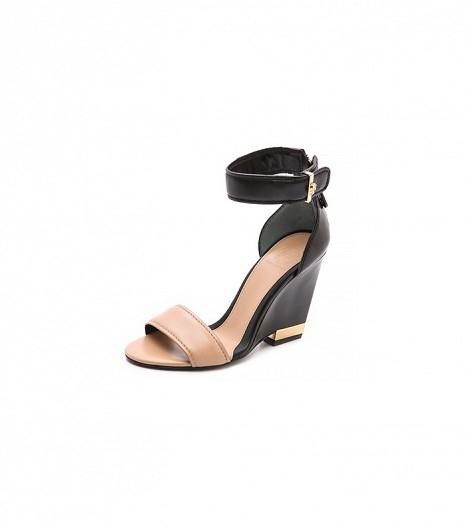 Tory Burch Carolyn Wedge Sandals ($ 325)
#1. Rihanna
This spring, the star is clearly inspired by the style of the sport-chic. That does not prevent it continues to combine incongruous, to experiment and to cause envy in others for its bright and original style. In daily life, hard to wear a cap, combined with a veil, pants and jacket dimensionless, but you can re-create something as spectacular.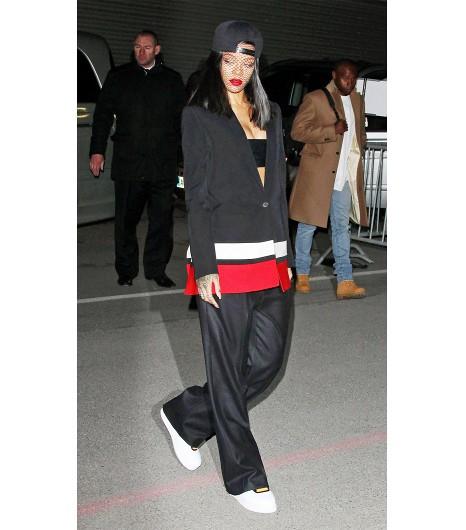 No one tends Rihanna this season in men's jacket. We propose to go even further and try a military jacket, shortened according to the rules of the fashion of spring.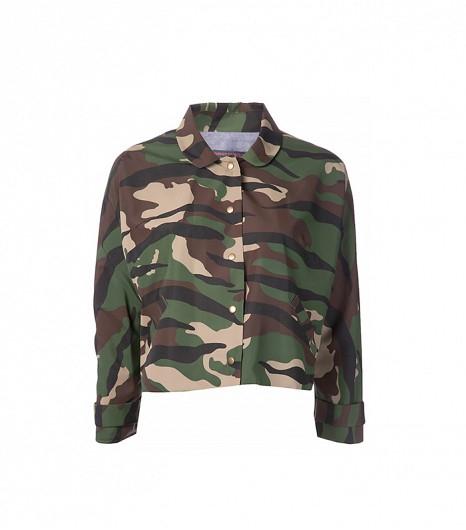 Harvey Faircloth Camo Print Jacket ($ 450)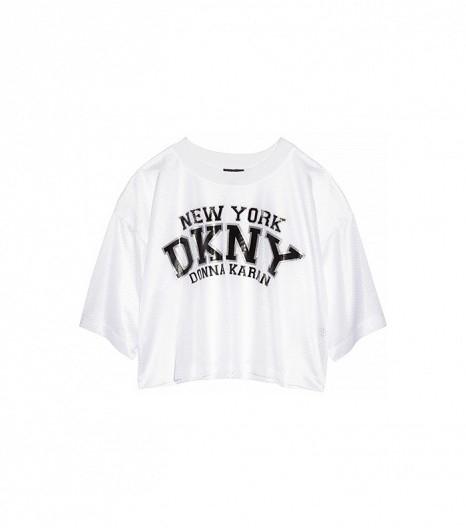 DKNY Cropped Printed Mesh Top ($ 95)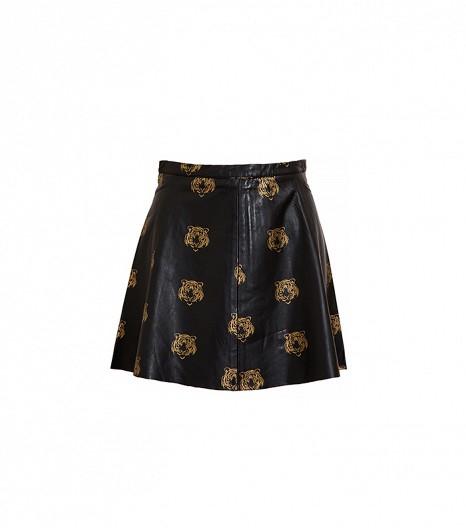 Love Leather Tiger Printed Leather Miniskirt ($ 456)