Continued.
In 2005, the fashion house Valentino Couture realized the dream of all girls in the world, and one in particular, making for Penelope Cruz incredibly beautiful dress with print in the form of exotic flowers. I'm sure that as soon as she appeared in this dress at the Cannes Film Festival, all the fair sex rushed to shops to look something like this, or pricked tails to the masters of sewing. Again, the dress is amazing, and even sultry Spaniard in him ... In short unearthly beauty!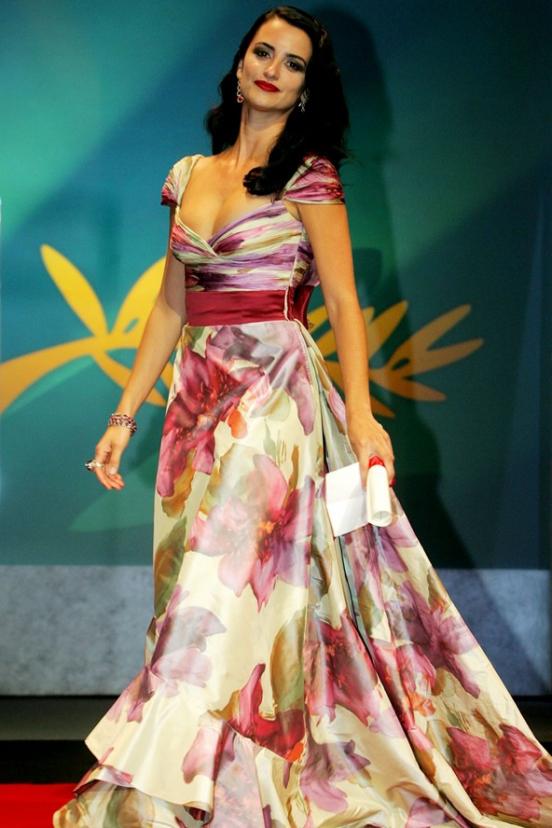 "The miracle in feathers" - Naomi Campbell. Dress on the black panther, though a bit strange, but it sits well, and for his 37 years (in 2007 it was just so much) it looks over. Top Models 90 - is generally a separate caste, which seemed to have its own elixir of youth. Ostrich feathers which went on to create dresses for Naomi, I'm sorry, but c'est la vie, as the French say, to the same Campbell has always belonged to a minority and do not adjust to cry PETA.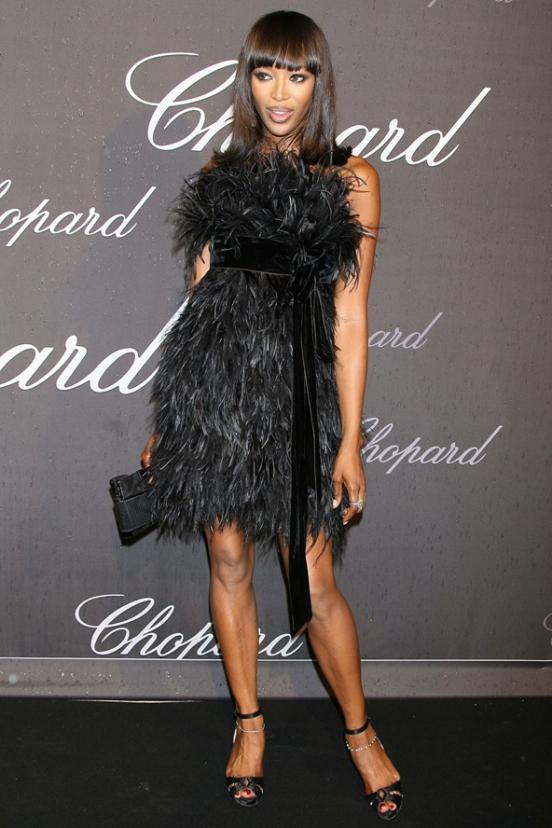 The image flashed a million dollars in 2007, the actress Rosario Dawson. Skaters Dawson chose for the premiere of Quentin Tarantino's "Death Proof" shimmering dress Dolce & Gabbana. Add a picture of the Hollywood smile.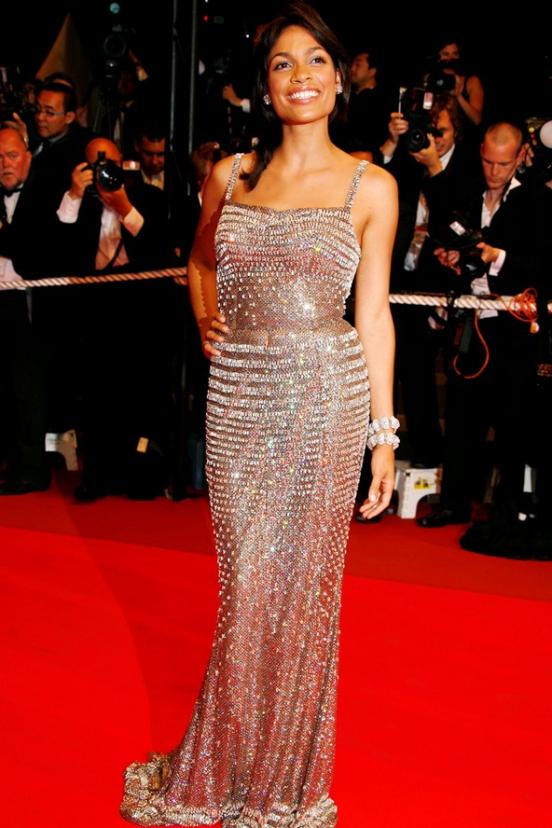 You know why I almost never like images Kirsten Dunst? Therefore, it is necessary to move forward. Slowly but forward. And not in a circle, like her. It does not change herself and her outfits are cyclical, sometimes you can even imagine what it will be next time. Chanel dress worthy of praise, but can not be called a perfect bow ...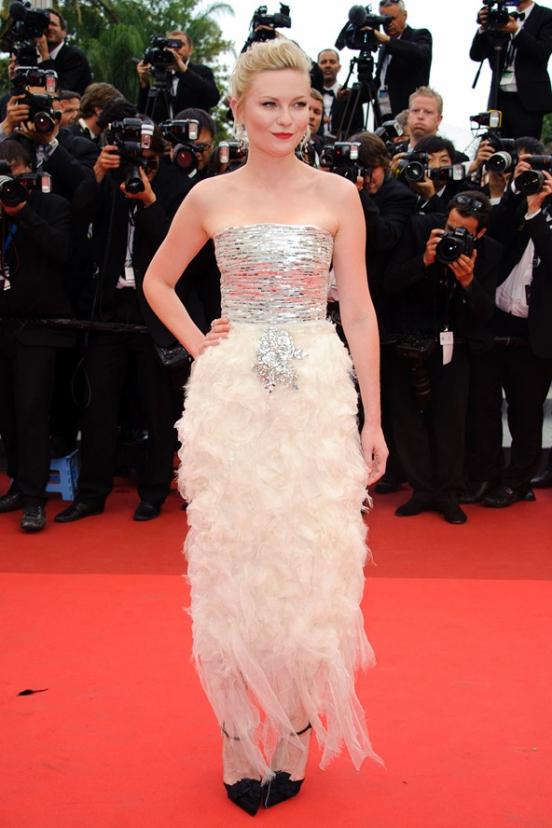 At the premiere of the movie "Her Heart" with Angelina Jolie in the title role (by the way, is one of the few films of this actor, I have not looked) Mischa Barton was in a light gray dress with a beautiful assembly at the waist. The image on the 4-plus, because dress figure Misha somehow does not want to stay ...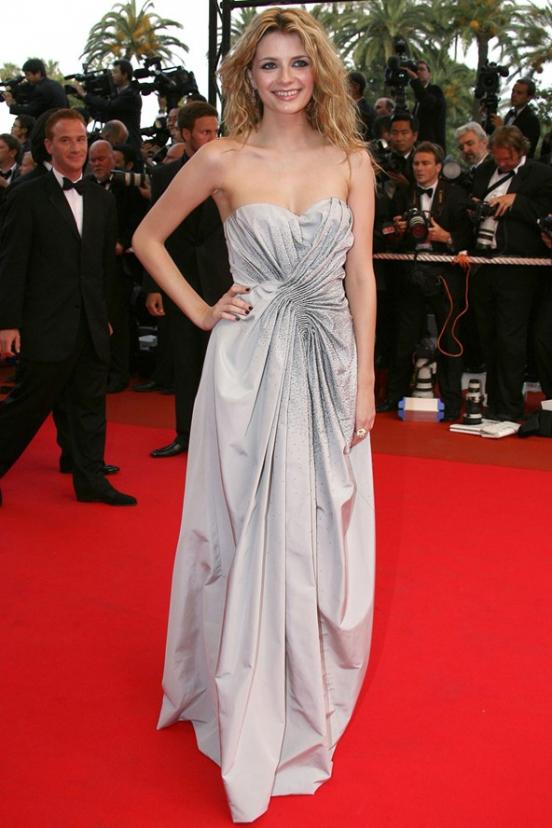 Gemma Ward called porcelain angel Australia, but this bird has long been replaced on the podium Australian Miranda Kerr. Gemma does not appear on the covers of magazines and exhibits clothing from the platform, but a year ago she starred in a cameo mermaid in "Pirates of the Caribbean: On Stranger Tides." But in the photo model posing in a daring ensemble, which in 2007 was named a breath of fresh air in Cannes.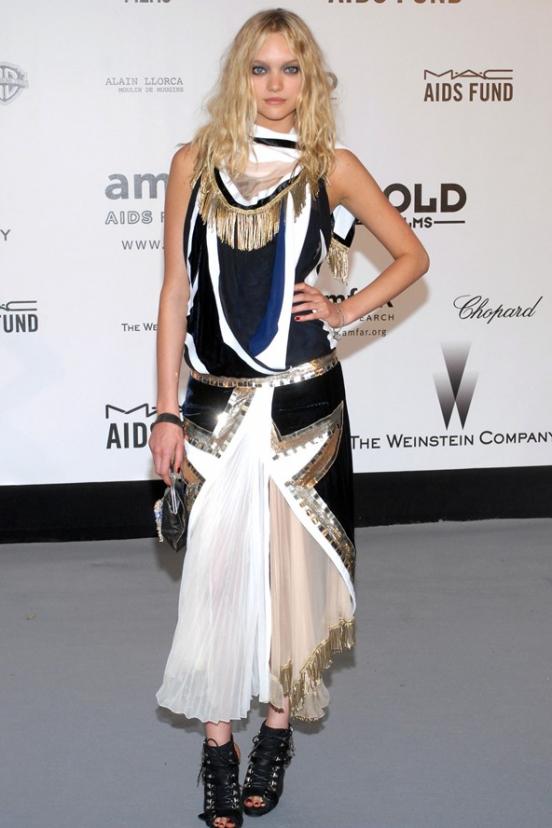 If Eden really live birds of paradise, Eva Green is one of them. Very beautiful, rich image of Christian Dior Couture inspired by Japanese geishas can not help but attract attention, especially as a woman with a look ahead of us. Well, that's just too shy to ask, "she barefoot?". Dismiss, barefoot, we can only be one - Agutin.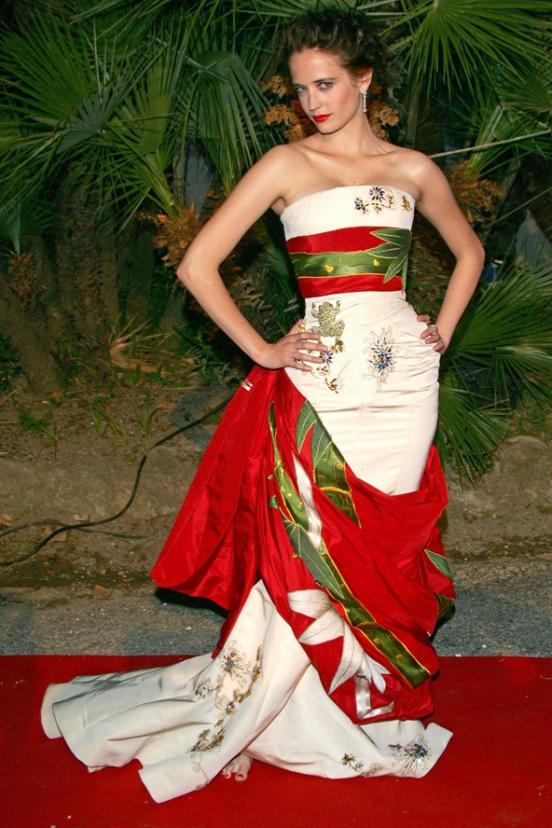 The noble image of Jean Paul Gaultier Couture Carrie Washington appeared on the red carpet of the festival in 2007, but the designers, I think, were wrong with the belt. This sash resembling a rope for pulling, then inappropriate.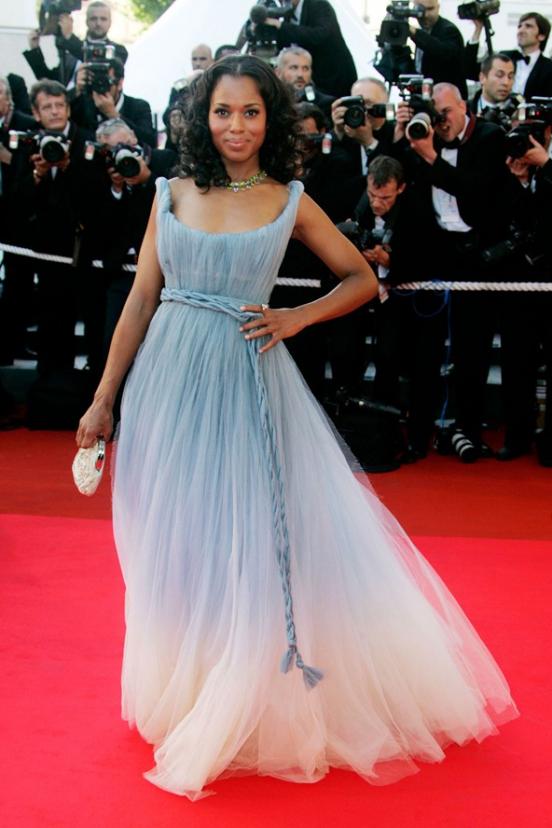 Simple purple dress with a large bow - this is not what we are used to seeing on Dita Von Teese, but even in such clothes, it maintains the tradition of burlesque - red lipstick forever alone. This, incidentally, in 2006.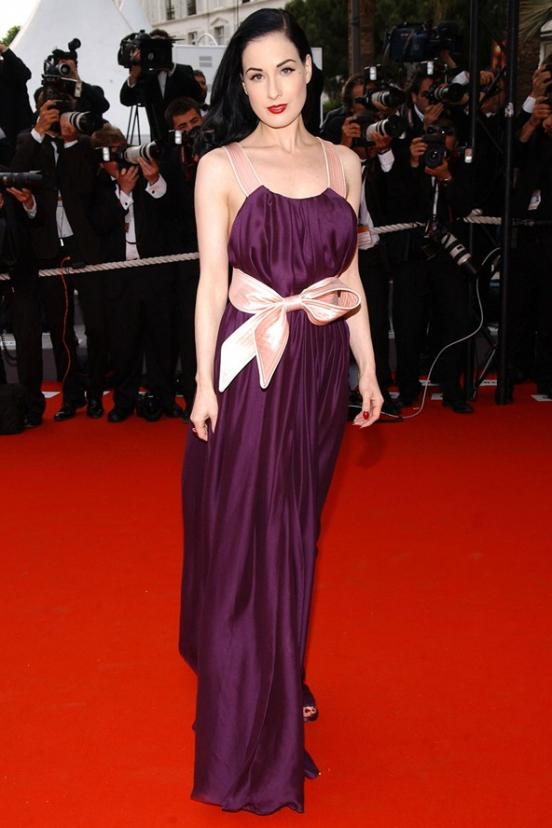 Gwen Gwen Gwen Gwen Stefani ... Dazzling! It looks great even without his favorite scarlet lipstick, but the fleece I absolutely do not like.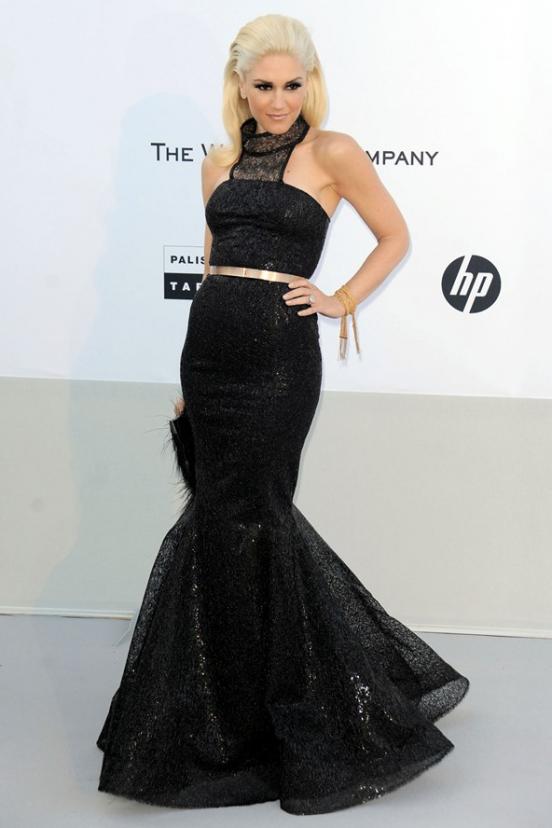 The historical moment at the Cannes Film Festival '95. Sharon Stone successfully postebatsya over paparazzi flinging her skirt by Valentino, which were not under her panties or as often happens with the absence of their stars, and quite decent shiny shorts.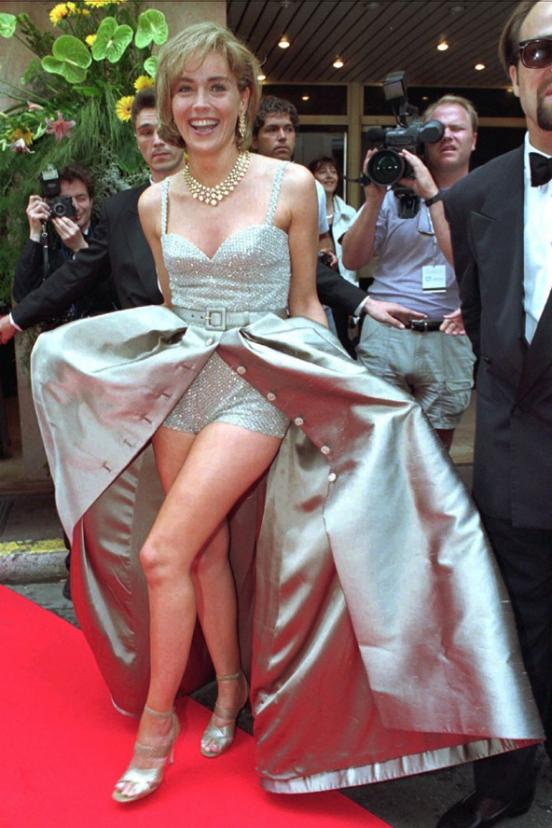 The eighth Cannes Film Festival in 1955, the peerless Sophia Loren appeared expensive in every sense of dress, which was framed by a fur shawl and a multimillion-dollar jewelry. Sophie is incomparable, and in this dress right now down the aisle.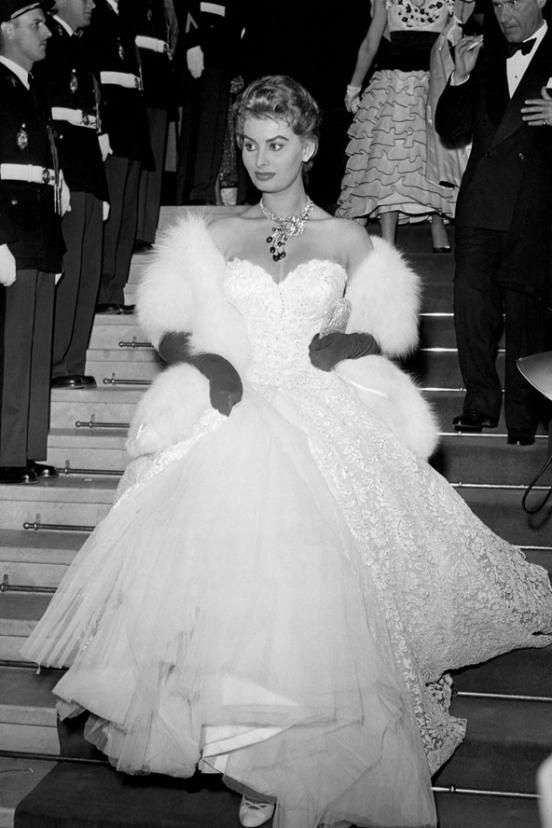 Shirt as it is. I do not understand, do not understand and will not understand the beauty of this dress by Chanel Couture. Michelle Williams, too, neither fish nor fowl (sorry, fans).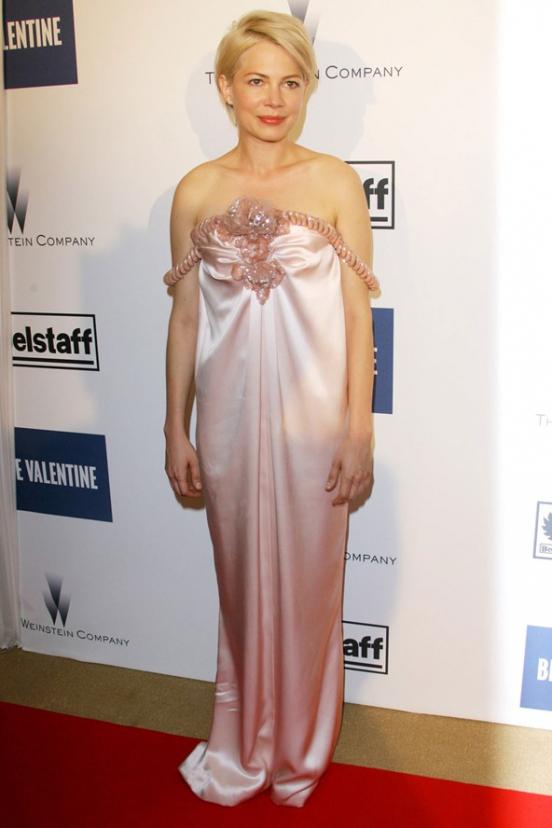 French model and actress Noémie Lenoir in a dress with an abstract pattern remembered editors «Glamour», and so they included it in the list by writing "You can love it or hate it the image, but you've never forget about it?". Hmm, acid orange and true cuts, but not the soul or heart, and eyes. This color is not good for them - a fact.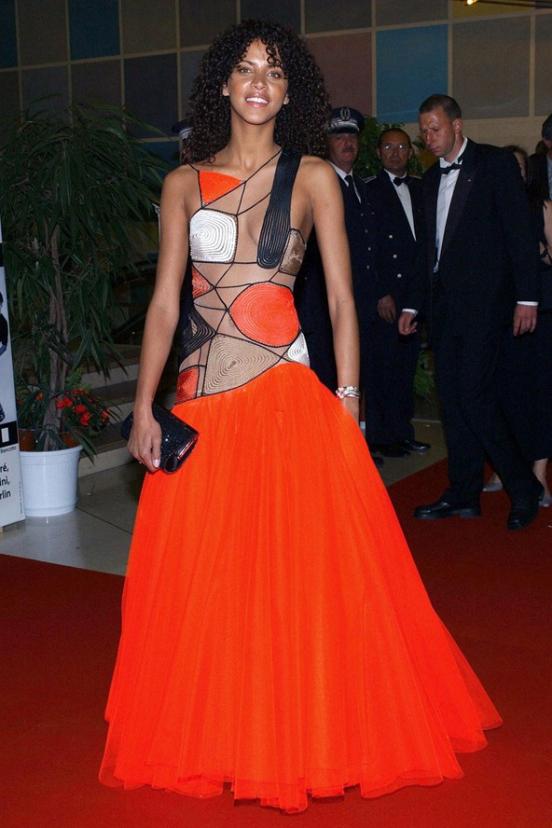 Already 11 years ago, Laetitia Casta appeared in this dress in oriental style, though that day she missed with the event, because it is not Buddha's birthday and the premiere of "Moulin Rouge" in Cannes ... hitch left.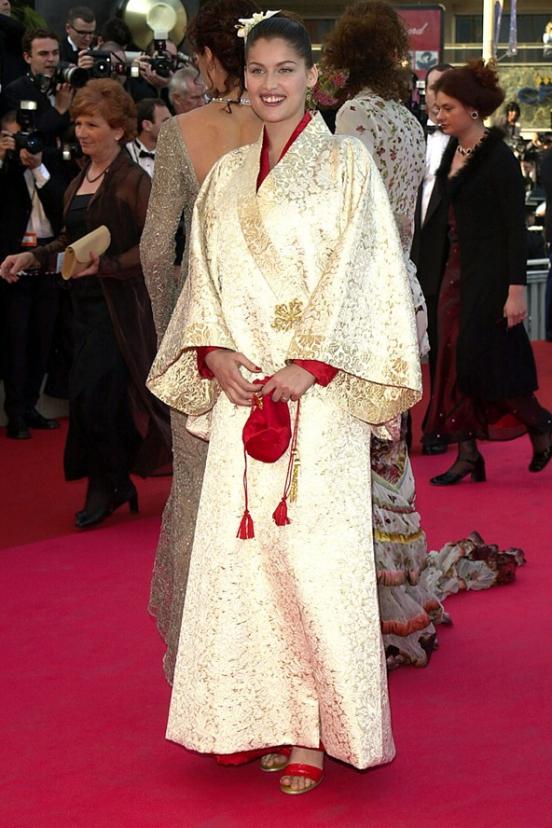 Cannes, 1997. Bruce Willis flirts with Milla Jovovich, succumbed to her exciting dress made of like liquid gold.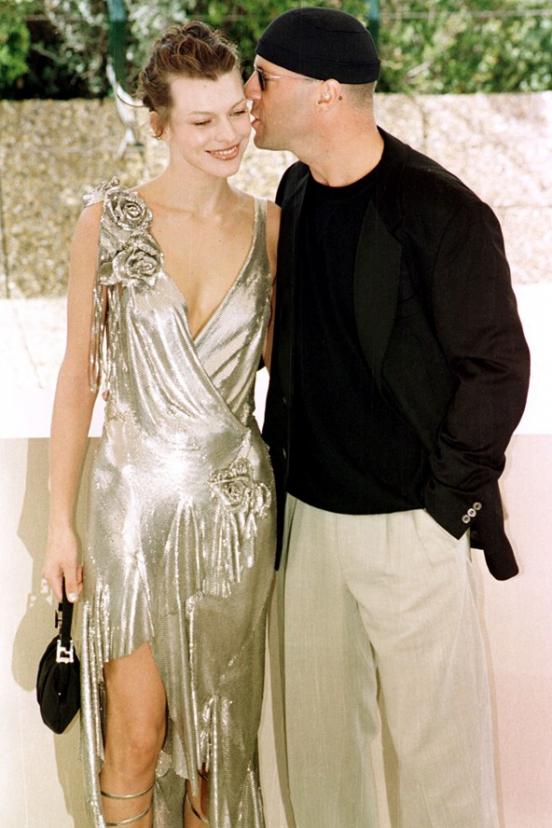 2007. Claudia Schiffer and her dress to the floor.