One of the most beautiful and talented actresses of our time, whose name is on everyone's lips, does not need to represent it, because the world knows their heroes in person. Angelina Jolie - Actress, Get One "Oscar" and three "Golden Globe", mother of six children, the wife of Brad Pitt and UN goodwill ambassador - painted on the coming day of his life. The plans of her shooting the film "Cleopatra", the wedding with civil husband, as well as the continuation of its charitable activities. In addition, Brad is not against the replenishment of the family, so if from overseas comes the news of the pregnancy of Angelina, you can not be surprised. In his 37 this woman has achieved a lot and I know that for most young girls she is a real role model, so the post with her personal photos do not do it would just be an unforgivable mistake. Angie in everyday life, what is it?
Young Angelina at home: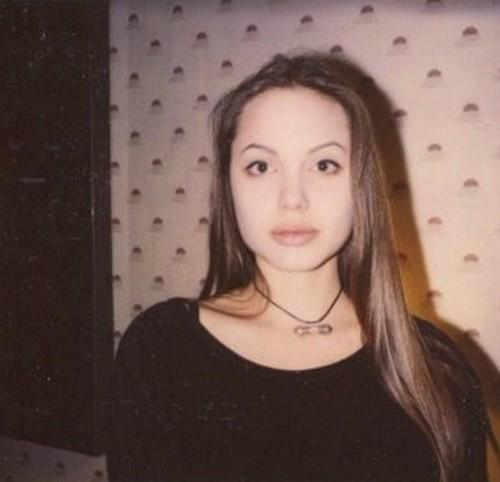 Angie and Brad with groupies: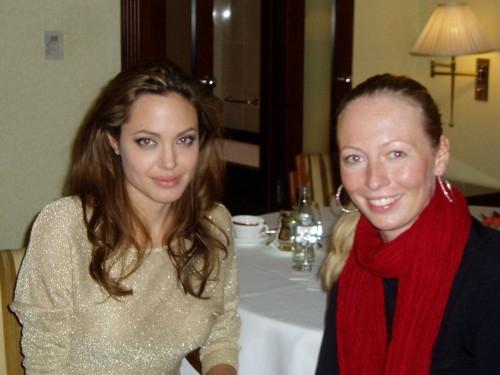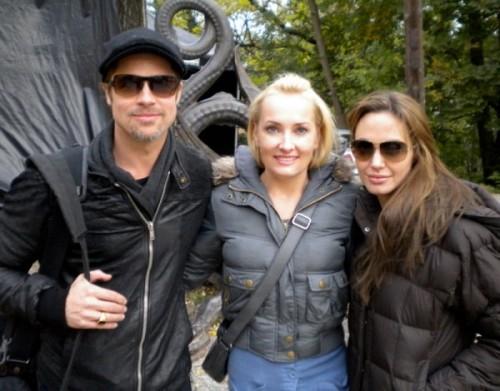 Angelina and her first son - Maddox: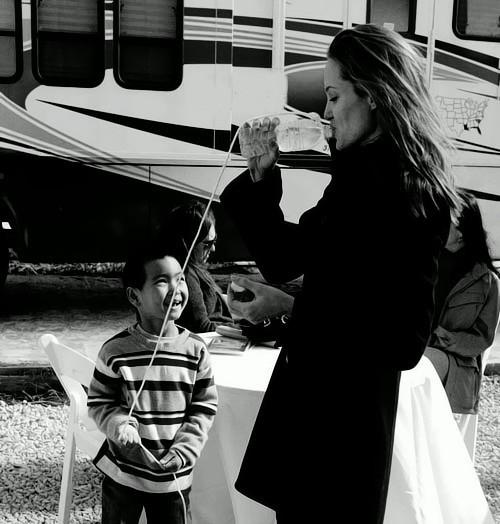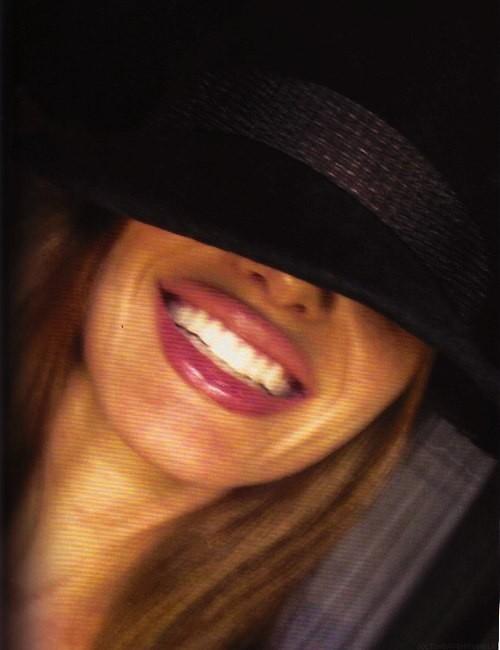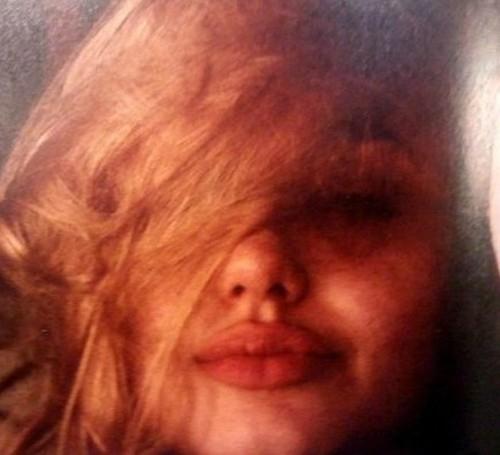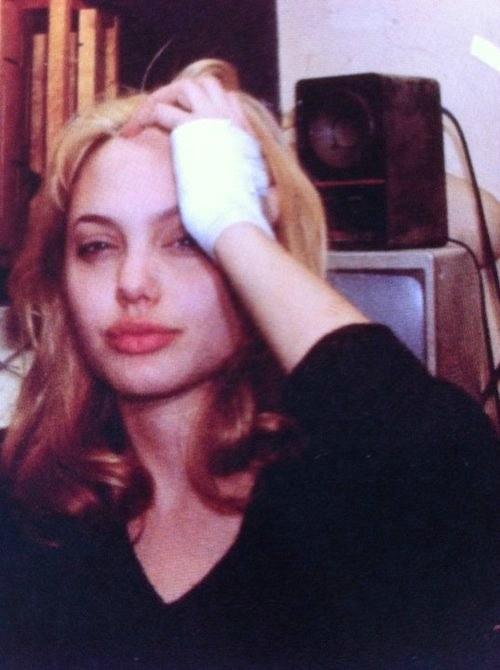 Jane Goodall: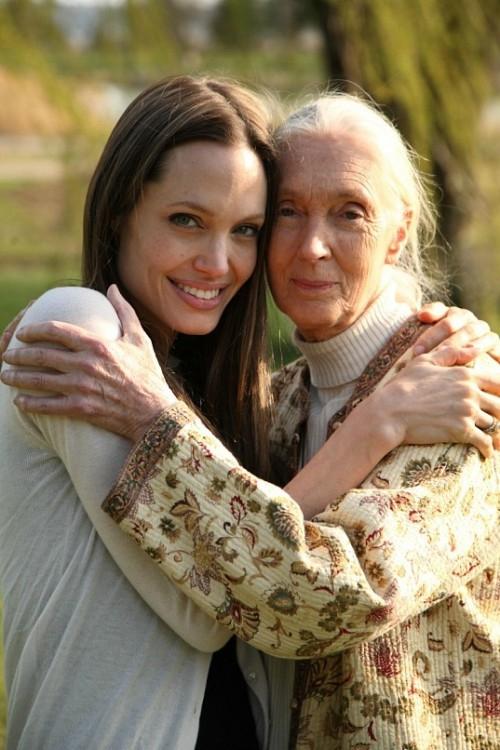 Family photo: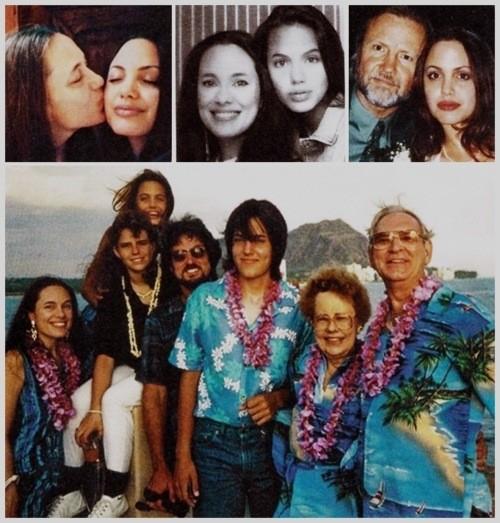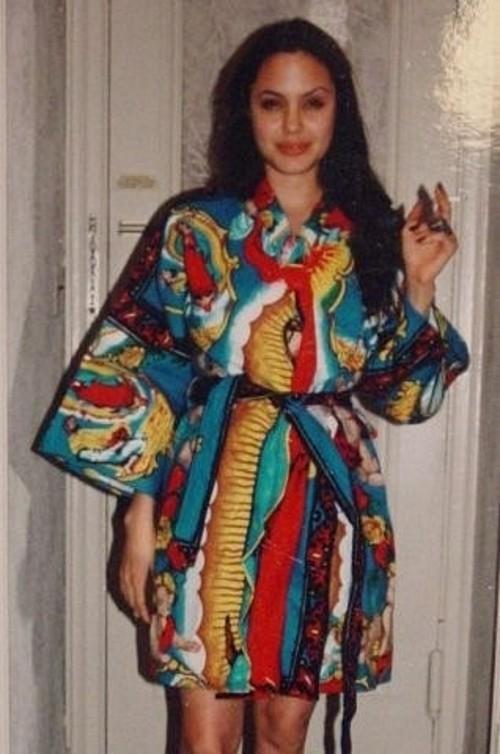 Angelina having fun with friends ...
This photo actress sent to his father as a Christmas cards: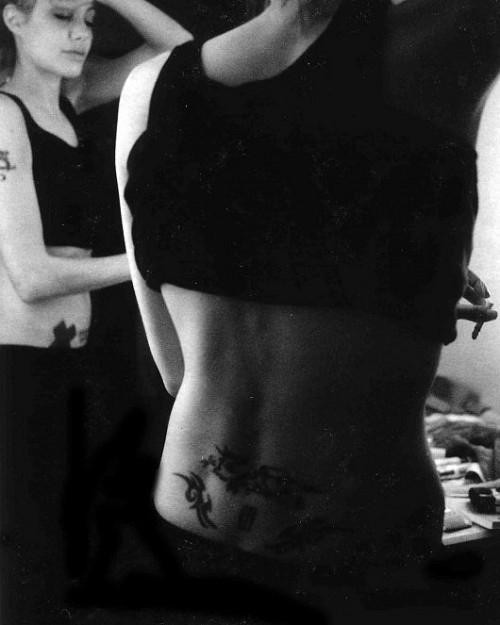 Angelina on the set of the film "Girl, Interrupted»: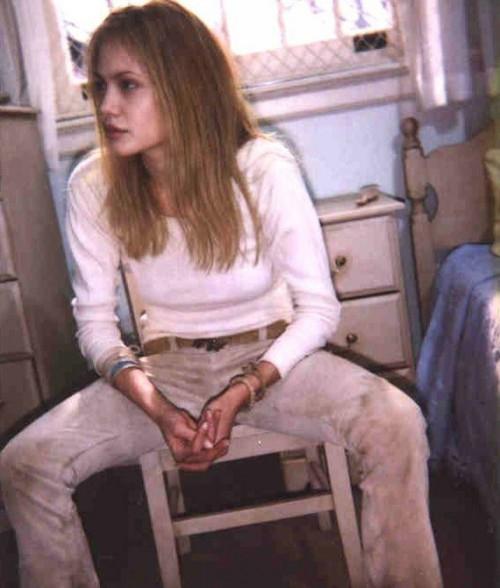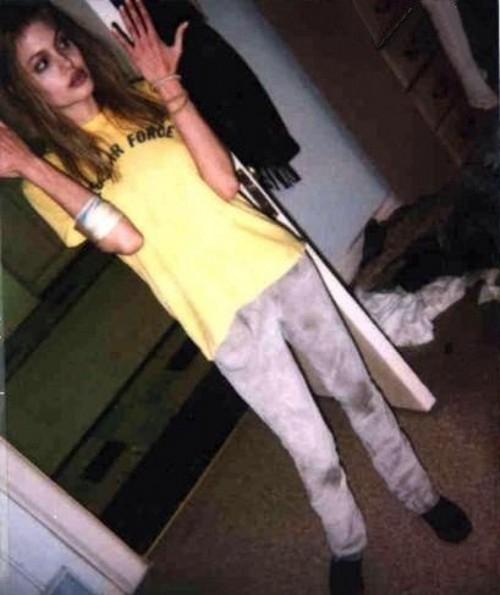 Behind the scenes of a photo shoot for «Esquire»:
Karaoke with "copy" Elvis: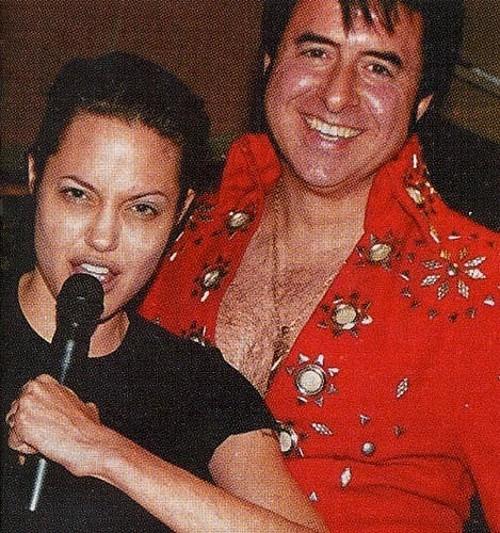 Jolie with Russian TV host Svetlana Sorokina: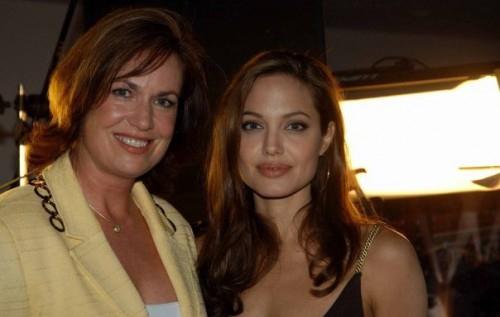 With her first husband Jonny Lee Miller:
Children's and teenage pictures ...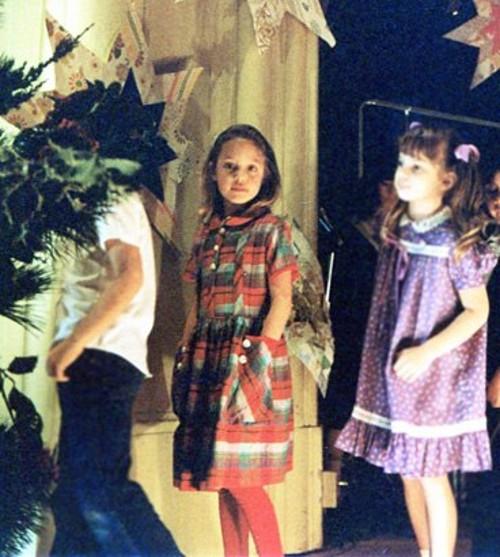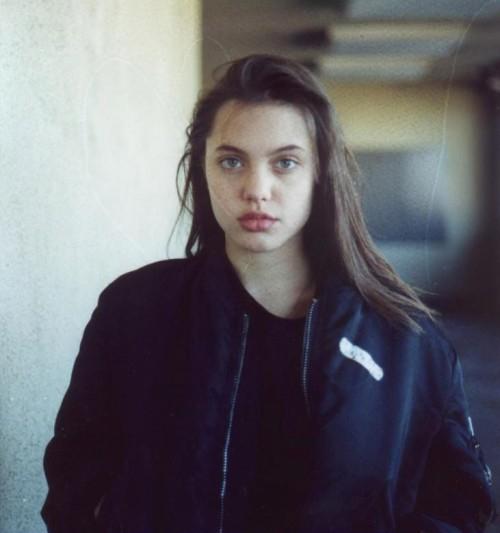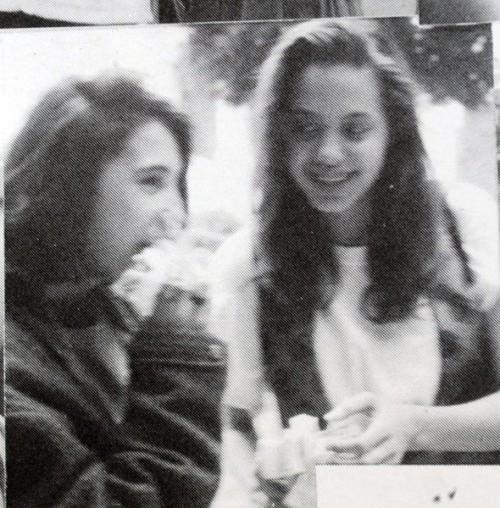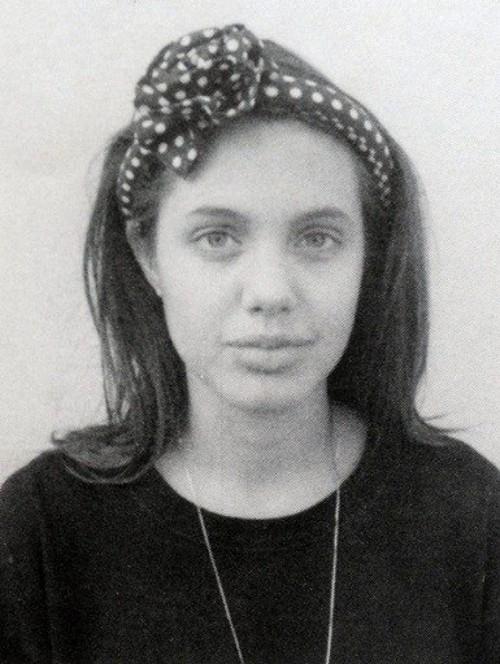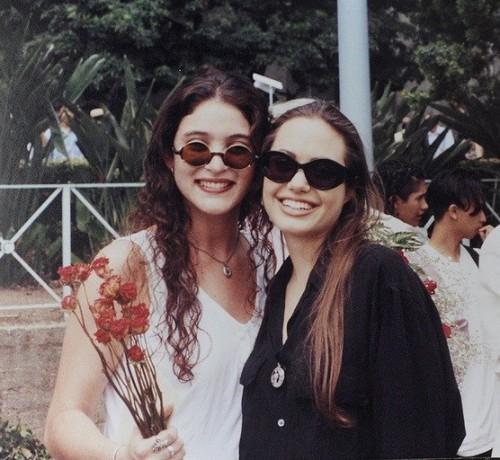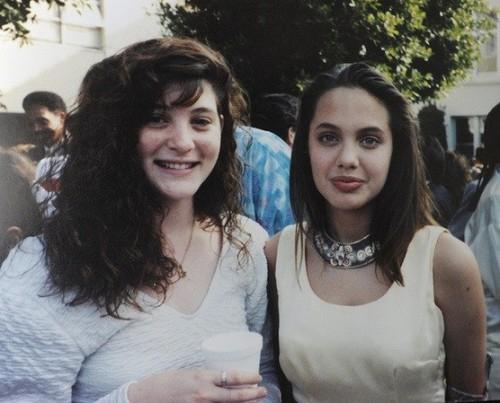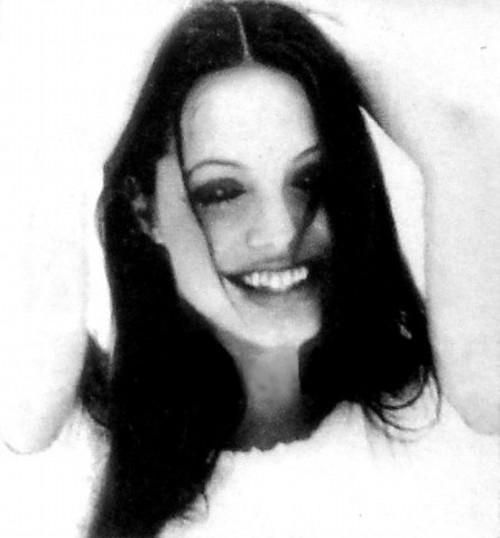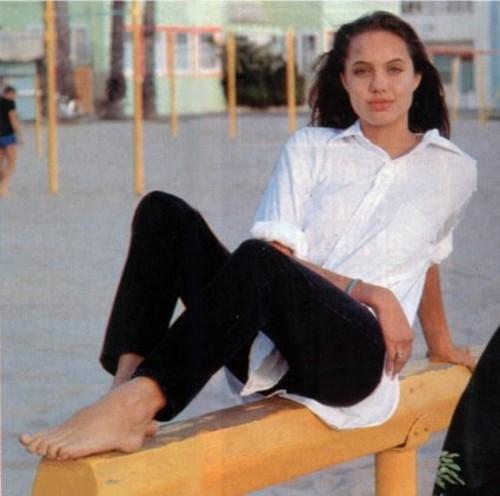 Photo made Brad Pitt for the magazine «W Magazine»: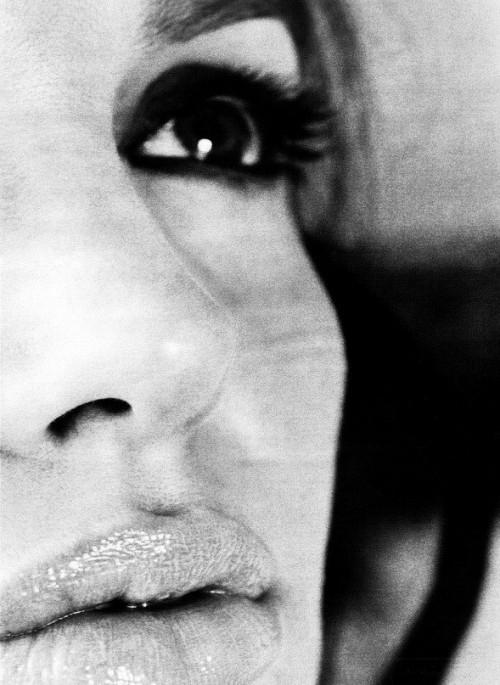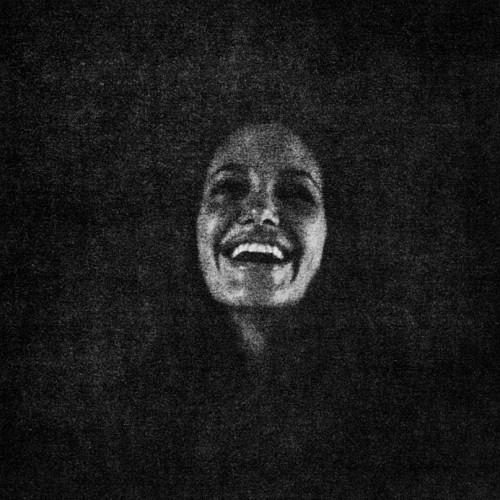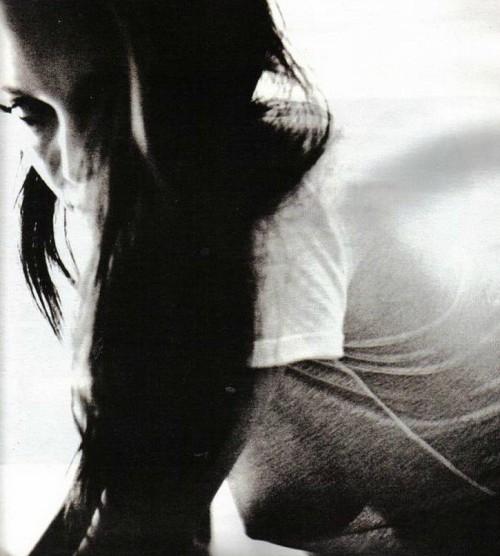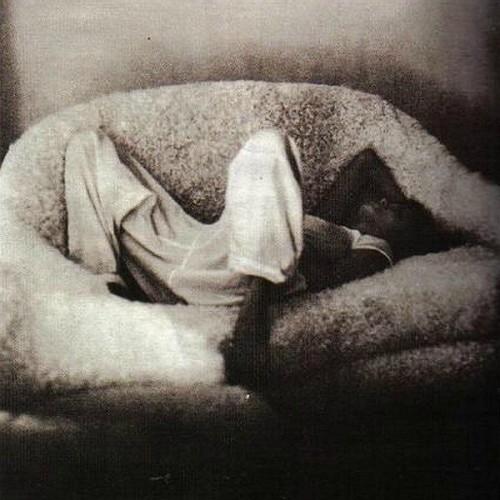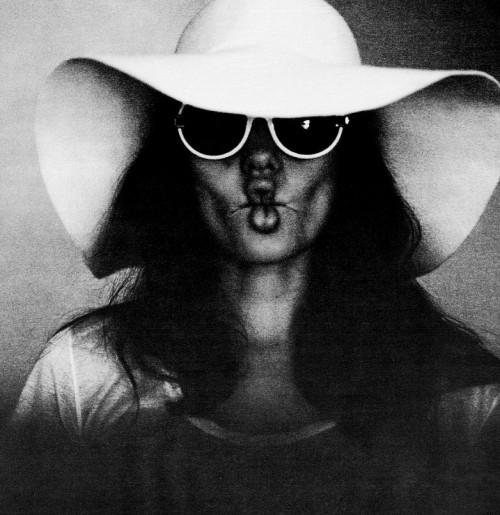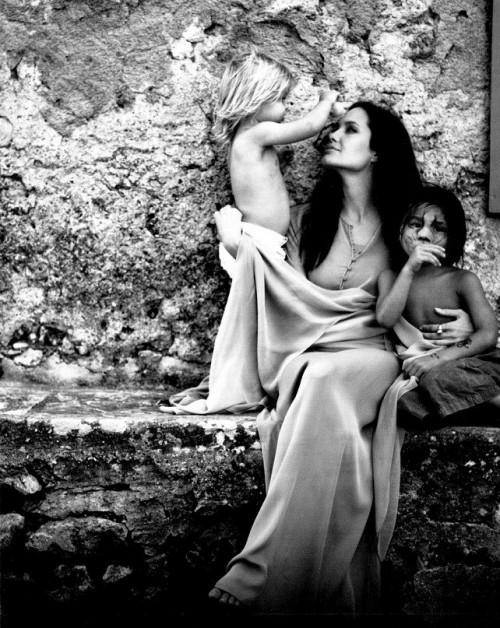 A series of photos of Angelina and Brad with the filming of "Mr. and Mrs. Smith", who was lying in the archive for many, many years (compromising still :). Charm as good!