Lithuanian artist from Vilnius Česlovas Chesnakevichius (Ceslovas Cesnakevicius) in his work blurs the line between art and photography.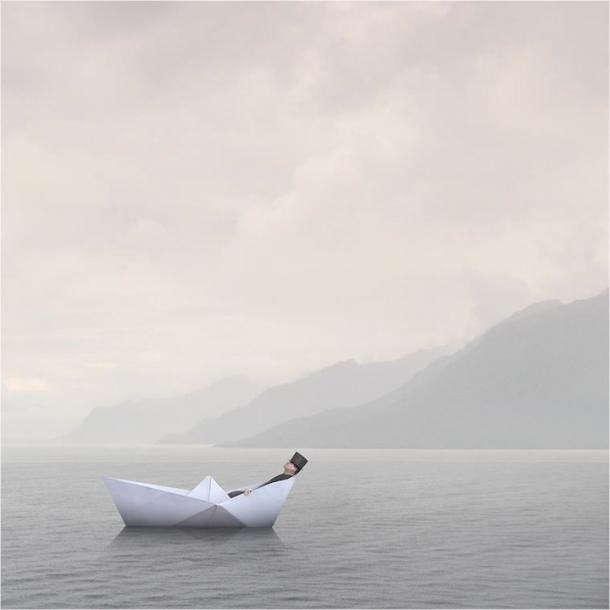 35-year-old photographer started shooting more than a decade ago, and claims that he was in the world of photography in order to be able to create surreal worlds. In his works Česlovas often uses images of clouds and the moon.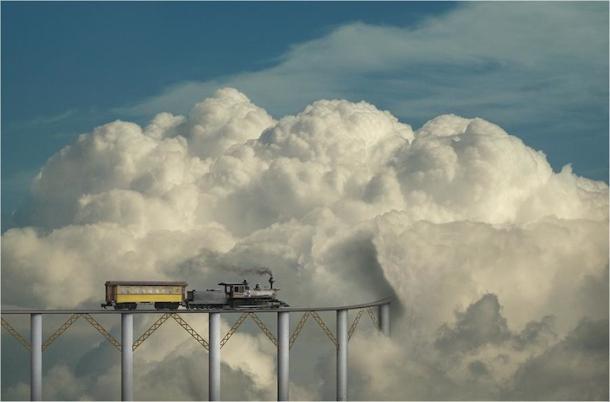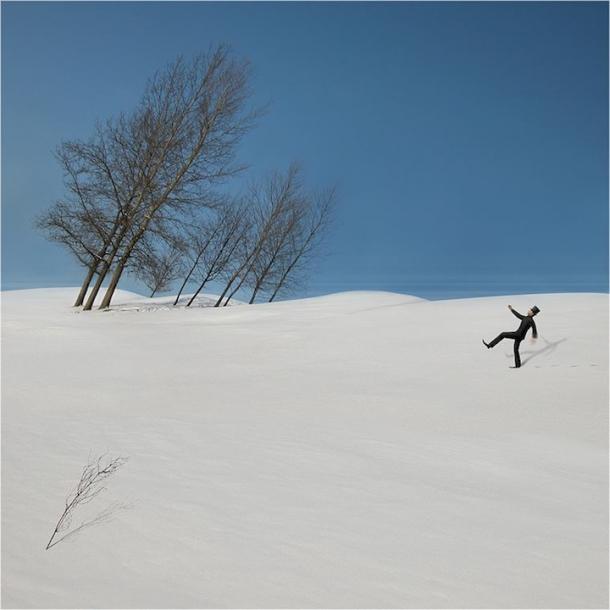 Almost all the characters and objects familiar to us live in the clouds, which are not always happy. But at the same time, each of his works transmits beautiful and pure feelings. This makes us think that outside of our little world. Unusual illustration in which the heavens trees, trains, light evoke naive experiences from childhood, bordering the devastation and apocalyptic.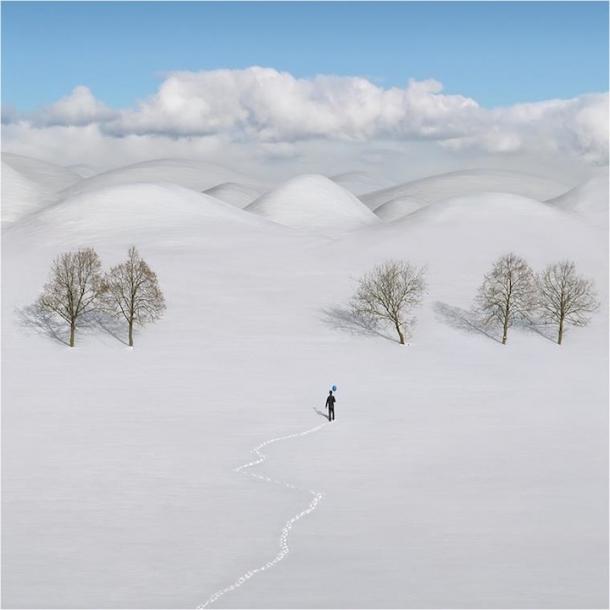 For each photo artist - is deeply personal. As he tells us, in each of my work has its own little story. All my images come to me depending on my experiences and impressions.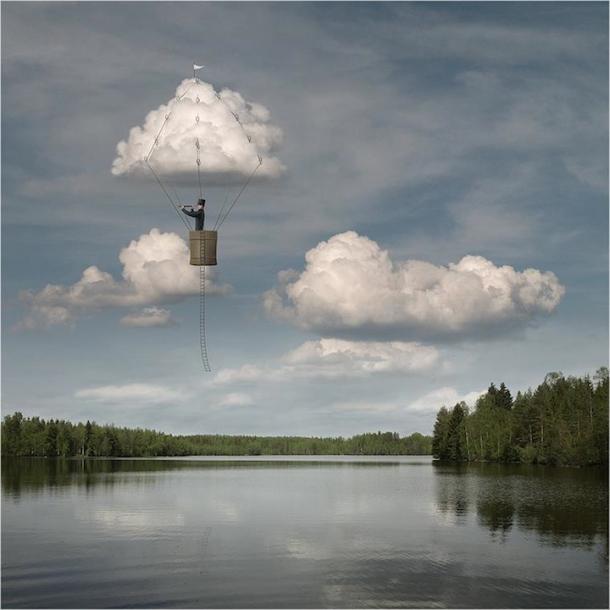 About the artist almost nothing is known, except that he likes Pieter Bruegel the Elder and enjoys football.