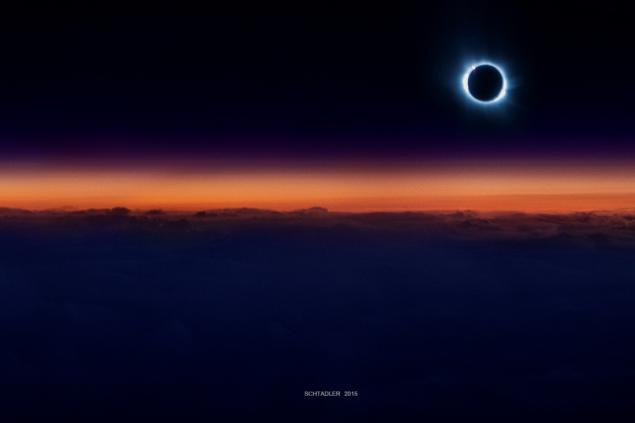 Photo: Paul Alekseev.
While the majority of people in Russia tore past diskettes and demonstrated its sky fluorography, I raced over the Norwegian Sea at an altitude of 11 km at a speed of 750 km / h and tried to hold in their hands the whole photo equipment, which recklessly took a flight. In the village of Mordovia Ruzaevka radio amateur R4uab suggests antenna from your garage to the satellite Roskosmsa "Meteor-M №2». Samantha Cristoforetti astronaut floating in weightlessness International Space Station, trying to capture a rare astronomical phenomenon. And just so we could see the eclipse differently than a month in the bright sky.
I frankly lucky enough to be on board the aircraft company Nordavia, flying from Murmansk-eclipse-Murmansk. Just initiator and organizer of this mission was my friend Stas Short, an amateur astronomer and popularizer of science-intensive observation among amateur astronomers, the admin group Vkontakte & quot;
observational astronomy
& quot ;. He first offered the best places in the windows professional astronomers and experienced amateur astronomers, and then officially announced about the upcoming flight. Says dismantled all the tickets 12 hours.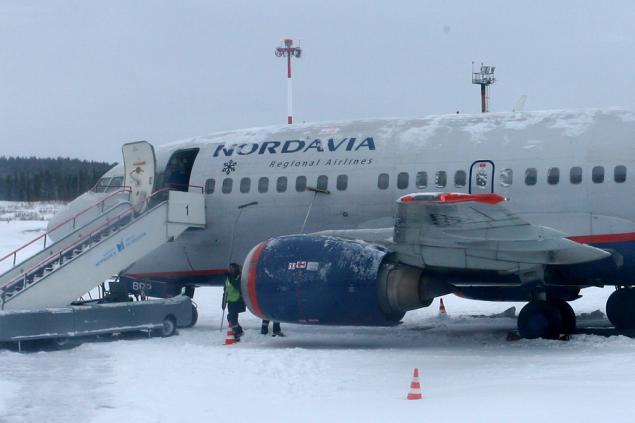 See the full phase of the eclipse was only possible with the Faroe Islands, Svalbard, or water / ice of the Arctic Ocean. Or from the air. Flying convenient by the fact that reserves Offers below, and nothing prevents observations ... In theory.
We must honestly admit that I took the opportunity to fail. Gallery Sea done, but as one - the dregs. It turned out, shooting through the multi-layer, double-glazed window frosty - a challenge that is difficult to solve in 2 minutes observing the eclipse. Fortunately, on board were more experienced photographers who have made high-quality photos that convey the spectacle.
Still flying up to Murmansk night before trying to shoot auroras, upon receiving bad.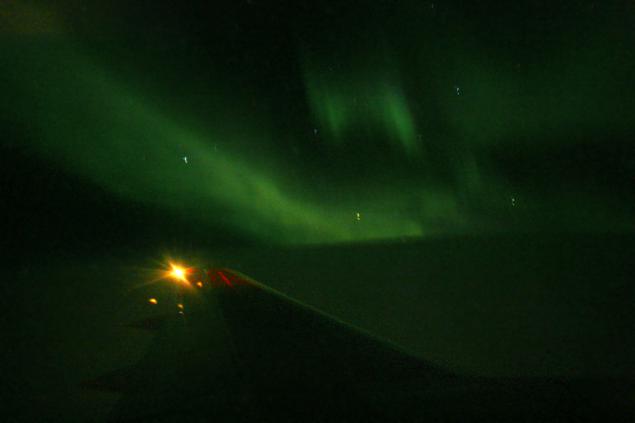 Generally trip prompted the idea that it is time to update your equipment, it was found that the most successful shots taken on a smartphone.
On board were a lot of familiar faces, known by their online activity. In the red jacket - Igor Tyre group administrator
Live stile Astromomy
, you can see the light behind him, both literally and figuratively, the head of Alexander Smirnov, the group administrator
Astro Channel
and video blog
. Right from the back seen himself Stas short, sleepy, unkempt and tortured.
The plane was packed to capacity photo and video equipment, photographers and videographers.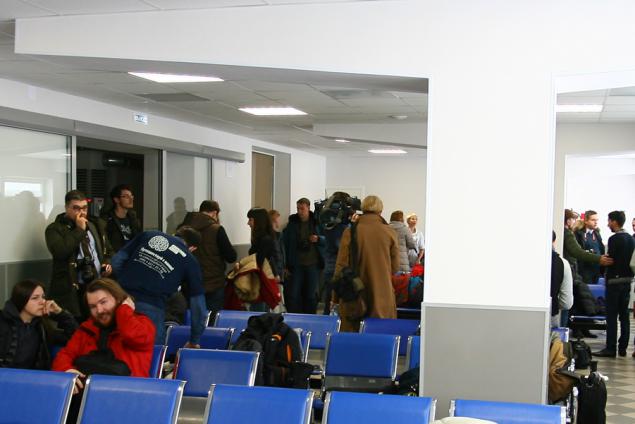 Eclipse expected around 13:20, but still soared at 10:30. We had to go to the starting point, that everything went as planned. Flight was painted almost second by second, to give the opportunity to see the heavenly sight to all, not just lucky in the portholes on the starboard side.