The fashion house Alexander McQueen presented lukbuk Pre-Fall Collection 2013-2014. About the collection can say mainly one thing: Sarah McQueen reinterprets, departing from his usual grotesque, of iridescent scales and feathers towards quieter but still full dark motives. At this time the dark motives turned out in the square because the borrowed from the dark times - Middle Ages.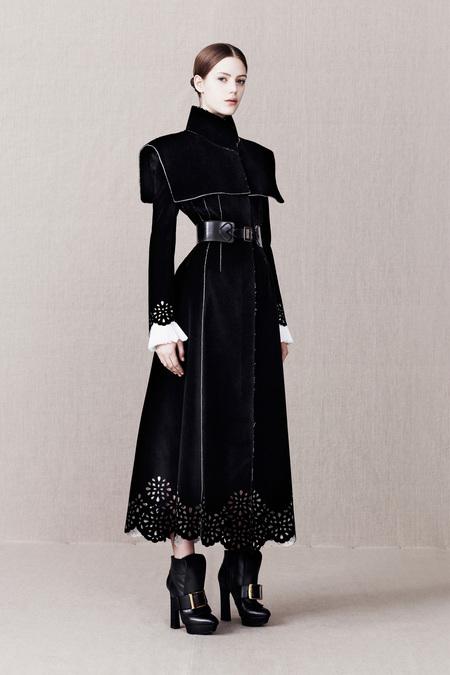 White fur, lace, black velvet, baroque prints on gray-white, charcoal black, deep red robes in the best traditions of the Popes, rich evening coats in the Pre-Raphaelite spirit excite the imagination.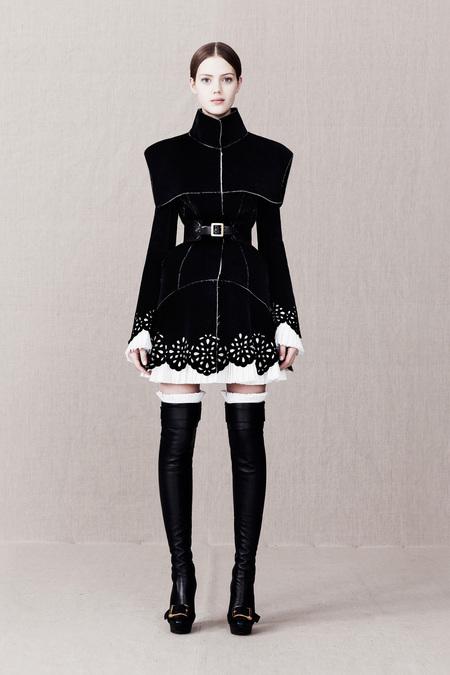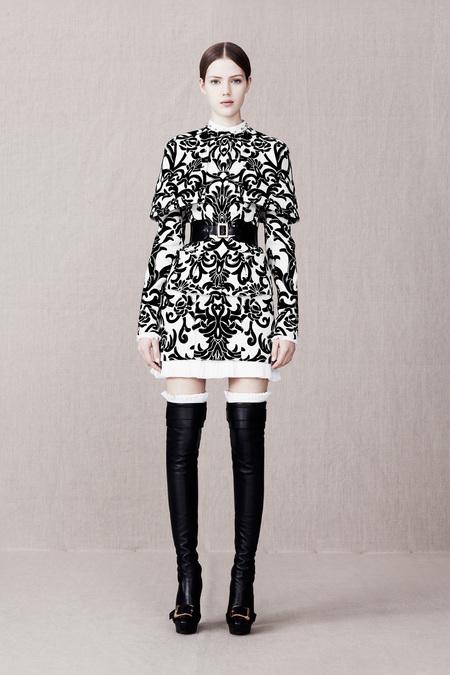 Gothic - one of the trends of the season. But compare Gothic Gothic McQueen and other fashion houses - there and breathes modernity! Sarah Burton shows us the historic Gothic. Looking at this collection, he was transferred in those dark times.