Japanese graphic designer Halno, inspired by his compatriot levitating photographs Natsumi Hayashi (Natsumi Hayashi), decided to create a series of bizarre self portraits, continuing to soar in free jumping.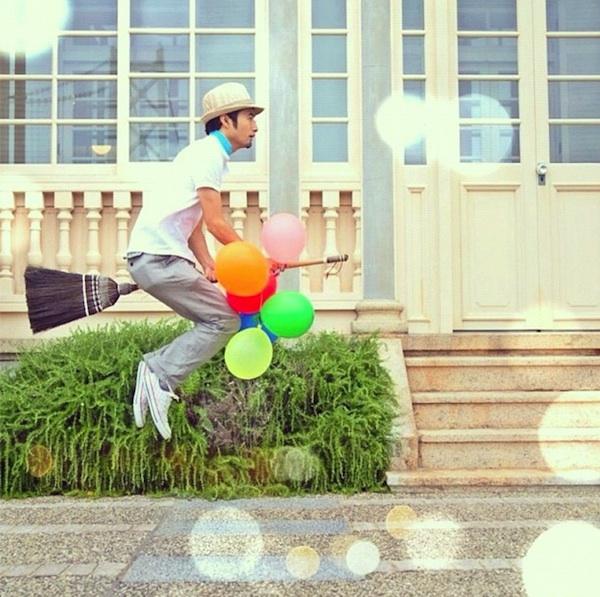 Together with his friend Wacamera They are armed with a camera and an old broom and began to improvise. The result of their collaboration was a series of shots in which the main characters are flying over cars, beaches, parks, forests.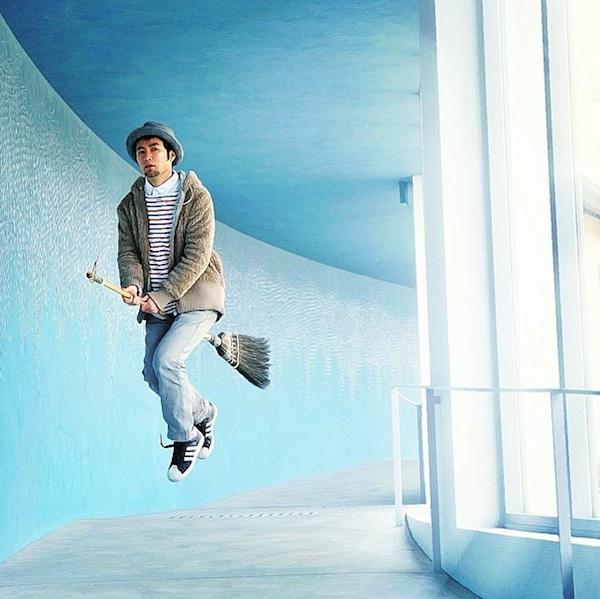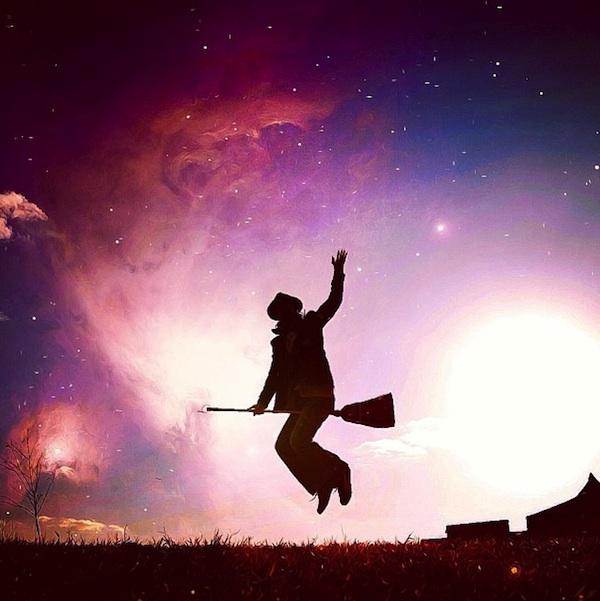 The name of this series was very simple and speaking for itself - "Japanese Harry Potter." Were presented at the site Instagram, where they immediately liked the public and become very popular. Thousands of spectators want to experiment in the same way. Although it is not as easy as it seems at first glance. Ability to jump high enough to be here.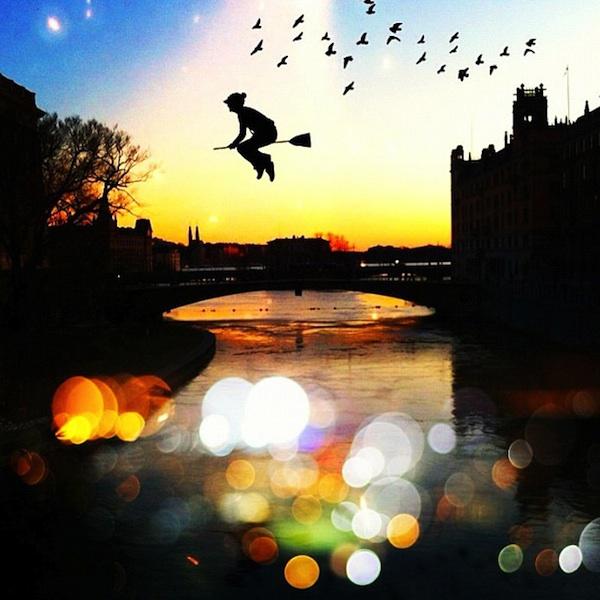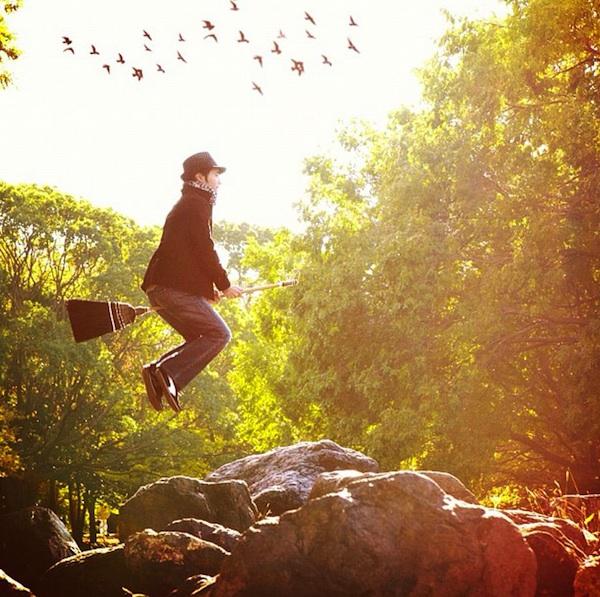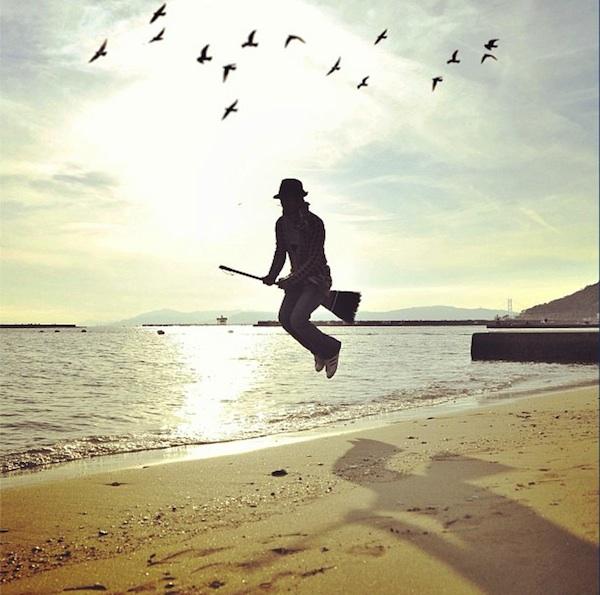 Halno not only does not mind that his idea of ​​someone else use it, he even shares this desire and gives advice to his colleagues - photographers.
To create your own version, it is important to bend your knees and improve their facial expression. Do not forget to be different from others, it is important to be interesting, not boring. To do this, turn on your imagination, be creative, because you can fly on anything.