The main concept for Marc Jacobs in his new collection autumn-winter 2013-2014, presented at New York Fashion Week, steel retro style and comfort embodied by means glamorous shapes and fabrics that can hit home as lovers of classical music, and ultramodnits.
It is very simple, beautiful and clear. Of course, there a lot of sadness and melancholy. But it is very romantichno.tak described his collection of the designer.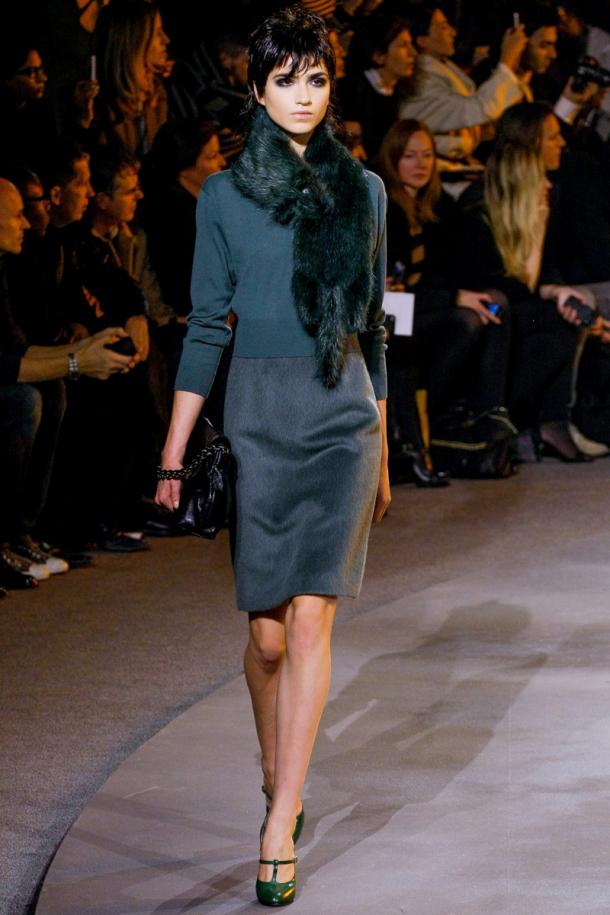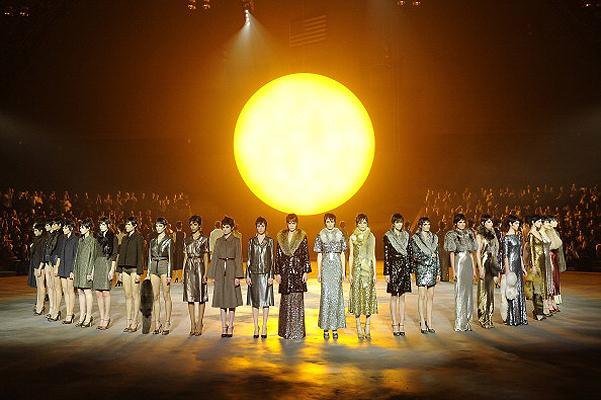 The show itself would be beautiful and amazing. Above the podium hung a huge sun, illuminating models. But the unusual idea the show did not end there. Also, according to the scenario models we were on the podium twice in different lighting conditions: first "in the glow of" Sunset, and then - under the dazzling bright sunlight. So Marc Jacobs wanted to express the idea that the same things in different lighting conditions begin to look completely different.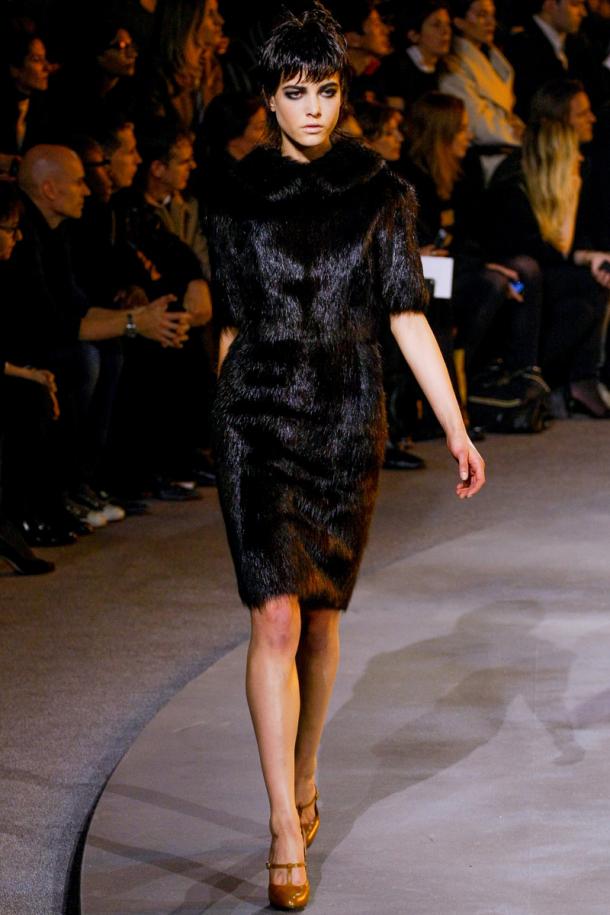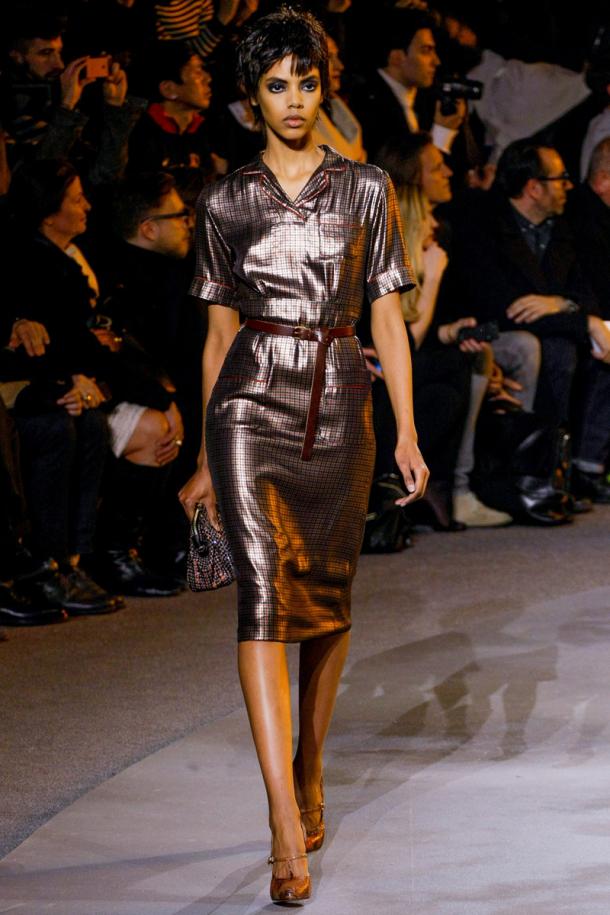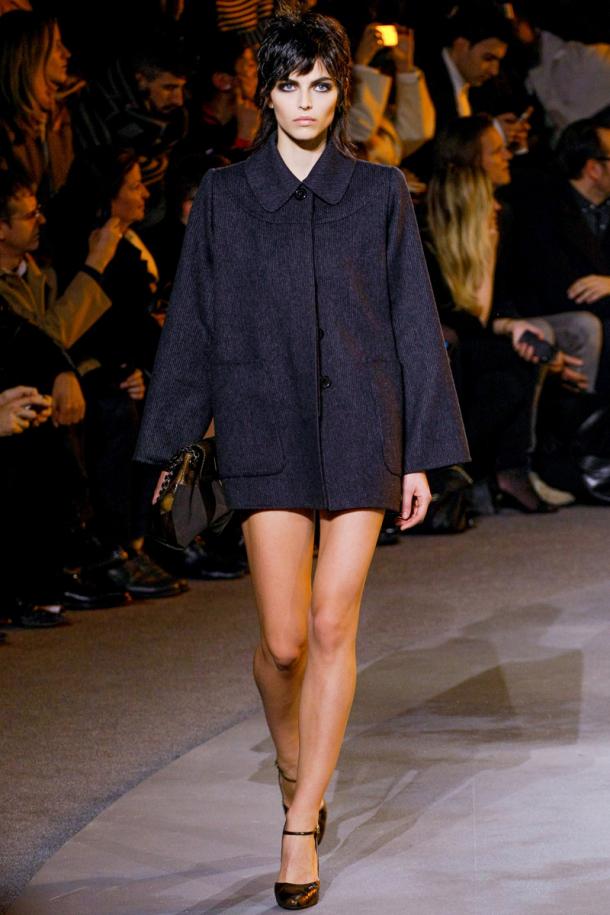 Models display was unusual and classic at the same time. For example, some of the suits were like pajamas and little dresses are sewn in the style combinations.
In addition, it was presented short blazers, mini shorts, satin jackets in the primacy of pajama style that seemed to have been hastily thrown over his naked body. What looked very sensual.
Sami posture models have been hints of hasty nakedness - they are slightly held back the hands nezastёgnutye coats and coats, pinned to the body of your bag.
Also coats in the collection can be seen in the style of the coat and '60s, linked in men's style.
And for the release of the perfect long flowing dresses "combination", complemented by beautiful furs.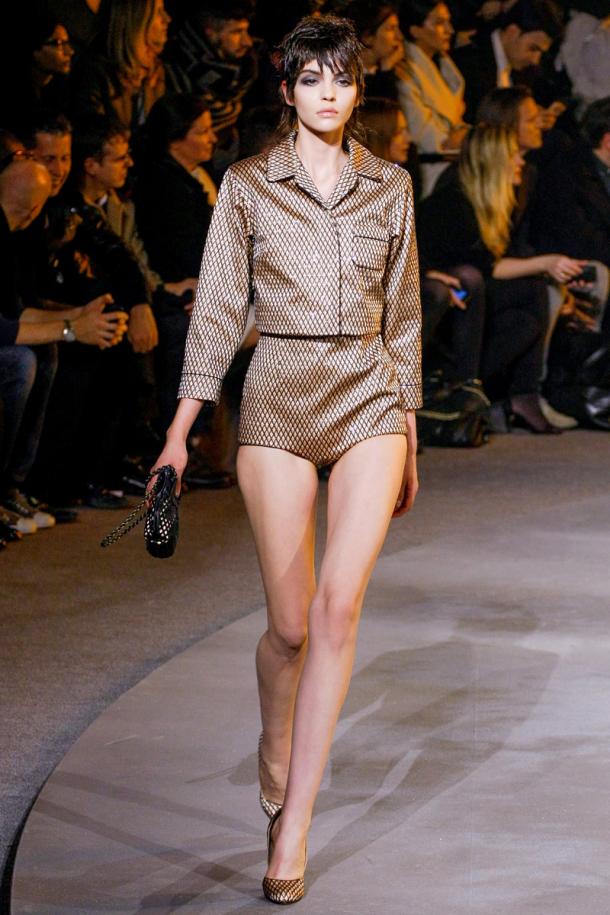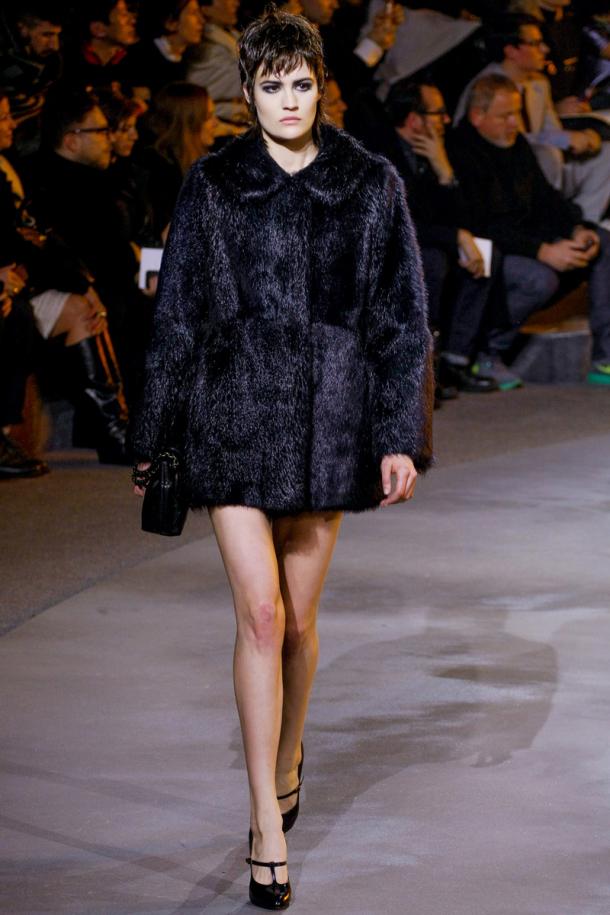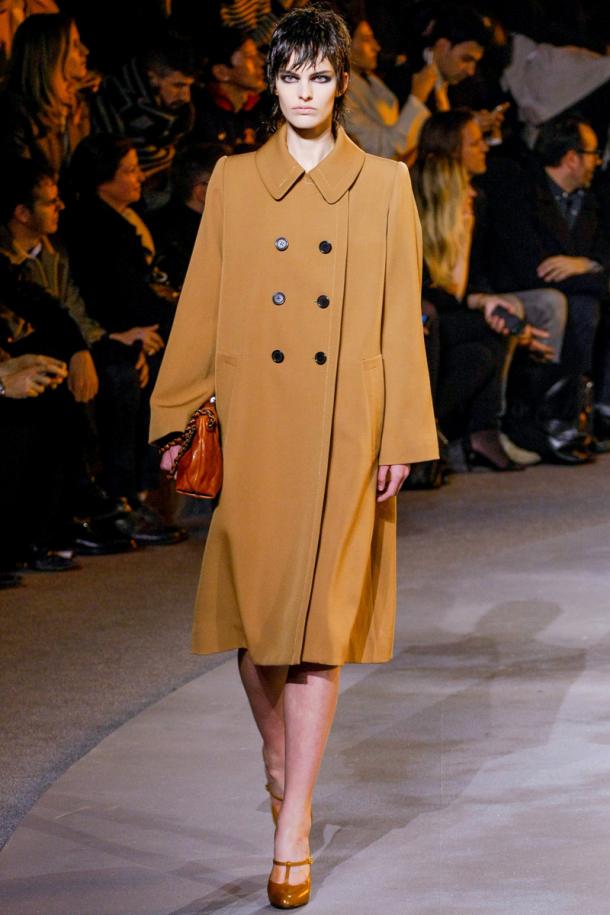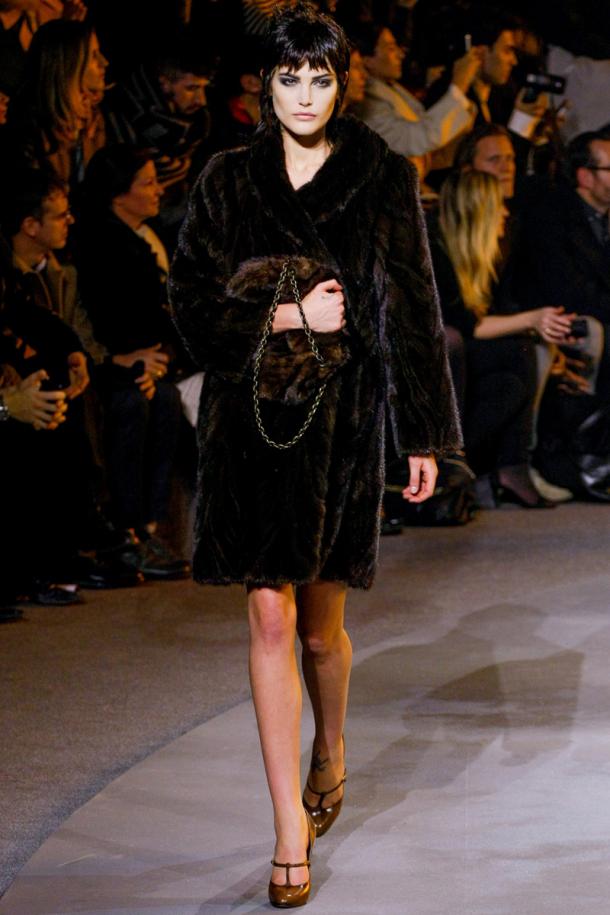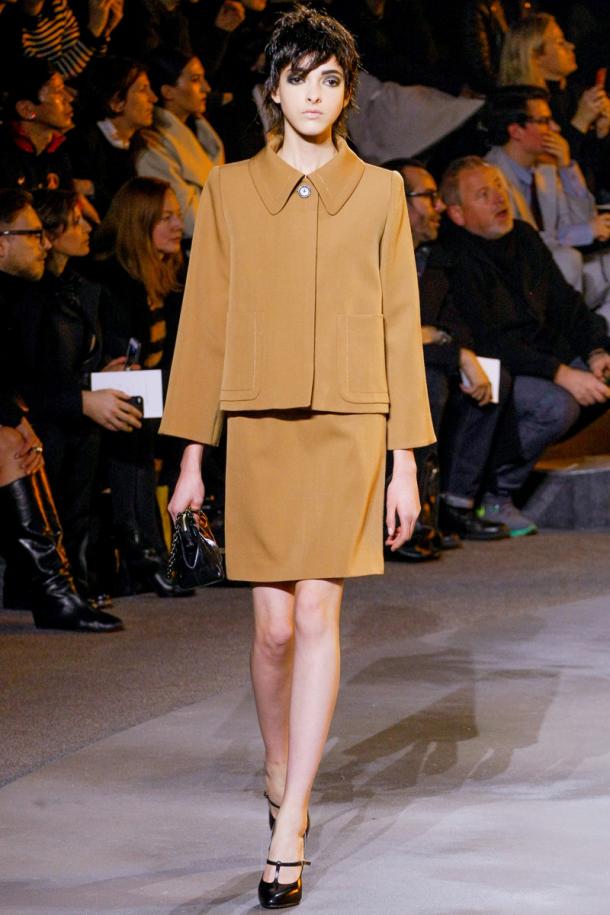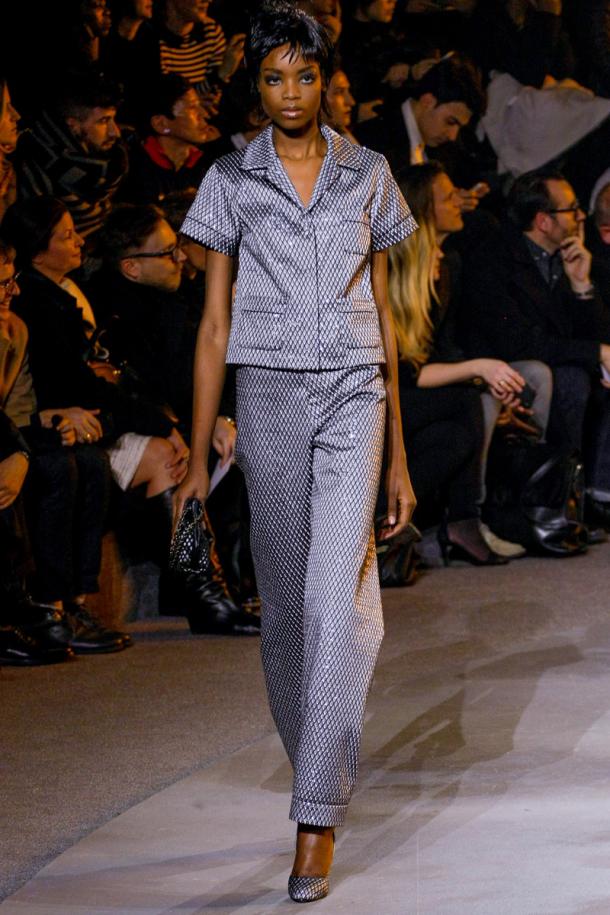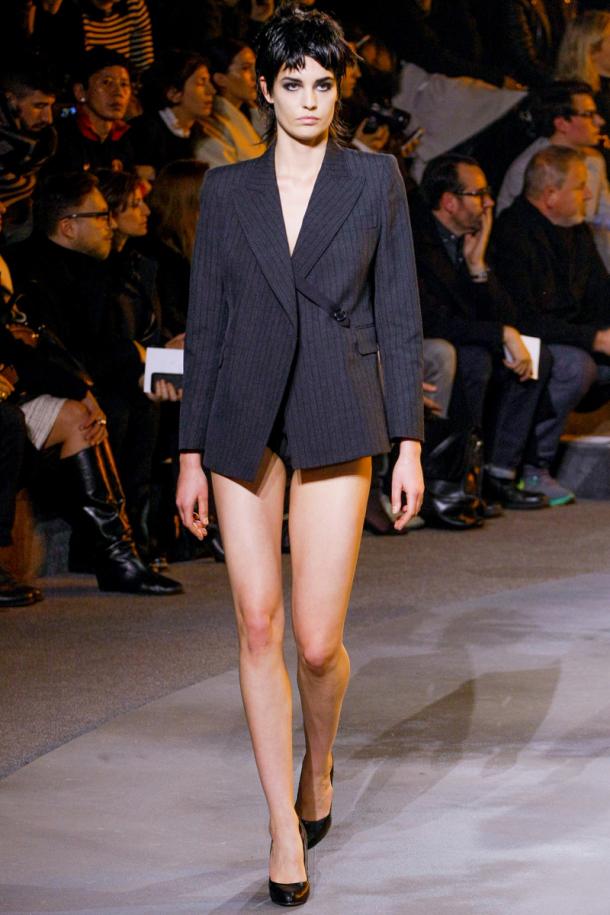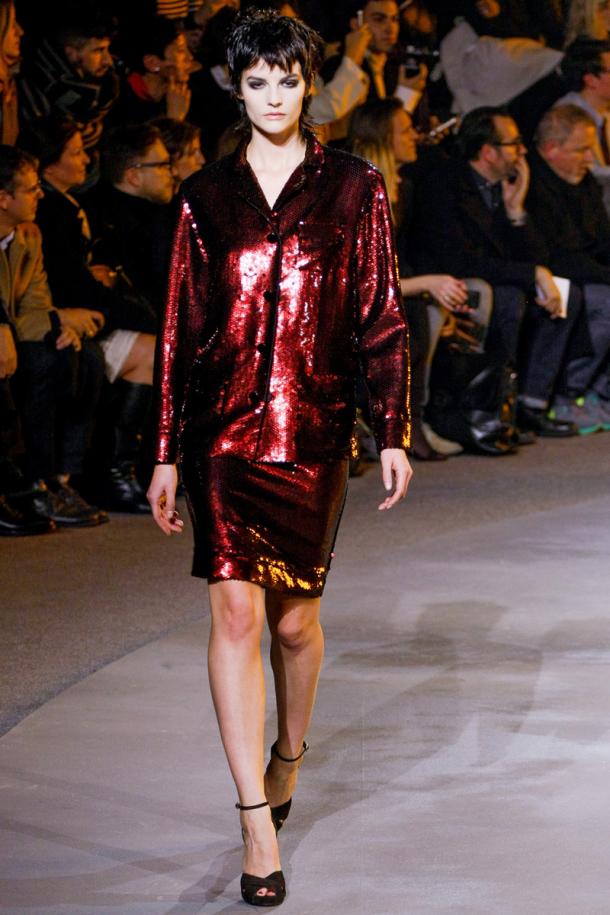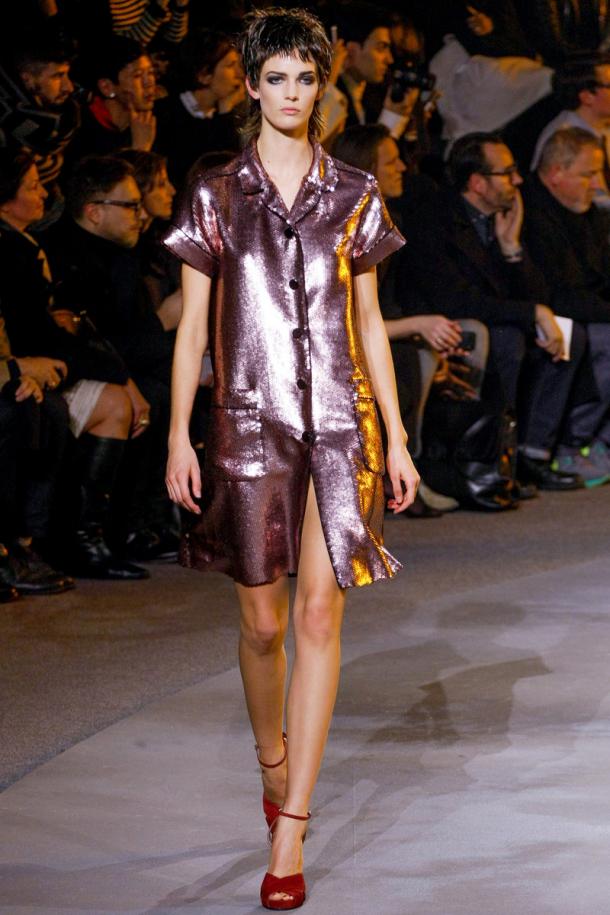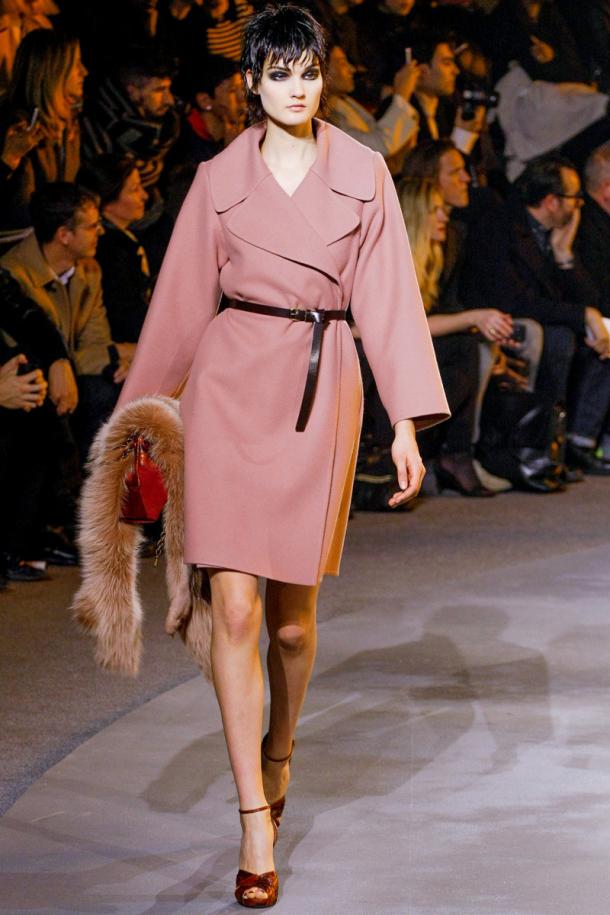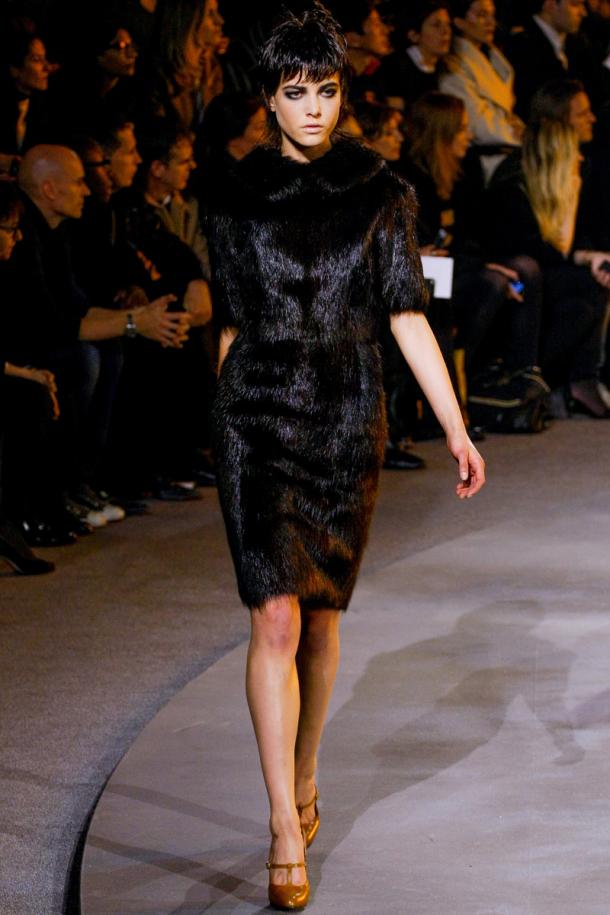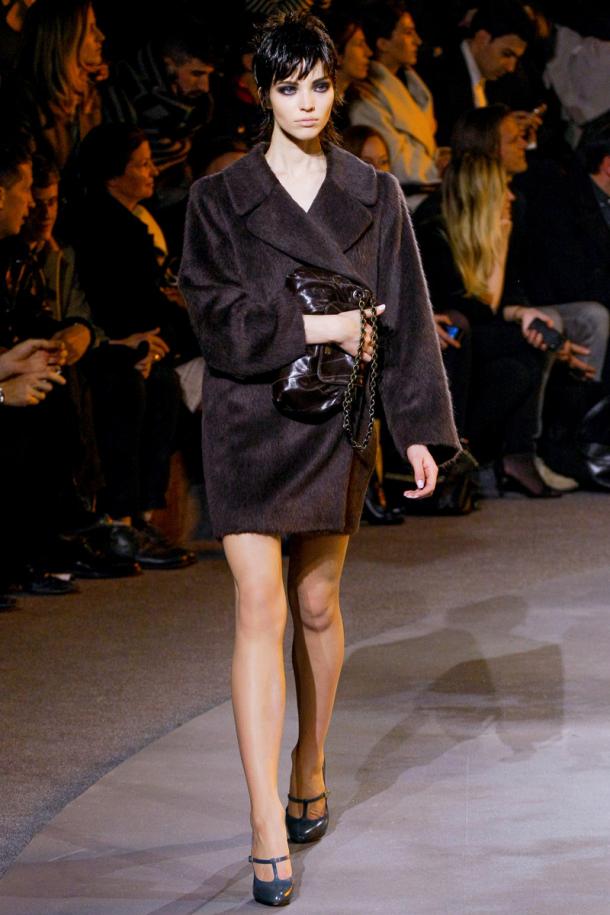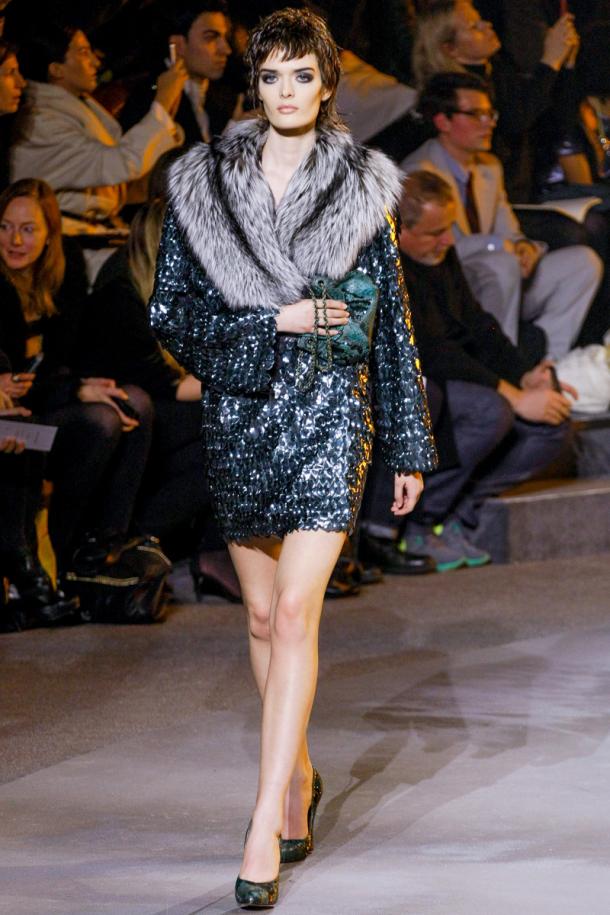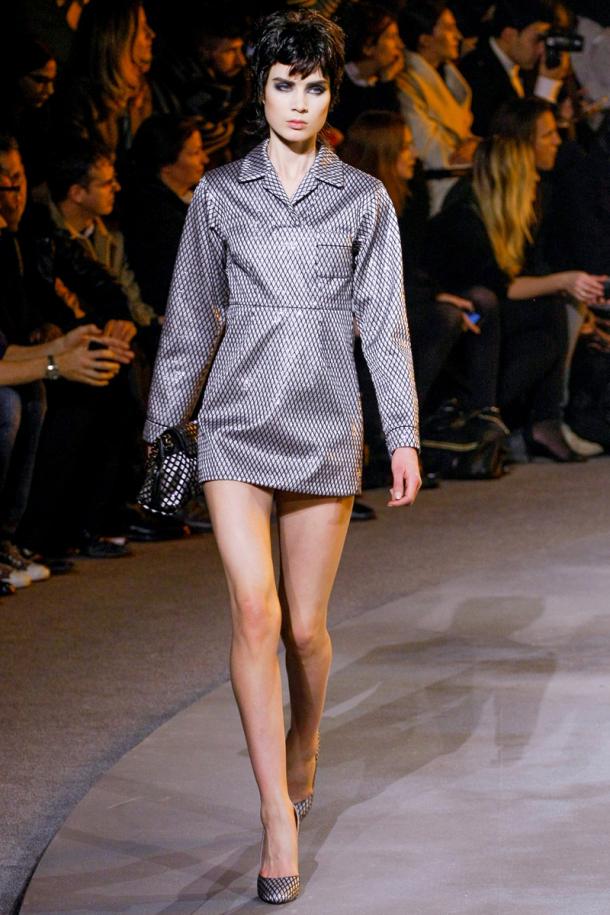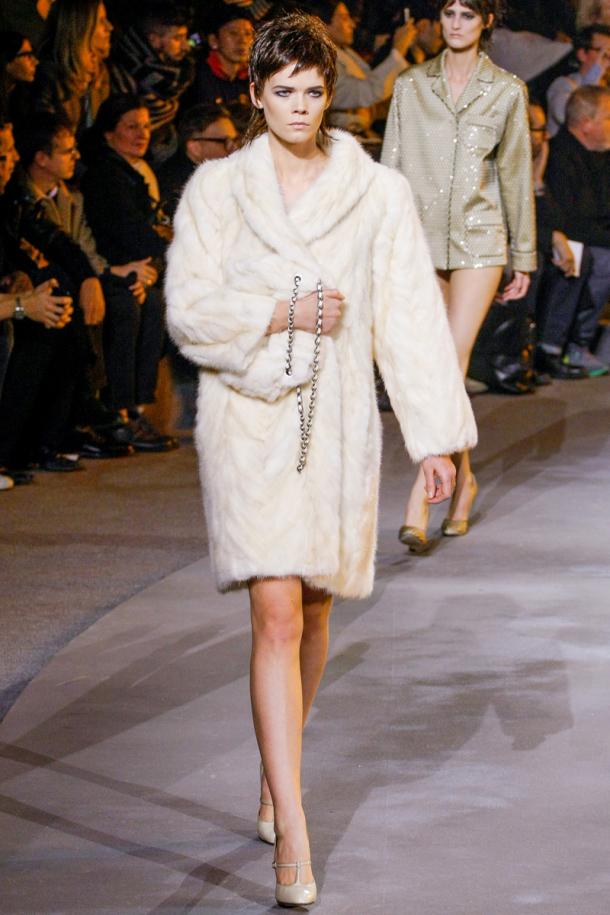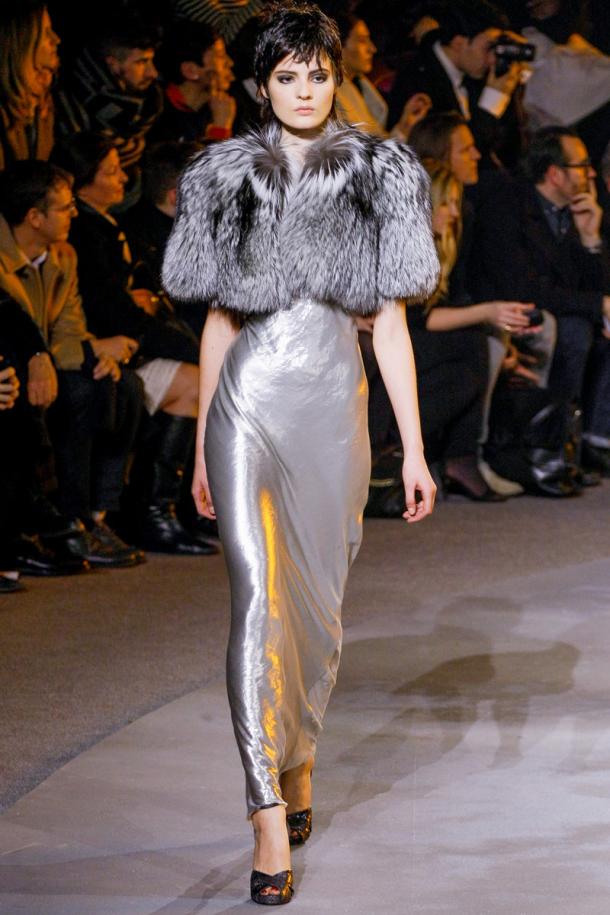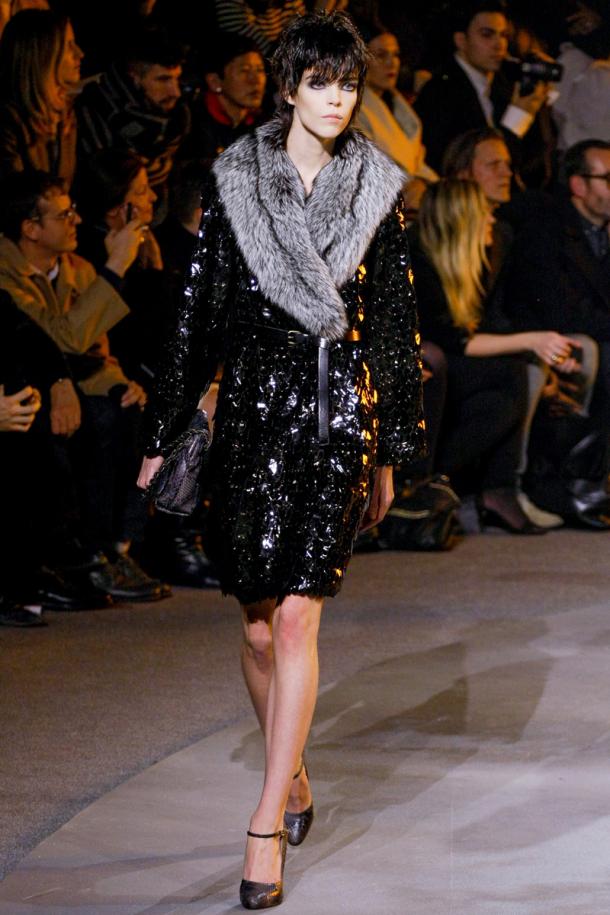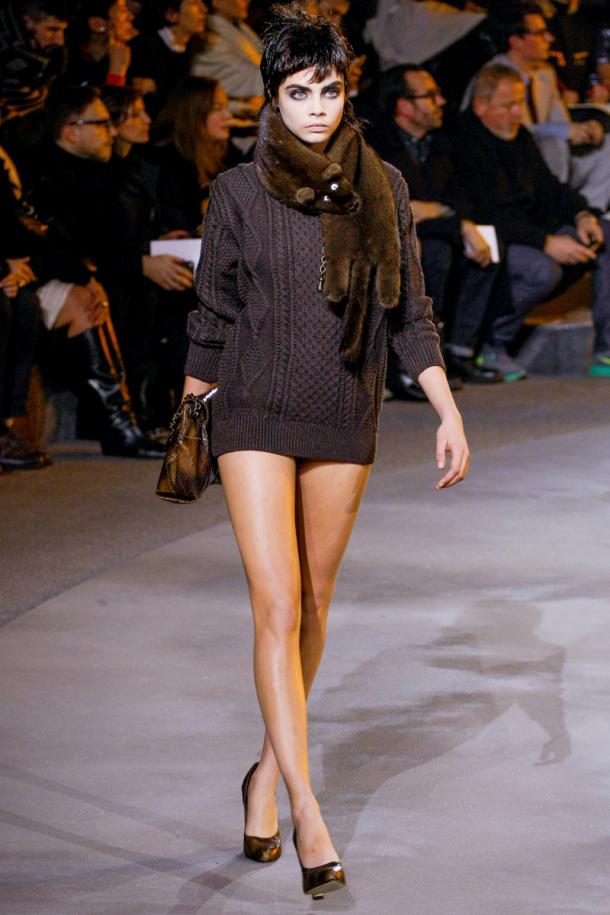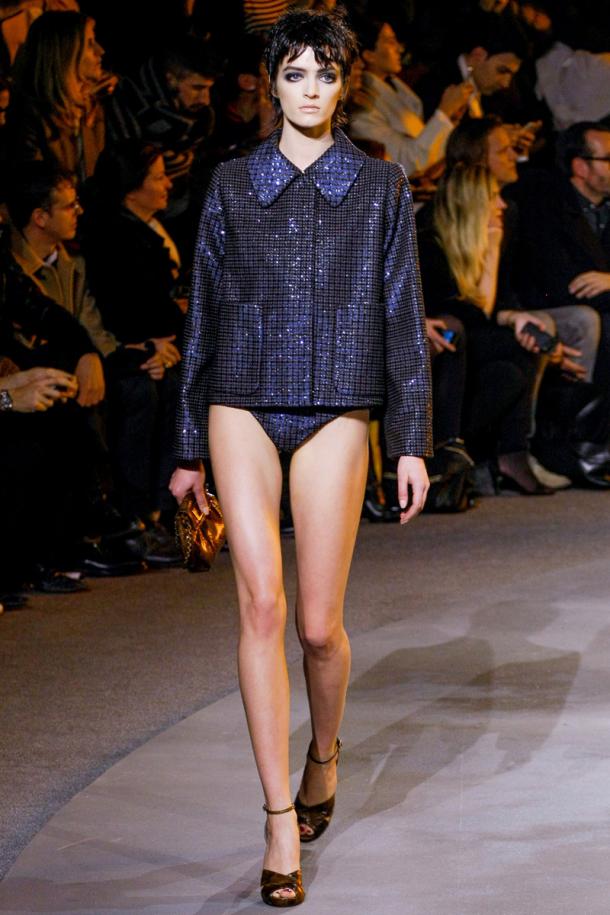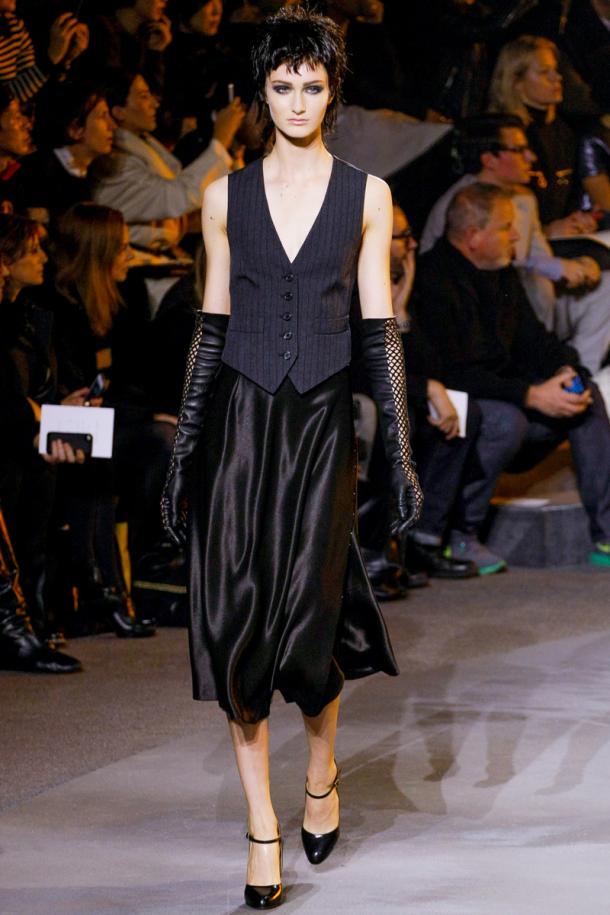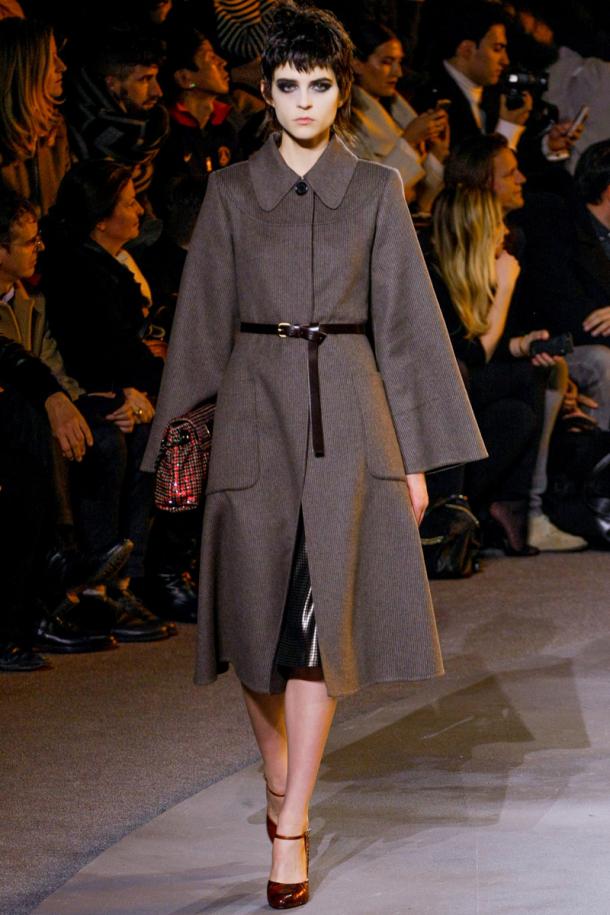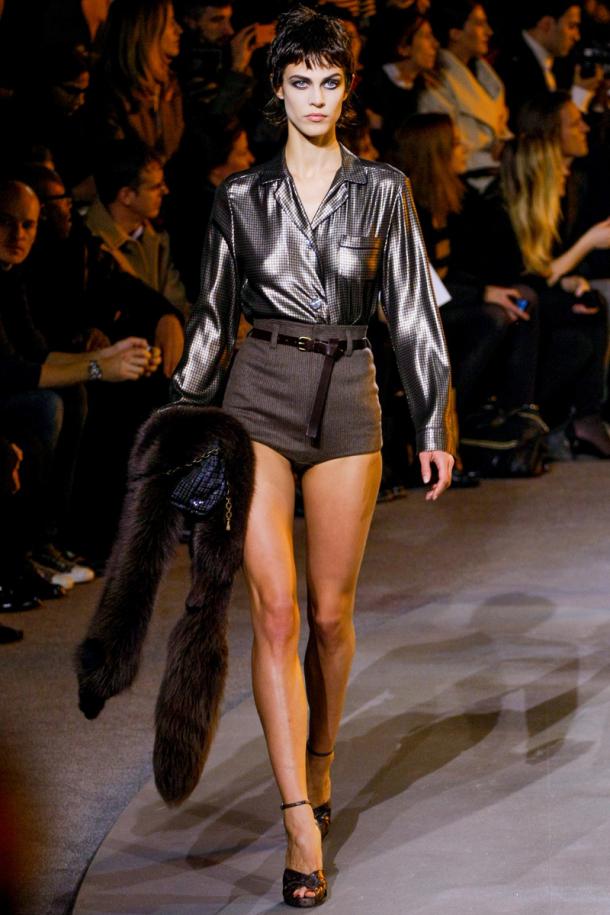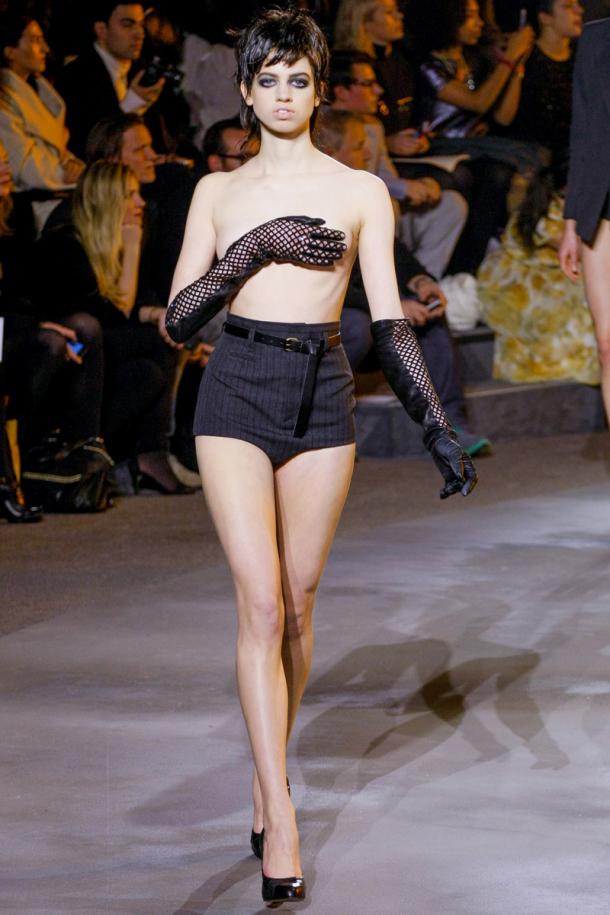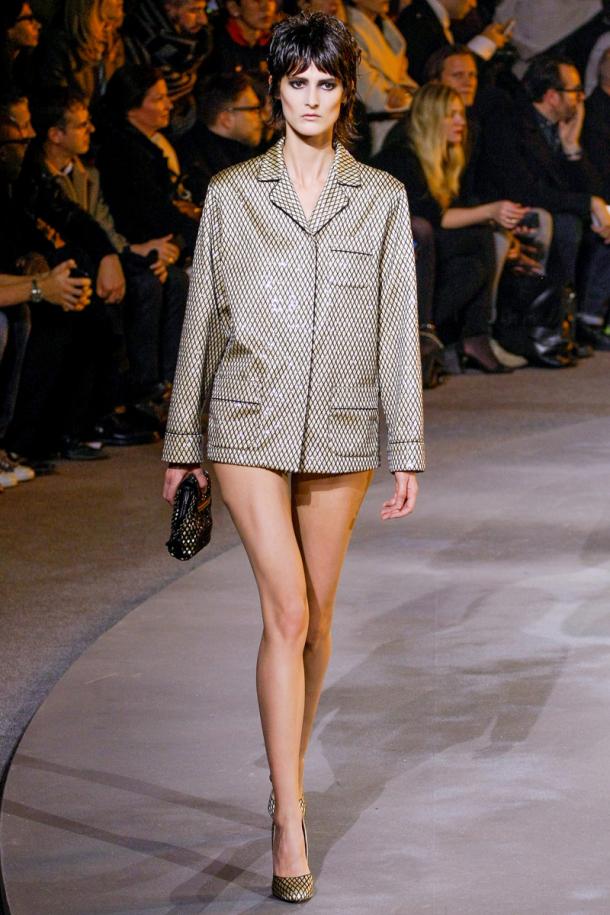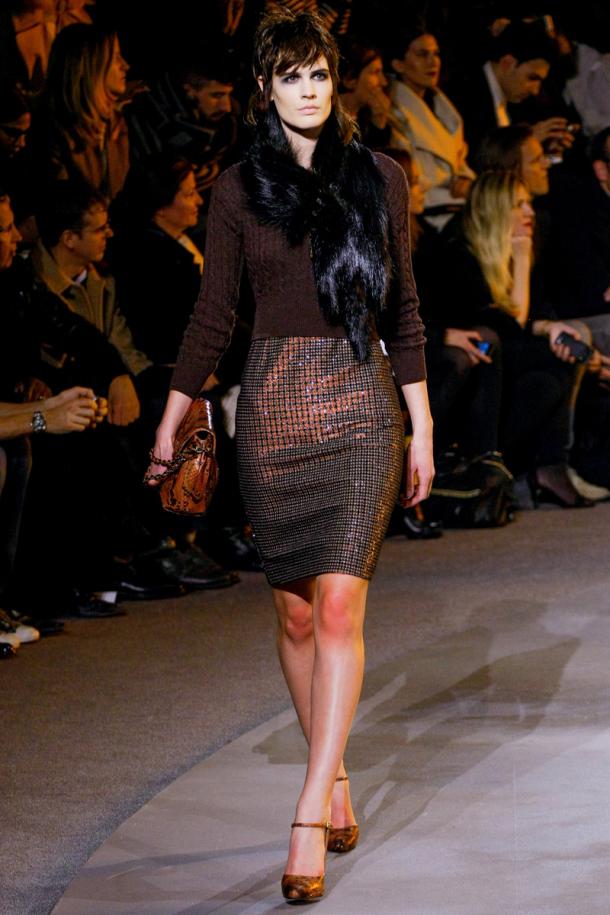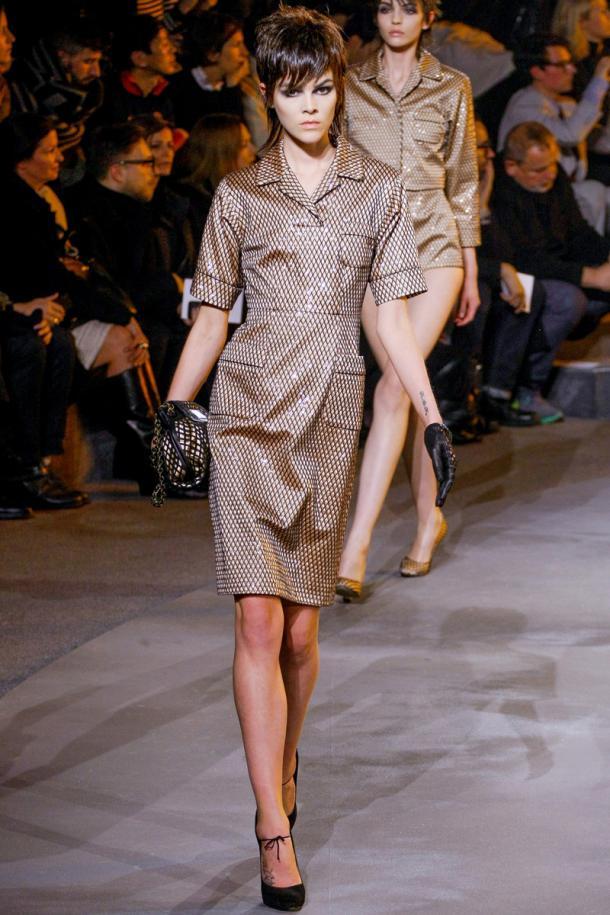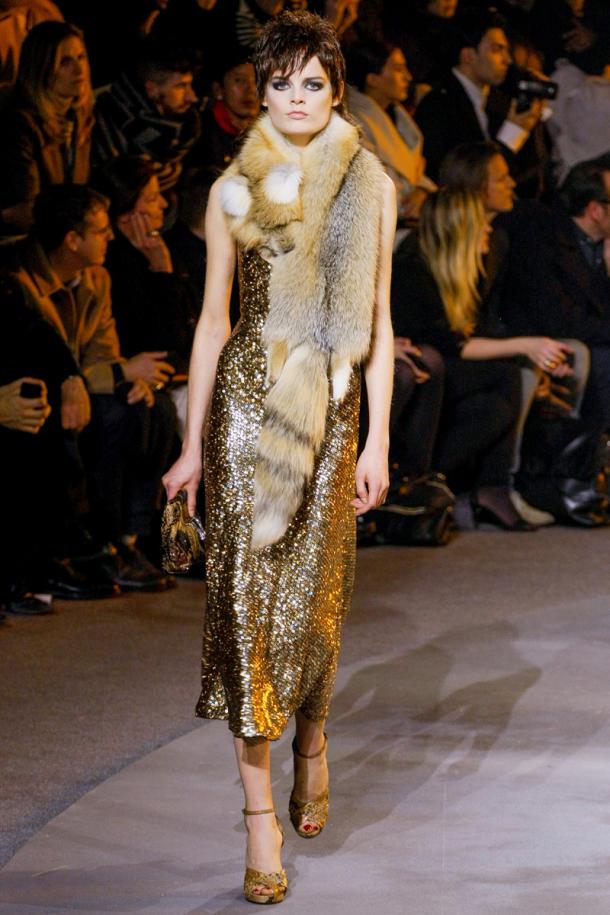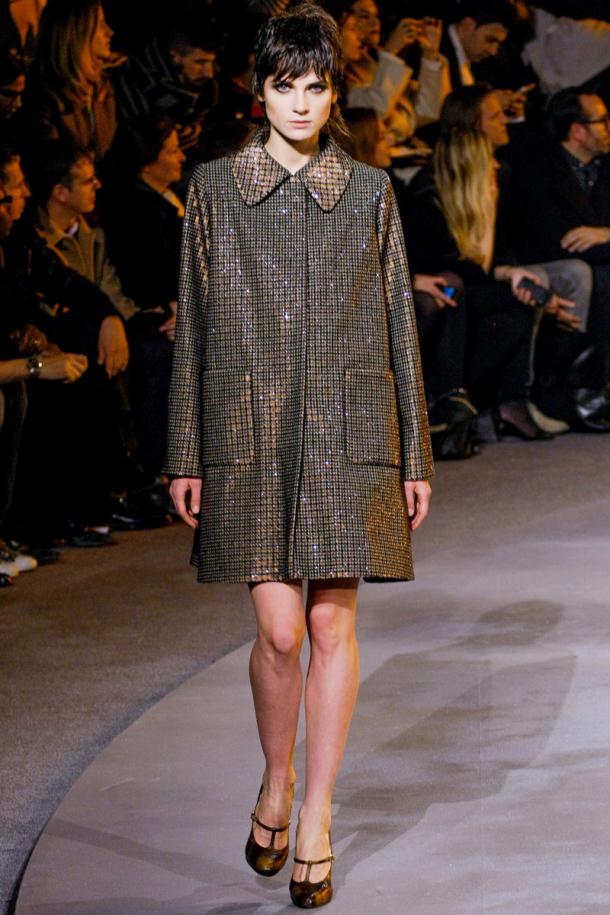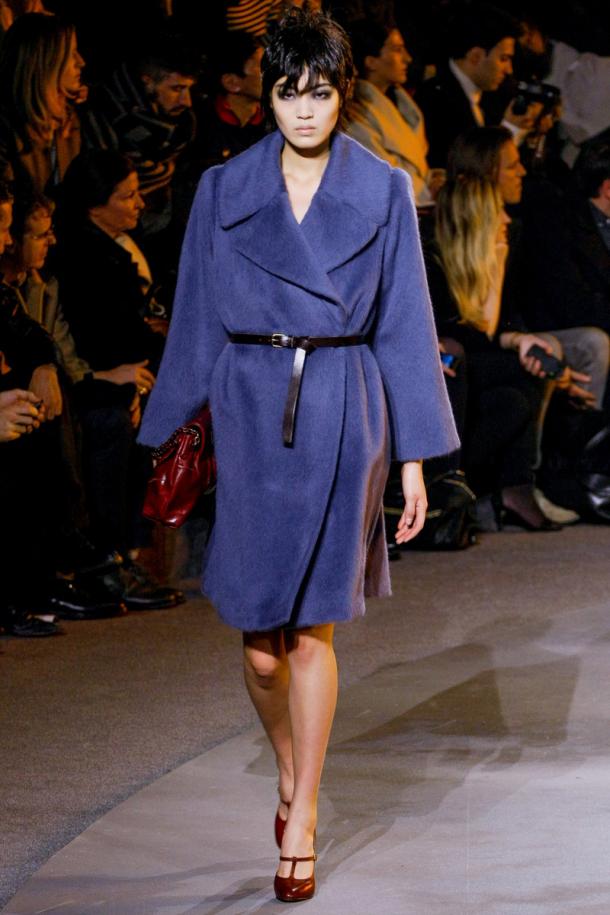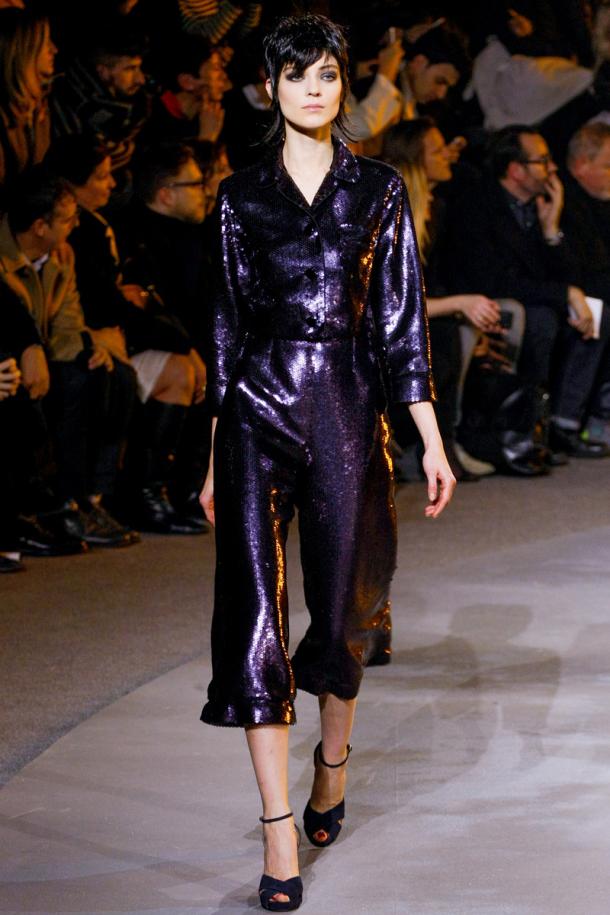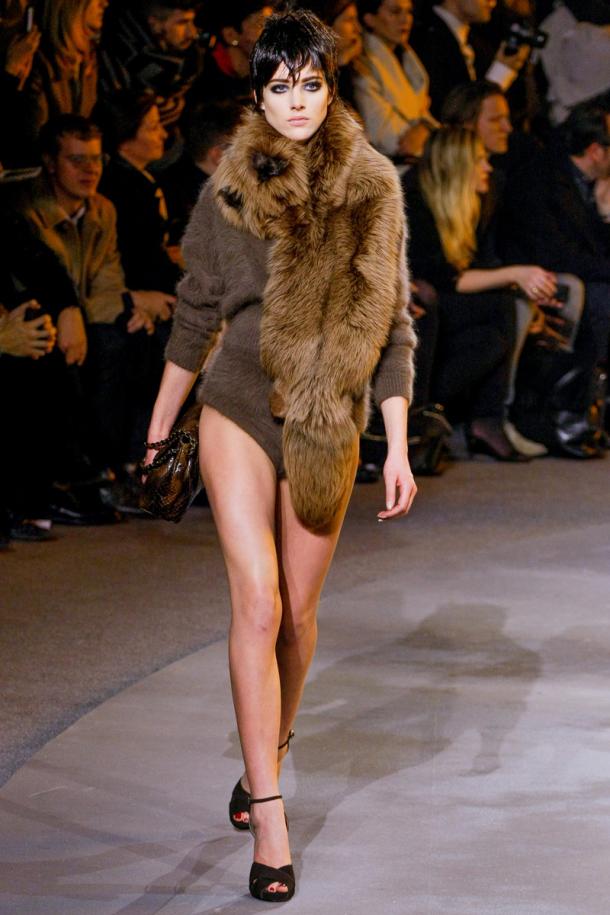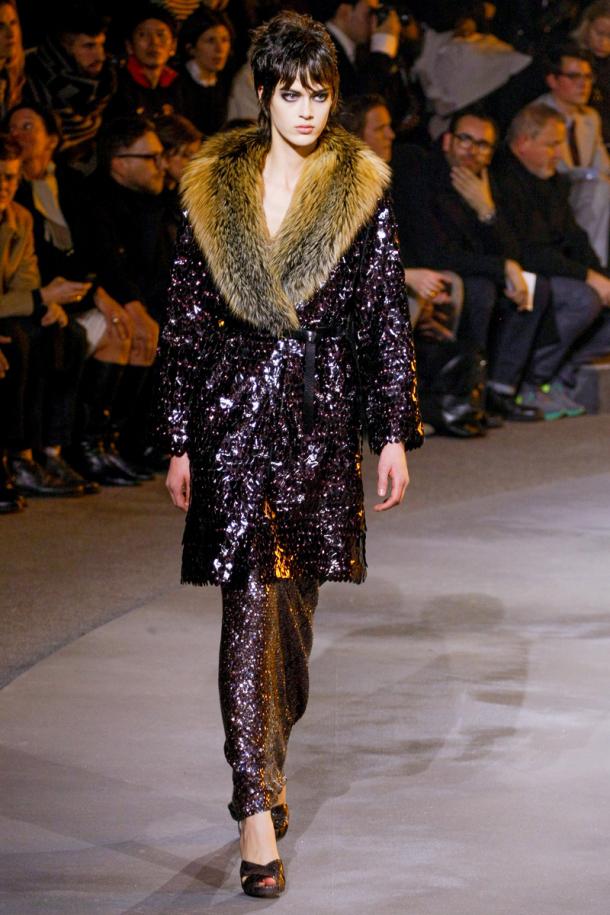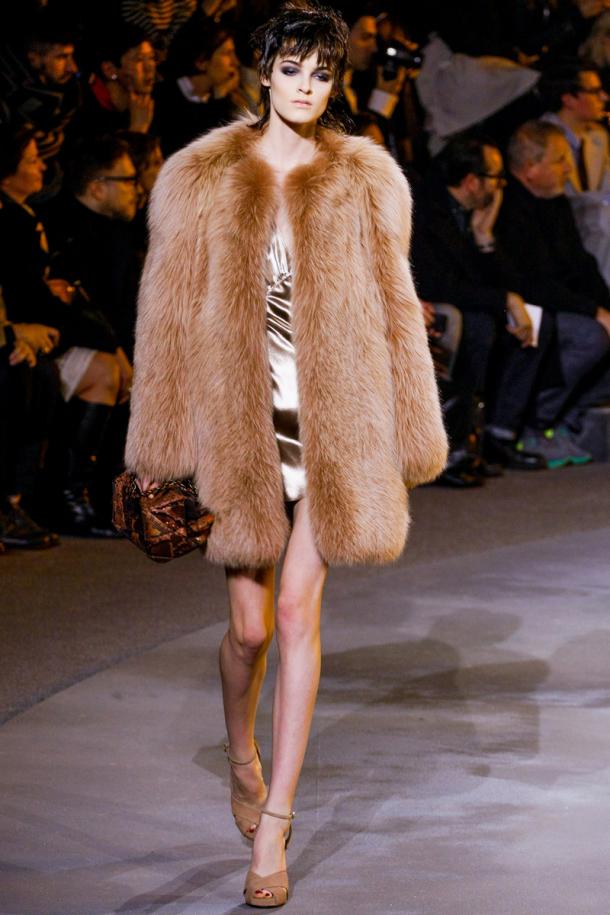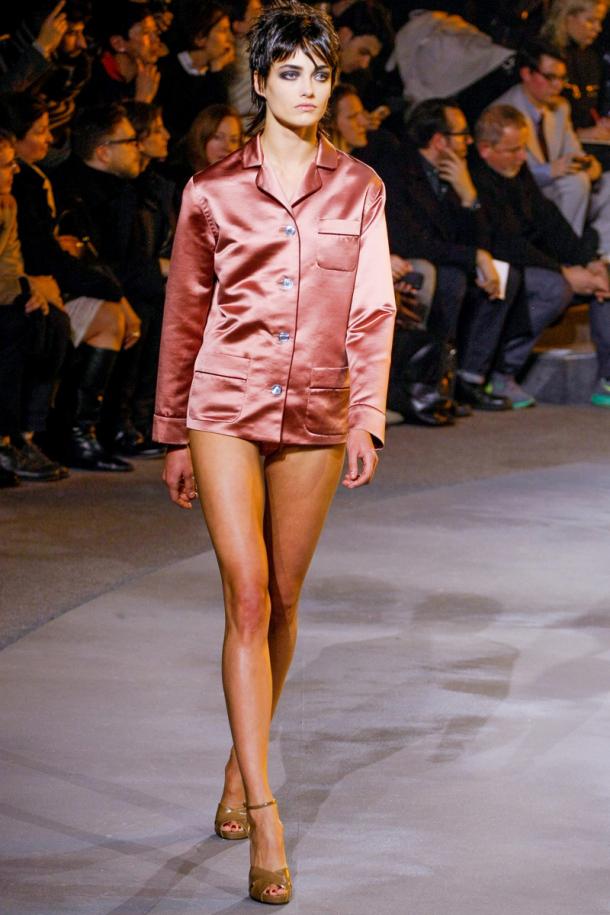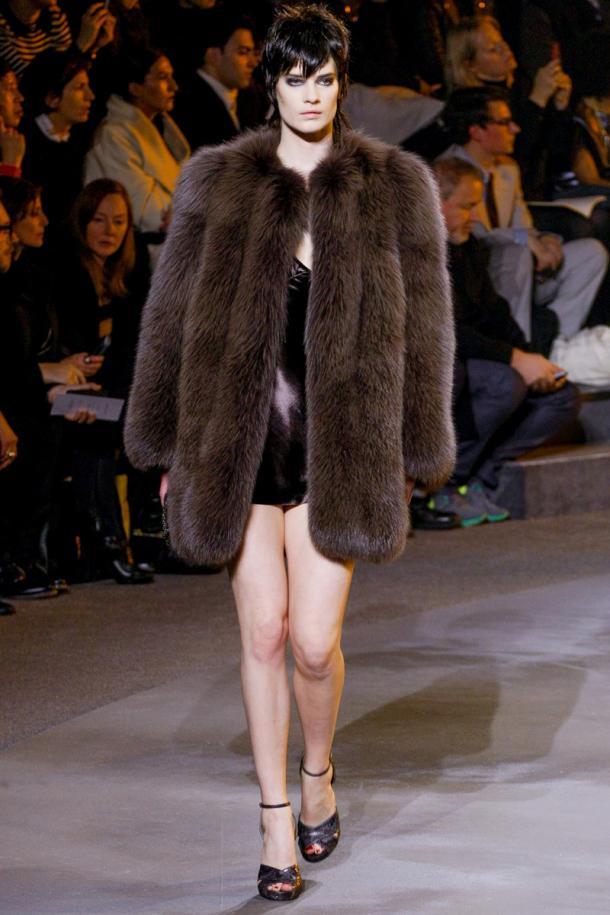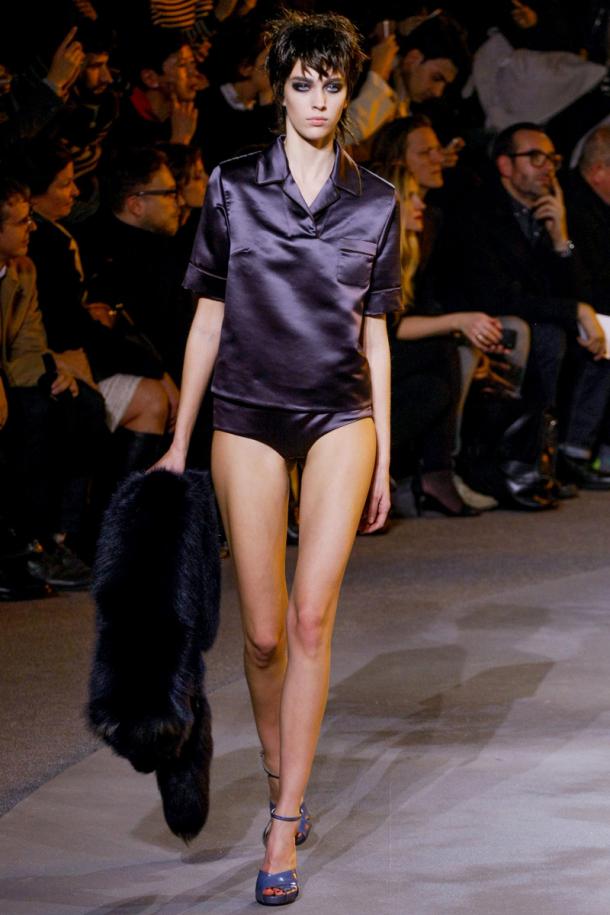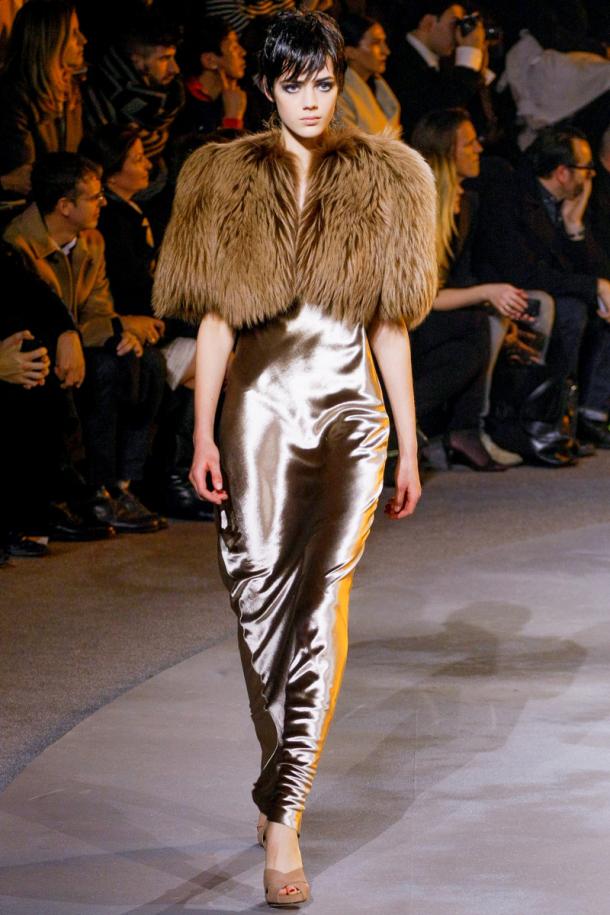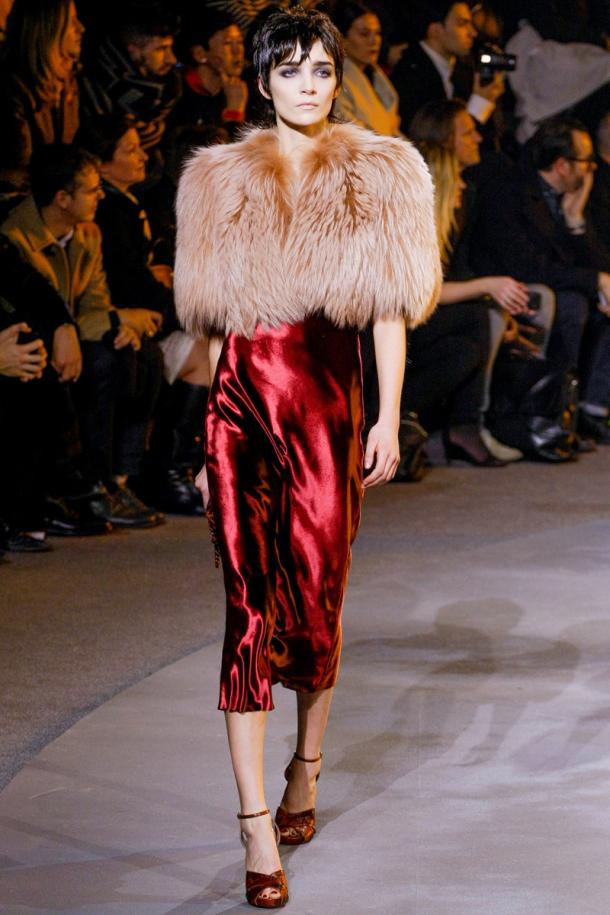 This collection is characterized by a straightforward brim. And the Braves primarily in a warm palette of colors - set of brown-bronze and deep pink.
The apotheosis of the show, of course, become iridescent dress that not only want to wear every fashionista, but that should not be ironed, not least.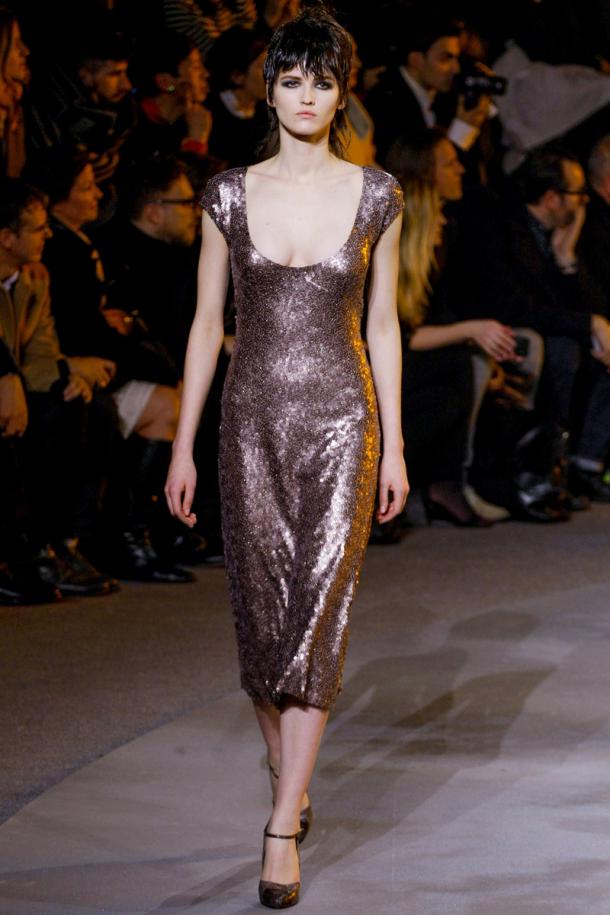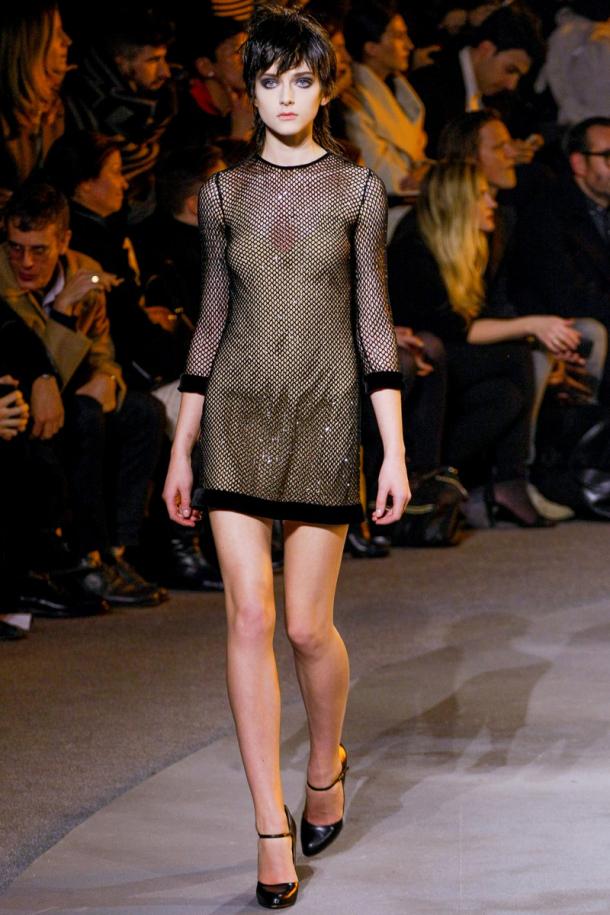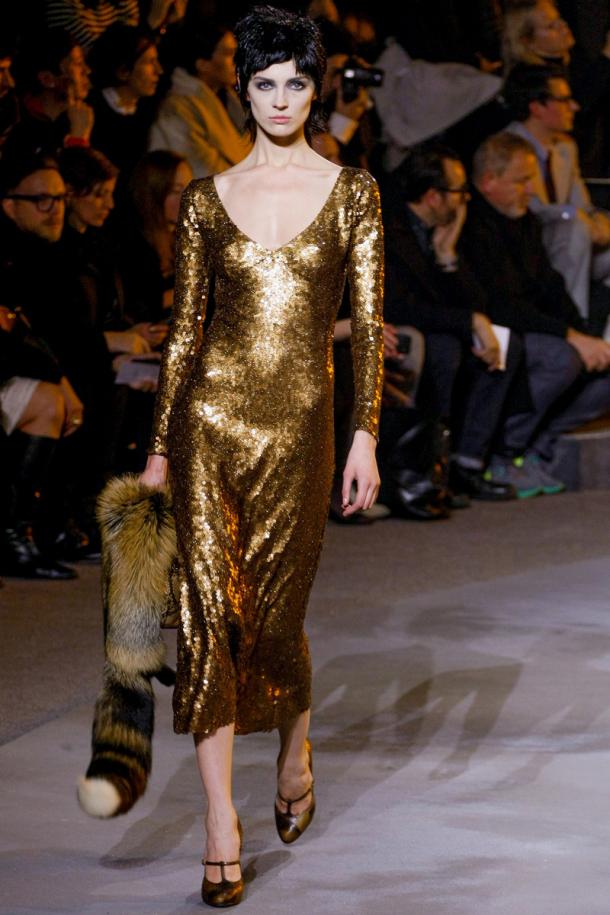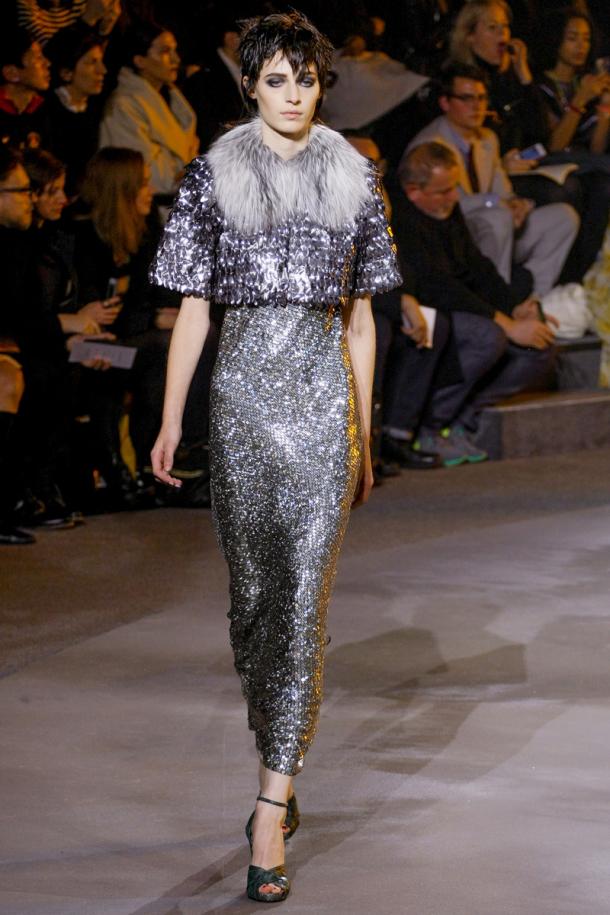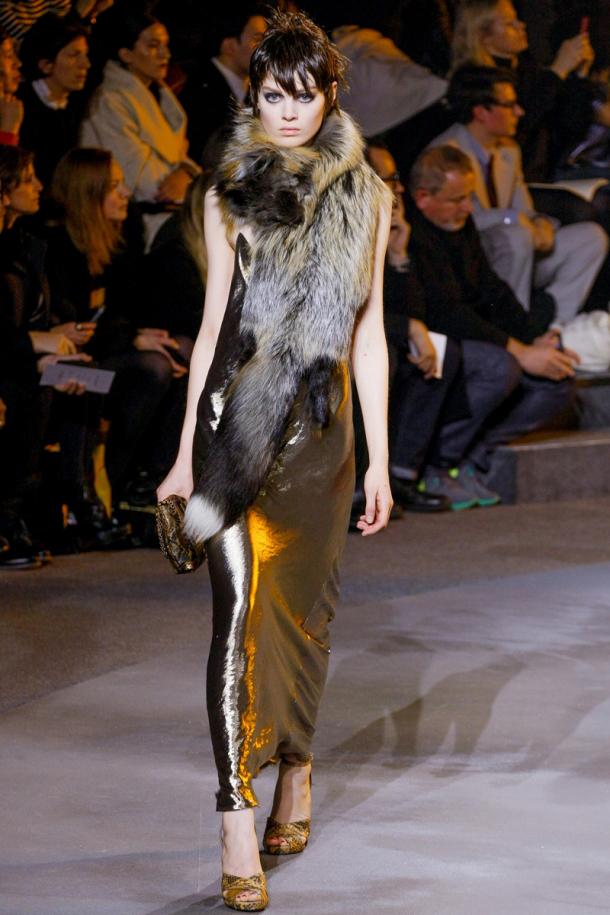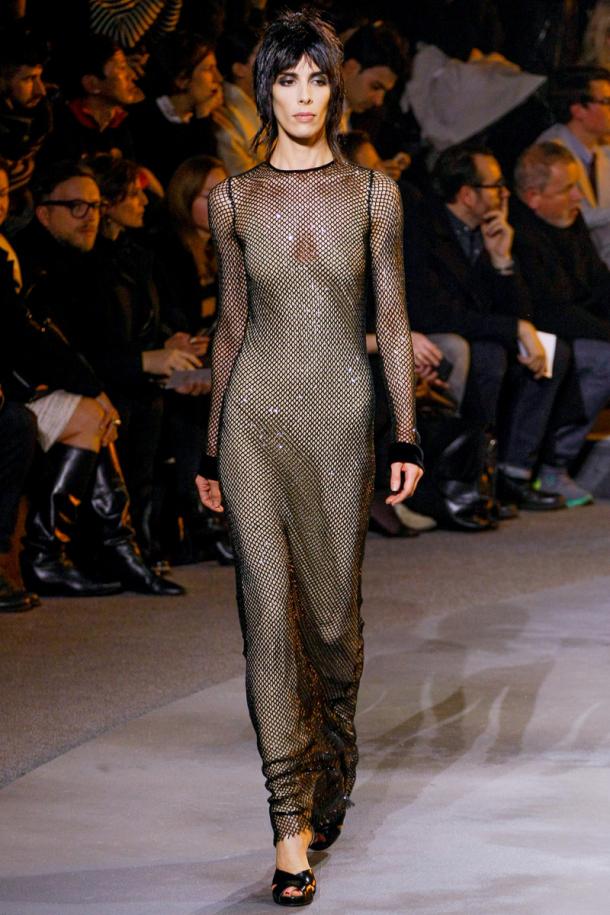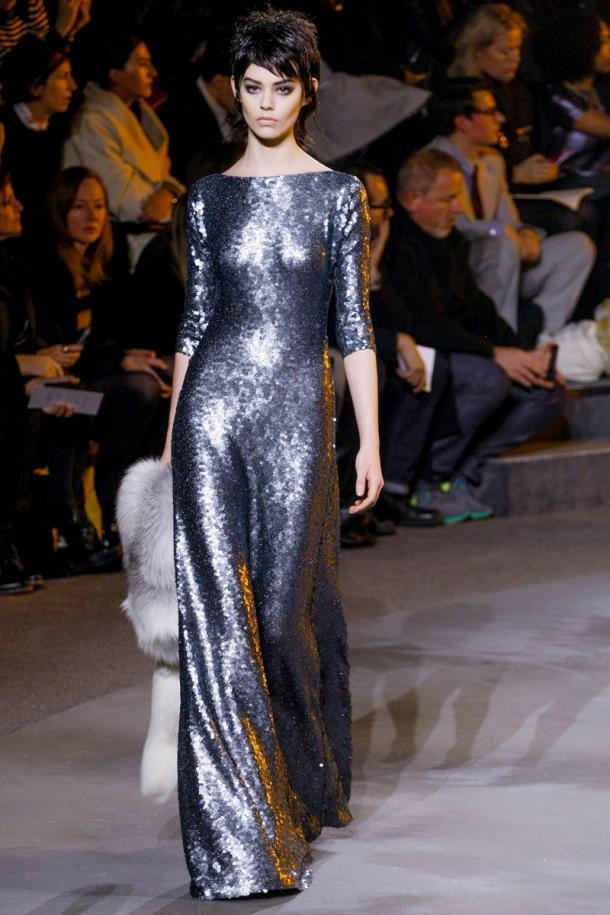 The designer by presenting a collection that also came out to the public in a suit pajama style.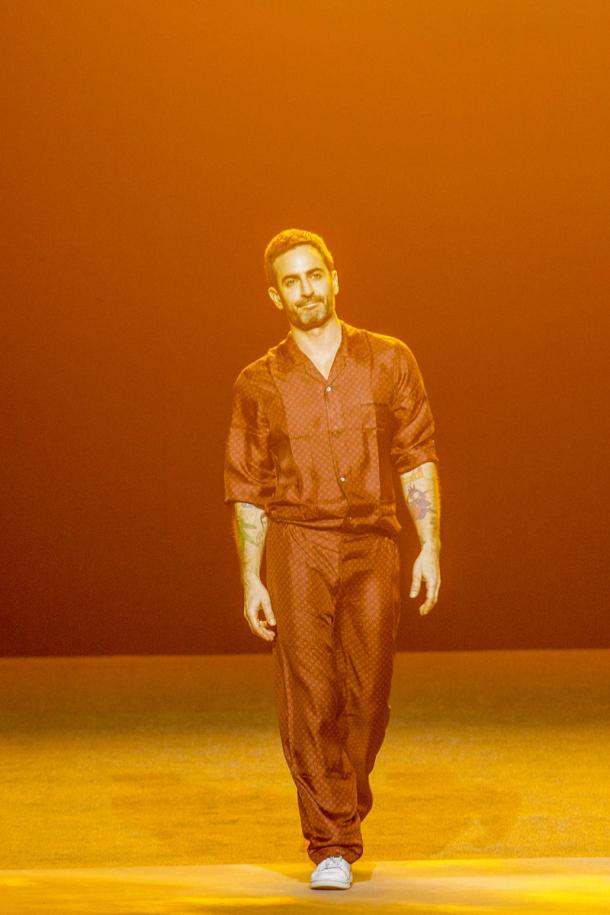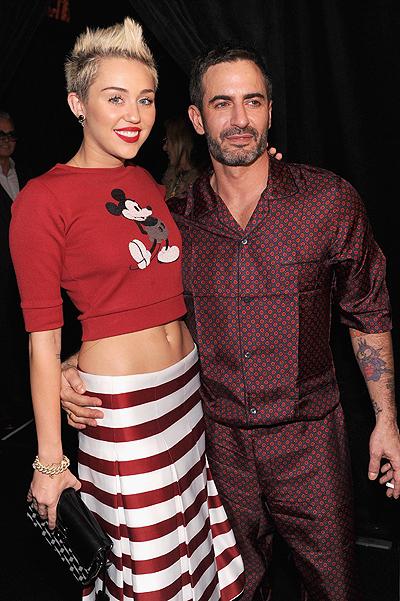 Marc Jacobs and Miley Cyrus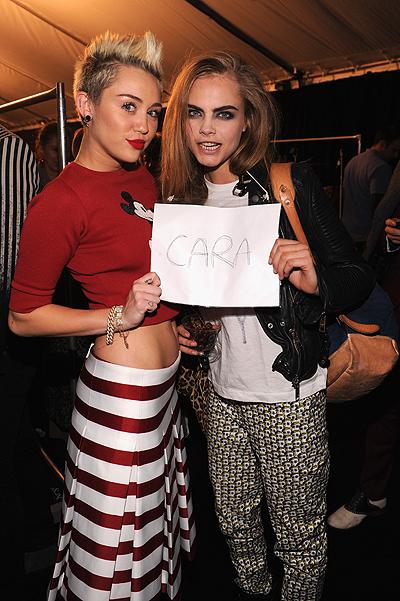 Miley Cyrus and Kara Devlin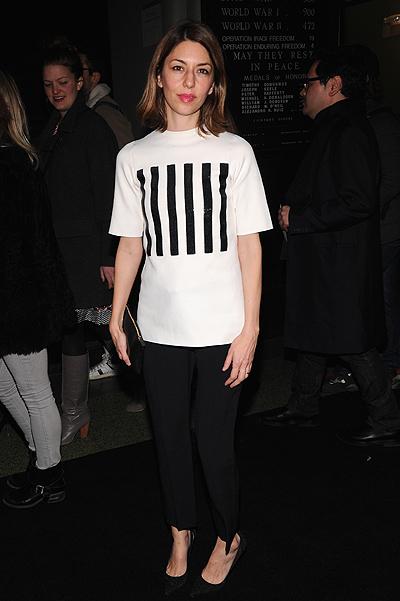 Sofia Coppola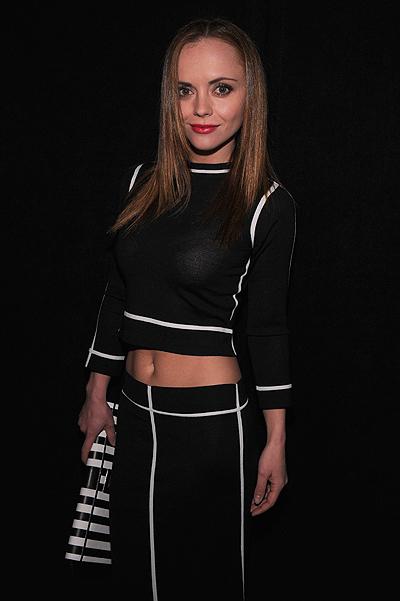 Christina Ricci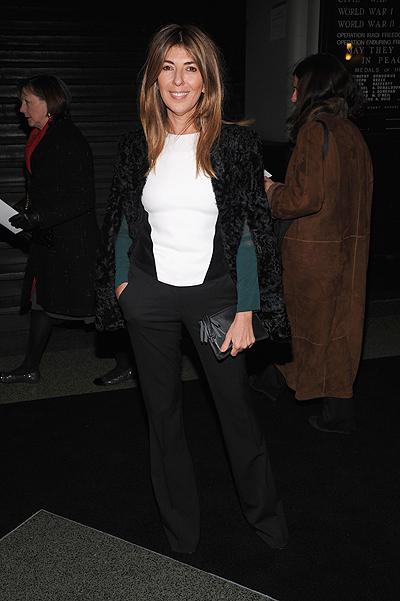 Nina Garcia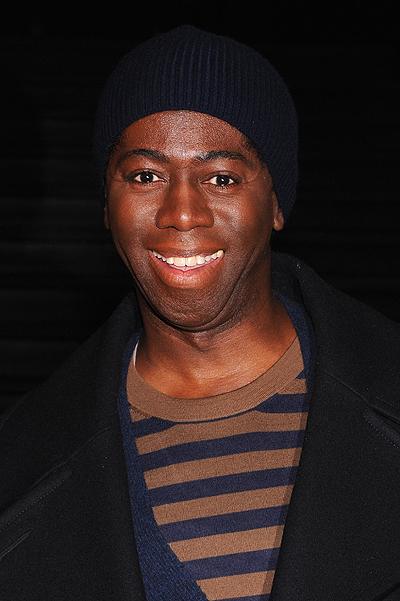 Jay Alexander