I have previously written about the Malaysian artist Hong Yi (Hong Yi) aka Red and her paintings without a brush. Most recently, she showed the public a portrait of Nobel Peace Prize laureate Aung San Suu Kyi, laid out several thousand carnations. This can be read here. The artist believes that you can do of all that surrounds us. In March, it presented its new project, which has applied food.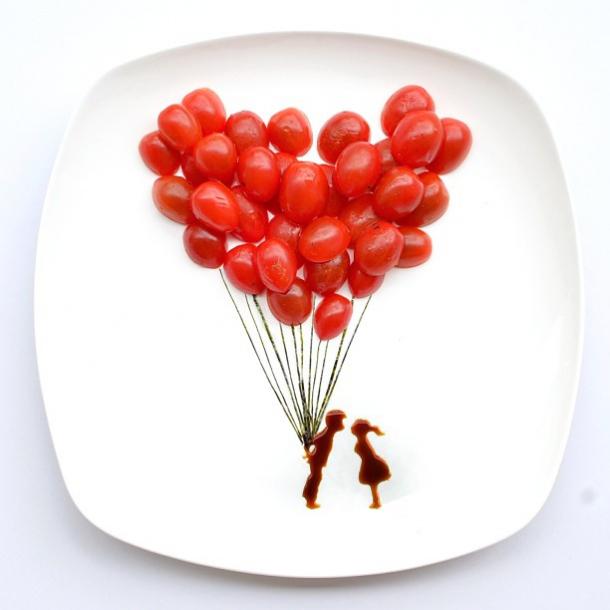 Every day, Red places a new job at the photo service Instagram. This uses the usual set of tools - chopsticks, skewers, butter knife, toothpicks, proving that creativity does not necessarily have a whole bunch of materials. Egg yolk turns in the hot sun, the berries are balloons, Rice created a raging sea.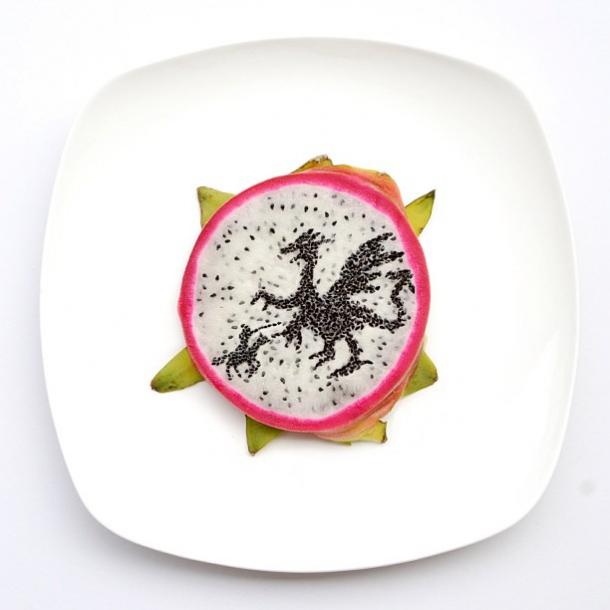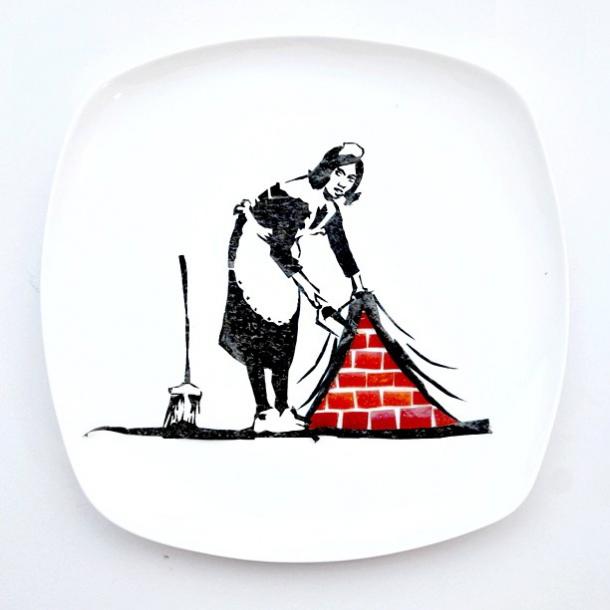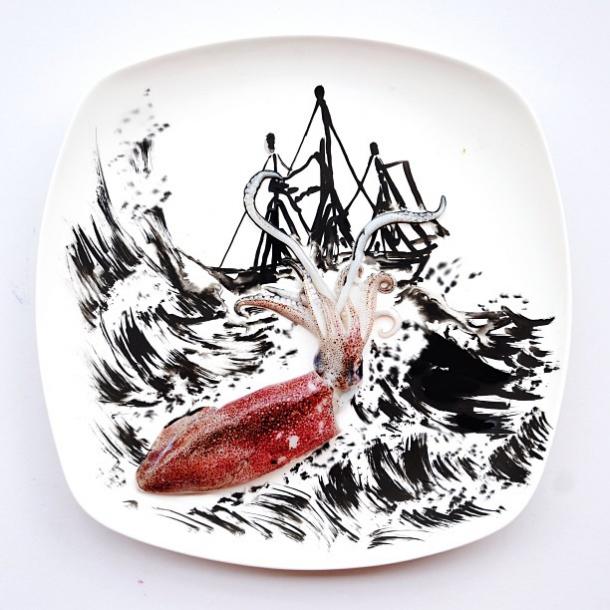 The artist says: I hope that my work will inspire the audience and make you realize that you can get pleasure from the ordinary, everyday veschey.Esli you are interested in her work and new work, they can be traced back to this site.