Drew Barrymore
What hair color famous actress - with, in most cases, we have it and love it. Drew Barrymore has become popular with a hint of blond, so she svetlenkie like the viewer a little more. It is worth noting that Dryusha - natural blonde hair and seems affected for good reason. I think that when on them to work hard, we will see positive results.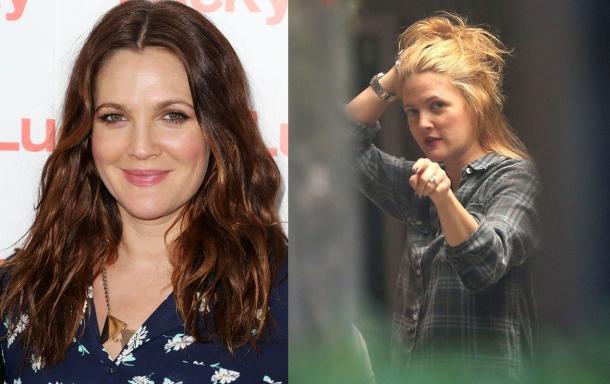 Minka Kelly
In the case of Minka Kelly hair color little solves. The girl Chris Evans, this type of beauty in which you can be a brunette and a blonde, and, perhaps, even red. By the summer of Minka chose a warm shade of blonde, and, satisfied with the results, thanked the master tweeted:
"Thank you for the fun summer golden curls! I am very much! You - the best in the business! »
Lourdes Leon
16-year-old Madonna's daughter, Lourdes Leon, pampered with "zelyonkoj." Girl dressed in her mother, though she does not allow her daughter and get involved in experiments. Recently strict Madonna's daughter punished for smoking, but continued to Lourdes, and now a new surprise - extreme hair color. Age allows "star Kids" put on a similar experiment, but will allow a mother?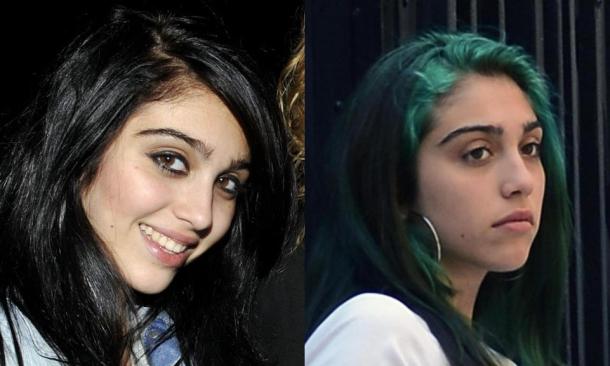 Willow Smith
Will Smith and his wife Jada, on the contrary, encourage the impulses of his beloved daughter. Which just haircuts and hairstyles she did, but pinkish-lavender quads - the first time. Just think, she's only 12 years old! Again, but growing up "new Rihanna", in which the genes that it is necessary.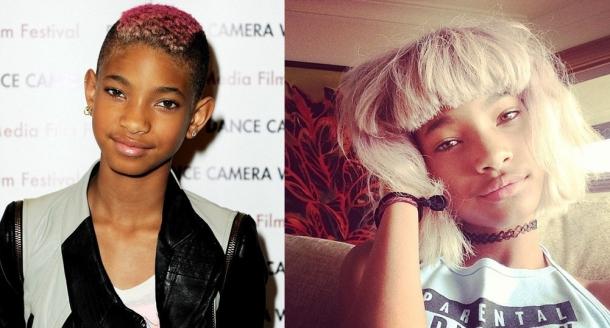 Jennifer Lawrence
Lawrence has long dreamed of external variables, and just recently, along with a personal stylist Mark Townsend, they finally came to a mutual agreement. Jennifer decided to take a penalty. Mark commented on the changes in the young actress:
"We sostrigla about 20 centimeters, and both were very nervous during the process, but nevertheless asked Jennifer cut shorter and shorter. I really liked the result. With such a hairstyle she can afford to completely different images: playful for a party or for luxury carpets. Or maybe just pick up hair in a ponytail. She really is this hairstyle »
Approved a new haircut stars in his Twitter and Miley Cyrus.
Michelle Williams
Michelle refreshed hairstyle, make a long asymmetrical bangs.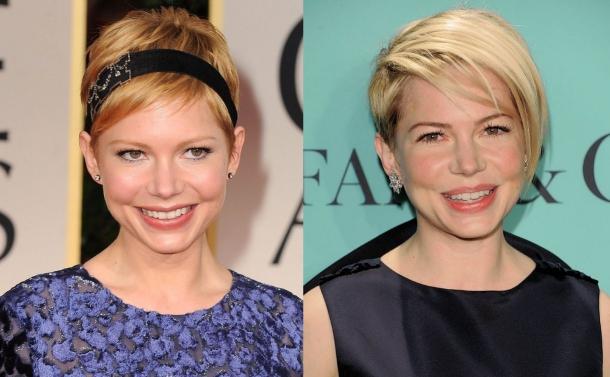 Lady Gaga
«I'll be back», - said Lady Gaga has once again become a platinum blonde. The singer's upcoming new album «Artpop», promises to impress everyone with the new sound. The third album will be released in two parts this year.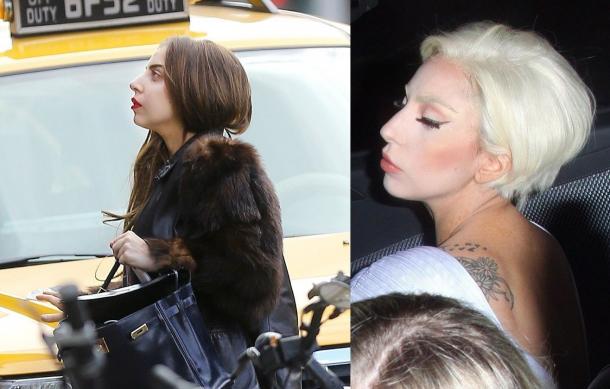 Amanda Bynes
Amanda Bynes continues to shift all the blame on others and blame their problems on the media. Like, write about it any nonsense, and yet in reality it is - a good girl. To somehow rehabilitated in the eyes of the public it repainted from red to blonde (comparison with LiLo sick of her order), and started attending the gym.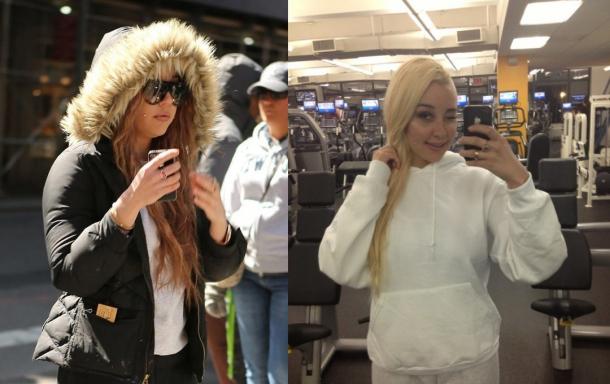 Scarlett Johansson
True blonde Scarlett Johansson tried on red wig on the set of the film "Captain America: The Winter Soldier." The actress returned to the role of Black Widow / Natasha Romanova.