Directed by Woody Allen became so famous that during the filming he prepared to offer "anything." And so it is. The mayor of Rio de Janeiro Eduardo Paes craves to eminent director made a film about his city, promising to ensure its full funding. But so far, judging by the data, it was not possible to contact with Woody Allen, and thus create the desired film is still in question. In the Russian media, this news comes on August 19 and for the past few days has already found fans of Woody Allen, who would like to see a movie of Rio de Janeiro in its execution.
In order not to suffer in agony waiting for solutions, I suggest you watch the seven other films about cities and countries, positive and sunny, can lift even the most terrible mood. Let it be your own 7 Wonders of the World!
1) Paris, je t'aime! (2006)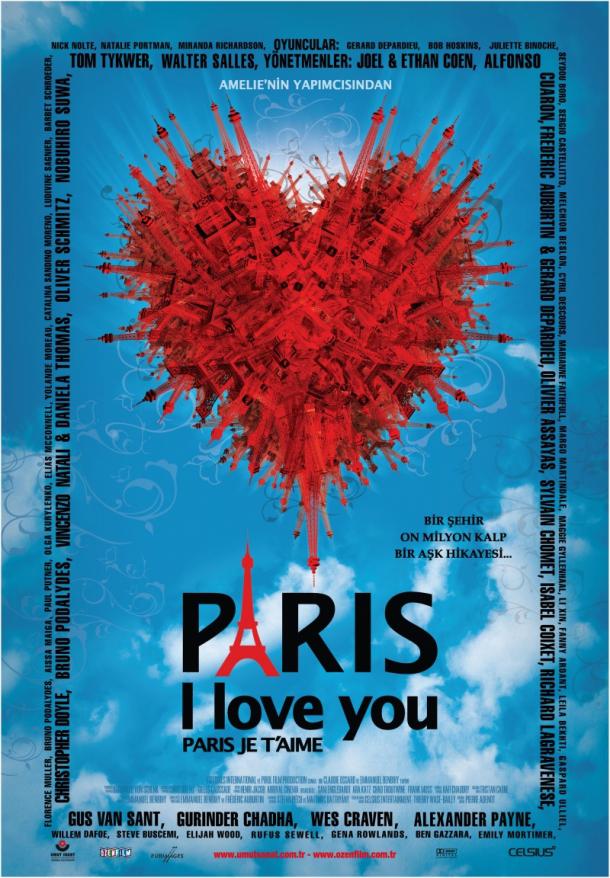 Perhaps, when the phrase "movies about the cities' very first memory pops up is" Paris, je t'aime ". Perhaps only the deaf do not hear about this popular tape, collect a lot of popular French actors and actresses together. But it is not a single film, it is - a selection of short films, in which the authors tried to put all my love to the charming town.
Five-minute love story developing on the background of the Eiffel Tower, are filled with a special Farm, which have only the French.
2) New York, I Love You (2009)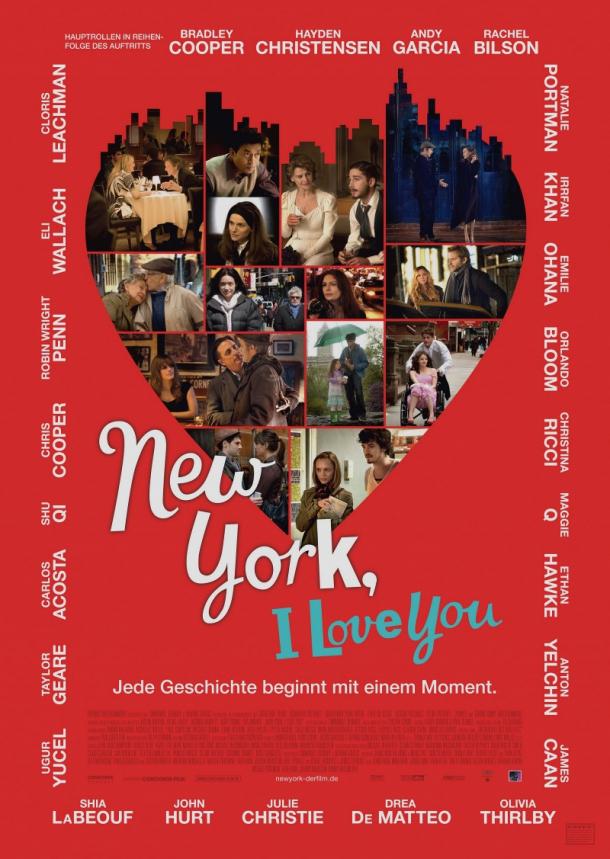 No less popular and the film "New York, I Love You", which is an extension of ideas about creating a series of "urban" featurettes. Of course, it is no longer recognizable French charm, but the American everyday life in the city can also be bright and memorable, and the feelings of sincere and gentle.
That is why the background skyscraper develop as much as eleven stories of love.
3) Letters to Juliet (2010)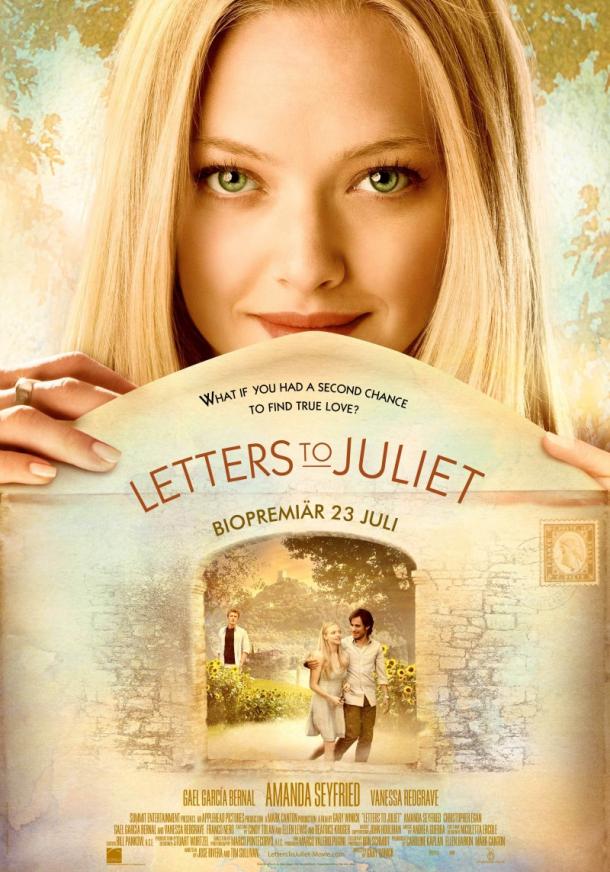 This film is filled with love, and love the heroes of the great work "Romeo and Juliet". No, it certainly is not a fanfic, but if it were not for Juliet, there would not be this film. Its main character, the American Sophia, sent to Verona to respond to letters addressed to the famous heroine. She still comes across a letter from the '60s, a love story which touches Sophia, and she decides to help an elderly woman at least now find happiness.
4) Havana, I love you! (2012)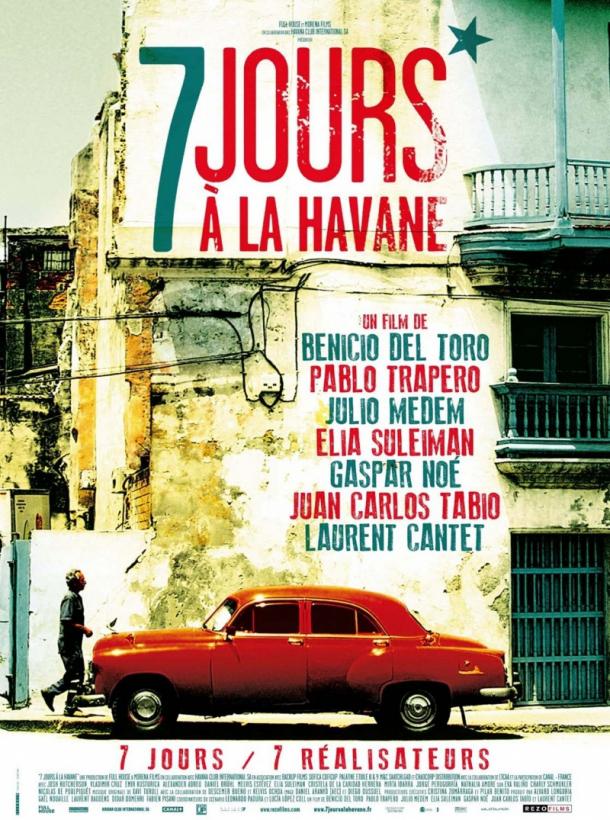 Another series of short films, which have inspired the creator of the first two films in this list. This time the action takes place in Cuba, hot Latin American cities - Havana. Stories, however, a little - only 7, but they can rightfully be called the Cuban. So bright, passionate and truthful they received.
5) To Rome with Love (2012)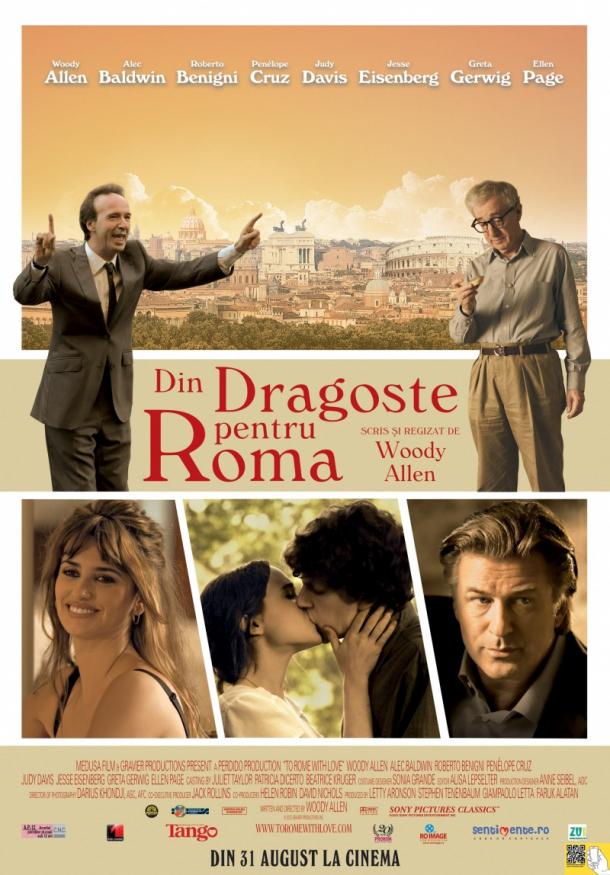 And now with the tape by Woody Allen, and fulfilling one of the main male roles, and acting as a director. This comic strip tells the story of the famous American architect, who is experiencing a second youth, a simple man, suddenly awakened famous newlyweds from a small town, travelers in search of romantic discoveries and some other unusual characters, caught in one of the most beautiful cities in the world - Rome.
6) My Big Fat Greek Summer (2009)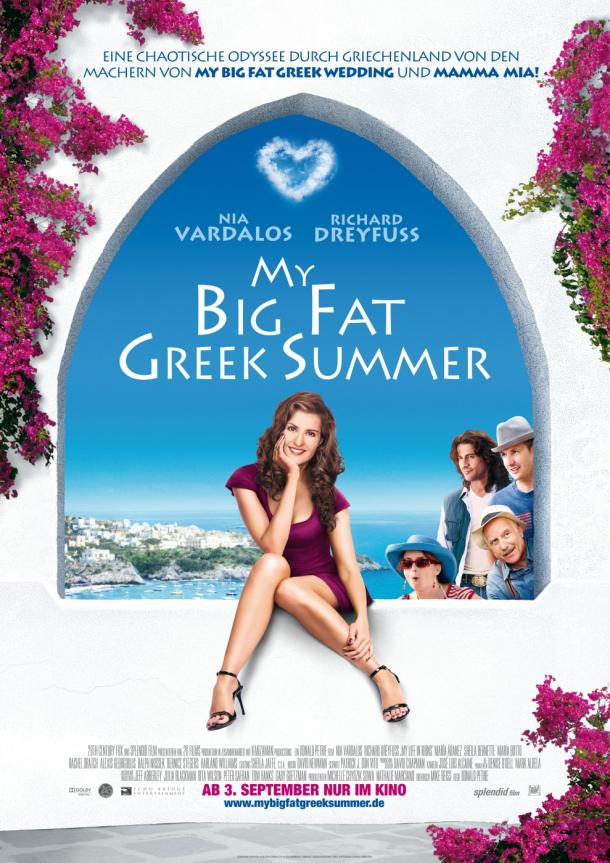 Another comedy in the list of the Greek woman, who grew up far from their homeland - in America. She does not know the native language, but successfully guided tours to the sights of Greece until such time until he meets a man who does not understand her speech.
The film is not particularly famous for its high ratings, but it gives a pretty good idea of ​​Greece and the opportunity to enjoy its scenery.
7) Eat Pray Love (2010)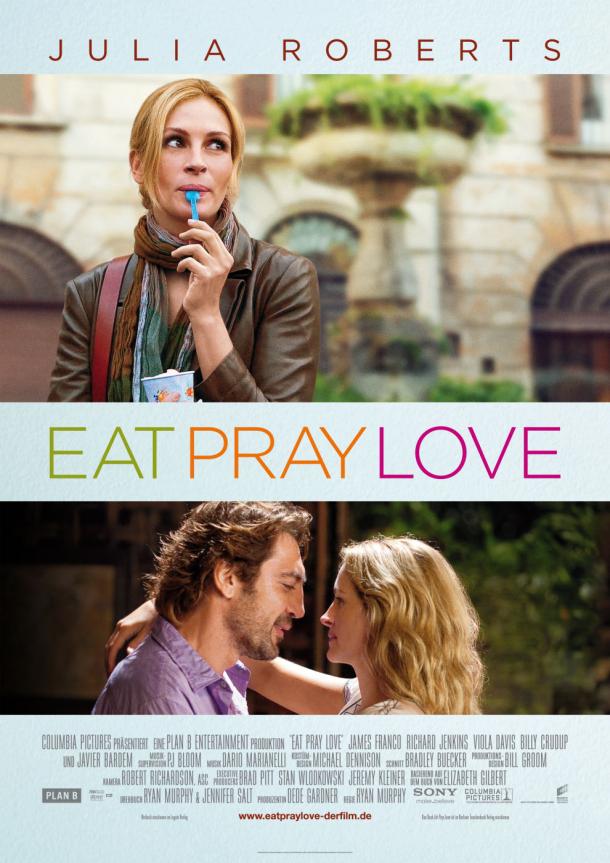 A screen adaptation of the famous novel of the same name with Julia Roberts in the title role. This is the story of just three countries, who for mental strength and balance riding an American Elizabeth. Beautiful Italy gives her pleasure, mysterious India helps you find religion, and the amazing Indonesia teaches the attainment of harmony.
Very good motivational film, lets take a look at life in a new way and start in her own changes.