Unemployed in the village of Polissya build three homes for a family.
When it became clear that government rations good rural life can not be built, the biggest farmers of the Belarusian village Olshany that in the Brest region (population of more than 8000 people) amicably resigned from the farm and began to make a cucumber.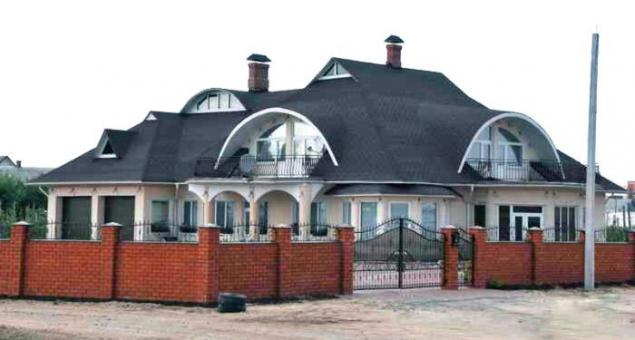 Here are all the opposite of the usual post-Soviet country: people do not drink, do not live in rickety huts, half of the families - families with many children, each - a small fleet of vehicles, including passenger cars and commercial vehicles. In Belarus, it is called "Olshansky phenomenon", but if you look closely, there is no magic, the first and the main reason for the well-being olshantsev - refusal to cooperate with the state. Officially, everything - the unemployed, the taxes are not paid, a cucumber business until this year conducted without supervision, using the geographical location - far from the big cities, that no one climbs with inspections. Local farmers are not particularly willing to lighten up in the press, so as not to attract attention, so please do not call names. "Cucumber businessman" Andrew tells of the prosperity of his native village:
 - In Moscow, we are very fond of cucumbers because they no nitrates, tasty, the land is fertile. On the day of 40-50 trucks goes to Russia. For the season with a greenhouse I earn three hundred thousand Russian rubles. And I have greenhouses 7. So consider yourself.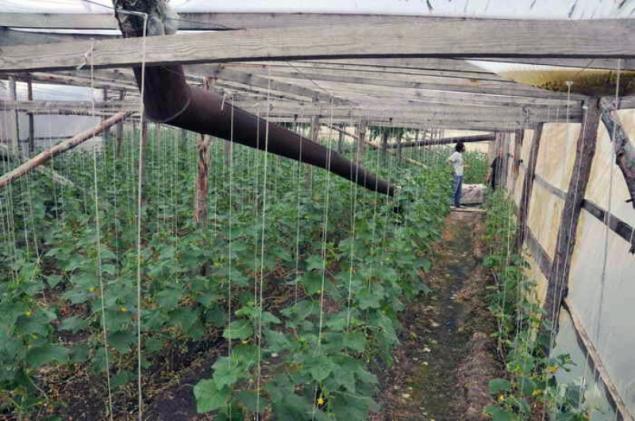 Take it easy, but this time the average salary in the ordinary Belarusian farm barely three thousand rubles, and some workers and did get 50 -300 per month. By the way, Olshanskys cucumber kings also create jobs - those who have a lot of greenhouses, by hiring people to assist in growing their "green gold." And the people from the neighboring villages with joy rides to work here. But large parts of the business to share with outsiders olshantsy do not like, so try, where possible, engage in logistics and sales within his own clan - for example, grows cucumbers in-law, son in law owns a couple of trucks and is responsible for transportation, and his wife sell cucumbers and conduct accounting. Andrew shares details of family life in Olshanah:
 - We have decided that there were many children. I myself have four, but this is not the limit, there are families where seven children, ten. And what - to support. I have two daughters grow up, and the dowry, as usual, will build each house. I hope that will marry his Olshansky, well, or someone from the neighboring villages. Because all sorts of eastern Belarusians do not like me, these people do not want to work, only to whine that all bad. I do not want such a daughter in the family led.
Houses in Olshanah neat, European, and on the walls of the local market hangs unusual, and not necessary in a normal village advertising - ceilings, window glazing, steel doors. All of this money is in demand at the villagers. The houses have huge plasma TVs, a lot of furniture from Moscow "IKEA" - trucks from Russia will not be returned empty.