The hangar was built before the Second World War, he served as a garage for airships.
This is the huge building in the world without the support of internal pillars.
What do you think, what a hangar used now?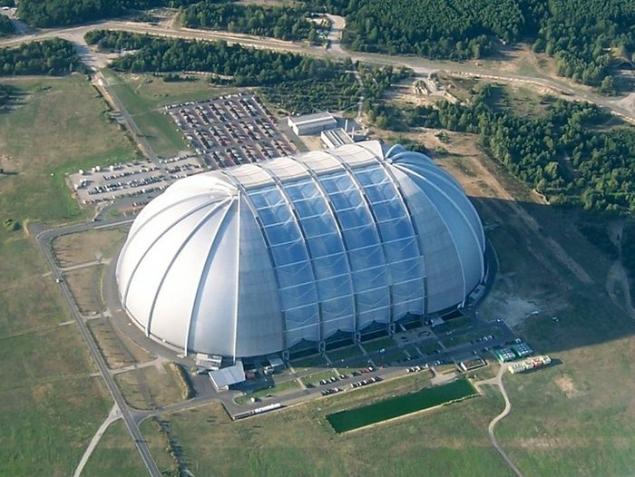 Now that Tropical Islands Resort - an artificial tropical resort, located near the German village Rietzneuendorf-Staakow. It is a huge hangar with an area of ​​about eight football fields both inside which is installed akvapark.V hangar constant temperature 26C. There is always warm, even in winter. In addition to the water park, is located inside a small rainforest and fifty thousand of exotic trees. The sounds of the rainforest heard from speakers disguised. Also simulated shoreline of the lagoon with 200 meters of sandy plyazhem.Kurort open all year round, 24 hours a day.