Cranberry grows in the swamps of the Northern Hemisphere and its berries are rich in various vitamins and trace elements. From them prepare all kinds of fruit drinks and juices. "And what is so outlandish harvested grapes?" - You ask.
The answer to this question you can find in this photo essay. Men in overalls like boatmen many centuries ago, throw a rope on his shoulders and pull the red carpet-seine close to the shore. Late autumn, weather forecasters promised heat, but deceived. Air, land, water, cold, wind, shot in the head. A peasant high fishing boots and jackets. Ivan - red knit cap.
- Grey, it is to not float!
- Vanya, throw the rope!
Chinnaya procession of tractors selected ashore. RV Tina. Time - 10 am. Will work until dark.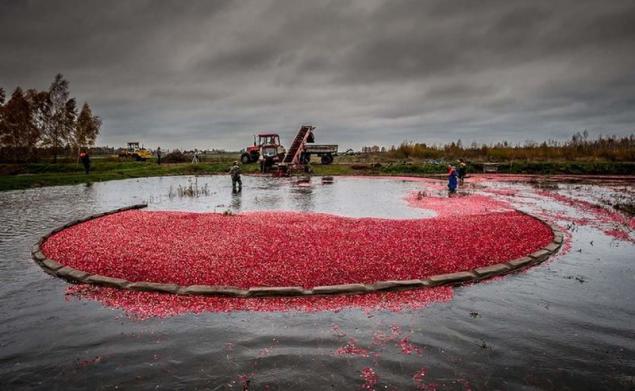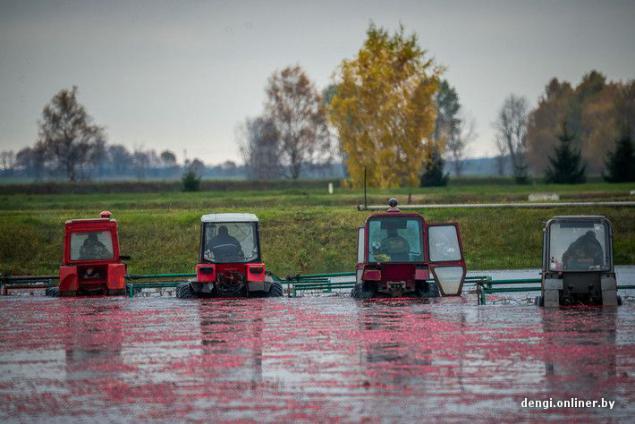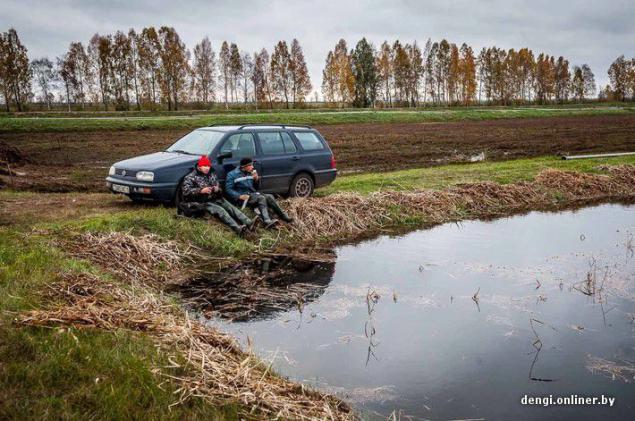 Ivan, whose red cap - young professionals. Pinsk he finished building "Khobzey" and lives in Parakhonsky. In the company "Polesskiye Zhuravin" came to the detention. Ivan respite, along with a companion, he leaned back against the "Passat", drinking coffee from a thermos, smokes.
- Work seems to be simple. Summer obkashivali checks now harder - pull berry - about the life of man. - Pay 2, 5 million for the collection promised more, because you have to be all the time in the water. But I have to stay here for a long time will not, well it. 2, 5 million will live perhaps? Seven start ashamed. Friends said in Minsk on building 10 million in light dresses. We have to go to Minsk! Or not?
We do not undertake to give Ivan a council, and the chief is something he shouts. Ivan takes the rope, his turn to pull the cranberry red carpet. He says something about Minsk, but the engine of the tractor with belt-conveyor buzzing and choke the word.
Ivan more experienced colleagues hope to get to harvest at least 12-15 million. But that's a one-time bonus, the average pay, they said - under 4 million.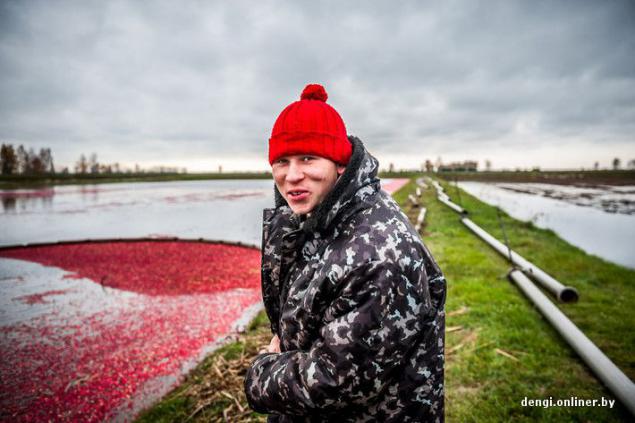 It's in the nature of all simply in the swamp. The technology of growing large-fruited cranberry plantation has many nuances. Curiously, technology, planting, first equipment Belarusians got from the Americans. It was in the late 1980s.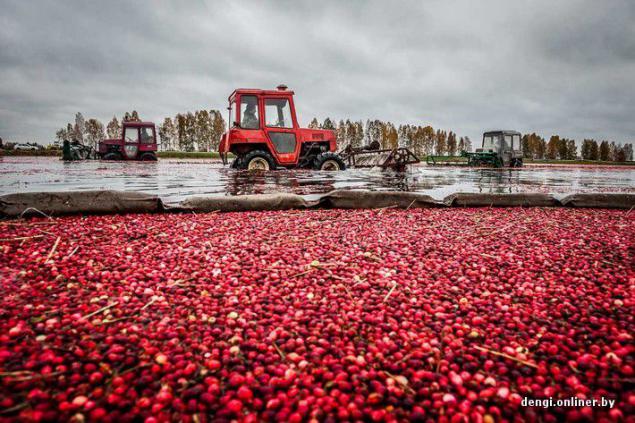 Optimal planting dates - early May.
Berry planted in acidic soils, maintain humidity between 95-98%, if necessary, make fertilizer. Stow weed, give way. Cranberry appears first in the third year. In the "Polesie Zhuravin" grow different varieties, some sound in overseas is not clear, "Stevens", "Makfarlin", "Crowley" ... From these parts cranberry bog berry has large dimensions (2-2, 5 cm) and the lack of odor slime. < br />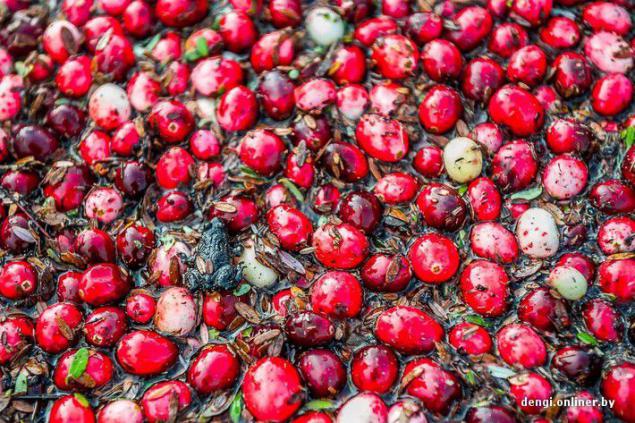 To begin harvesting in late September. First checks ponds flooded with water, the level of which reaches 30-50 centimeters. Then getting into the act by spetstraktora MTZ. "Belarus" with Motovilov, like reapers harvesters, create, as they say here, water "breakers".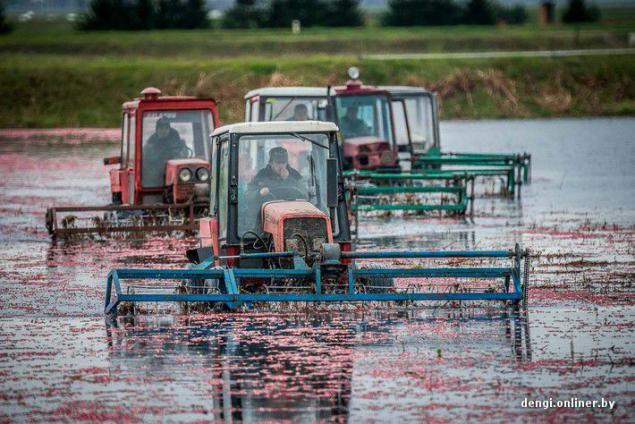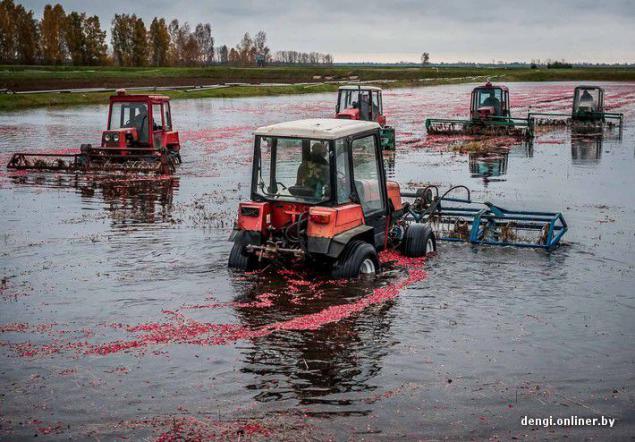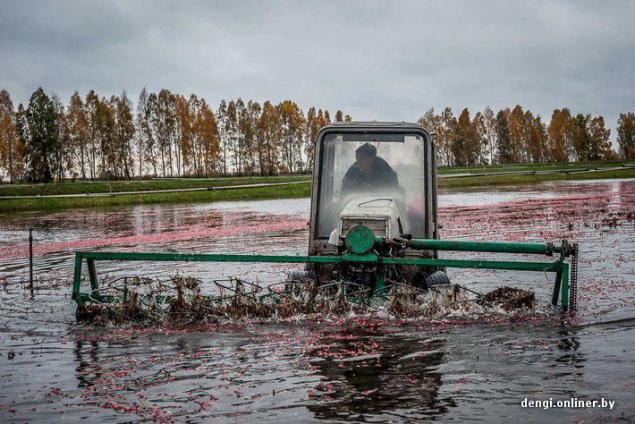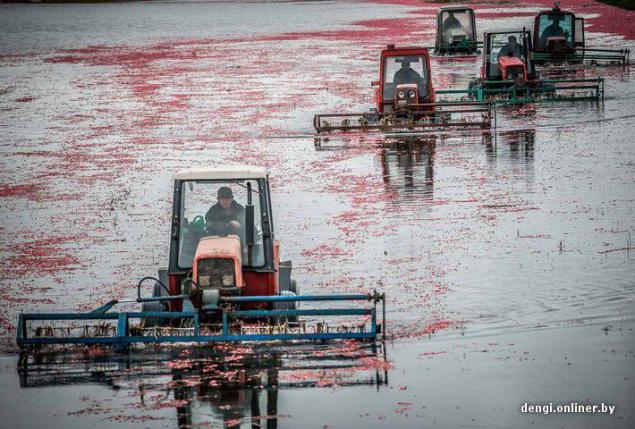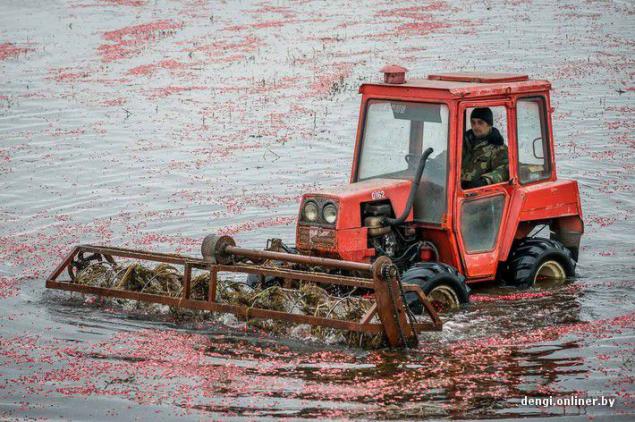 The berry is ripe, under the influence of water jets stalks are cut, cranberry jumps to the surface. Workers collect its pontoons, customize conveyor.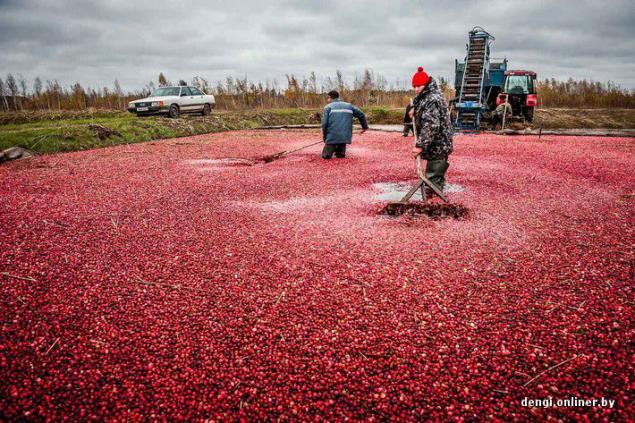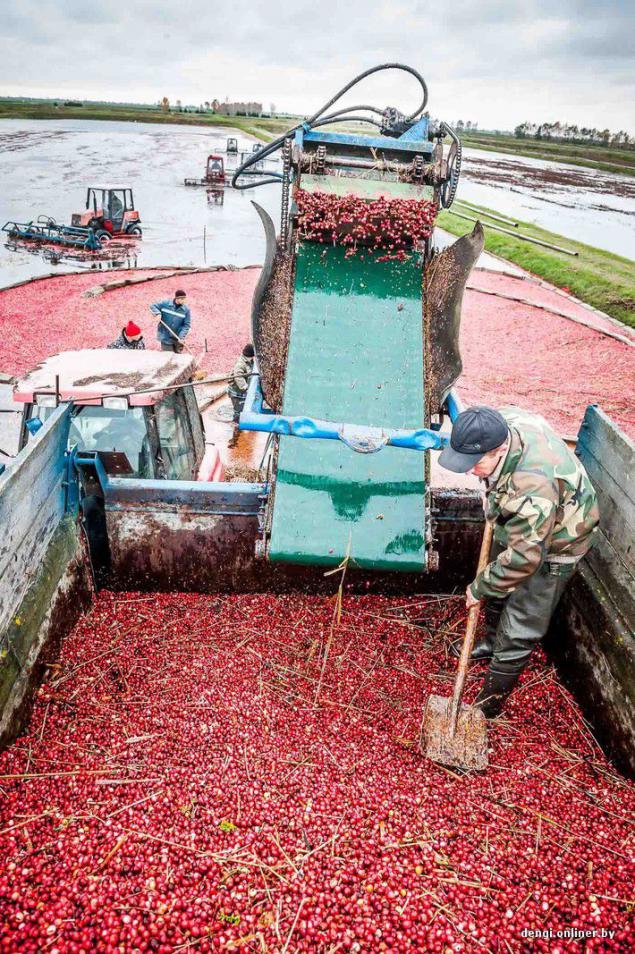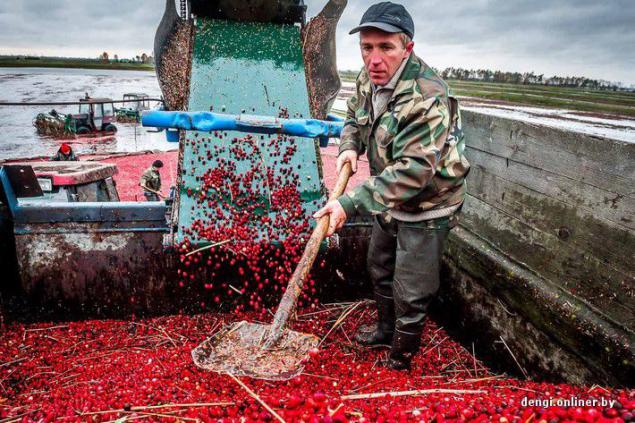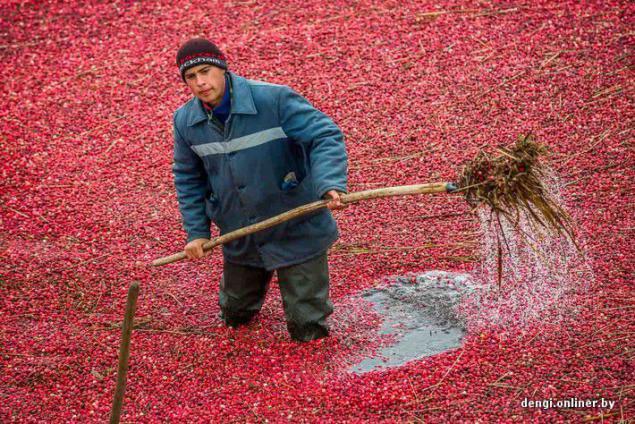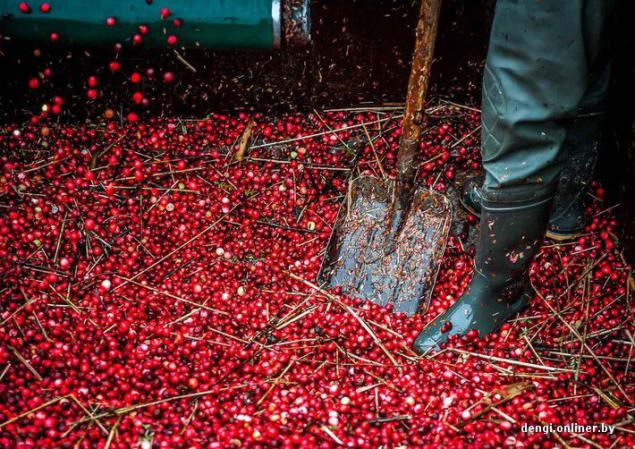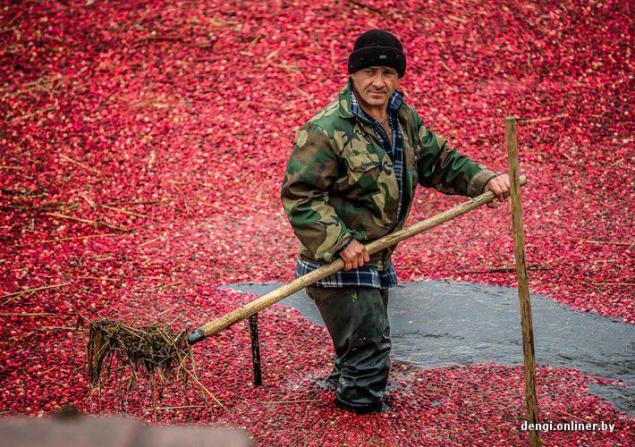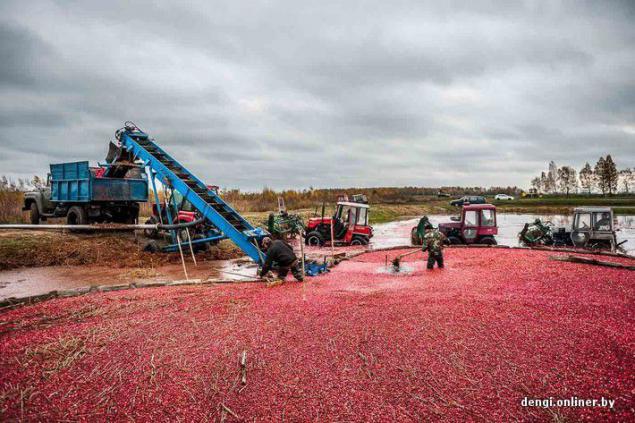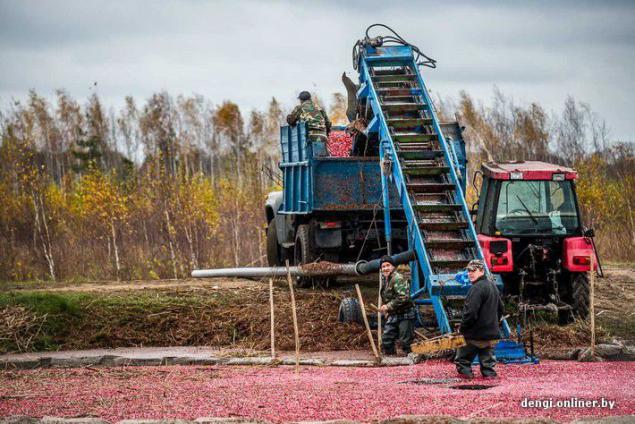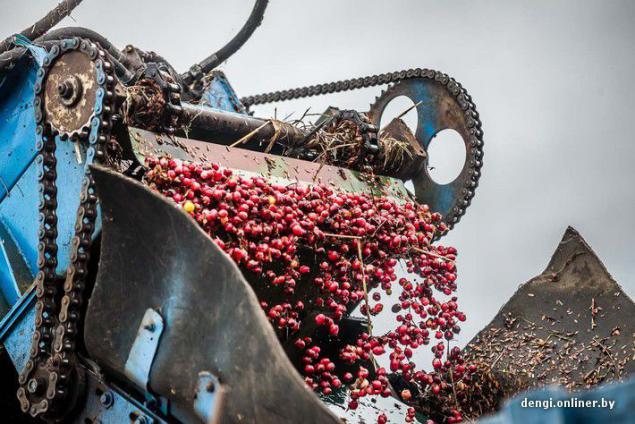 Here berry washed from the leaves, then - should be sorting. At a temperature of 18 degrees below zero it is frozen and packed for shipment to customers.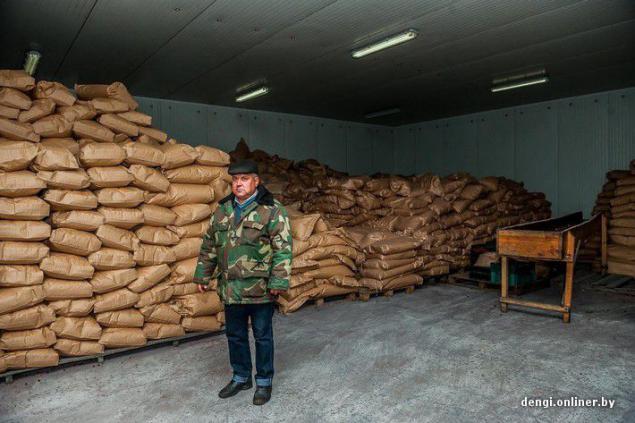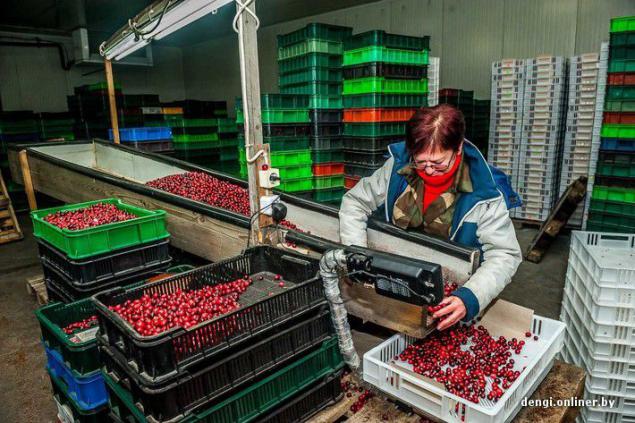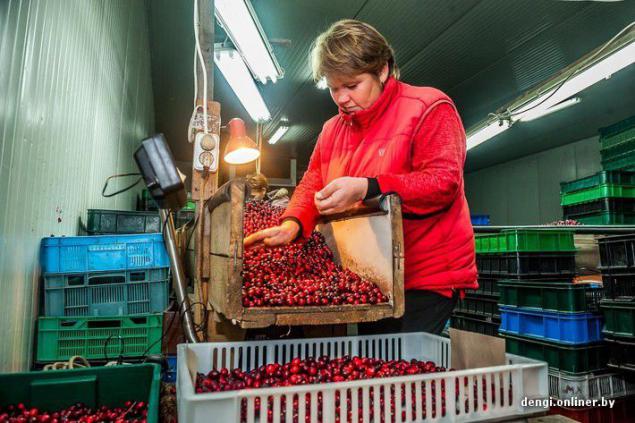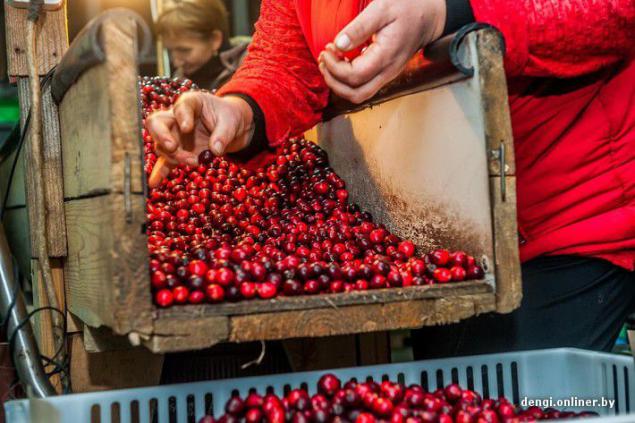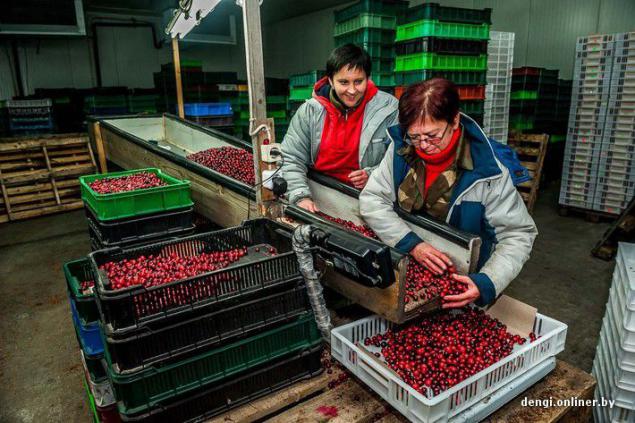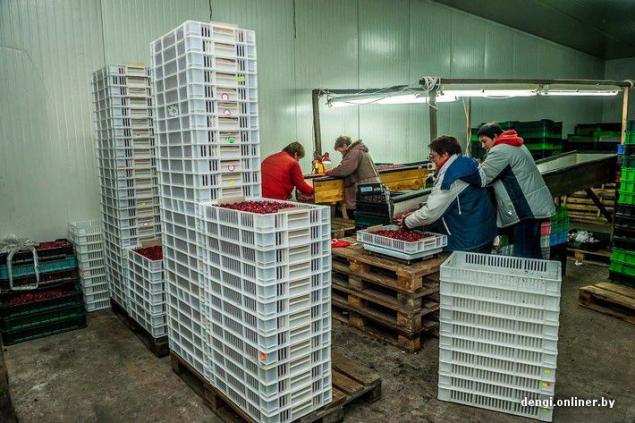 - Do not want to take, infection. No, our cranberry soon will not need,
- Ivan screams through a crackling motor. He then not until the end of the rights.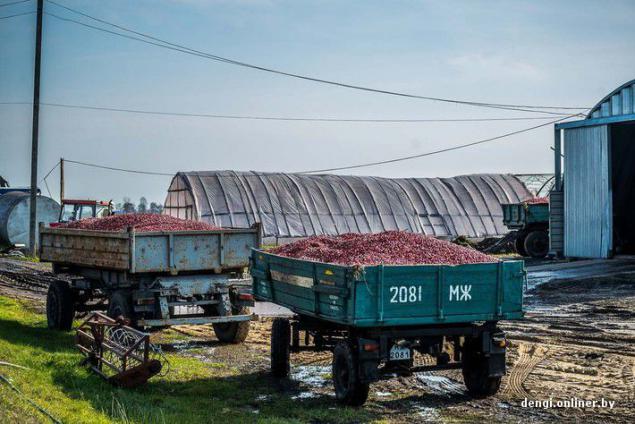 Formally "Polesskiye Zhuravin" - JSC, but the lion's share of the shares owned by the state. Created by it on the basis of Pinsk cranberry plantation. Now boasts an area here even flew President Lukashenko. This is evidenced by the photo in the principal's office. Vasily Lyagusky, however, prefers not to talk about the past but about the future. It had berry promises to be difficult. - All can be sold abroad, including cranberries, - he says. - But at what price? Now this is difficult. In the European, the Russian market came the Americans. They organized system, proven technologies. What can I say, a berry grown in five states, and each has its own profile University cranberries! Containers from the US come to Hamburg, St. Petersburg, Finland and disperse quickly in Europe. To compete with the Americans, the cost of our cranberry should not be higher than the dollar per kilogram. And we have five times the fuel price went up. I think this year will be around the cost of the euro. Although in such circumstances it is better not to make predictions.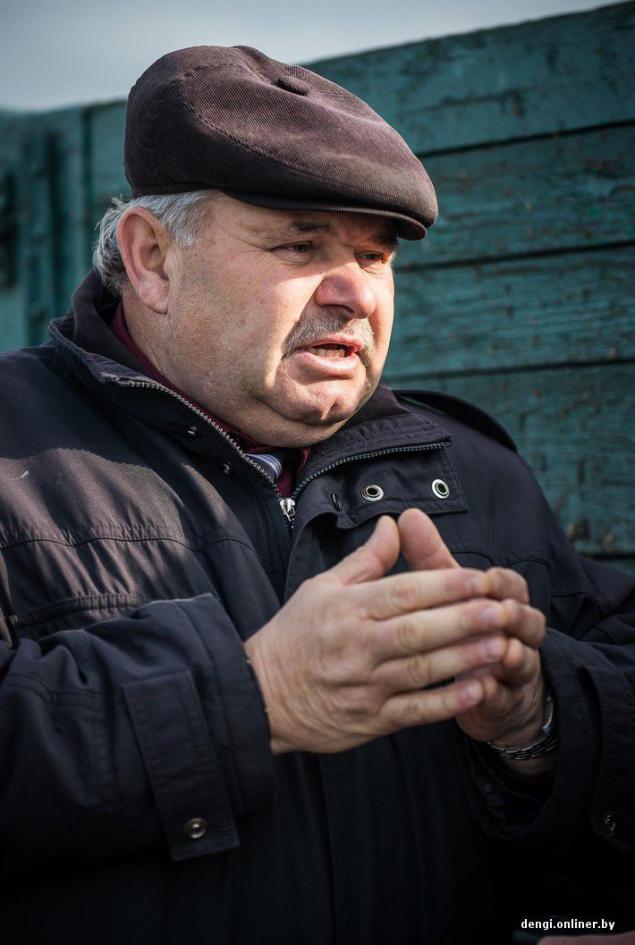 Belarusian cranberries, said Vasily Lyagusky buy Russia, England, Poland, the Baltics, Kazakhstan, the Netherlands, and many other countries. On cranberries can still be earning dollars. The ruble is more difficult.
- What do the Europeans of Pinsk cranberries?
- Juices, jams, many things. Now this fashion: New Year's Eve, Christmas Eve in Germany, England, but even in Poland hostess turkey and goose prepared with cranberry sauce. From our, Belarusian including cranberries. Fruit drinks do people heals. Americans boast here that every day the juice drink.
- Belarus Belarusian cranberries need?
- Of course, we are working with the factories: and canning, and winemaking. And we make marmalades, jams, baby food. Question opportunities in the processing industry. That gave to Bykhov cannery products are still waiting for payment. This grocery, where the money is long drawn out. And the demand has fallen, the implementation is weak. Products from our stores cranberries would never lie on the upper shelves. Even offer to pay for merchandising. I'm ready to go for it ...
- Cranberry juice can find in every Minsk hypermarket - even on the lower shelves ...
- Again economy. Why do manufacturers headache with expensive natural juices? It is better to buy a barrel of a concentrate, add water. And sell this' juice reconstituted "with all sorts of stabilizers and color fixative. The problem, again, in the processing of, well, then - in trade. There is a vicious circle.
We have built themselves a small shop, but it is necessary for low-cost loans, which are not. Prepon much! Recently in Minsk was a Chinese exhibition, looking at their equipment, lick. There and technology, and simplified guests. We have also to do with jam tabletochku that the train can be opened and spread on a roll, so you have to pass - you do not pass. Very much around reinsurers. Repulsed people hunt to risk.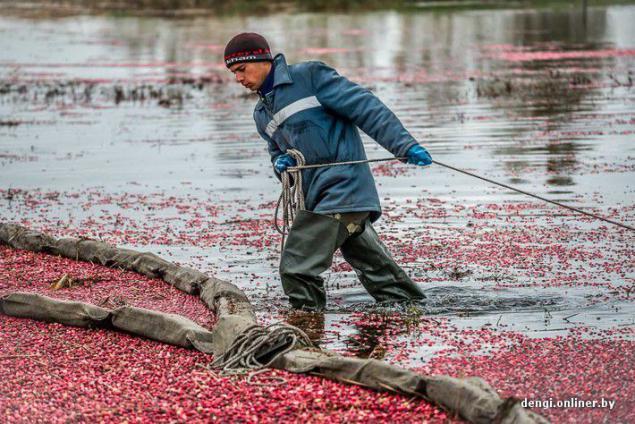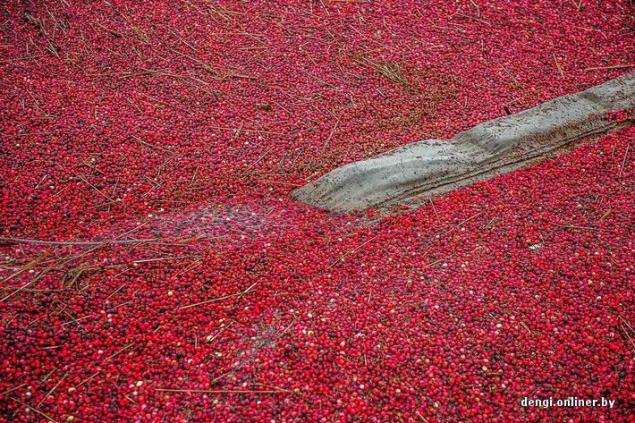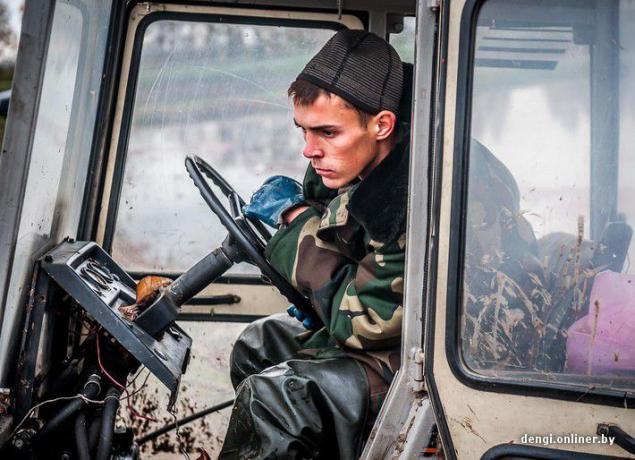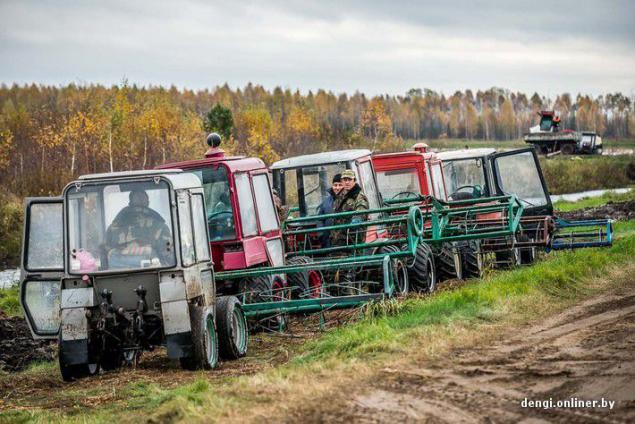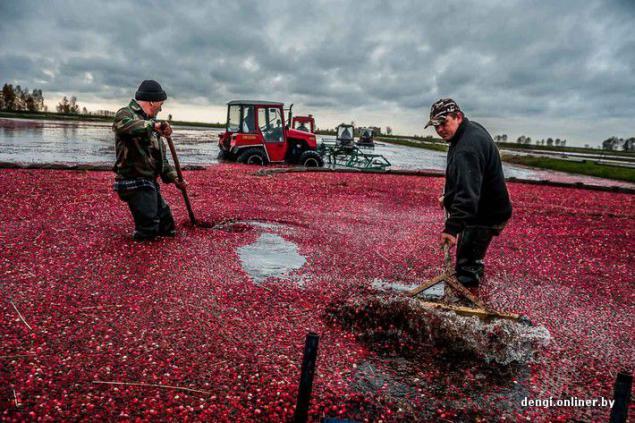 Subsidies from the state "Zhuravin" do not get. To survive, the company must either shrink wages or increase productivity, or to screw up prices (natural persons, for example, cranberries now sell for 20 thousand.). Standard, in general, the Belarusian equation.
- In America, the process of growing large-fruited cranberry mechanized percent 95. We rate - about 70 - tells Vasily Lyagusky. - Today, technology far ahead. In the States, there are several types of cleaning, even the air. Or this: between checks on Dams are trucks carrying agromost on which hung a set of equipment. Tractors they do not trample on the check as we are. After the grind cranberries, fed the trunk, it sucks water berry. And the sorting is organized much more efficiently. We also have to come to this.
- Not too late to catch up when he lost more than 20 years? - Be wise! And the risk - not discouraged director. * * *
"One, two, three - have" - ​​is heard near the check-pond. Troop tractor again stormed berry pool. On the palate there is the sun, the blood-red carpet in its rays play hundreds of lights. Ivan takes off his hat to wipe the sweat from his brow, and asked someone how long ... That's half the change took place.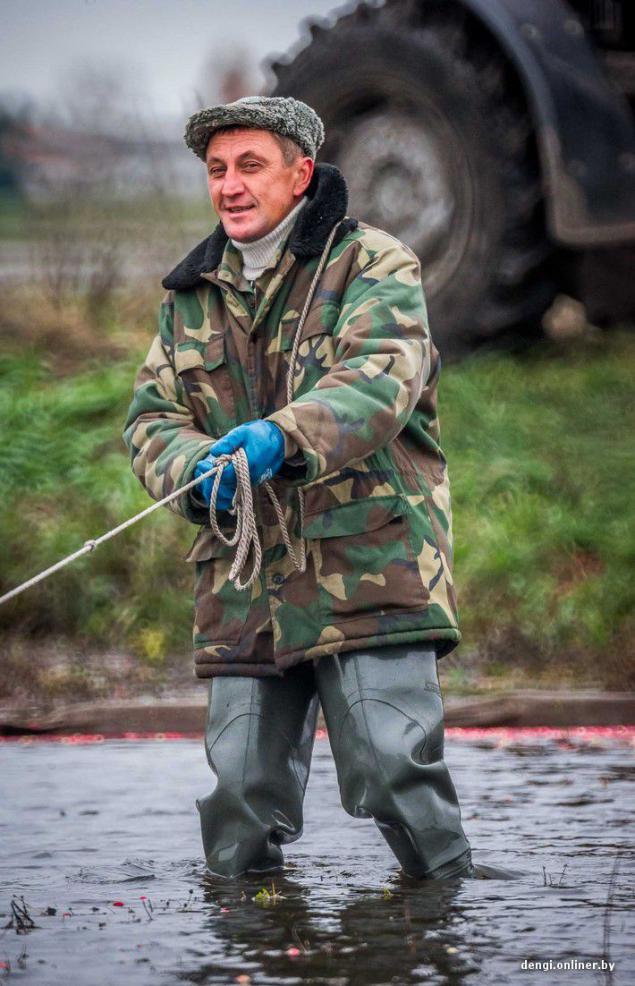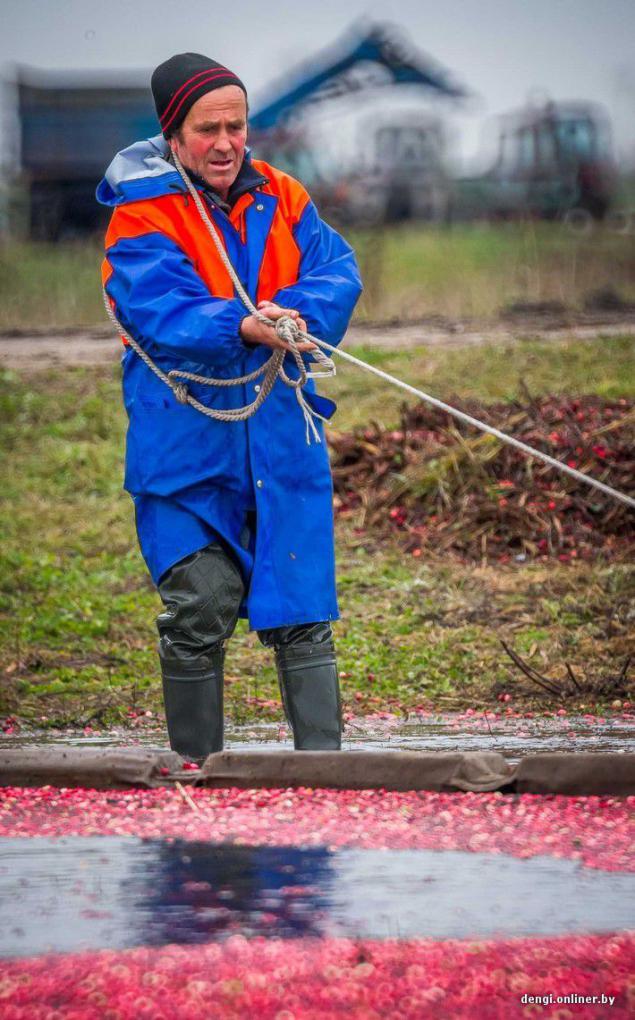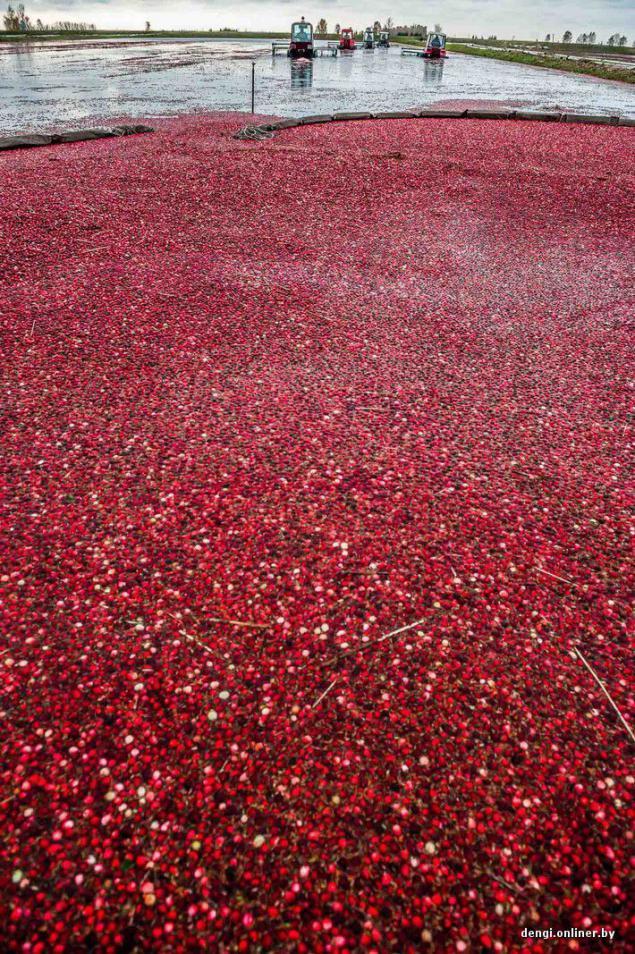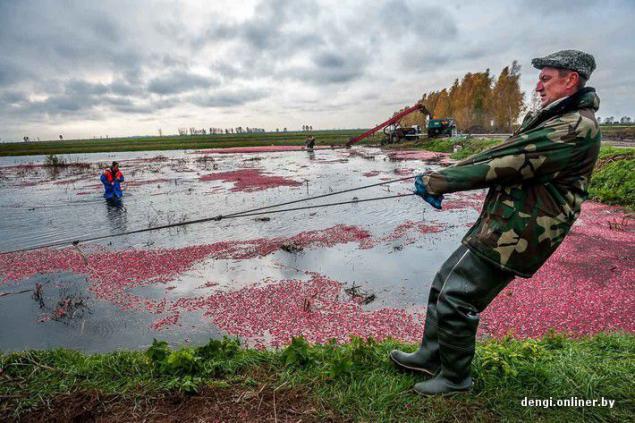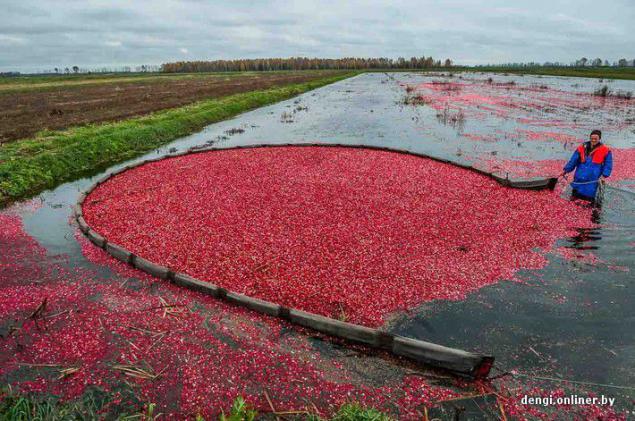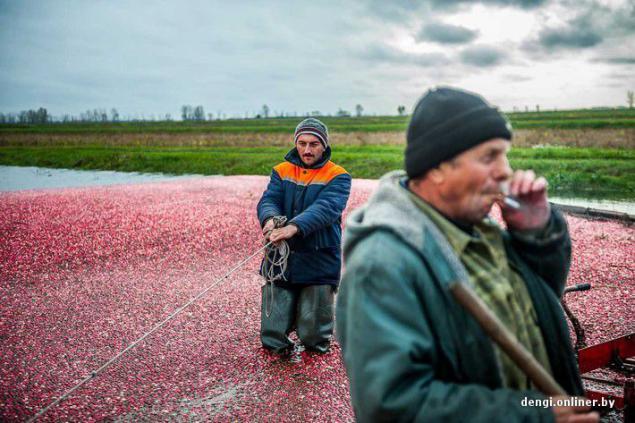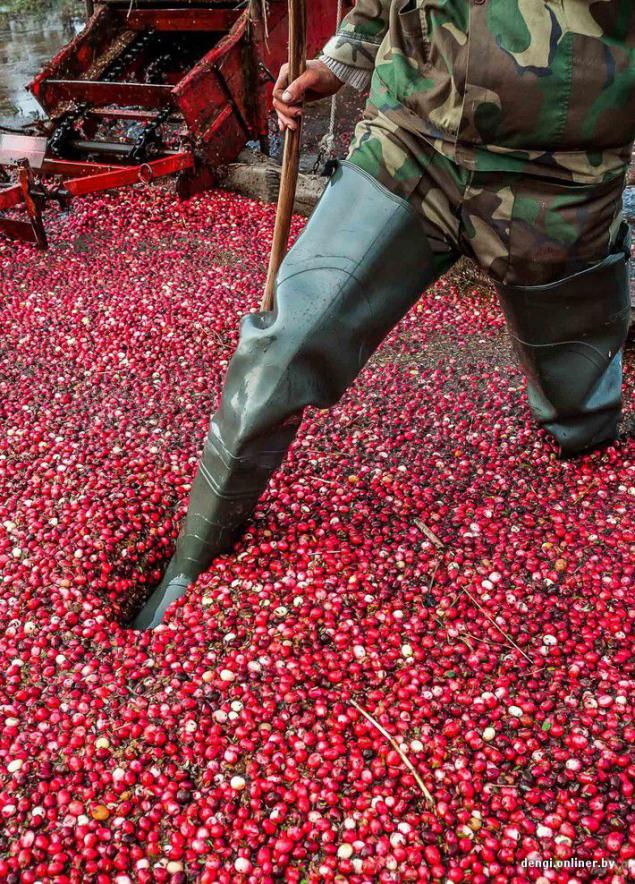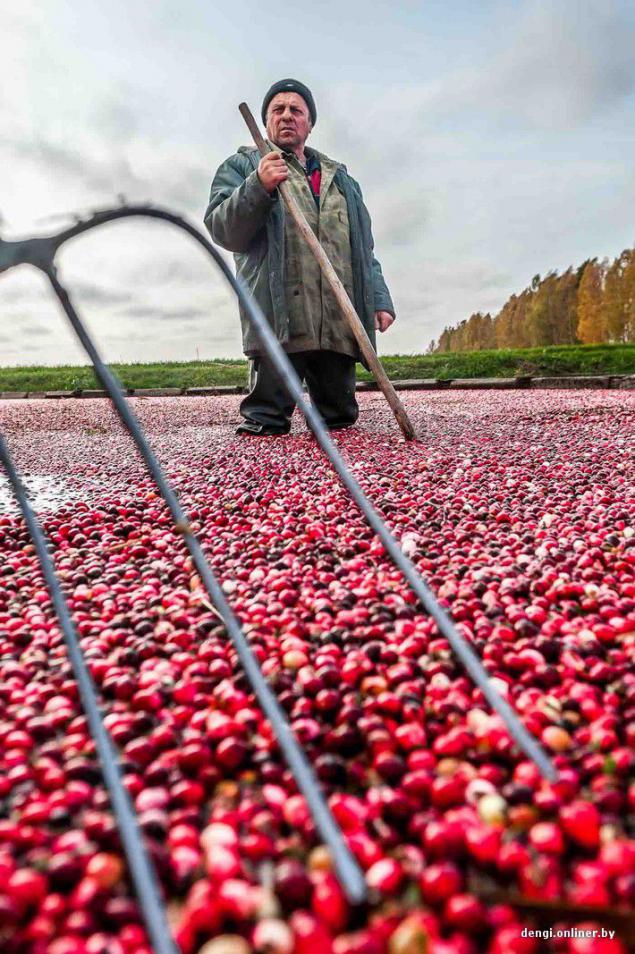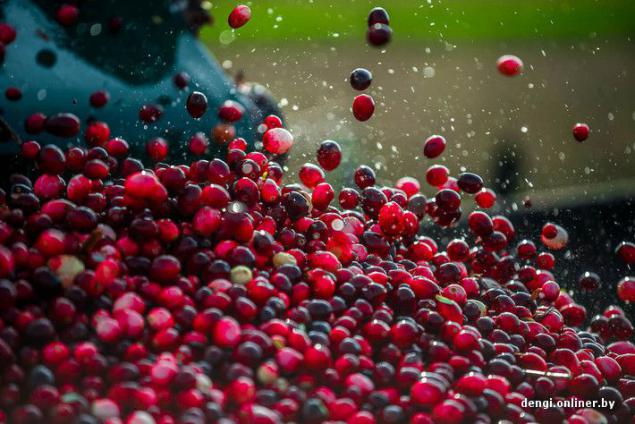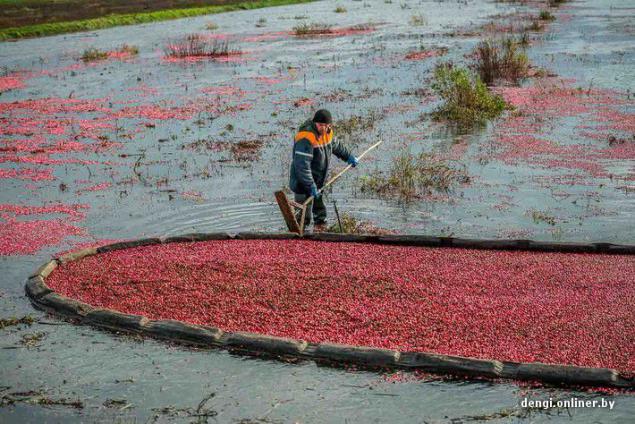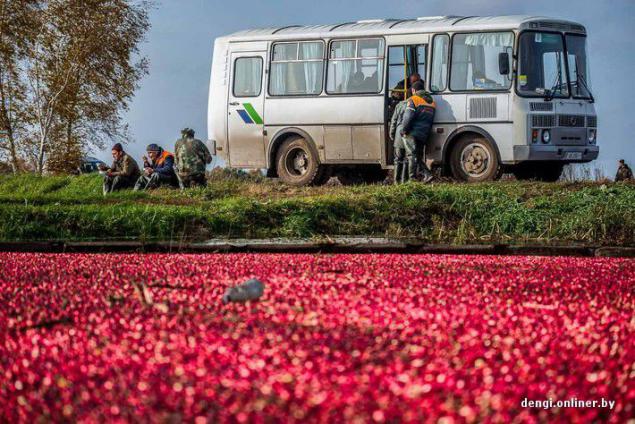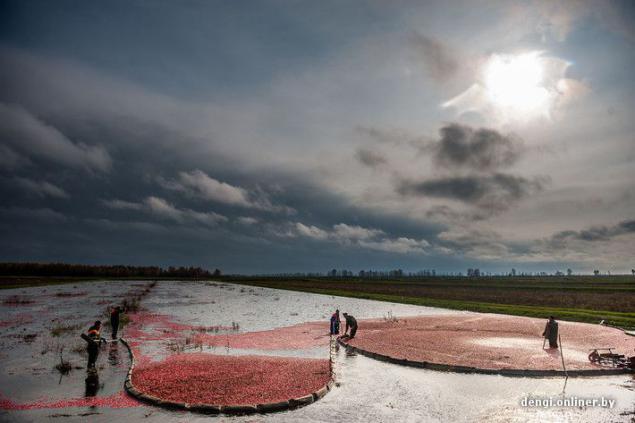 Source: dengi.onliner.by