High Line (The High Line) - it is quite a unique place in the Chelsea neighborhood of Manhattan. Park Alley, located at an altitude of 10 meters above the ground on the former line of the New York trains, stretches for 1, 6 km from Gansevoort Street (one block from West 12th Street) to 30th Street.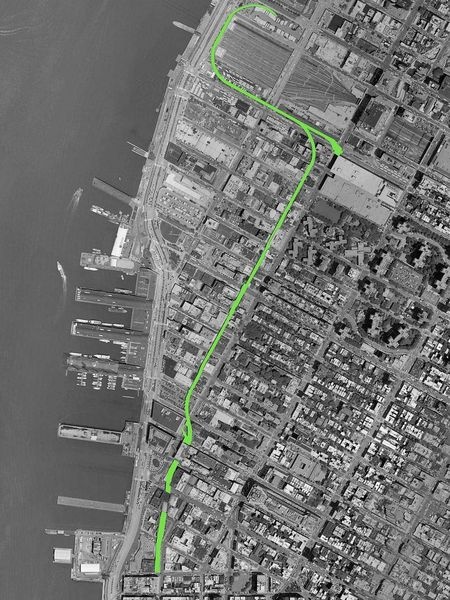 Park in Manhattan on the site of the equipped elevated railway.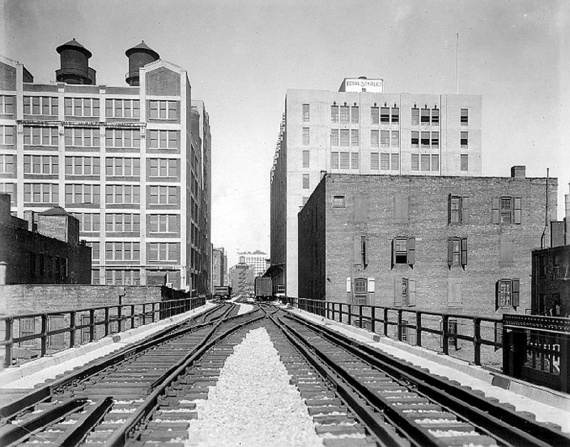 Skytrain appeared in the area in 1934. Originally she was going through the neighborhoods, so as not to compete with the underground, from 34th Street down to the terminal at St Johns Park on Spring Street. While it was a very ambitious project, it allows workers to easily get to the factories and warehouses in this part of New York. In the middle of the XX century due to the growth of road transport need in this line start to fall away, and the last train passed through it in 1980. In the same decade, there were plans to dismantle the line, but it defended in the hope once again to put the motion here.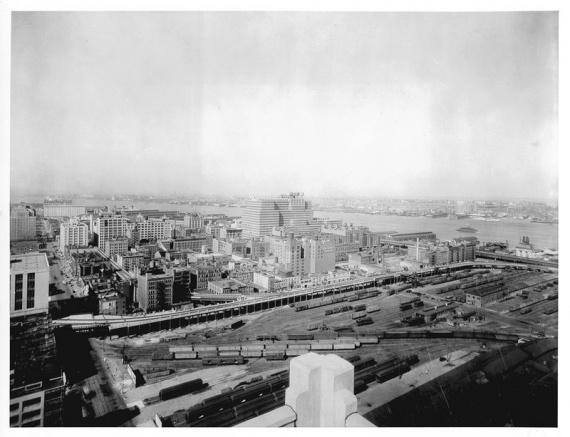 In the middle of the last century in New York, built the ground branch railway passes through Manhattan on 10th Avenue. The length of this freight line was 2, 5 km. However, despite the efficiency of freight traffic, the line with the time gained notoriety. Branch called "Avenue of Death" as the wheels pass is too many people perished.
In the second half of the 90s, when the High Line was in very poor condition, the city administration again has intended to demolish it, but created in 1999 by local activists proposed the project of turning the abandoned line into a pedestrian park alley, which was subsequently supported by the new Mayor Michael Bloomberg . He was present at the ceremony in April 2006, marking the start of construction of the park. First, the most southern part of the High Line Park was opened in 2009, and in June 2011 - is the longest section, running between 20th and 30th streets. The third section of the line, located between 30th and 34th streets, has not yet been built.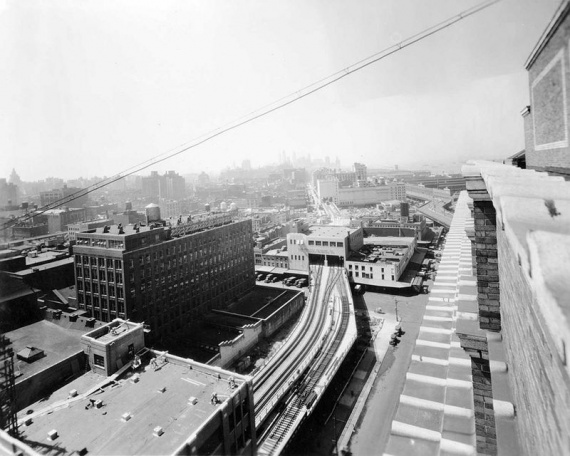 We tried to solve the problem with the help of the rider that followed in front of each train in order to prevent accidents, but that people do not become less die. Then the municipality went to extremes and the branch raised to a height of 9, 1 meter. But it lasted long. With the development of road transport industry need for city rail line began to diminish. The last train passed through it in 1980, after which the road was abandoned.