The boy goes on a suspension bridge, this optical illusion created Nikolay Arndt.
He is a true master of his craft.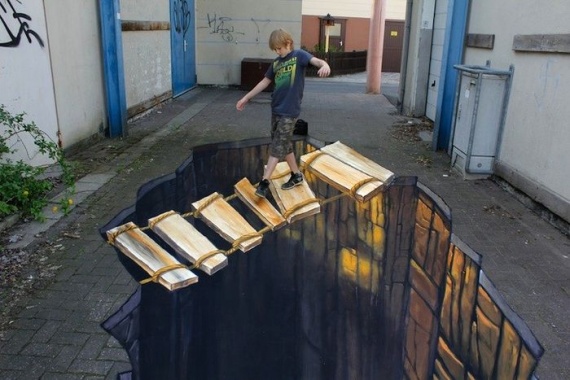 But who else could provide us with the best optical illusion, if not the chief magician in this genre - the nature. Salar de Uyuni - the mysterious salt flats in Bolivia - this is the real mirror.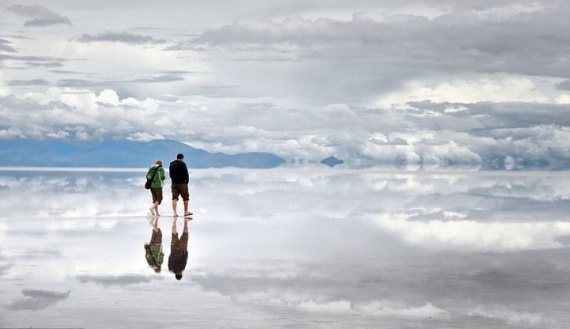 Installing the "building" of the Argentine artist Leandro Erlich - a real fun for children and adults. It was first reported by as much as three months in Paris. Visitors can climb the building and jump from window to window.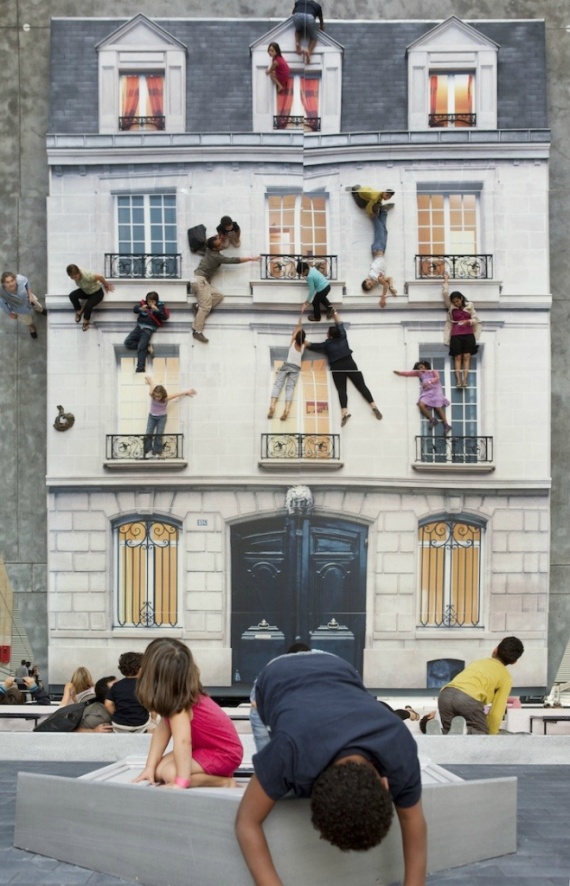 Joe and Max - is a team of some of the best magicians in the world of street art. One of their "hits" - that this figure is on the eve of the premiere of "The Dark Knight Rises." Rushan city appeared on the streets of Madrid in Spain.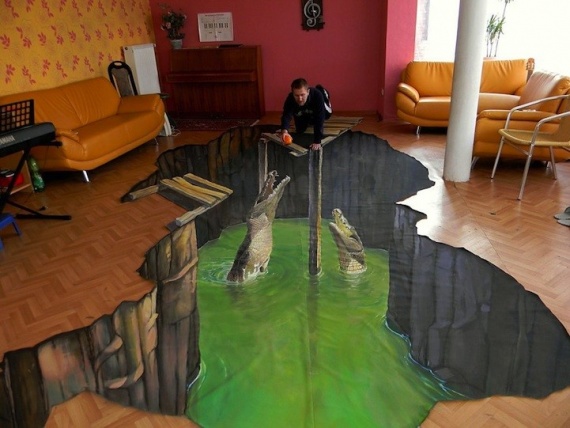 Crocodiles in the living room.