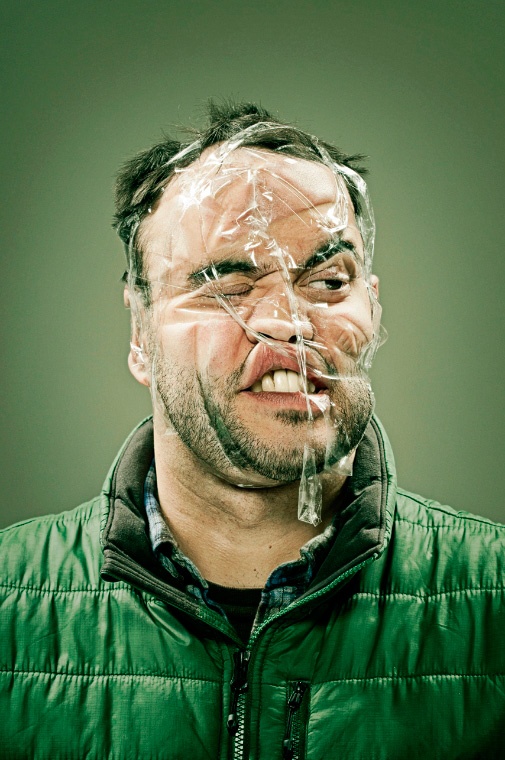 Remember the phrase of Ostap Bender, which he addressed the Shura Balaganov, looking at the car Kozlevich? "This is what can be done from an ordinary sewing machine»
But what can be done with an ordinary tape. It seems to be not much of that, but kreativnenko and very funny. And that is important - that is, improvised. In this issue, in fact, always the case. Someone sees a roll of Scotch tape it straight, so to speak, the appointment. Someone - differently. Remember the same picture of coffee beans, hair, yes a lot more then what most of us focus and did not pay. So, be whisked into the trash - all there for long.
And only when we see something extraordinary on the photo or canvas, rounded lips and say "wow».
Engaged in this fishery photographer from New Mexico Wes Neiman (Wes Naman). How did he come to mind, and as has come to such a life is not recognized. Come up, they say, and that's it. Well, okay. Okay, so think of. Personally, I liked it. Models, like, too. I note that all the models involved in the shooting entirely voluntary. Coercion and violence have been reported. Not everyone was in full agreement with the photographer, but it looks like he still managed to convince everyone. So during filming no one was hurt. I would like to see in the subsequent series development and deepening of topics - the use of an adhesive tape of different widths and colors, placing it over the body. (And one head - once too narrow). In general, success to you, Wes.