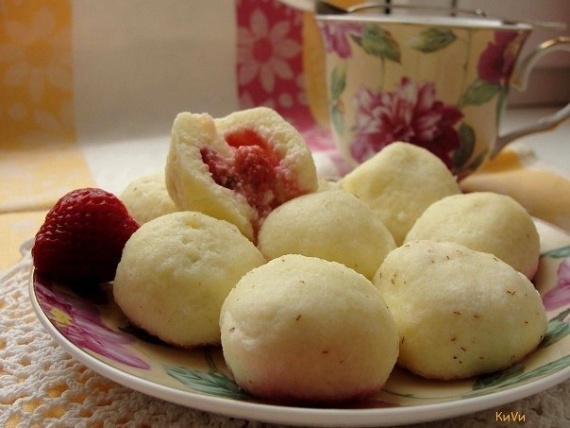 Ingredients:
250 grams of cottage cheese (I crumbly, home)
20 g semolina
1 egg
vanillin
Strawberries for filling
Preparation:
Use your favorite method of cooking cottage cheese dough.
All good blender to grind and leave overnight in the refrigerator. Form the dough from the curd cakes, in the middle of a put strawberries (or half, depending on the size), cover the dough. Boil in lightly boiling water for 5-7 minutes.
Serve with sour cream, natural yoghurt or your favorite jam :) you can sprinkle with powdered sugar or poppy seeds)