We offer you an interesting collection of comparisons famous rock musicians. On someone else's faces imprinted stormy youth, and someone - wisdom and life experiences. Let's take a look.
Without breaks and prefaces: Gene Simmons (Gene Simmons).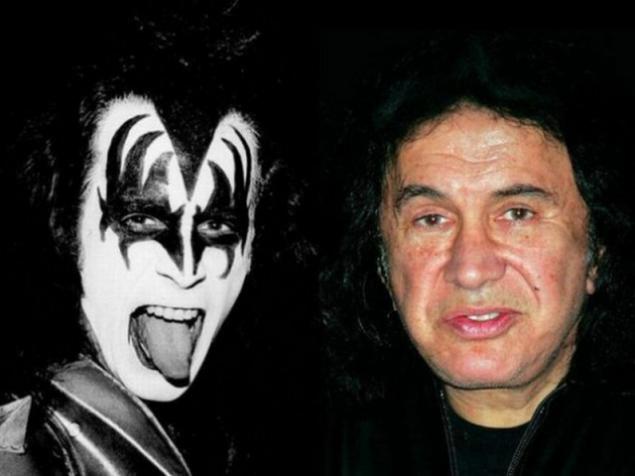 Mick Jagger (Mick Jagger).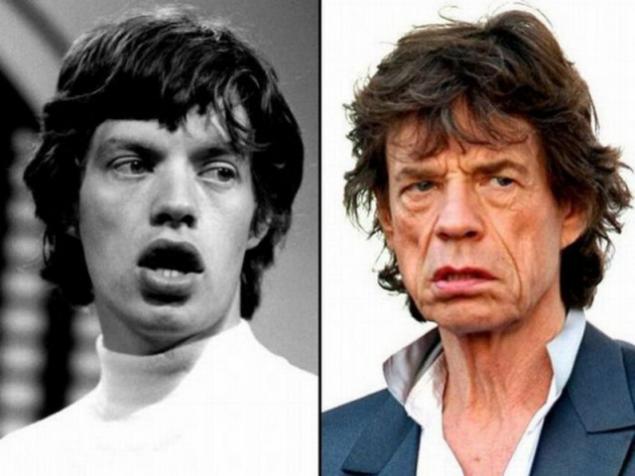 Keith Richards (Keith Richards).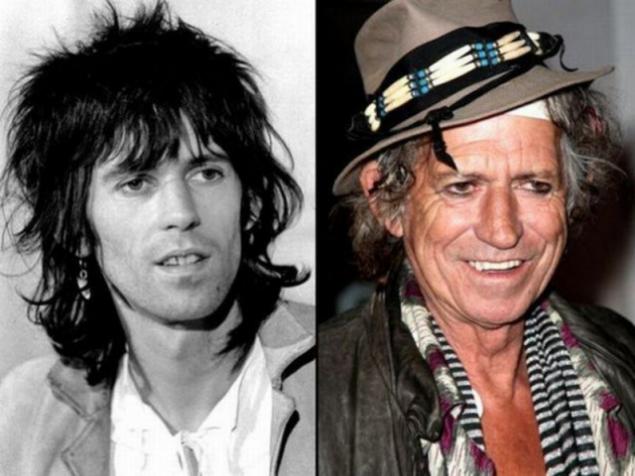 Steven Tyler (Steven Tyler).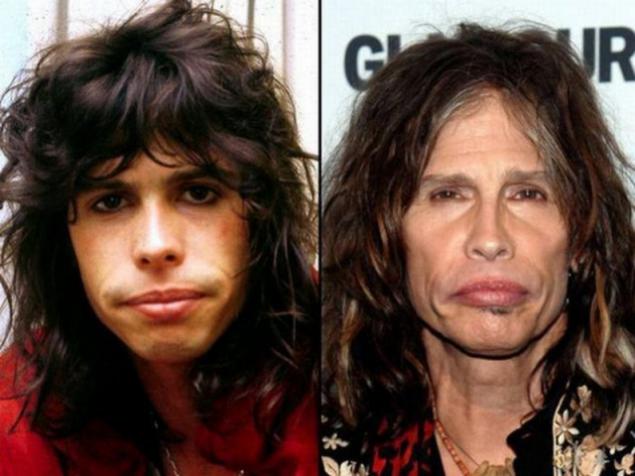 Ozzy Osbourne (Ozzy Osbourne).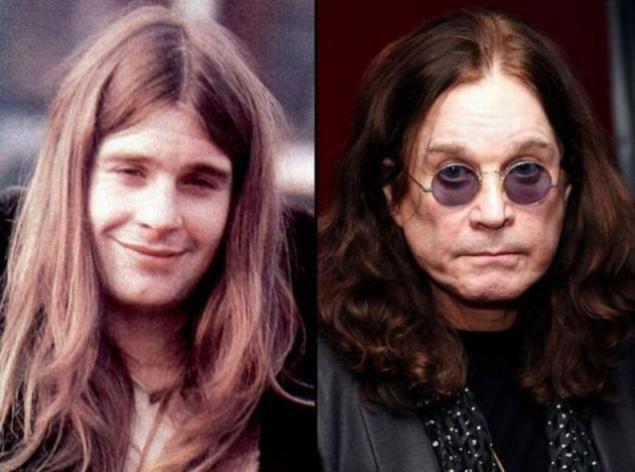 Alice Cooper (Alice Cooper).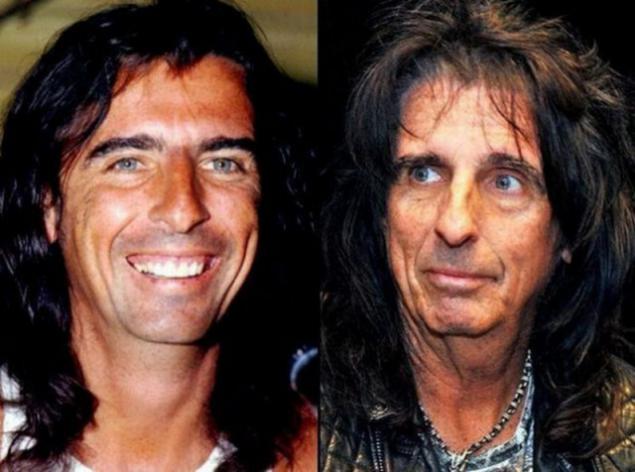 Johnny Rotten (Johnny Rotten).
Rod Stewart (Rod Stewart).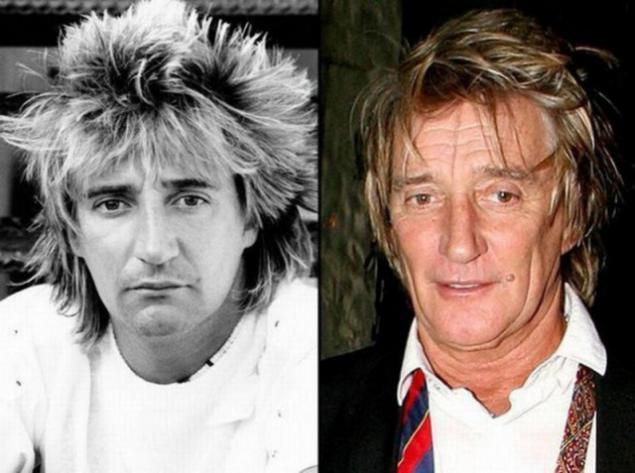 David Bowie (David Bowie).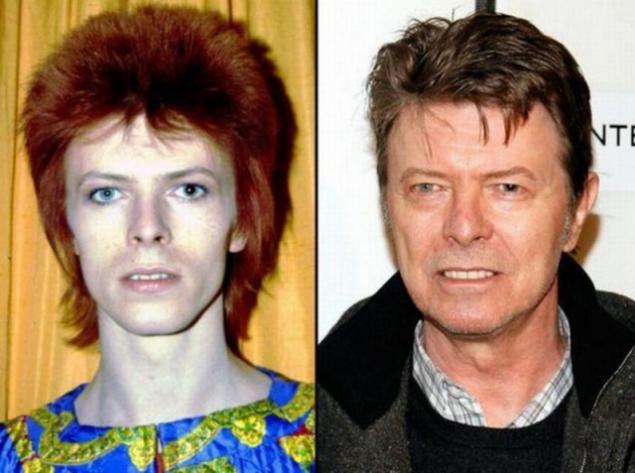 Robert Plant (Robert Plant).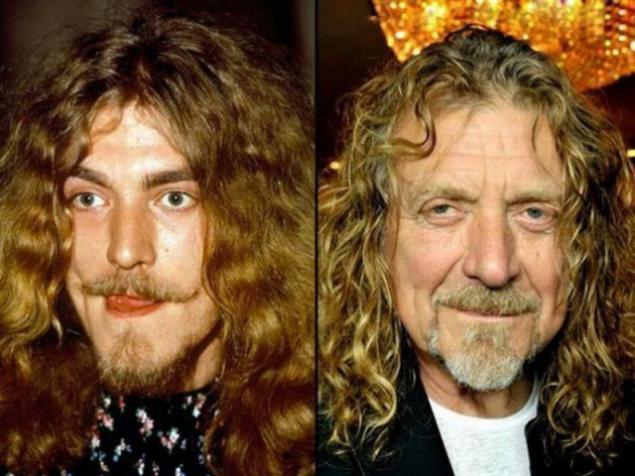 Charlie Watts (Charlie Watts).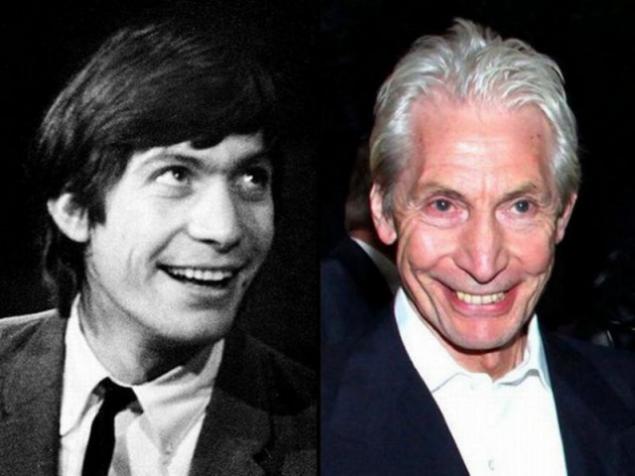 Meat Loaf (Meat Loaf).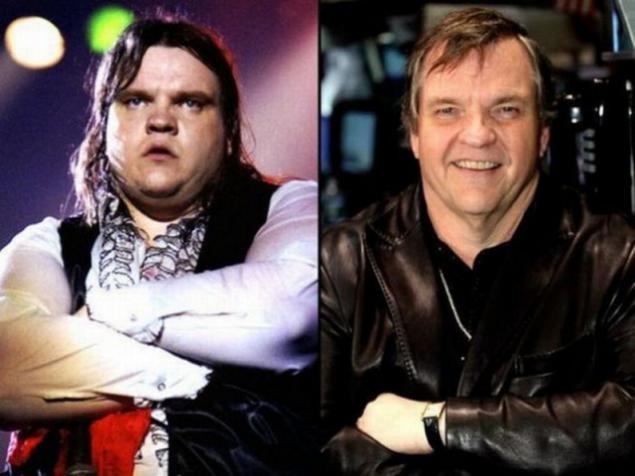 Axl Rose (Axl Rose).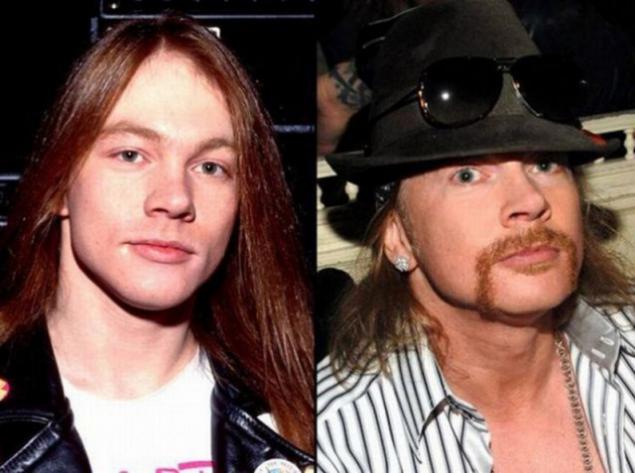 Sting (Sting).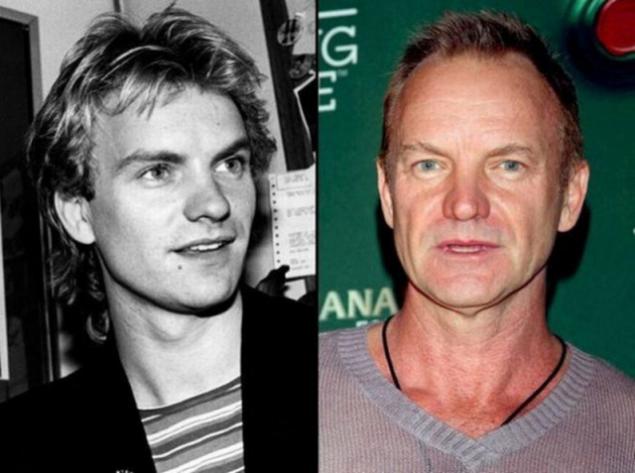 James Hetfield (James Hetfield).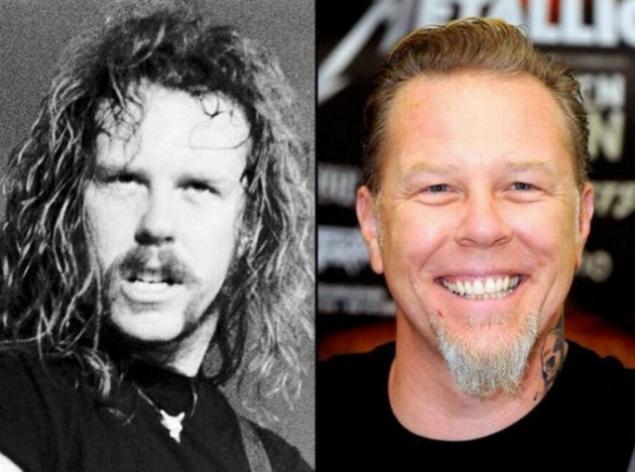 Bruce Dickinson (Bruce Dickinson).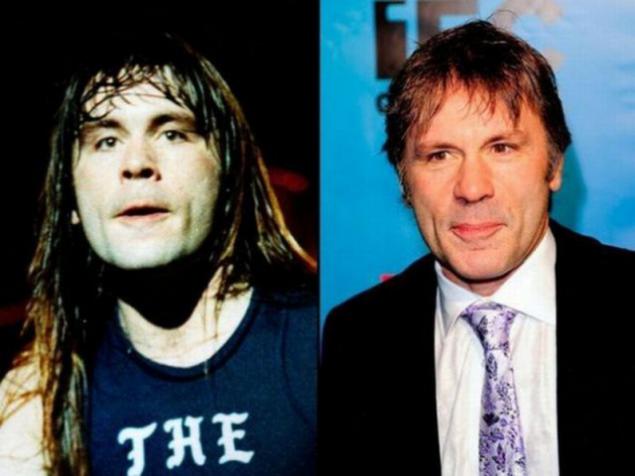 Bono (Bono).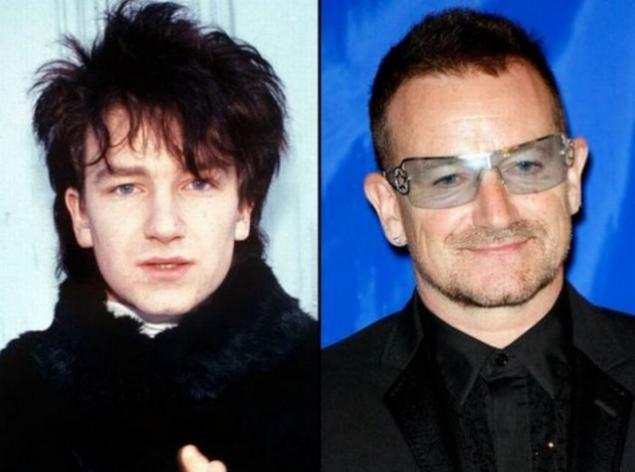 Slash (Slash).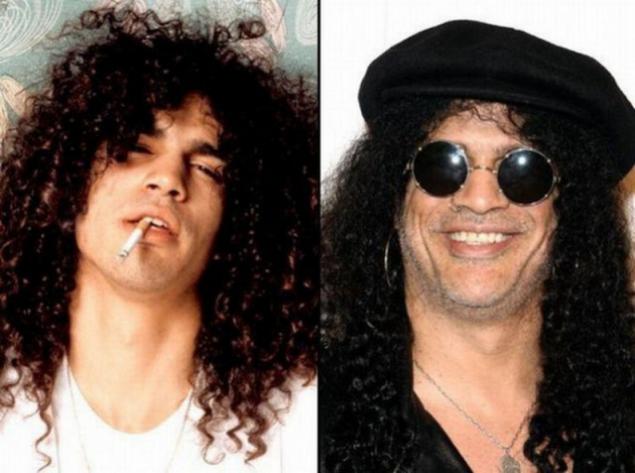 Iggy Pop (Iggy Pop).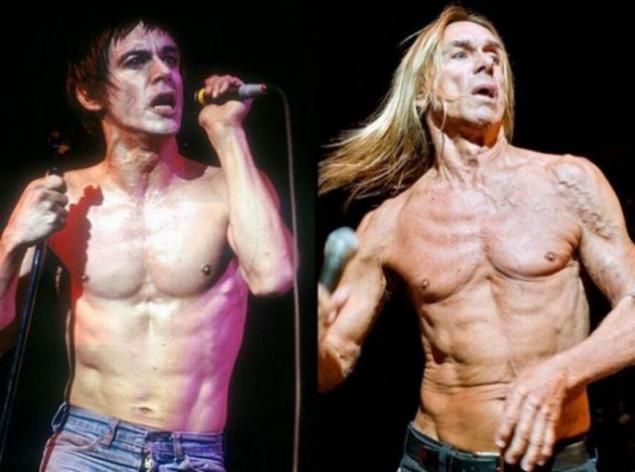 Jon Bon Jovi (Jon Bon Jovi).