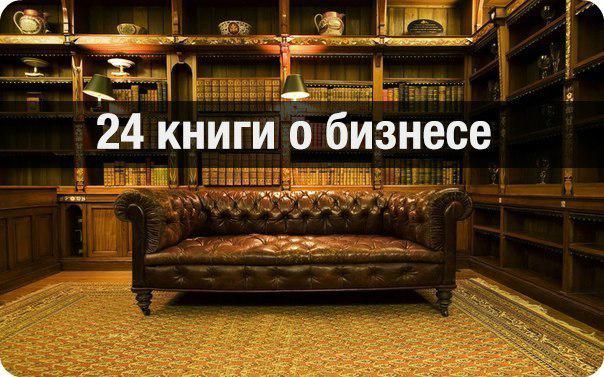 1) "Rules of the game without rules," Christine Komaford-Lynch. Girl, which traded for his life a couple of dozen areas of activities and earn at least 10, 000, 000 dollars, shares his experiences and his views on life, as well as generously handing out advice.
2) "How to sell anything to anyone," Joe Girard. The author is mentioned in the Guinness book as the most productive in the world car salesman. Very decent tutorial on sales from one of the best specialists in the world.
3) "How to become rich," John. Paul Getty. By Getty bore the first title of "richest Americans", and then the title of "the richest man in the world."
4) "Think and Grow Rich!", Jack Canfield. Author of several best-selling books included in the Guinness Book of Records, the success of the teacher and a multimillionaire, to share their experiences and their recommendations on how to become a successful person.
5) "Dare to Succeed", Jack Canfield and Mark Hansen. Share their views on how to achieve success.
6) "Aladdin Factor", Jack Canfield and Mark Hansen. Both authors - multimillionaires.
7) "My neighbor - a millionaire", Thomas Stanley, William Danko. Two American scientists for many years studied the lifestyle and habits of millionaires in the first generation - those who have made their millions himself, not inherited or won the lottery. And share their findings in this book.
8) "Multiple sources of income," Robert Allen. Millionaires and millionaires teacher, a guru in the field of real estate and sensible expert in the field of business and investment in general, provides a number of useful recommendations.
9) "Minute Millionaire," Robert Allen, Mark Hansen.
10) "Fast money in slow times," Robert Allen, Mark Hansen. The sequel to the previous book, focused on the fastest way to make money. Useful content in the book is smaller than the previous one, a lot of rehashing old stuff, but a number of useful ideas there and easy to read.
11) "Decipher the code of a millionaire", Robert Allen and Mark Hansen. Explanatory tutorial to find ideas for business and team building.
12) "Notebook Millionaire" Stephen Scott. The guy who made many millions on advertising and sales, shares his recipe for success. Many will work only for very large budgets - but many useful and small and medium-sized businesses.
13) "Losing innocence. Autobiography, "Richard Brenson.Multimilliarder, an athlete, a writer, a bright and interesting person.
14) "To hell with it! Beris and do it! ", Richard Branson. Strongly condensed version of his autobiography.
15) "To hell with it! Beris and do! - 2 ", Richard Branson. Augmented version abbreviated version of his autobiography
16) "Naked business," Richard Branson. The story of how the author created his businesses, his failures and successes. I have no doubt that version richly sweetened and edited, but still very useful.
17) "How to sell yourself," Joe Girard. And another book by the same author. However, more about careers than sales.
18) "Chichvarkin E ... genius", Maxim Kotin. Biography of the founder of "Euroset", recorded with his words. It is not entirely fair, as usual, but still more than worthwhile.
19) "Career management" Lee Iacocca. Legendary manager of the American automotive industry talks about his career at Ford and how to help pull out of the crisis, "Chrysler".
20) "Manager career. Afterword, "Lee Iacocca. The book was written in response to numerous questions from readers of his first book.
21) "Thoughts on a grand scale, and no brakes!" Donald Trump. Notorious billionaire shares his thoughts on how to be a winner and how not to be a loser.
22) "The formula for success," Don