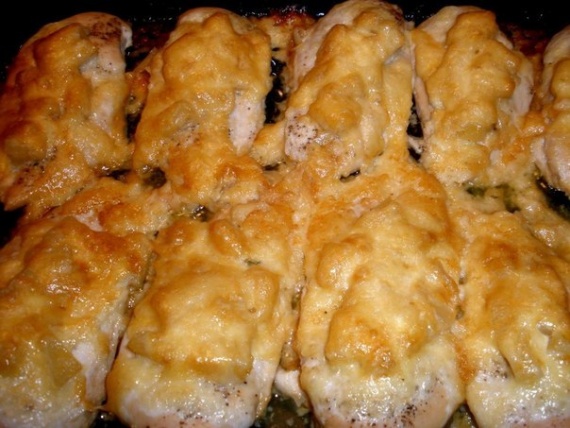 Preparation:
1. Breasts repulse, salt and pepper on both sides. Share on oiled baking sheet. On each breast to put on a few slices of pineapple.
2. Cheese grate, mix with mayonnaise and sour cream, and this mass to cover each breast, so as not to be seen pineapples.
3. Bake in the oven at 180 ° C from 40 to 60 minutes. Breasts are ready when the upper crust blushed.
Blends perfectly with side dishes such as rice, couscous and mashed potatoes.