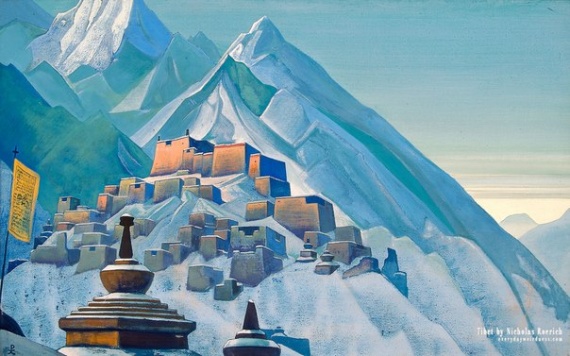 One artist emperor asked him to write the Himalayas on the walls of his palace. The artist was a Zen master; he said that he needed to do three years to live in the Himalayas. The Emperor asked:
- It will take you three years?
The artist said:
- I ask for a minimum of time, because as long as I will not part of the Himalayas, I can not write them. I need to go out there and dissolve them.
After three years, he came back and painted the wall in three days. The Emperor came to see. It was a miracle! He had never seen such beautiful mountains. Even the real Himalayas were a bit pale in comparison to them. He has long stood and admired, and then remarked:
- Here I see the path where it leads?
The artist said:
- We can go see.
They went out and did not return.