Canned food was invented in 1809 by Frenchman Nicolas Appert and has since enjoyed great popularity.
The main feature of canned food is their long shelf life.
Especially this product helps in emergency situations.
Now in stores you can see not only banks or stew peas, but also very unusual preserves.
Before you 10 preserves that will surprise both its price and unusual taste.
Black caviar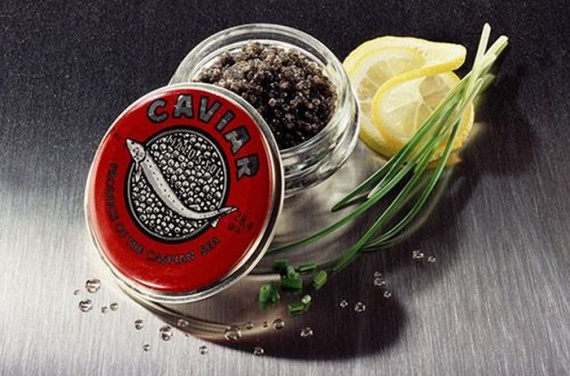 Price: 9375 rubles (per 125 g)
Black caviar - one of the most elite delicacies, as well as the most expensive canned product in the world. Europeans are willing to pay per kilo "food of kings" of up to € 5000, while in Russia the cost of 125-gram cans of up to 10 000 rubles. Because of such high prices caviar is not available to the vast majority of Russians, and this despite the fact that Russia is one of the few countries in the number of exporters of premium product. The high price of goods in the first place due to the fact that every year reduced the number of sturgeon in the Caspian Sea. Incidentally, it was because of that in 2003 Russia was officially banned commercial production of black caviar. Today, the country has plants in artificial breeding of sturgeon, which are the main "suppliers" elite product. That they caviar extract, which legally allowed to sell.
Shellfish Abalone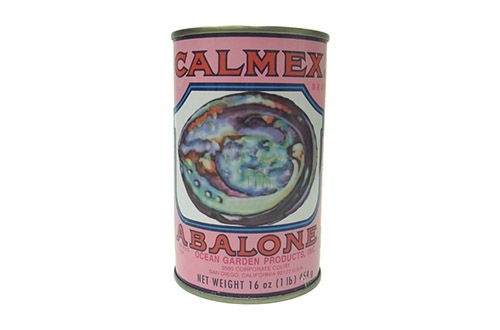 Price: $ 119, 5
Abalon - the name of the edible marine mollusk that lives mainly in the coastal waters of California, Mexico and Japan. Sink on Abalon shaped like the human ear, which is why this type of shellfish often are called. Its meat is considered a delicacy, which are eaten either raw or in canned form. However, this feast on seafood - not cheap - even despite the fact that today not only shellfish Abalon extracted naturally, but also grown artificially. Production of canned clams Abalon company does Calmex. Tasting delicacies will cost $ 119, 5, for which he received three whole clam total weight of slightly less than 500 g By the way, besides the fact that meat is eaten Abalon, out of his shell and make jewelry.
Chinese black truffles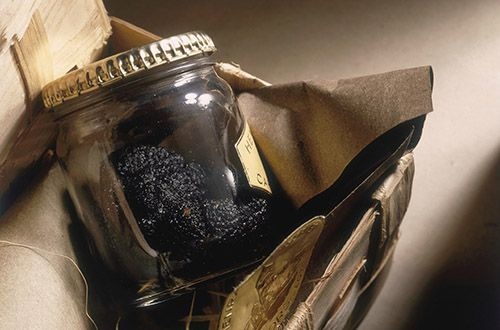 Price: $ 64
If in a conversation on the gastronomic theme it comes to truffles, the first association for many is associated with chocolates. And the only real foodies think of gourmet mushrooms, which cost in the lean years can compete with the price of gold. In the world there are several types of truffles. The most affordable Chinese black truffle is considered, but we should not think that it is a forgery. Lower cost of Chinese truffles in comparison with European due to the fact that in China due to heavy growth is possible to collect a good harvest of these elite mushrooms. Chinese truffles are exported to Europe, and are used to manufacture cans. Fresh truffles are sold rare, and find them easier in canned form. Before "Rolling" in banks truffles clean and not to spoil the taste, add to them a truffle juice and salt.
Foie gras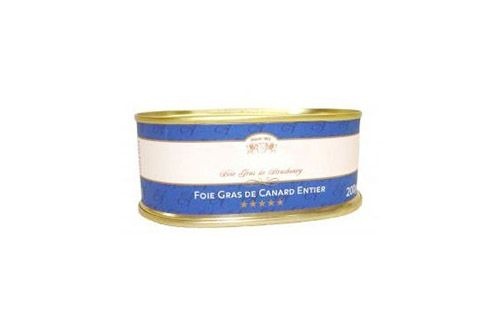 Price: £ 49, 99
The phrase "fatty liver" does not sound very appetizing, but that's a French name translates the world famous delicacy foie gras. The main producers, and in combination, and the main consumers of this product are the French elite. However, they did not, and the Egyptians invented the first fattened geese and ducks to produce unnaturally large and fatty liver of the animal from which then receive a delicacy. Externally, foie gras pate resembles, but differs from it by way of cooking, creamy taste and texture. Sale of foie gras is most often found in canned form: «entire» - one piece and «bloc» - in the form of minced meat with individual pieces of liver. Serve delicacy should certainly cold. The product is made slice knife without teeth and put on a little warmed bread.
Escargot