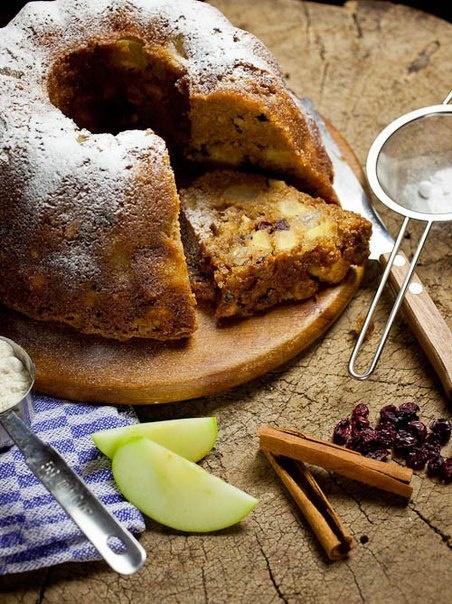 Preparation:
1. In a small bowl Put the cranberries and fill with warm water. Leave to soak for about an hour. Then drain and set aside for a while.
2. Heat the oven to 180 C. cake pan with a hole in the middle of the grease with butter and sprinkle with flour.
3. In the bowl of a mixer to mix the flour, baking powder, baking soda, cinnamon, nutmeg, clove powder, salt and 2 types of sugar. Add butter, eggs and vanilla.
4. Mixer whisk entire mixture until a homogeneous mass of light at a high speed (2-3 minutes). Add the sliced ​​apples, pears, nuts and cranberries.
5. Pour the batter into the pan and bake for about an hour (check with a toothpick on readiness). Cool and remove from the mold.