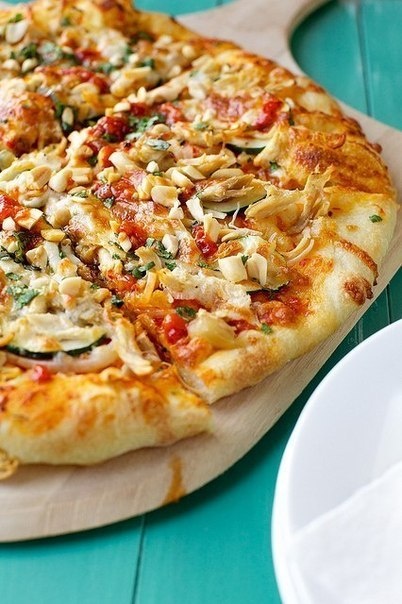 Preparation:
1. Roll out the pizza dough. Oven heat to 260 degrees.
2. Lightly grease with olive oil oval rolled out dough.
3. Apply chili sauce, put the chopped onion, zucchini, pepper flakes, chicken and cheese. Bake in the oven until the cheese is melted and lightly pokorichneveet basis (10-12 minutes).
4. Remove from the oven, sprinkle with chopped peanuts, cilantro, and basil. Serve.