Zoo is no surprise, even the children who, it would seem, is to be a novelty.
People want an extreme, not just stand in the cell and wait until the animal out of its lair.
One of the most popular attractions with animals is to push the audience and really dangerous and wild predators, as they say, face to face, and in a situation where an illusion of complete helplessness of man.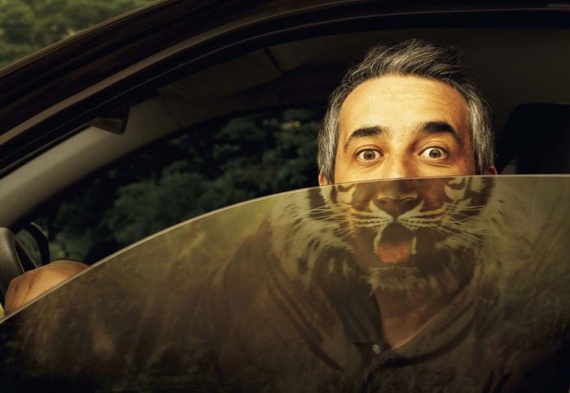 1. Harbin Tiger Park
Take part in this attraction offers visitors Harbin Park for the Tigers. The park opened in 1926, and lived in it while only 8 striped predators. Today, the number of these magnificent, huge cats grew to seven hundred.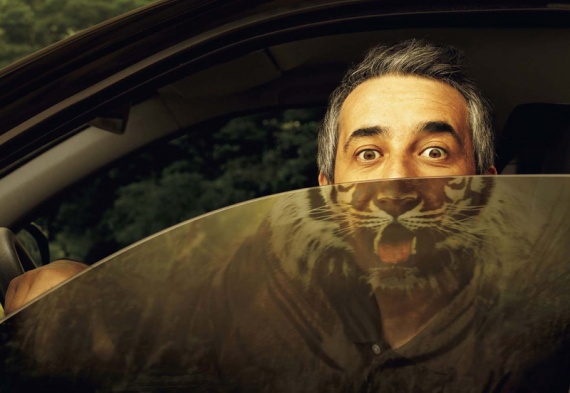 2.
Tourists are transported through the territory of the park in the barred bus or car. Tigers are experiencing the liveliest interest in the transport and are constantly trying to open it, curiously sniff and otherwise investigate it to your tiger's style. View tiger intently trying to open the barred door of the car, provides passengers with a storm of unforgettable emotions.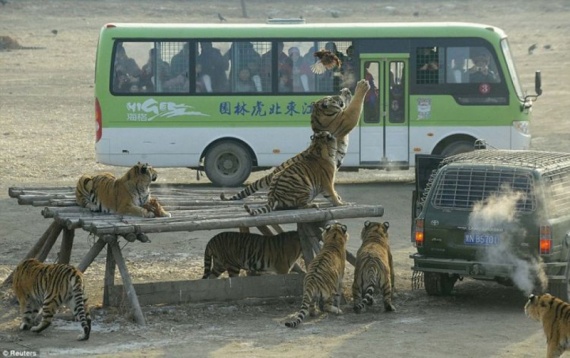 3.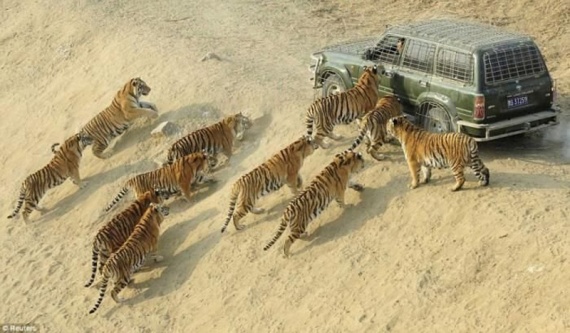 4. Park "Oran»
In New Zealand the park "Oran" where lions live, the idea even more refined: the visitors are taken to the special cell and the lions are given free rein. Some of them are just trying to open the cage, but even jump on its roof. Visitors can treat predator small pieces of meat, so gastronomic passions surrounding cells ignite serious.