In Moscow, went Monster X Tour - show at the world famous American bigfoot with elements of freestyle motocross. Huge trucks (more than 4 meters in height!) Soared skyward on trampolines, moved through written off for scrap cars overturned. All this took place in the sports complex "Olympic", which is specially for the show brought tons of sand and piles of scrap automobile.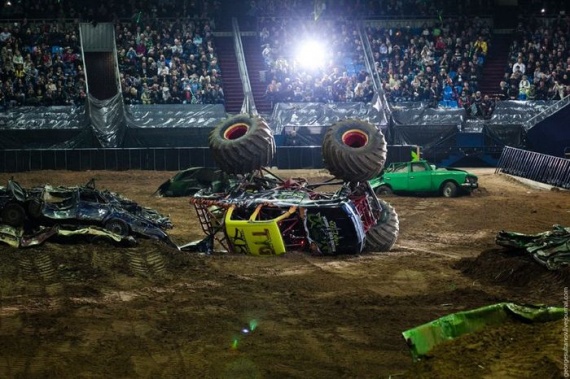 Bigfoot - cars with pendants unprecedentedly huge progress with wheels and a diameter greater than a man. They are equipped with engines up to 1500 hp, which is also unusually large. By the way, motors published so powerful and loud roar that he drowned out all other sounds in the room and on the many thousands of spectators' Olympic ».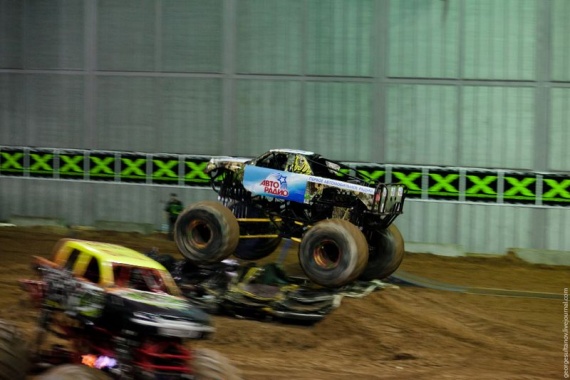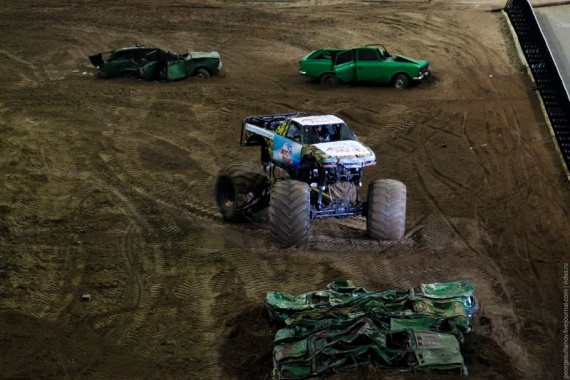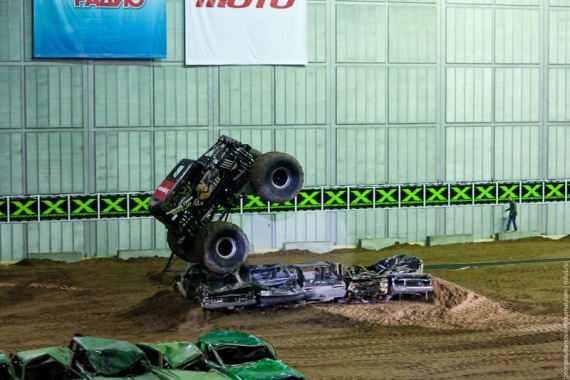 5. Do not remove such a spectacle on the phone - a sin.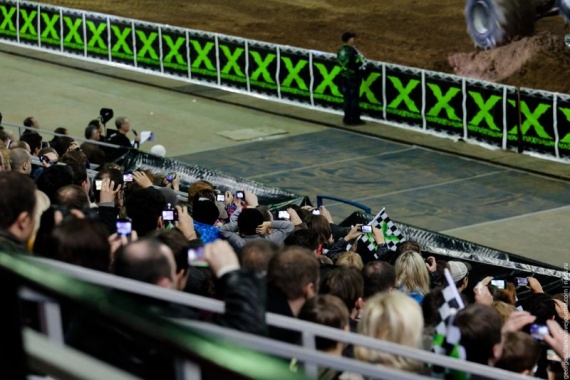 The participants competed with each other in spectacular overcome obstacles - kickers, old cars. And the audience determines the best voice.