Wild West - a place name in the 1860-1890's, located on the territory of modern American states of Montana, New Mexico, Colorado, Texas and others, which gradually expanded and moved to the west to the Pacific Ocean.
In 1860-1870-ies photographer Timothy O'Sullivan has created one of the most famous collections of images in American history. Photos of Timothy O'Sullivan | Library of Congress.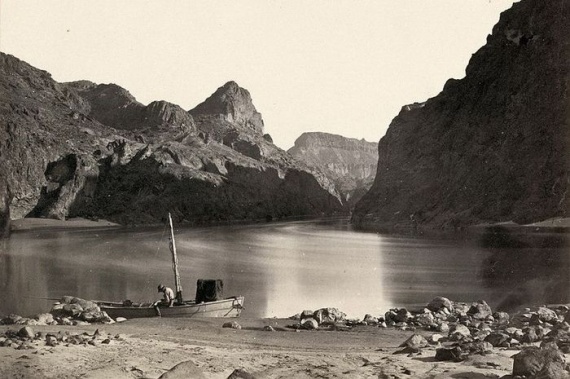 Wild West was inhabited by Indians who were driven from their land, giving them instead barren territory. Utah, 1872: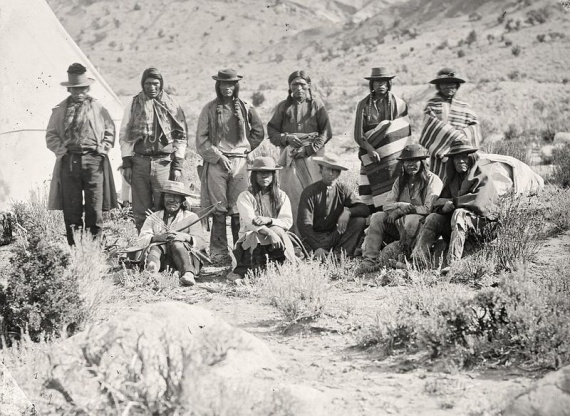 Two "hill" near the town of Green River, Wyoming, 1972: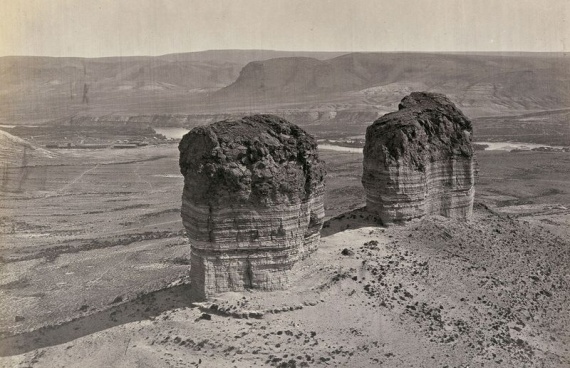 Along with the white settlers came to the West and the new disease. So how could the Indians resisted relocation to the West and white armed clashes between Indians and settlers continued throughout the XIX century. Nevada, 1867: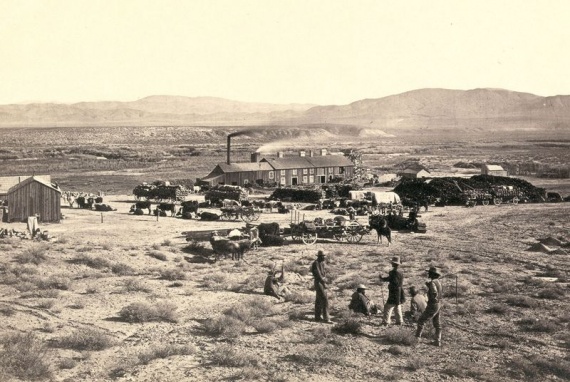 The cliffs of tufa in the lake in Nevada, 1867: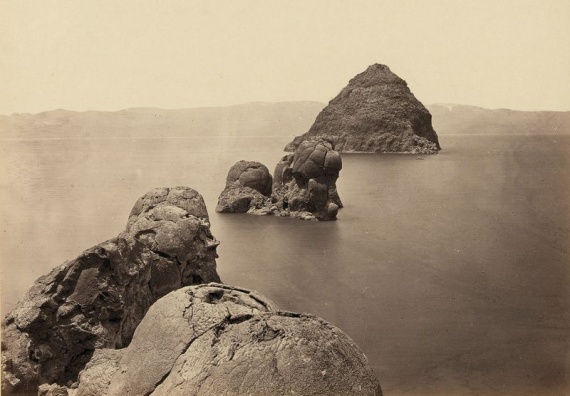 National Monument Canyon de Chelly in northeastern Arizona, 1873: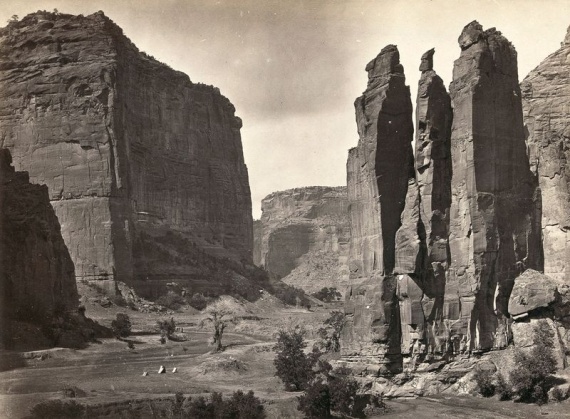 Old church, New Mexico, 1873 year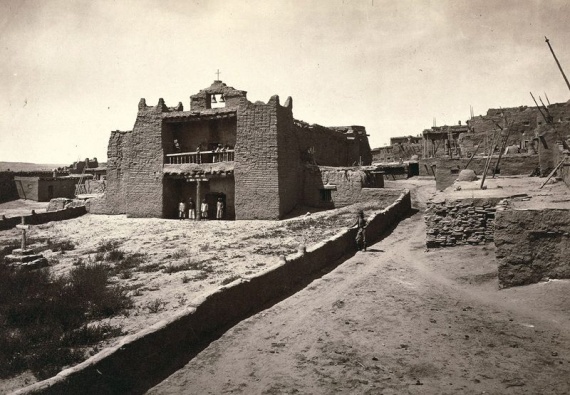 During the expedition, the team photographer O'Sullivan (fourth from left) were soldiers, scientists, artists. In the picture also captured three local residents, and the Colorado River. 1871: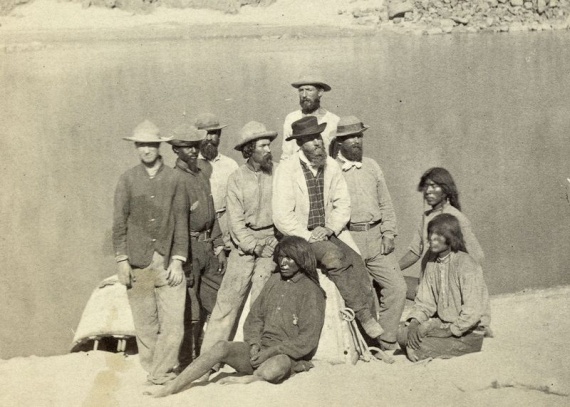 Mountain Valley, Colorado, 1872: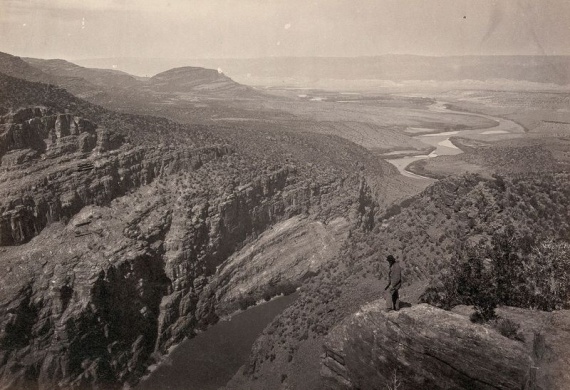 Shoshone Falls, Idaho, in 1874. This beautiful waterfall is called the "Niagara of the West". Shoshone height of about 65 meters - 11 meters higher than Niagara Falls. The width of the waterfall - 274 meters: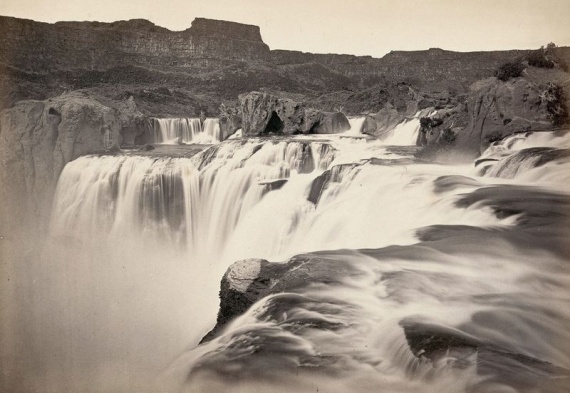 The Colorado River in the canyon Iceberg, 1871: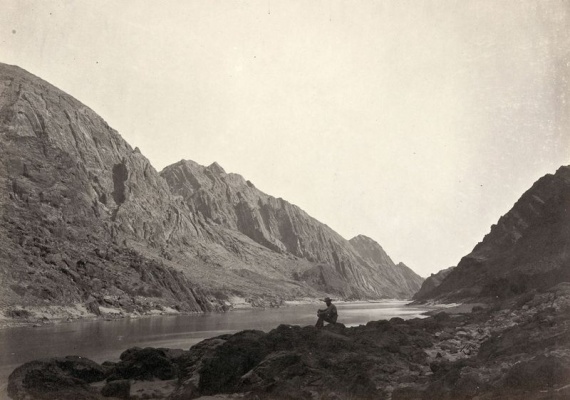 The wagon of the author of these photos by Timothy O'Sullivan, drawn by four mules in the desert of Nevada, 1867: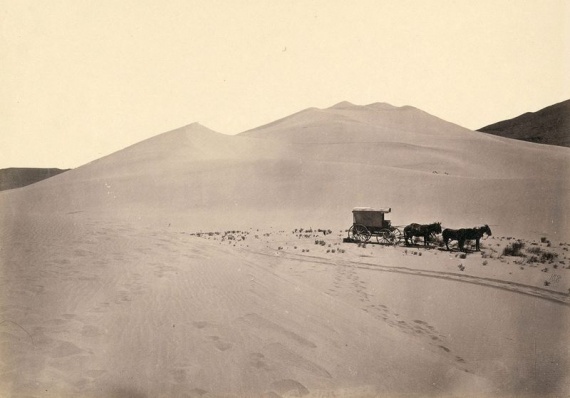 Wooden trolley for road leading to the mine for the extraction of gold, Illinois, 1871: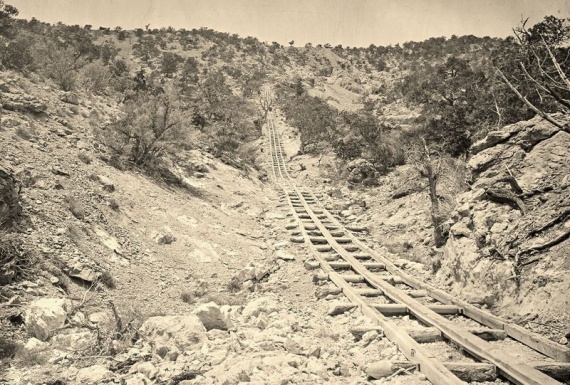 Canyon de Chelly, 1873: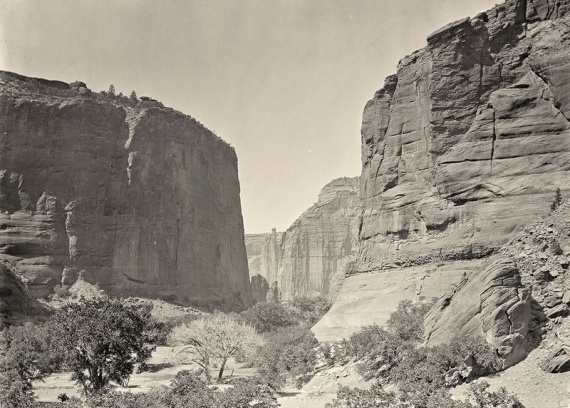 The Indians, New Mexico, 1873: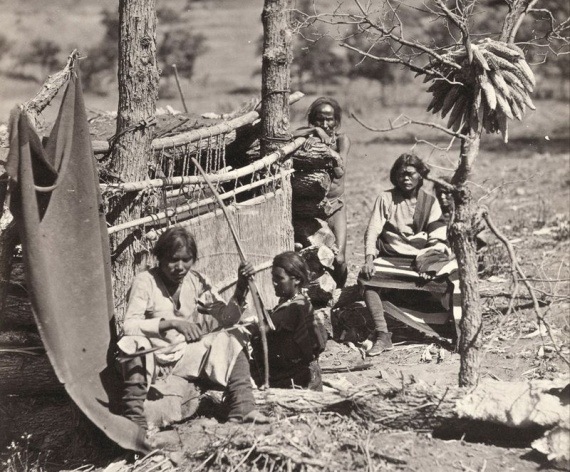 Canyons in Utah, 1872: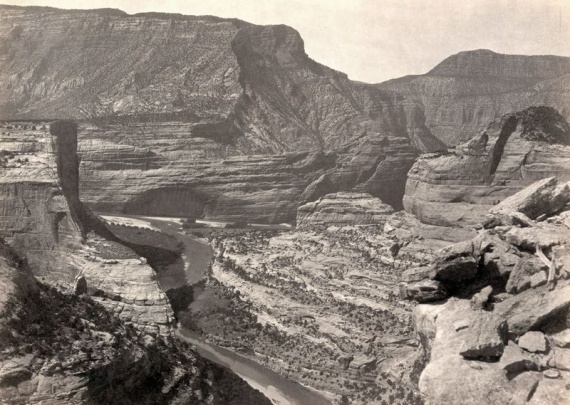 Canyon in Colorado in 1872: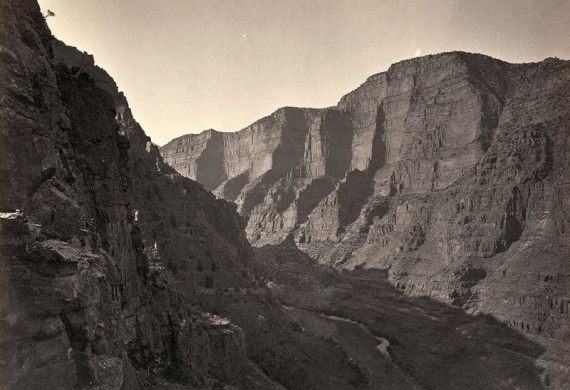 Boat expedition photographer Timothy O'Sullivan in western Nevada in 1867: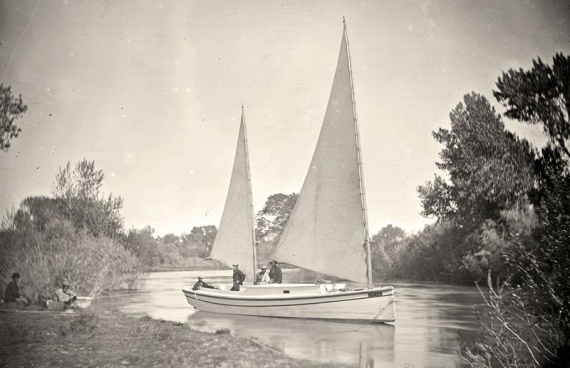 Wooden houses in a town in the State of Utah, 1873: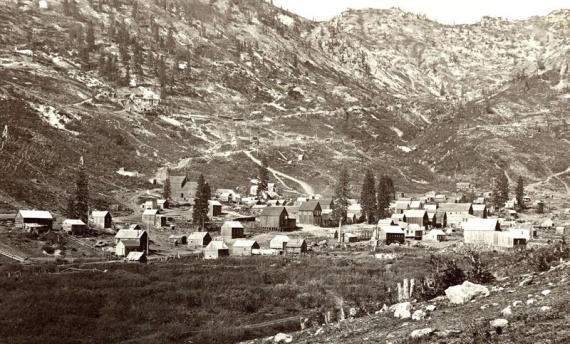 Rock formations, Wyoming, 1872: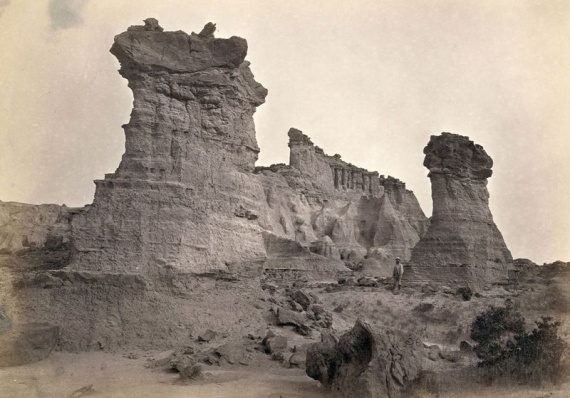 Oak Grove, White Mountains, Arizona, 1873: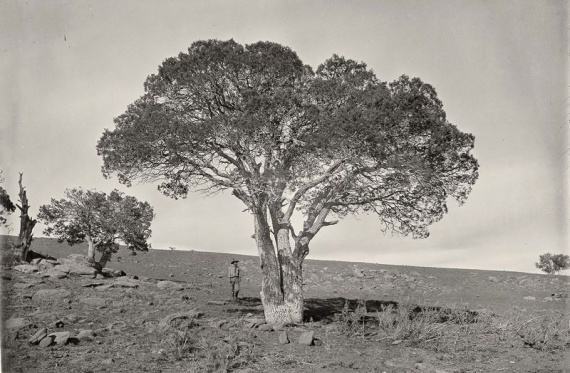 Another photo Shoshone Falls, Idaho, in 1868: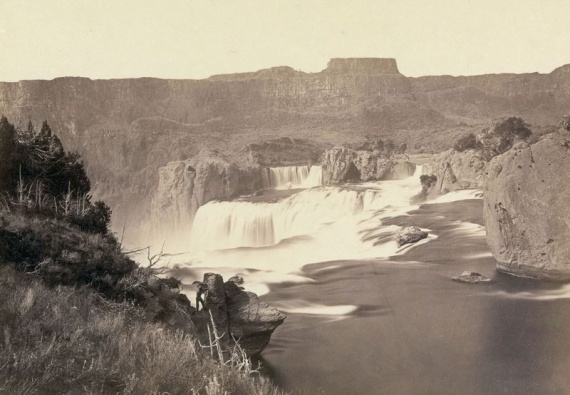 National Monument El Morro, New Mexico, in 1873. Pay attention to the small figure of a man at the bottom. This familiarity with the nature of the Wild West came to an end.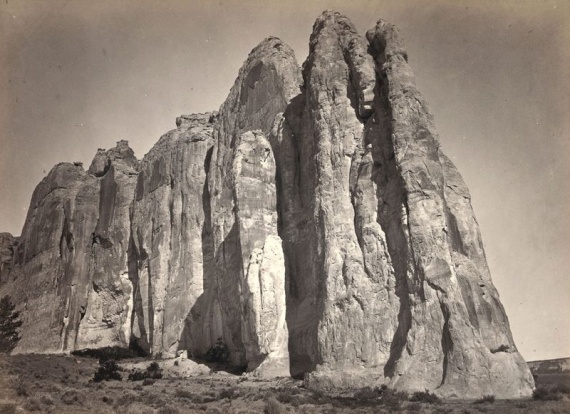 Source: loveopium.ru