City of Arts and Sciences (Ciudad de las Artes y las Ciencias) - an architectural complex of five buildings on the dry bottom of the river Turia, in Valencia (Spain). Designed by Valencian architect Santiago Calatrava. The complex is one of the outstanding examples of modern architecture. In the complex: Oceanography Museum, the Science Museum, Palace of Fine Arts, multiplex Hemisphere, which houses the planetarium and stereokinoteatr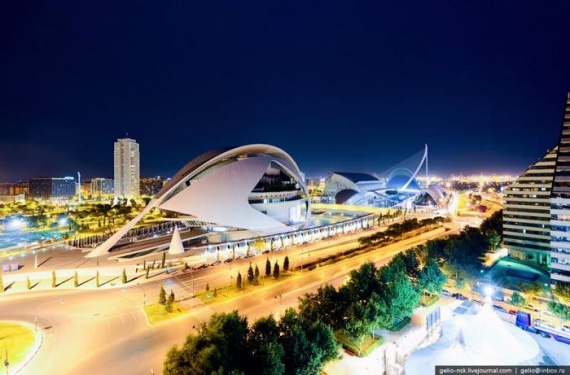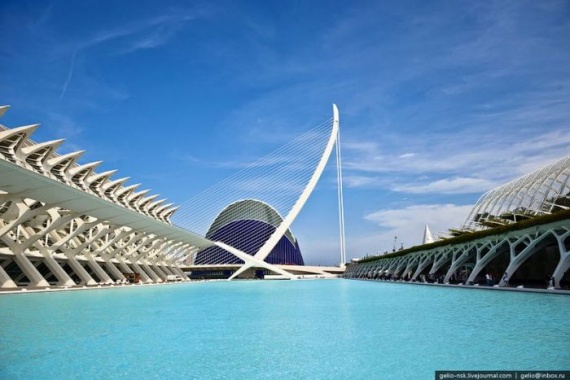 In the early 90-ies the idea of ​​building a giant complex that would become a kind of symbol of cultural tourism and develop the rest.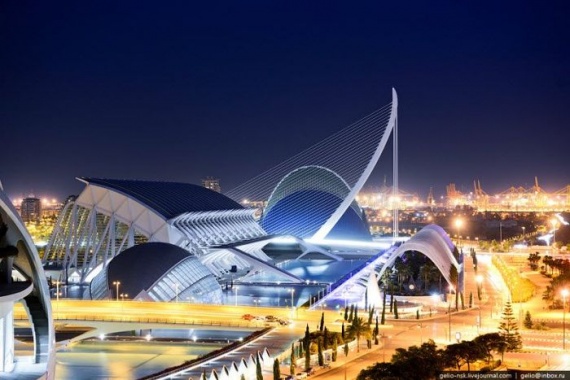 For the construction of the marvelous land, located on the south bank of the River Turia in the middle between the old part of the city and the coastal area of ​​Nazareth. After the global flood in 1957 started up the river in a new direction in order to avoid a repetition of the disaster, and former course was turned into a park, which back in those days was considered a & quot; light & quot; Valencia.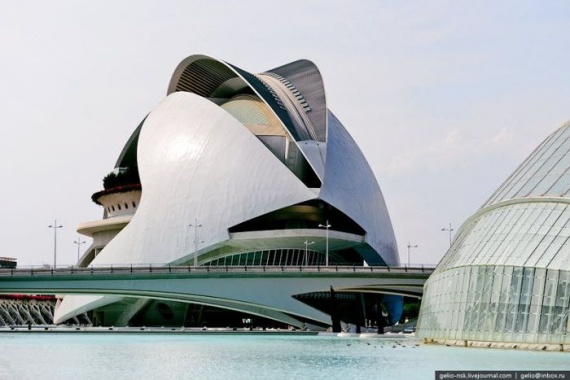 Palace of Arts. Reina Sofia. This 4 halls for opera, theater and music concerts world level.