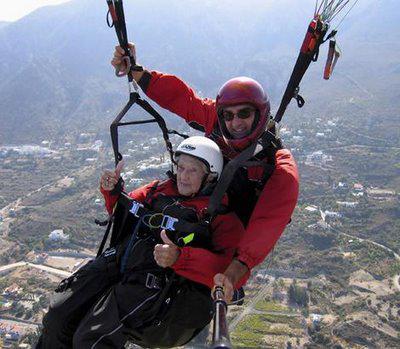 Unusual way celebrated its hundredth birthday Scottish pensioner. She ventured to paragliding.
Peggy McAlpine, caught in his lifetime five monarchs and 25 prime ministers of Great Britain, along with the instructor has risen to the top of 760-meter-high mountain in the north of Cyprus and made a fifteen-minute flight.
On his 105th birthday brave old lady plans to repeat the jump.