After our first birthday 12 days – most important time of the year. This kind of "starting point" for the entire year. In these 12 days we have a real opportunity to lay the necessary information to create the desired program event and success for the future and affect the destiny. Each of these days represents a month of the upcoming year – Solarium.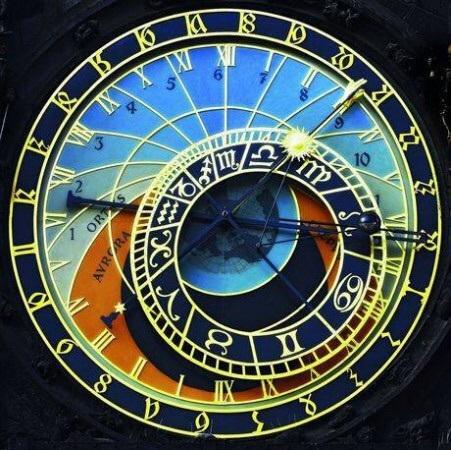 It is no secret that a few days before your main holiday, many start to feel nervousness, even depression and unexplained sadness. And this is not what we become older, as is commonly believed. Try a week before his birthday to perform simple everyday rituals – they are always hidden magical essence and the mood will be quite different:
— Forgive all who have wronged you this year. Believers should visit the temple and write a note for the health of all enemies and offenders. Or spend any ritual of forgiveness (you can find them on our website or in the VC group).
— Take all possible measures to distribute the debt – not only monetary, but also spiritual: ask forgiveness from someone you hurt. Try to complete the most important things (or at least to lay the foundations for their completion).
— One night stay in seclusion: consider the results of the past year, acknowledge their mistakes and failures, praise yourself for achievements. You can record this on the sheet, dividing it in two.
Birthday morning to find 10 minutes and write a rough plan for a year – their wishes and dreams. Fold and store it in the cache until the next date.
Five prohibitions of the Day of birth:
- Not to interfere
Not to spit on the ground
— Do not borrow
— Not to judge and not to gossip
— Don't cry
How to spend the first 12 days after your birthday?
1 day:
Our mood on the first day after birth – the key to spiritual comfort, for the entire year. It is therefore made possible to entertain people in this day to give gifts, to speak kind words. But it is not necessary to collect the noisy crowd, if you prefer to spend his birthday in solitude and silence – in the holiday it is necessary to provide comfort to yourself. Do this day what brings you the most pleasure. If you were going to change the image today is the best day for this. Was going to do Jogging, gymnastics, meditation – starting today!
2 day:
Laying the monetary program for the future. Do not fuss, do not overexert – it is best to work quietly, to write a plan of their wins on the year, count the money, distribute the debt, i.e. to do what it depends on future profits. It is necessary to update the monetary power to make a gift to someone, donate to charity, even to give alms. But in the long give and take in any case impossible. This day has another important aspect – well today to begin the transition to healthy eating. You can even draw up a sample diet for a year.
3 day:
Day networking. Supposed to change the normal practice of communicating with people. If you are overly sociable – restrain yourself and listen to others. Introverts should try to overcome yourself and to be in the midst of people, and even attract attention to themselves. Develop today, it is the techniques of communication, which you are missing. The conflicts in this day is unacceptable. Pay attention to new people that day – they are very important and promising. Write a business letter to partners – this will strengthen collaboration.
4 day:
Form the support of loved ones. This factor is very important – from helping family and friends often determines our success. Call anyone you trust and who can rely on. Visit parents, let them know how important they are to you. In the evening you can invite the closest and most reliable friends. Send them a message if they are far away – thank you for the friendship. Part of the day should definitely spend at home – to restore order, to update something in the interior. This day is suitable for performing esoteric rituals and spiritual practices.
Day 5:
Creative day. Without creativity and creative vein is difficult to succeed. Try to do something special for yourself. Remember the childhood – draw a picture, write a rhyme. Well, if you can spend the day with the kids – they definitely will awaken your creativity and cause "mischief". Born on this day a new sympathy will lead to a lasting relationship, perhaps for marriage.
Day 6:
Create health program. Use any Wellness treatments: massage, swimming, starvation. At least make home charging and walk. Today is the best day to buy a gym membership or to make an appointment. Special attention is to food: you do not want in the future to get fat and limp – spend the day without sweets and junk food. Any cleaning procedures will benefit – today, the body is actively getting rid of toxins.
Day 7:
Engaged families and family planning. Stay with the family – discuss the coming holidays and larger purchases. Avoid quarreling, conversely, will buy a gift to your spouse (GE), explain in love. Arrange a romantic dinner or just take a walk together. Make an offer hands and hearts of the beloved. Don't spend the day Hiking the chain of command. This is the day the love of distraction and reverie – so if fate will force you to work on documents, check every signature: the probability of failure is very high. But getting the successful development of any partner agreements: as a creative and financial.
8th day:
Day own "I" and search for the meaning of life. It is better to get away from people and think about yourself – to understand the errors, to analyse the successes and identify priorities. Do not participate in gossip, and avoid other people's problems and not give advice. Excluded intimate contacts – consciousness is directed inward. Think about it – what's stopping you, and try to cut it: relationships or projects. To lose anything in this day is the omen of good luck. Pay attention to the dream on the eighth day of diesel fuel – it may come true.
Day 9:
Laying down a programme of entertainment and recreation. If possible, take a day off: take a little trip – even in your city. Come up with an interesting lesson for the soul: exhibition, show, fun party. Buy travel magazine, read about the unusual sights and monuments. If time allows year – be sure to stay in the nature. Don't miss today the opportunity to communicate with people of other nationalities can get important knowledge. Any training on this day is a contribution to your future success. Be sure to donate it to charity – money will return to you in the form of credibility and respect.
10 day:
Generated financial and career success. Take a couple of hours thinking about their next projects and plans. Set clear goals for the future – and be sure to record them (recorded thought, the subconscious mind accepts as a fait accompli). Consider your income and how they increase – for example, schedule the training. If you have already achieved a lot (run a company) – you can help someone else succeed, for example, suggest raising the very promising employee. Provided aid today will come back to you good like a boomerang. Be sure to call your parents.
11 day:
An important day to define real friends. Who you called, wrote in the networks or otherwise remembered your birthday, even with a slight delay – worthy of your trust. Today it is permitted to celebrate the "birthday" one more time – to organize informal fun party. But if someone from the family obviously runs into conflict concludes: this day is especially aktiviziruyutsya detractors. The day is suitable for serious change: the adoption of religion or of foreign citizenship, engagement or marriage. Be careful with appliances – today is the peak of injury.
12 day:
Create an aura of good around them. It is a day of forgiveness and gratitude: if you have the opportunity to go to the temple, put a candle for health of all your offenders and release emotional pain. Or take home ritual for getting rid of hard feelings and forgiveness. Ask Higher power to give you a love for people and opportunities to do good. On this day, we are open to any fertile energy – try to draw it everywhere. Thank the Universe, Fate, God for my life, for the ability to dream, to see and hear, to realize their dreams. Do not participate today in the noisy companies – concentrate the grace better in privacy. If someone came to you for help – can not be denied. 12 days of diesel fuel is the best day for quitting bad habits.
These 12 days are creating a platform for the near future. They have everything: love, work, fun, family, self-awareness – i.e., all essential elements of a happy life. Try to do if not all points, then at least part of the rules for each day – then you can expect the execution of the plan. Good luck to you! published  
P. S. And remember, just changing your mind — together we change the world! ©
Source: elena-yasevich.com/poleznye-stati/497-den-rozhdeniya-samye-vazhnye-12-sutok